Gap Year
How to Score Academic Credit on Your Gap Year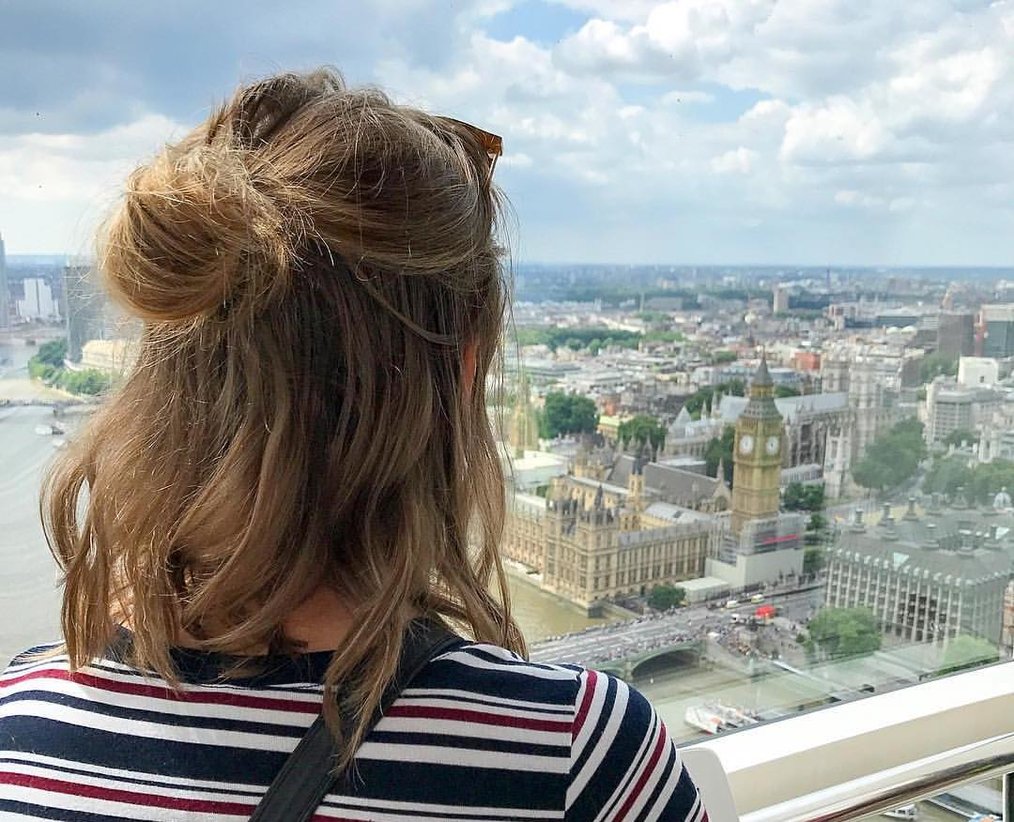 Heading straight for college after the four-year slog of high school isn't for everyone. More and more, students are deferring their college admissions and taking a gap year to see the world, or even taking a break in their college years for the same reason.
We want to see you make the most of that wicked awesome time abroad.
This is righteously cool, and here at Go Overseas we want to see you make the most of that wicked awesome time abroad. How? By having your cake -- and getting credit it for it, too! This is our guide to Scoring Academic Credit on Your Gap Year!
Be Upfront with Your University – Deferring Your Admission
"Congratulations! It is our singular pleasure to offer you admission to the State University Technical College Class of 20-Whatever!"
This is the letter every high schooler dreams of getting, and congrats, you got it! Let visions of the next four years dance through your head -- parties, cool classes, attractive co-eds, tweedy professors, and intramural kickball. It's a utopian cornucopia of academia!
But first, you'd like to take a gap year, and that means deferring your admission. You know what "deferring" means, right? It means "postponing," or "delaying." It does not mean "canceling," or "turning down." Many universities give this option to students who are committed to attending that university, but for personal reasons -- finances, emergencies, or other plans -- want to wait a year to do so.
This is a fairly common occurrence, and will not cost you your place at the school. In fact, numerous colleges, including Harvard and Duke, are encouraging their students to take a pre-college gap year -- so depending on where you're going, you may get a high five rather than a finger wag.
However, you must be upfront with your university about your intentions, and be ready to provide a thorough and convincing argument why you should be allowed to do so. Check well in advance about their deferral policy (possibly, while you're still a senior in high school daydreaming about spending six months interning in Barcelona).
The American Gap Year Association has a list of university deferral policies that will help you in the initial research phase, but definitely get in touch with someone from your admissions office for more specific details and how-tos.
Once you've checked up on the process, be sure in your formal letter to include a well-structured plan for your gap year, including what you hope to accomplish, how this will help your academic career at the university, and why you wish the university to hold your spot. Basically saying, "I'm Johnny and Rome is bitchin' so that's where I'm off to," is not going to cut it. Colleges will often save you a spot – but they don't have to. Be clear, be specific, and be excited!
In College? Visit Your Admissions Officer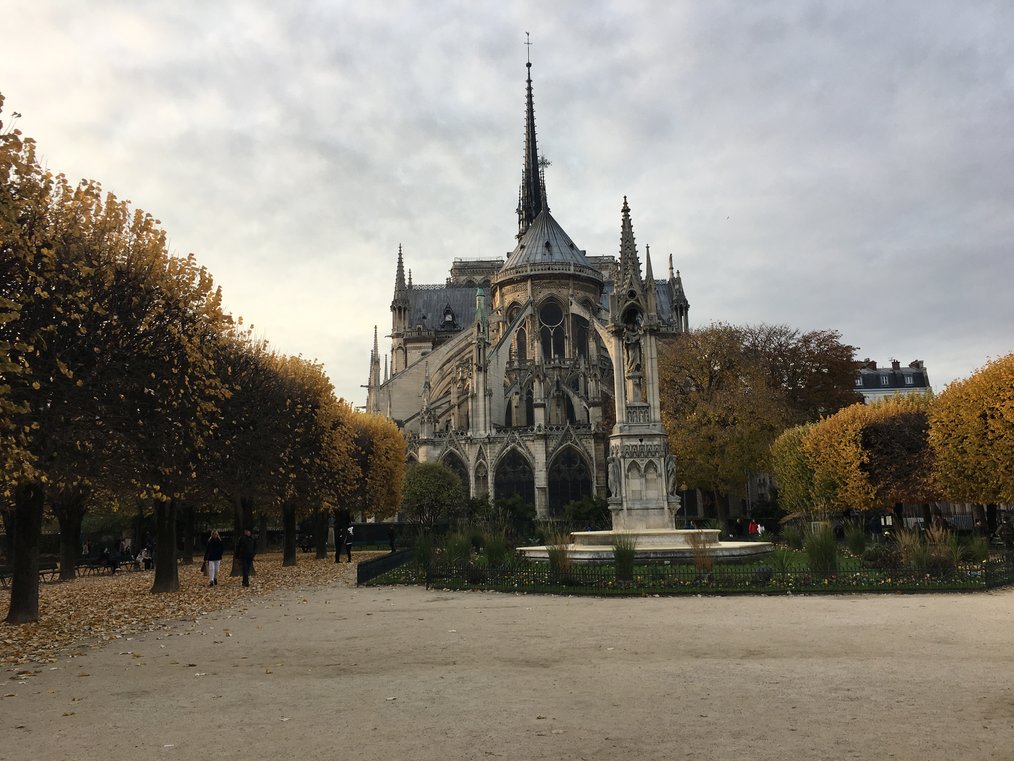 Not everyone takes a gap year before college, however. Some of you may already have completed a year or two and want to take a break from all that academic pressure. Or, perhaps, you just want a chance to finally experience something more meaningful than spring break in Cabo, put your Spanish classes to the test traveling in South America, or get some hands on experience volunteering with elephants in Thailand before continuing your degree in animal science.
Whatever your reason, make sure you talk to your admissions office before taking a semester or a year off from college. Depending on where you're attending university and for how long you take off, you may be able to simply defer, or you may be required to re-apply.
Before this even happens, you've got some thinking to do. What do you want to study in college? It's a tough question, and sort of a loaded one ("everything!"), but necessary if you want credit.
You may also be able to continue being enrolled in your home university and take a structured gap year the way you would a study abroad program -- but understand that this also means you'll still be paying tuition.
Again, many students take time off from college for a multitude of reasons, so it's not an unheard of practice and your college will have some sort of policy on this.
Get to Know an Advisor and a Course Catalog
Once you've gotten the academic equivalent of calling "Fives!" on your spot at the university, the next step is contacting an academic advisor. Like a cowboy with a high interest rate, you've got to wrangle yourself some credit!
Most universities will assign you an academic advisor when you enroll, but if you are deferring your enrollment (see above, did you really forget already?) you may need to request the contact information of one specifically to help you here. Reach out to your university's admissions department and they will happily put you in touch.
Before this even happens, though, you've got some thinking to do. What do you want to study in college? It's a tough question, and sort of a loaded one ("everything!"), but necessary if you want credit. After all, a gap year spent photographing lions in Africa is not going to help your finance degree, nor is a year volunteering in Polynesian orphanages getting you a German 101 credit.
Once you've done this and got a better idea of what you might like to major in, download your college's Course Catalog, nearly always available on the school's website as a PDF. Flip to the departments most likely to fit with your gap year, and check out the courses they offer.
Like we said, photographing lions isn't like to get you finance credit, but it might just line up pretty nicely with the goals of Visual Art 101, and working in an orphanage might meet the objectives of Child Psychology 206.
Course catalogs generally list the course name (ex: Visual Art 101), the objectives of the course (ex: "student will learn to use perspective and focal length to make fancy pictures" -- hey, give me a break, I'm not a photographer) and the number of credit-hours the course takes to complete. The last two bits are what you will need to convince your university you are approximating with your gap year experience.
If you can prove that your gap year will help you reach your academic and educational goals, lots of good universities are saying, "Go for it!"
Likely, this will involve some sort of form where you give specific examples and reasons why you will learn the same skills the course would teach you, and provide an itemized itinerary (it's okay if you have to fudge it a little) of how much time you will be spending learning those skills each week. Language classes abroad will be the clearest objective to translate from gap year to academic credit, but don't be afraid to get creative and make a good argument if you think your gap year plans align with a non-linguistic course either.
Additionally, some universities will accept your gap year as an "independent study" course at their school. Sometimes reserved for upperclassmen doing their own research, independent study courses are worked out between you and an advisor, and give students the opportunity to receive university credit for the valuable outside-of-the-classroom learning they do.
However, this must be arranged, proposed, an approved beforehand. The process of acquiring approval is similar to the above process of getting course credit for your gap year, but you'll want to have an even more well-formed idea of your arc of study. If you can prove that your gap year will help you reach your academic and educational goals, lots of good universities are saying, "Go for it!"
Add Some Structure to Your Gap Year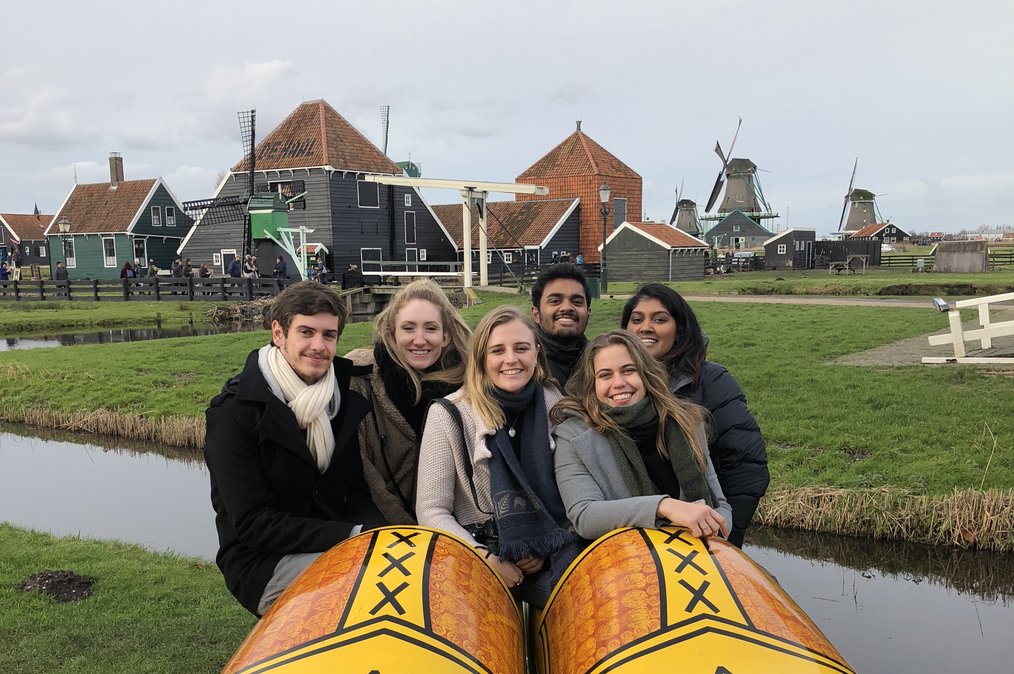 Of course, it's going to be a far more convincing argument to get credit for a gap year spent interning in London or volunteering with sea turtle conservation, than simply backpacking through South East Asia and making things up as you go.
Don't get me wrong, both are undeniably great and learnable experiences, but universities love their paperwork, and they need proof that you were educating yourself on your gap year. Adding structure and an organized purpose to your year abroad will help you achieve this while also helping you to better articulate your purpose for taking a gap year in the first place.
Additionally, some gap year program providers, such as Carpe Diem, have already thought this all through and will give you guidance on getting academic credit for your time abroad. Carpe Diem, for example, has established a relationship with Portland State University and offers their gap year program participants the chance to earn up to 18 academic credits per semester. Um, cool!
Suggested Gap Year Abroad Programs:
It's Not What You Did -- It's What You Can Prove
So you've somehow managed to convince that prestigious university into letting you travel the world for an entire year! And score some credit for all that learning you'll be doing. Ha-ha! Score!
But really, the hard part about snagging some of that sweet sweet gap year academic credit is over. Now comes the easier but more important part: doing it, and documenting it!
Just as you can't return that box of Band-Aids without a receipt ("I only used two, come on!"), you can't get credit for your gap year without documentation and proof that not only did you actually do the gap year you said you were going to do, but that you actually learned what you claimed to deserve credit for.
Check with your university advisor before you leave to find out what constitutes "proof." For some schools, this will mean a research paper at the end of your experience. For others, it will be weekly video and email check-ins with a professor. Whatever your schools requires, make darn sure you do it. Taking a gap year is awesome, but getting college credit for -- and not having to pay for those classes again later -- is even more awesome. Revel in all that delicious gap year credit.