Gap Year
The Best Gap Year Programs
Taking a gap year provides an immense amount of freedom, so deciding how to get the most out of that time can be challenging. Here are the best gap year programs broken down into popular categories.
When it comes to planning a gap year, the possibilities are truly endless. After all, a gap year is simply productive time away from a traditional academic or work setting. While there are certain things that a gap year is not (a gap year is not a year you spend on your couch watching Friends reruns), there aren't too many rules about what a gap year can be.
This is really exciting. A gap year (or gap time...who says it has to be exactly a year?), can literally be anything you can dream of! Interested in learning how to become a ski instructor? There's a gap program for that. Want to travel the world via boat? Yep, there's a gap program for that, too.
All of this variety can make choosing a gap program a little overwhelming. So we're here to make it easier. We've compiled a list of the best 18 gap year programs to inspire you to dream big for your next adventure!
Check out the list below for all of the inspiration you need to start planning. These programs are listed in no particular order, so go ahead, poke around, read reviews, and get ready to immerse yourself in these exciting possibilities.
What: Six-week, semester, or year-long programs
Who: Participants must be at least 18 years old; programs are specifically geared towards students in between high school and college
Highlights: The goal of the EF Gap Year is to give students global skills and a growth mindset to prepare them for college and beyond. The program combines immersive tours, service learning, language study, and internships to give participants a well-rounded experience from start to finish. The summer length program is an excellent choice for recent high school grads to spend their summer preparing for college through meaningful travel.
Program Details
Program:
EF Gap Year: Summer Programs
Location:
Multiple Countries
Starting Price:
$7,900.00 USD
separator_solid
---
Best Multi-Country Program: Seamester
What: Semester or summer-long voyages at sea, ranging from 20-90 days
Who: High school graduates, college students, and gap year students
Highlights: When it comes to adventures, Seamester knows what they're doing. These floating classrooms take participants around the world via boat, sailing through the Caribbean, across the Atlantic, from Singapore to South Africa, and every other route imaginable. If you've ever dreamt of sailing the ocean blue, this program could be your opportunity to do just that. And the best part is that no prior experience is required!
Program Details
Program:
Seamester: Antigua to Grenada - 80 Days
Location:
Multiple Countries
Starting Price:
$25,770.00 USD
Solo Travelers, Students, Photographers
Good for
separator_solid
---
What: Gap year programs that range from one to 26 weeks
Who: Anyone over 18
Highlights: Oyster is known for their immersive volunteer programs, but they also offer internships, courses, and even paid work experiences. With Oyster, you could train to become a game ranger in South Africa or volunteer with a bear sanctuary in Romania. Their offerings really run the gamut so they're a great place to look for inspiration if you're not sure what you want your gap year to entail.
Program Details
Program:
Volunteer in a Bear Sanctuary in Romania
Provider:
Oyster Worldwide
Starting Price:
$1,388.00 USD
Solo Travelers, Groups, Couples
Good for
separator_solid
---
What: Year-long program broken up into four seasonal "quests"
Who: Students or recent graduates
Highlights: This year-long program is broken up into four action-packed adventures that all aim to prepare participants for university, the corporate world, and life in general. Warriors Academy combines adventure activities with community service, self-development, eco-consciousness, and workplace readiness activities, to give students a well-rounded gap year experience. This program is based in South Africa and includes travel around the country and region.
Program Details
Program:
Warriors Academy Gap Year Program in South Africa
Provider:
Warriors Academy
Starting Price:
$5,000.00 USD
Students, Adventure travelers
Good for
separator_solid
---
What: Semester-long programs
Who: High school graduates and current college students, ages 18-22
Highlights: HMI's semesters combine outdoor adventure with environmentalism and leadership experience. As a participant, you'll get to explore beautiful natural destinations while learning about yourself and your surroundings. Destinations are both close to home, in the American West, and far-flung, in Patagonia.
Program Details
Program:
High Mountain Institute Gap (HMI Gap) Semesters: Adventure, Conservation & Leadership in Wild Places
Provider:
High Mountain Institute
Location:
Multiple Countries
Starting Price:
$16,400.00 USD
Students, Adventure travelers
Good for
separator_solid
---
What: Summer, semester, or year-long gap programs
Who: Participants aged 17-22
Highlights: This domestic internship program allows students to gain hands-on experience while building "soft" skills such as confidence, time management, and independence. Students live in communities and manage their own lives while receiving structured support and guidance. This program is particularly great for students with learning differences such as ADD or ADHD.
Program Details
Program:
Dynamy Internship Year
Location:
United States of America
Starting Price:
$29,400.00 USD
Students, Building your resume
Good for
separator_solid
---
Final Thoughts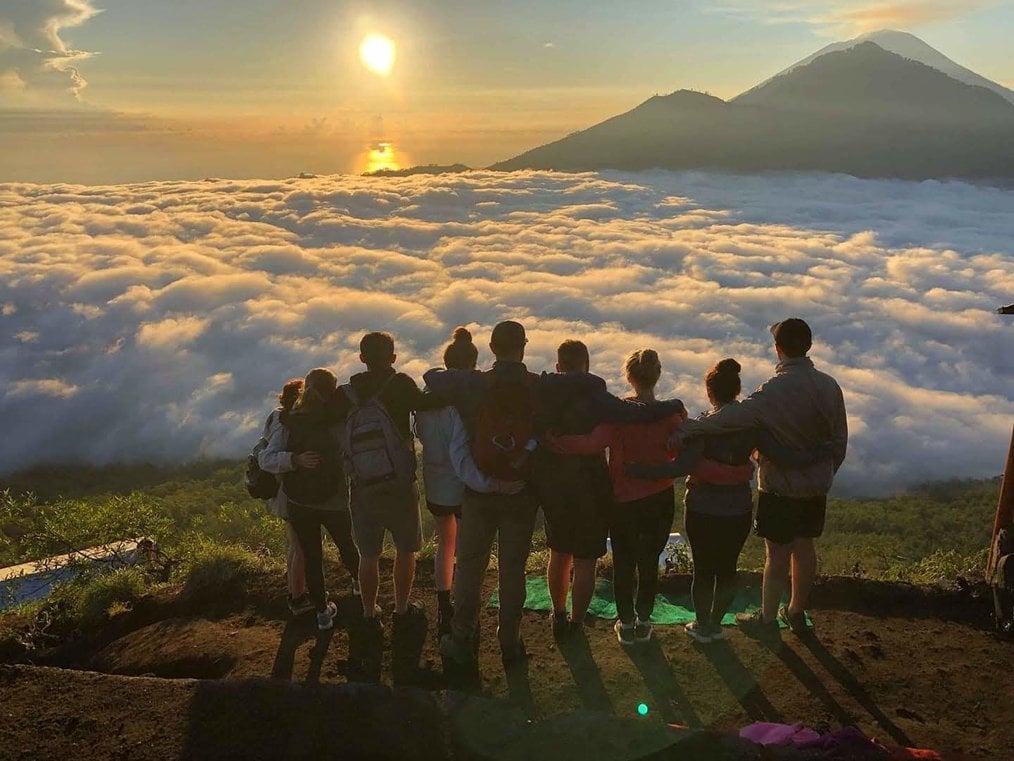 Choosing a gap year is a very personal process. There are many factors to consider, such as timeframe, budget, and interests, and what works for one person might not work for another. Consider reading up on Why and How to Defer College Acceptance for a Gap Year and our 10 Steps to Planning a Gap Year Before College to get a better sense of what goes into the planning process.
Most importantly, remember to seek out the advice of folks who have already taken gap years, as this first-hand knowledge will provide so much insight into what your year could hold. The reviews on Go Overseas are a great place to start, and we encourage you to ask questions and get involved.
A gap year is a once in a lifetime opportunity to learn about the world in an immersive and engaging way. Take advantage of this time, and have fun!
How did we pick these programs?
In choosing the best programs to be included in this article, we took into account two main factors: the review scores of each program and the number of reviews that program had received.
For all programs on Go Overseas, we ask reviewers to rate six key variables that reflect the core components of any experience. These vary depending on the type of program, but include items such as Housing, Support, Fun, Value, Safety, and an Overall score. We average these scores in order to find a numerical representation of the typical experience, and we use this number to compare all of the many programs in a certain category.
From there, our goal is to choose those programs which are truly the best: they have more and better reviews than the average for similar programs and are verified by enough reviews for us to feel confident giving our stamp of approval. Lastly, we base these decisions on our own industry knowledge. We want to make sure we're recommending programs that are vetted both by you, the users, and us, the experts, so that we feel confident the programs included are the best of the best!
The programs listed below are not ranked in any particular order; instead, they reflect a breadth of excellent program options.