Volunteer Abroad
How To Volunteer In Africa With Animals
Learn how to stay safe, avoid scams, and find ethical volunteer programs for volunteering with animals in Africa.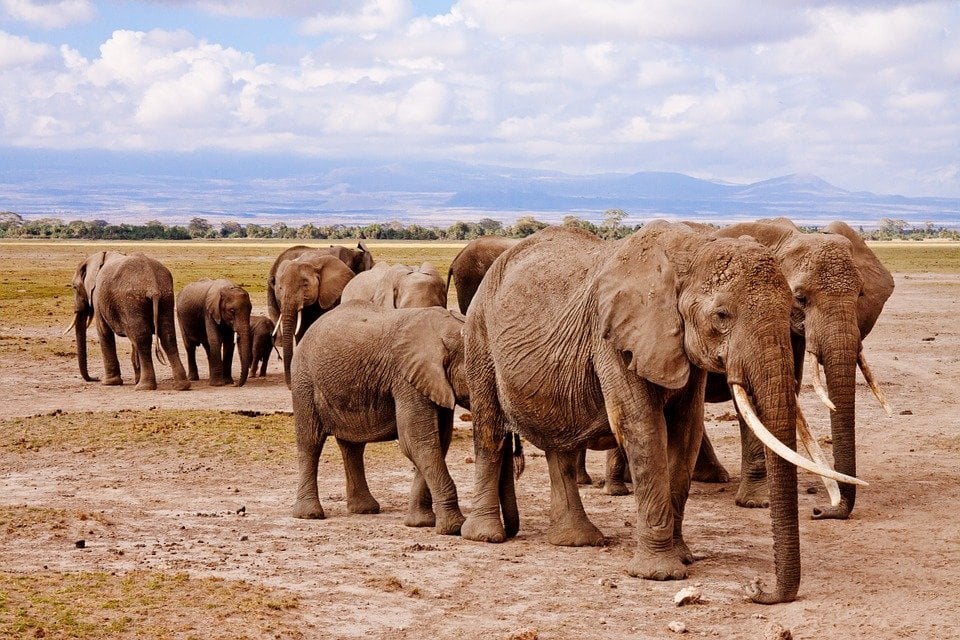 Marathon viewings of Meerkat Manor, the Wild Thornberries, and the Lion King have left you with the burning desire to dash off to Eastern Africa and spend your days surrounded by zebras, giraffes, and those goofy birds that eat bugs off the backs of rhinos. With increased attention on the impacts of climate change and poaching on animals, more people are searching for ways to positively impact and volunteer with animals in Africa.
Hold your hyenas, though -- animals, like children, require special treatment and consideration, especially when volunteering with endangered species.
Many volunteer programs oriented toward wildlife conservation focus on smaller species that are easier to approach and generally less dangerous. The skills and expertise required to work with larger animals or predators make it unrealistic for most volunteers.
You may have dreams of volunteering in Africa with animals, waking early to walk the perimeter of a game reserve, listening to the sounds of big cats rustling in the leaves all around you -- and here are ways to make those dreams come true! -- but it's not as simple as walking your dog around the block.
Even the question of the animal populations you'll work with as a volunteer in Africa depends on location, program site, and your qualifications -- remember, there's far more to African wildlife than just lions! While there are loads of great volunteer programs that allow you to work with animals in Africa, there's also a lot to know before you book your ticket.
What animals can I volunteer with?
Of course, the major draw for tourism on the continent as a whole, particularly in Southern African countries, is the "Big Five": lions, leopards, elephants, buffalo, and rhinos.
These animals get much of the attention when it comes to high-profile conservation centers and, of course, safaris, but they have that name for a reason: they're big and complex.
There are opportunities to work with the big five, but if you find a project working with any of them, you're not very likely to be hands-on. Instead, you'll have a more observational role and rarely get up close and personal. It's also good to be aware of some of the complicated ethical issues surrounding volunteer positions with them -- which we'll discuss a little later on.
Don't be discouraged, though. There are more than five types of animals in Africa. Many volunteer programs oriented toward wildlife conservation focus on smaller species that are easier to approach and generally less dangerous. These can include:
Turtles
Iguanas
Giraffes
Amphibians (mostly with marine conservation)
Birds
Buffalo
Kudu / impala
Servals or caracals (two types of small cat)
Rhino
While these little guys may be less photogenic than rhinos (nobody wants a new profile picture with a minuscule frog), they are no less important.
Where in Africa can I volunteer with animals?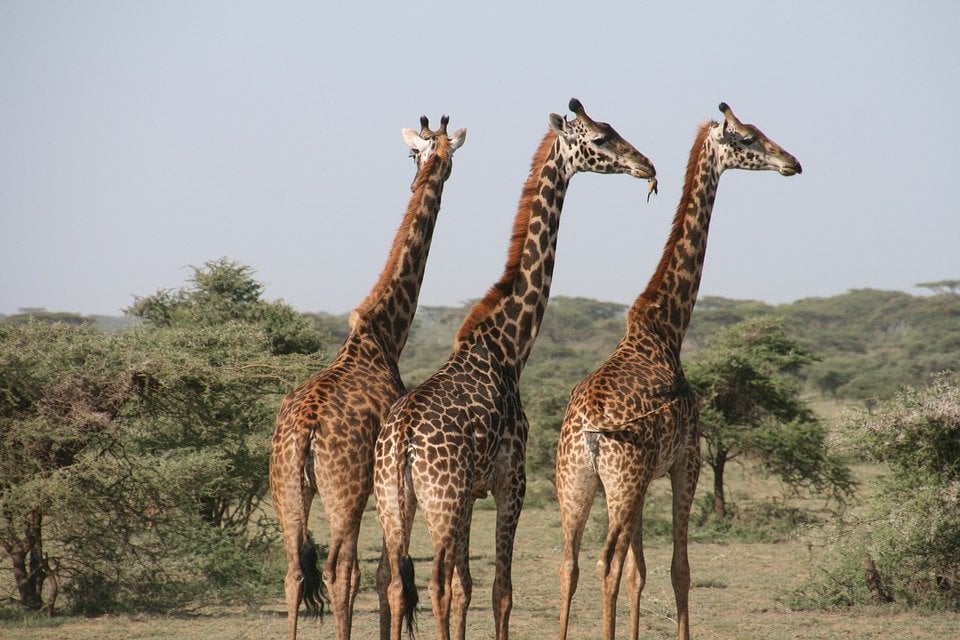 Africa is enormous, and each region is unique. Narrow down your search by choosing which country in which you'd like to volunteer with animals.
Southern Africa (not to be confused with South Africa) perhaps has the most concentration of wildlife conservation projects in Africa, but you'll find projects working with animals throughout Africa. Some of the most popular countries for volunteering with wildlife in Africa include (in no particular order):
How can I find a volunteer position?
Whether you're going to be spending your time with butterflies or buffalo, though, here are a few tips to keep in mind as you aim to fulfill your dreams.
Be open-minded about what "volunteering with animals" looks like
No, you probably won't have to clean out the lions' bathroom corner every day. Still, you likely won't be careening around in a Jeep singlehandedly saving rhinos from dastardly poachers, either. Conservation work is vital to protecting endangered species, but it's not always terribly glamorous. Sometimes, it's downright messy.
If you're asked to help clear brush for three days straight (referred to as "habitat restoration"), try to remind yourself that there's a reason for it and that hauling branches around contributes to the overall improvement of conditions for the native animals. Ideally, you'll get to spend some face time with the animals as well, but remember that the work that goes into saving species goes far beyond selfies with the lemurs.
Search for a reputable program provider
Unless you're already working in conservation, you're not going to be able to waltz onto a nature preserve and ask to feed the elephants. If you want to volunteer around protected or endangered species, you need to be sure that you and the animals are safe at all times and that the organization you're investing in is using its resources ethically.
Almost without exception, the best way to ensure this is to go through a reputable, established program that has a solid relationship with the site at which you'll be volunteering. Not only does this help orient you toward organizations doing valuable work, but it also means your volunteer work will be part of a longer-term, sustainable process.
You can find a comprehensive list of volunteer program providers in Africa right here at Go Overseas, including reviews from program alum.
Questions to Ask Your Provider
Another way to ensure you're volunteer work is ethical is to vet your program provider with these critical questions:
Do you own your own projects? Ideally, these projects would be local initiatives.
In what capacity do you support your projects? Projects shouldn't be relying solely on volunteers, but looking to support themselves in other ways (i.e. NGO funding, community resources, grants, etc.) as well.
Are the staff qualified? For example, are there game rangers on site, are they qualified game rangers, or are they just hiring on ex-volunteers?
Are they part of a larger conservation organization (like World Wildlife Fund or the parks board for that country)?
Who is responsible for you on site? What happens if you have to go to the hospital or other emergency situations?
How's your money being spent? Projects should be transparent about funding and not focused on the volunteer experience.
Ask for evidence on how previous volunteers have made a difference. How have they impacted the host community?
Just being qualified as a non-profit doesn't mean they're able to act responsibly. Sometimes having a for-profit model is more effective in the long term (so long as they're being transparent)?
Make sure you choose a legitimate organization
Many animal research and conservation stations and organizations are desperately short-staffed and can always use volunteers, but some places treat their animals (and volunteers) far better than others.
If you're going through a reputable program provider, you'll be placed at a reputable site since the organization and host location typically has a well-established relationship with the local community and environment.
If, however, you're choosing to go on your own or find a host location independently, you'll need to do a bit more of a background check before signing on to anything. Reading reviews should be part of your research before booking a program.
If there are still concerns, speak with someone familiar with the site (like a past volunteer or NGO who works nearby) and ask to talk on Skype with staff to ensure that everything is legitimate before buying your ticket. Any legitimate organization should speak on the phone or Skype with every single volunteer.
Think about what else you want to contribute to the project
If you want to work strictly with, say, lemurs, it makes sense to look for a project in Madagascar focused on lemurs at a reserve or national park with an animal rehabilitation or wildlife study center.
Be aware that people study and train for years to acquire the skills necessary for working with large protected species, so don't complain if the closest you get to the elephants is with a pair of binoculars.
On the other hand, if you're more interested in seeing what daily life is like for park rangers in game reserves, then direct your attention toward countries like South Africa, Namibia, Kenya, and Tanzania. These countries have large reserves that accept volunteers to help with everything from poaching patrols to documenting animal behavior and offering opportunities to shadow rangers.
For some projects, wildlife conservation isn't just about keeping wildlife safe. It sometimes means educating the community or giving them alternatives to poaching for ways to make money. If that's something you'd like to get involved with, definitely look for that! (Hint: look out for the term "community development" in project descriptions).
Just because it's cheaper, doesn't mean it's better
Remember, organizations that cut costs might be doing so at the expense of the animals' or volunteers' safety. If you want to be a responsible volunteer and make sure your needs (safety and otherwise) are taken care of, focus on how they answer the questions we listed above -- not how much it will cost.
How can I volunteer responsibly with animals in Africa?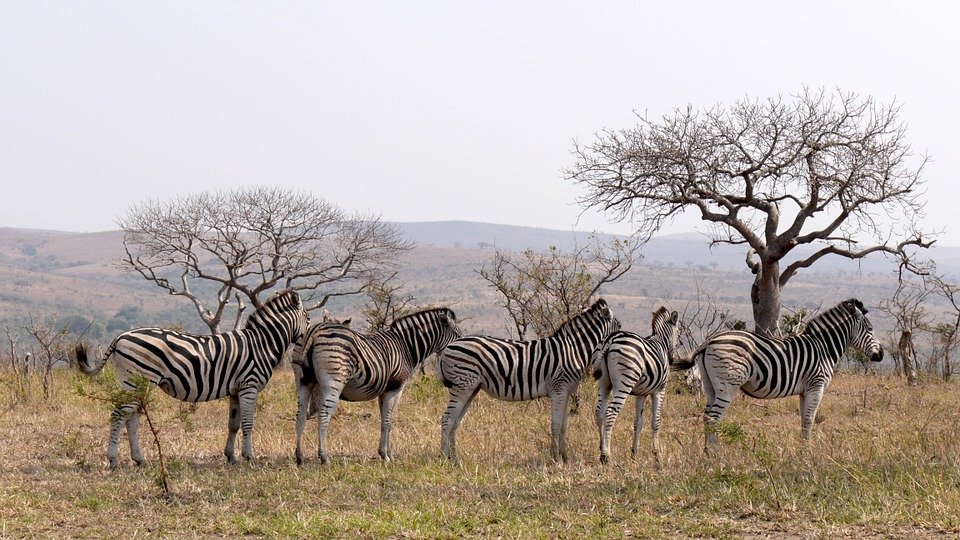 Of course, you're here to help the animals, not yourself. Although you should make sure you're volunteering responsibly no matter what project you've signed up for, animals are sensitive to change. When volunteering in Africa with animals, you have to make especially sure you're volunteering with them in a way that helps, not harms.
Brush up on your zoology before you go
You wouldn't walk into a boxing ring without knowing how many rounds you're going, so why would you head halfway across the world to work with animals if you don't even know what they eat?
Granted, a good host site or program will provide you with basic orientation and an introduction to the populations you'll be seeing, but you'll be ahead of the game if you come in with some prior knowledge about the country, region, and the particular animals with which you may encounter.
You don't have to write a thesis about rhinos before heading out, but doing some basic research about the where, what, and who of different programs and animal populations will not only help you decide where you'd like to go but also make you a better volunteer.
Be aware of unethical programs and complicated conservation issues
We love that you want to volunteer with animals in Africa -- but there are some complicated issues with environmental conservation on the continent that you need to be aware of when choosing a project. Two highly relevant ones:
Lion cubs being bred for tourism purposes
In general, lion cubs shouldn't be included in a project. There's a growing industry related to "lion cub cuddling" and projects breeding cubs for tourism.
On these projects, tourists are made to believe that lions are bred to repopulate diminishing populations, but in actuality, there is no shortage of lions. Instead, these lions are bred and exploited for voluntourism purposes. Learn more about campaigns against canned lion hunting (as the issue is called).
Rhino poaching
As is often the case, environmental conservation doesn't exist in a vacuum. Many of the problems with diminishing wildlife populations, like the rhino, result from poor economic conditions -- which are hunted by poachers and sold as their main source of income.
This is a serious problem for Rhino populations in South Africa. Approximately 400 rhinos were killed in South Africa alone last year. Rhino horns, used in eastern medicines, can then be sold for a hefty amount of cash (somewhere around 60,000 USD). If this continues, the rhino population will be set for extinction in the next ten years.
As a volunteer, look for rehabilitation projects for baby rhino (whose parents were killed by poachers) or join an anti-poaching or reserve management team. If you go this route, make sure you also check the safety precautions of these reserves.
Start with realistic expectations
Yes, cheetahs are super cool, but if you've never been close to a feline larger than your aunt's housecat, chances are you won't be allowed to take on cheetah feeding duties on your first day -- or any day -- of your volunteer stint.
Even if they're in captivity, wild animals are delicate and complex organisms that need specialized care from experts. This doesn't mean you won't get to spend any time with larger animals, but be aware that people study and train for years to acquire the skills necessary for working with large protected species, so don't complain if the closest you get to the elephants is with a pair of binoculars.
Make sure your organization has a long term plan
Specifically, make sure your organization has a plan to be sustainable in the long term and eventually not rely on volunteers. In essence, you want to make sure volunteers work for the organization out of its need for volunteers. Ideally, these conservation programs would eventually involve local community members, not international volunteers.
How much does it cost to volunteer in Africa?
Paying an organization to volunteer through their program may feel weird, but it's important to remember that ethical organizations have tight budgets, and the cost to safely house and train volunteers can be expensive. There are additional expenses aside from the program costs to keep in mind. These include:
Round-trip airfare and any additional travel expenses
Visa(s)
Health or travel insurance
Immunizations
Food and living expenses outside of the program
While the overall cost of volunteering in Africa will vary greatly based on the country and duration of your stay, you should budget between $2,000 and $5,000 for a two-week program and the associated expenses. Read the Go Overseas guide on the cost of volunteering abroad to learn more about what to expect and how to budget for your time volunteering overseas.
To help offset the expenses of volunteering abroad, organizations offer scholarships and grants for volunteers. While financial aid for volunteering abroad is much more limited than studying abroad, Go Overseas has a list of scholarship opportunities currently available for volunteering abroad. Apply for as many scholarship opportunities as you qualify for to maximize your chances of finding funding.
Planning checklist for volunteering in Africa
Logistics are the least appealing part of travel, but they're also vital to ensure you make it there and back in one piece. Before you get distracted reading everything there is to know about leopards, put these essential tasks on your checklist:
Make sure you have enough time
Some programs are as short as one week, but many ask for a minimum commitment of 10-14 days. Tack on a long flight, time difference, and (for US citizens at least) you'll want to schedule more time for a volunteer project in Africa than you would for one in Central America.
Also, the host project can't really benefit from a volunteer being there for only one week. Ideally, you'd be there for at least a month.
Get your medical situation sorted out
This doesn't just mean getting a regular check-up at the doctor. Check to see if there are any vaccinations required to travel to or from your host country, as well as if there are any specific medications or medical concerns particular to the animals with which you'll be working. You don't want to arrive just to find out you can't be within 50 yards of the animals because you've never had chickenpox.
Whether you've got your heart set on frolicking with Madagascar lemurs or can't wait to observe lizards in South Africa, there's a way to get you closer to some of the world's most impressive and captivating animals. Just don't forget that you're almost guaranteed to encounter one of the most ubiquitous and potentially deadly creatures of all: the mosquito.
Africa has the highest malaria rates in the world, and if you weren't born and raised there, you have much lower immunity. Get anti-malarial meds before you go to make sure you stay healthy and safe while volunteering in Africa.
Note: Ensure you have medical or travel insurance to help cover costs in the event of an injury or illness.
Know your visa regulations
A tourist visa is the easiest way to travel and volunteer in South Africa legally. Generally, three months is the standard tourist visa in South Africa. Extensions are possible, but you'll have to do that from your home country, so plan accordingly. For other countries, you'll want to look at their visa regulations in detail or talk to your program provider before you go.
Make an impact in a biodiverse region of the world
Africa's wildlife is perhaps its worst kept secret. Some of these creatures can be found nowhere else on earth, and it has been one of the main incentives for travelers to visit Africa for centuries.
While volunteering in Africa with animals -- whether it's exploring marine life in the Seychelles or feeding giraffes in South Africa -- you're sure to see a side of Africa's wildlife that few tourists ever experience. Get out there, make an impact.
Recommended programs