Teach Abroad
11 Things to Do Before You Teach English in China
You've decided you want to embark on the adventure of a lifetime: teaching English in China!
...Now what?
Obviously the first step is to find a job. But where do I look? Do I need a TEFL? Am I forgetting anything??!
Making the decision to teach abroad is just the first step, and there are many things you need to do to make sure you can turn your dream into a reality. While it can seem a bit overwhelming at first, this simple checklist guide will give you everything you the 10 steps you need to take before leaving for China!
1. Get a TEFL Certificate
In order to legally work as an English teacher in China, you'll need a 4-year college degree and a TEFL. While it is possible to work illegally in China, the government has finally started cracking down on this, deporting unregistered teachers. I strongly recommend you find a way to work legally because this will not only help you find better positions but will also help you get paid more!
While some programs may offer you a "free TEFL," keep in mind that you'll be "paying" for the TEFL by earning a lower salary. My advice is to get a TEFL online before you go, so you can command the best jobs when applying.
2. Find a Job
Once you have your TEFL certificate, you'll be free to start looking for jobs online. Go Overseas has a great list of job postings for you to choose from, or you may want to look at working with a recruiter.
If you feel comfortable, you can also show up in China without a job and start making connections on the ground while also looking online. This is probably your best bet for finding a decent position in China, and you can visit the school before you make a final decision about where you'd like to teach.
3. Start Saving... Now!
In the months before you leave, you'll want to start saving money. Even though your plane ticket and housing will likely be paid for by your employer, you might not be paid for these things up front. Many companies want you to purchase your own plane ticket, which they will eventually reimburse.
If you're living in an apartment provided by the school, you won't have many costs upfront, but if you have a housing stipend you will still most likely need to pay for the deposit, which is usually 1-month's rent, along with an agency fee, which is usually half a month's rent. This can be a HUGE shock, especially if you have a high housing stipend. I had to pay over $1,000 for all of those things!
Most Chinese apartments come furnished, but not ever apartment has all of the supplies you need; bedding, kitchenware, and other homey items for your apartment can add up. Don't forget about feeding yourself and surviving for the first month or two depending on when your first paycheck goes through!
The best way to combat any money surprises is to ask your school upfront what will be paid for or included. Will you be paying the deposit? What kind of items are included in your apartment? How long will it take to be reimbursed for your flight? While it might seem awkward, you don't want to be blindsided like I was.
4. Get Your Visa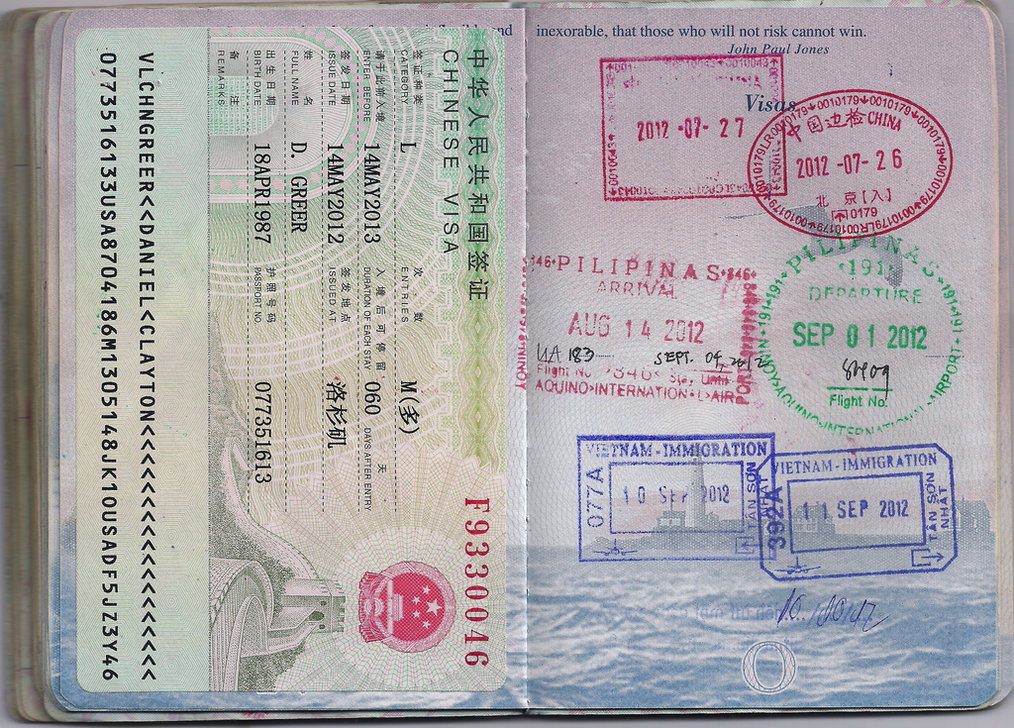 When teaching legally in China, the first step is to get a Z Working Visa (NOT a Business Visa), in your home country or Hong Kong. Your company should provide an invitation letter and other relevant documents like a foreign expert permit. Then you'll need to go online and fill out all of the appropriate visa forms.
Once you have all of your paperwork, grab some passport photos and head to your local consulate to get your visa, which should take a few days. Some consulates will let you expedite your visa for an extra fee, which can be economical if you're staying in a hotel. However, do your research first, because some consulates don't allow this.
If you don't have a consulate in your city, you can always use a visa service company. They will double-check that all of your paperwork is in order, and you can mail them your passport and paperwork so that they can go stand in line for you. This is a lot cheaper than a plane ticket!
5. Buy a VPN
Many popular sites in China are not accessible over the standard internet service provided in places like your apartment, cafes, or at school. Facebook, Twitter, Youtube, Instagram, Snapchat, Gmail, Google, Google Docs, Google Maps, basically anything with the word Google...
Can you survive without all of those sites for a week or two? Maybe. Can you survive without all of them for a year? Probably not.
That's why you absolutely need to get a VPN before you head to China. I say BEFORE because almost all of the VPN sites are blocked in China too... or course. If you're curious which VPN to use, I've tested over 6 VPNs in my 4+ years in China, and I've compiled a list of the best ones.
6. Do Some Shopping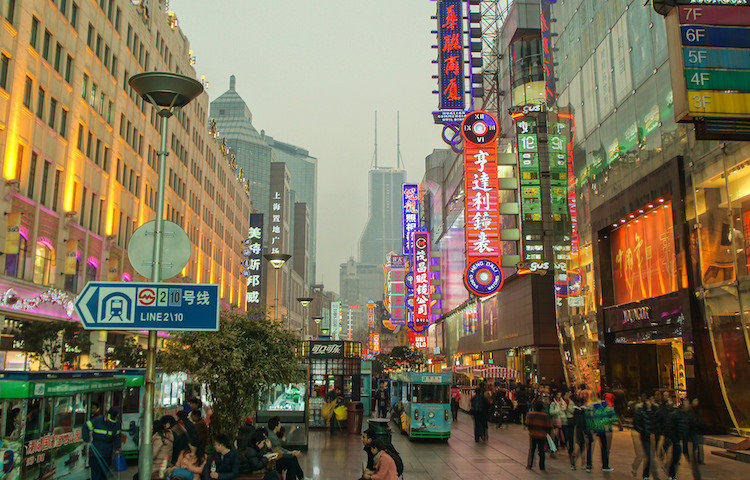 China's cheap, right? I can just buy all my clothes there!
WRONG.
Unfortunately, clothes and shoes are actually more expensive in China than they are in the US. China has great bargaining markets where you can get silk, jade, and fake bags for great prices, but if you're looking for a nice pair of jeans in your size, you're out of luck.
I was shocked to find out expensive shoes and clothes are in mainland China. There's a big reason why so many Chinese people flock to the US and Hong Kong for shopping. Try to stock up on all of the clothes you need before you leave, and if you really need to buy something in China you can find it at H&M or Taobao.
7. Stock up on Deodorant and Sunscreen
Certain toiletries and personal items are also pricey (or nonexistent) in China. Deodorant, sunscreen, moisturizer, makeup and feminine hygiene products can be a huge hassle. Firstly, not many people in China use deodorant or sunscreen, which makes it expensive and hard to find. You will be able to find deodorant, but you might not find antiperspirant, and sunscreen comes in teeny tiny bottles that won't do much for you if you want to cover your entire body.
While there's plenty of makeup and moisturizer in China, it's all obscenely expensive compared to US drugstore brands. Most Chinese moisturizer is "skin whitening" as well. Do yourself a favor and just bring a few bottles from home.
Finally, most Chinese girls manage their time of the month with heavy-duty pads and not much else. While you can find pads and panty liners here, you'll have a hard time finding decent tampons and smaller-sized pads with wings. I used to bring a giant bag of products from home, but now that I've switched to the Diva Cup and THINX period panties, I'm way happier and stress free.
8. Visit Your Doctor
Check with your doctor before you leave and see if you can get a years worth of prescriptions. While you can get medicine in China, it's probably best to stock up on anything you need before you go. If for some reason you can't get what you need, China has very good hospitals that will be able to help you once you're there.
You'll also want to check and see if you need any vaccines. Be sure to get all of the basic shots, but don't let them give you malaria pills or the Japanese Encephalitis shot. It's not necessary!
9. Start a Blog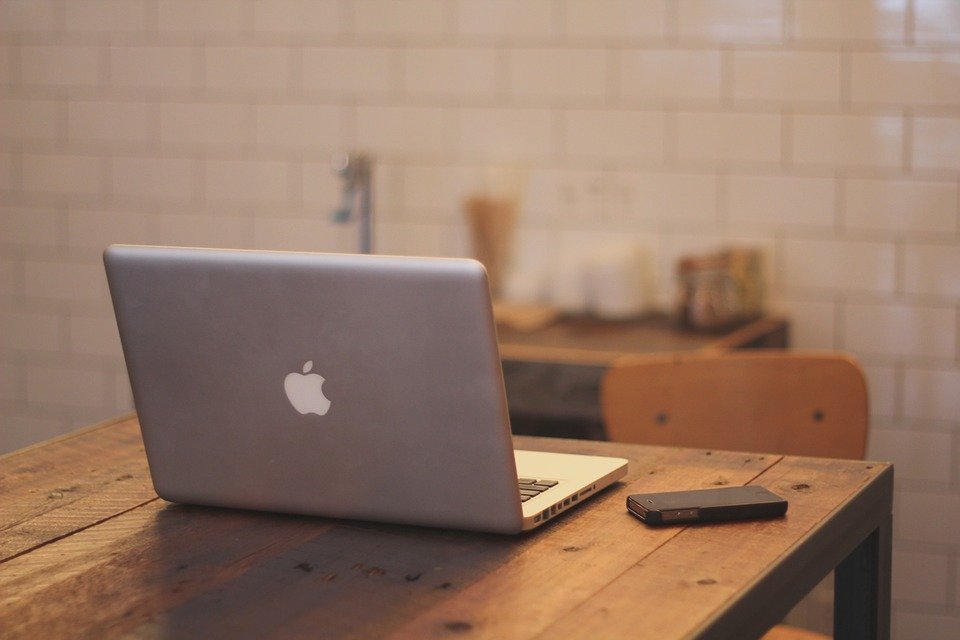 You're going to be having the adventure of your life for the next year. Why not share your stories with all of your friends and family back home? Who knows, you could be writing for Go Overseas a few years from now!
You can always start a free blog online on Wordpress or Blogger. Don't want to write? You can always use social media apps like Snapchat and Instagram to share with everyone back home. Just be sure to get a VPN since both are blocked in China!
10. Download All the Apps
Before you head to China there are a few apps you'll want to download. Firstly, WeChat will become your life in China. Not only does everyone use WeChat to text, it's also the most prominent social media. You can join expat groups, and group chats with your coworkers, share documents, transfer money, find a taxi, read blog posts, book plane and train tickets and much more!
Next you'll want to download Pleco, a Chinese dictionary app, as well as Baidu Translate. While you can get around China without speaking Chinese, it will be much easier if you can learn a few survival phrases and translate things on the go.
Tip: Be sure you have an unlocked phone to bring to China. Everyone in China uses WeChat to communicate, meaning you'll need 3G on the go. If you can't get an unlocked phone, pick up a cheap basic smartphone for about $100 once you get to China.
11. Get Ready for the Adventure of a Lifetime!
Once you've done all of the above, you're ready for your adventure in China! While it might seem like a lot of steps, you'll be fully prepared to step off that plane and enjoy an incredible year.
Do you have any questions about how to prepare to teach in China? Let us know in the comments and we'll be sure to get back to you!