Volunteer Abroad
Where in the World to Volunteer with Chimpanzees, Gorillas & Other Primates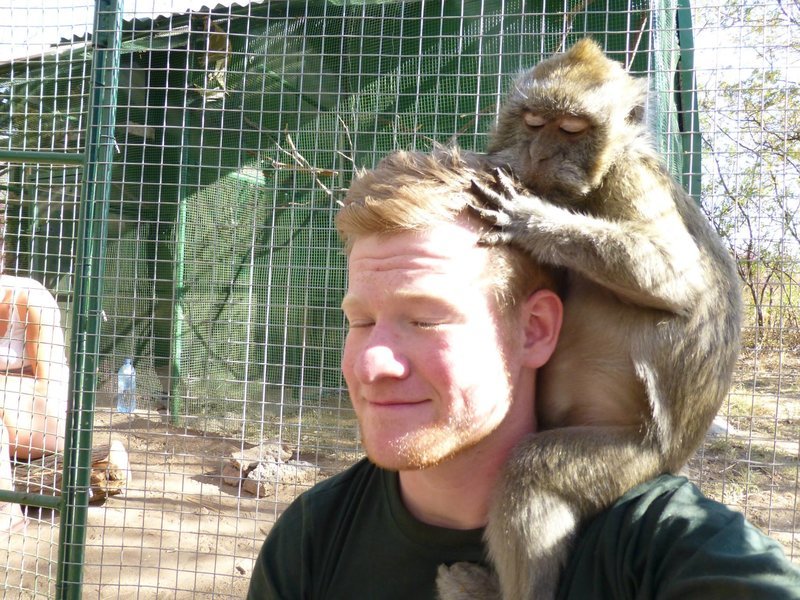 You love animals, like to work outdoors, and want to help protect primates? Volunteering with primates is surely on your bucket list.
Volunteering with primates like chimpanzees, gorillas, and monkeys will give you hands-on experience working in reservations or protection projects and will let get to know these fascinating animals in an unforgettable, unique way. You can work in reservations, natural parks, or rescue centers -- this kind of volunteer work comes in many different forms.
Let's be clear though: it is not all about cuddling and these are wild animals. In general, wildlife volunteer projects work best for the animal if human contact is limited; this helps each animal have a better chance of surviving in their natural, wild habitat. In some cases, animals may need more intense human care or interaction, but no matter what level of contact your volunteer experience gives you, you will get an intriguing insight into the world of primates and help protect them and their habitats.
I volunteered with monkeys in Bolivia in a rescue center for animals that had been injured or saved from circuses or private homes. We had different types of monkeys, Capucines, as well as spider monkeys and they all had different needs. Some would never be released into the wild again, as they had grown up with humans and did not have the capacity to live by themselves, some would just recover and then go back to the forest. It was amazing to see all the different characters as well, some were very open, others skeptical and needed time to get used to each new volunteer. My time in the project definitely created a strong connection and I always think back with a smile.
I've compiled a list of six countries where you can volunteer with primates; there are also some top program recommendations in each country to get you inspired. Get ready to be amazed by these fascinating animals and have the experience of a lifetime.
Costa Rica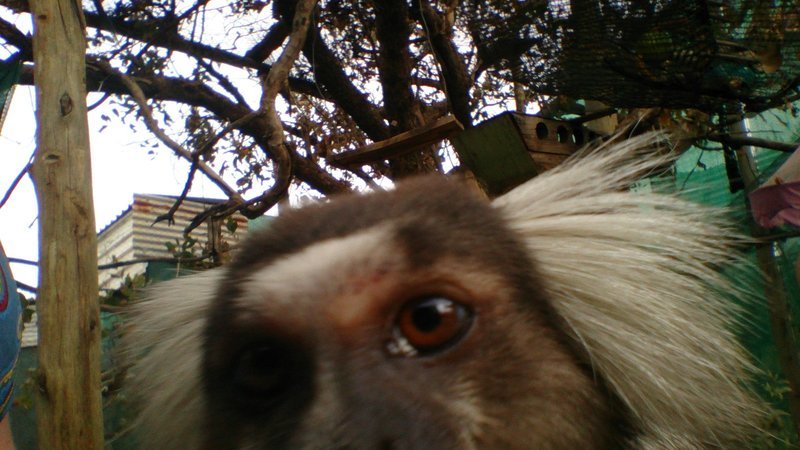 Costa Rica is a Central American country with coastlines at the Pacific Ocean and the Caribbean. The country is one of the most developed in Central America but has managed to balance human development with respect for nature and is known for its biodiversity. As such, Costa Rica only covers 0.03% of the world's surface but is home to 6% of the world's biodiversity. One-quarter of the country is protected forest areas and home to many endangered species. The country is a paradise for nature lovers and contains twelve different vegetation zones.
Costa Rica has four native monkey species: the squirrel monkey, capuchin, mantled howler and spider monkey. In volunteer programs, you'll probably work in animal rescue and rehabilitation centers that allow you to support these primates with the goal of releasing them back into the wild.
Popular Primate Conservation Programs in Costa Rica:
Brazil
Brazil is the largest country in Latin America. It has a coastline with the Atlantic for almost 7500 km and covers almost 50% of the South American continent. It holds the Amazon River basin with its huge areas of primary rainforest. As such, Brazil is one of the most diverse countries in the world, with a massive diversity of ecosystems and species it gives a home to.
Brazil's mammal diversity is the largest in the world, but unfortunately many species are endangered due to habitat loss -- among them many primate species. There are also new species discovered on a constant basis. The most known species are Tamarins, Howlers, Capuchins, the tiny Marmosets and Spider Monkeys.
Popular Primate Conservation Programs in Brazil:
Bolivia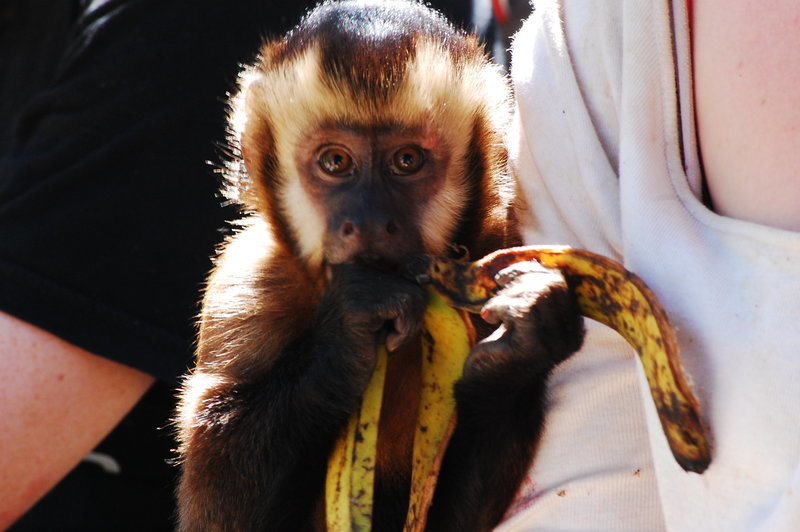 Bolivia is a landlocked country in South America that has to offer a variety of ecozones. From the high Andes to the Amazonian rainforest you can find everything. The highest peak of the country is 6542 m high, while the low parts of the Amazon basin are only at 90 m of altitude, making for a great biodiversity due to the different habitats and animals that call them home.
Bolivia is one of the most diverse countries in the world concerning species of birds and gives a home to more than 398 species of mammals. The most known primate species are howler monkeys that will wake you up in the morning with their howls and the tiny black-capped squirrel monkey.
Popular Primate Conservation Programs in Bolivia:
South Africa
South Africa is the most southern country in Africa -- and one of the most southern in the world. It has almost 2800 km coastline with the South Atlantic and the Indian Ocean. South Africa is often called the Rainbow Nation, referring to its cultural diversity and its development since the end of the Apartheid.
South Africa is also known for its wildlife and its diversity in mammals; 299 different species live in the country. Most famous are the big five: lion, leopard, rhino, elephant, and buffalo which are protected in several National Parks and can be spotted on a safari. South Africa has a couple of different primate species, the most known are the Baboons, Vervet Monkeys, and Bushbabies.
Popular Primate Conservation Programs in South Africa:
Indonesia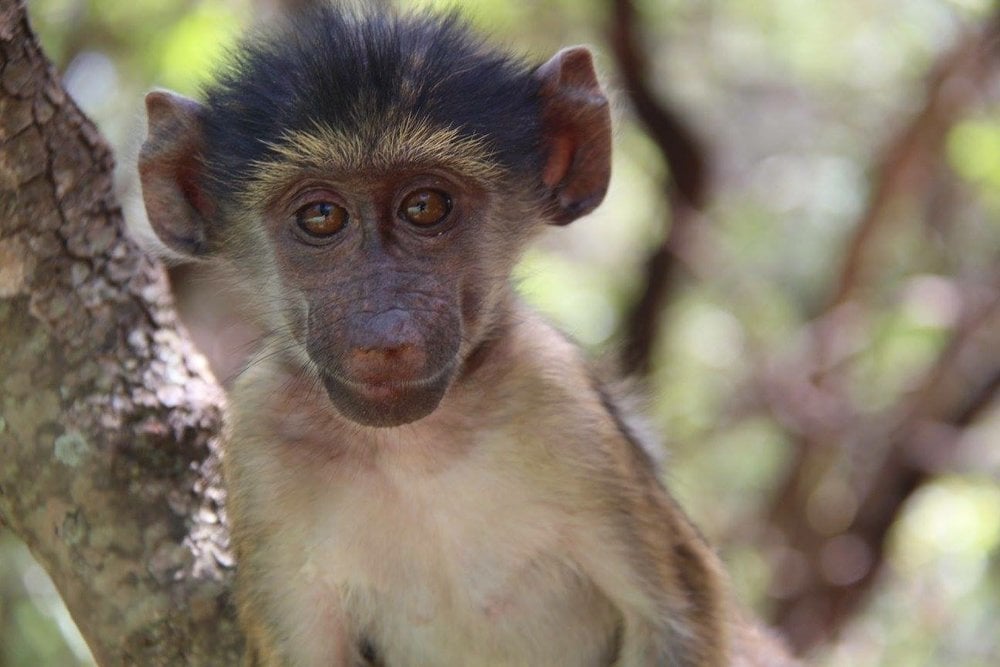 Indonesia is the biggest island country in the world and consists of more than thirteen thousand separate islands. As such, you might not expect to find primate species here -- instead, you'd expect there are loads of marine conservation volunteer opportunities (and there are!).
On the Indonesian mainland and islands, the countryside is covered 70% by forest. but encroachment and development on the habitat of wildlife is a huge problem in Indonesia. Nevertheless, Indonesia has exceptional biodiversity due to its geography. The most famous Indonesian primate species is the Orangutan, but the country also is home to gibbons, langurs, macaques, and other species of primates.
Popular Primate Conservation Programs in Indonesia:
Cameroon
Cameroon is a Central African country with coastlines with the Gulf of Guinea and the Atlantic Ocean. Sometimes it is described as Africa in miniature because it has most of the ecozones of the entire continent combined in one country. In the south, it has the coast, but you can also visit the rainforest, mountains, the savanna and even the desert in Cameroon.
Particularly the highland forest -- home of gorillas, chimpanzees, and drills -- is endangered, as very little protection programs are in place and poaching and encroachment on the habitat by humans present a serious problem for the animals. Other primate species living in Cameroon are guenons, colobus monkeys and the mustached monkey.
Popular Primate Conservation Programs in Cameroon:
In any of these countries, you can have a positive impact by volunteering with primates to help them live longer, more satisfying lives. While the work may not always be glamorous, helping primates -- our genetic cousins -- through your volunteer efforts can be intensely gratifying long after you return home. Or, you may end up feeling like Jane Goodall and make it your life's work!