Volunteer Abroad
The Best Medical Volunteer Abroad Programs in 2018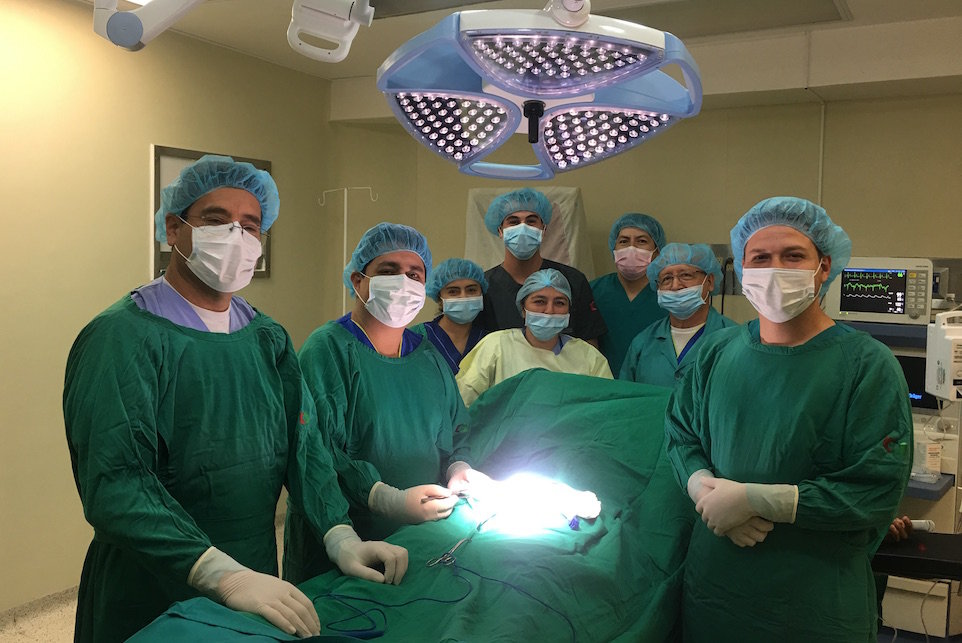 As a medical professional -- or professional in training -- you've already set your life and career mission to help people. You've likely put in countless hours learning how to care for your patients in mind, body, and spirit. This level of commitment to helping others can take a toll, and for some doctors, nurses, and caregivers, this means that their first thought when it comes to traveling is a long, relaxing vacation on a sunny beach or a tranquil rainforest retreat.
For others of us, the idea of traveling inspires a continued desire to give back. Volunteering abroad in general can be a way to do this, but if you've made the lifelong commitment to healthcare, you may want to find an opportunity to continue your mission while abroad. For times like this, it's perfect to consider doing a medical volunteer program.
Generally, medical volunteer programs consist of the kind of medical care you may have thought ended after your graduation, practicum, or medical rotations. It may mean stepping down a few notches from the level of care you provide patients at home to meet new patients where they are -- and give them the care and attention they need.
At Go Overseas, we know there are a lot of choices when it comes time to invest your hard-earned vacation days on a volunteer program, especially as a medical professional. To help you find a program that you can do while abroad -- or tack onto the rest of your vacation -- here are the top medical volunteer opportunities according to the Go Overseas community:
If you want to read more about each of these programs, click them above or read on to learn more about each one.
How did we pick these programs?
In choosing the best medical volunteer programs, we took into account two main factors: the review scores of each program, and the number of reviews that program had received.
For all volunteer programs on Go Overseas, we ask reviewers to rate six variables: (1) Impact, (2) Support, (3) Fun, (4) Value, (5) Safety, and (6) Overall. We average these scores, compare them to other medical volunteer programs, and take into account the total number of reviews each program has received. In total, we compared over 300 reviews to determine which programs should be included on this list.
From there, our goal is to choose those programs which are truly the best: they have more and better reviews than the average for similar programs, and are verified by enough reviews for us to feel confident giving our stamp of approval.
#1 - EcuaExperience: Pre-Medical and Volunteer Programs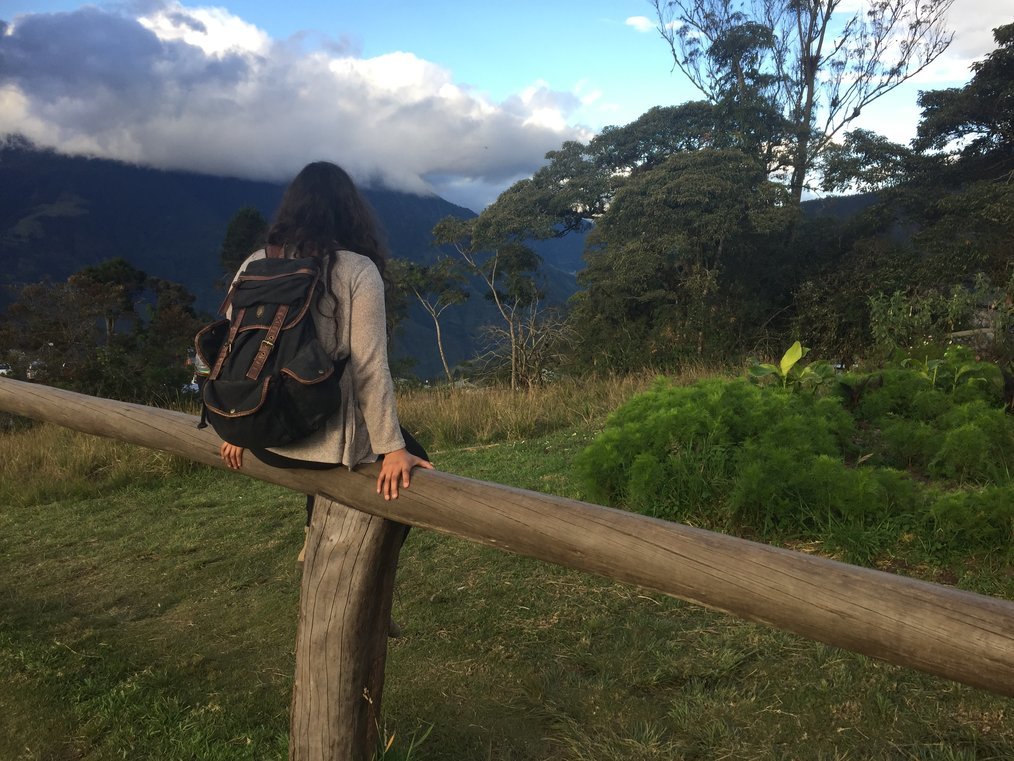 If you are a medical student (or willing to do med student level work as a volunteer), EcuaExperience's program in Ecuador is by far one of the most popular medical volunteer programs on Go Overseas.
Over 200 alumni have reviewed the program, and it has a glowing 97% rating -- that's tough to do when so many things can go less-than-perfectly in the course of providing medical care in a country with more limited medical resources than you might be used to.
The Pre-Medical and Volunteer Program by EcuaExperience scores high across the board by Go Overseas reviewers, but one of the highlights is in their "Impact" score. Many reviewers point out how they felt they had a chance to really connect with the community and see the impact their volunteer work had.
Here are some other highlights from alumni reviews of EcuaExperience's volunteer program:
"Helping was the best experience; I really enjoyed how much interaction we got to have with the community." -- Samantha
"The tutors were very knowledgeable and challenged students to think critically. ... If you are aspiring to be a doctor, I would 100% recommend this program as it gives insight into the true lives of professionals in a hospital setting." -- Christi
"I took part in the pre-medical program and each component of my 21 days spent in Ecuador was amazing. I can sincerely say that the only part of the trip I disliked was having to say goodbye to the incredible people, culture, and adventures I fell in love with." -- Brittany
Here's a snapshot of EcuaExperience's review performance:

As you can see, EcuaExperience has earned their position at the top of our list, with so many high-score reviews!
#2 - Vida Volunteer Medical, Dental & Veterinary Programs in Nicaragua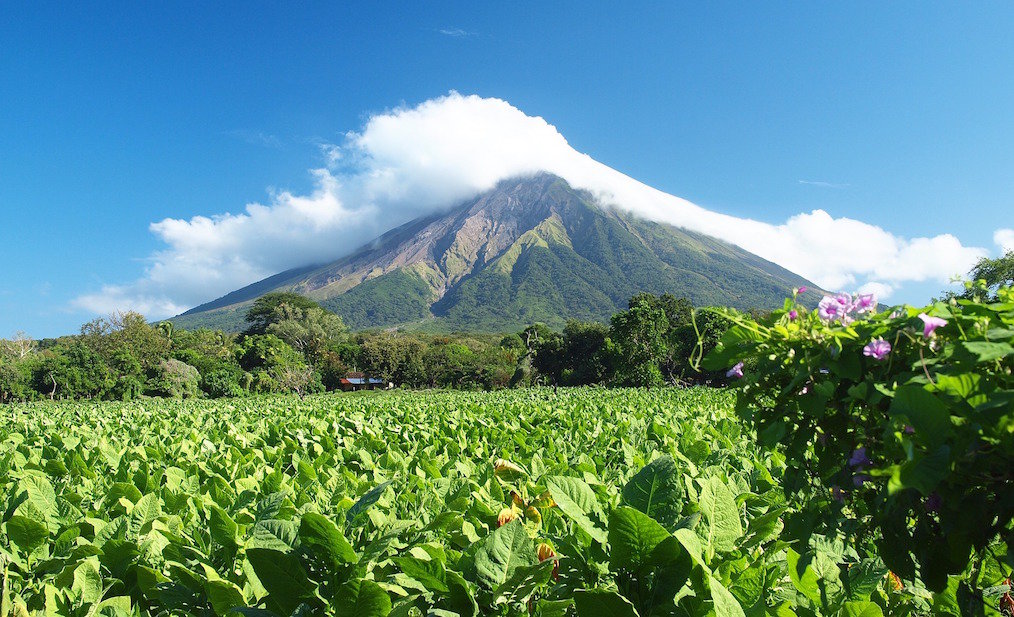 Vida Volunteer's medical, dental, and veterinary volunteer programs in Nicaragua are perfect if you want to learn and/or improve your medical experience in a short time frame. They offer one- to three-week volunteer programs that allow you to learn more about exactly the field of medicine you're most interested -- excellent professional experience whether you're a first-year med student or taking a sabbatical after your 10th year of practice.
For their program in Nicaragua, the Go Overseas community gives Vida Volunteer an overall 97% rating across over 50 reviews. The most impressive metric is for support, meaning how well Vida Volunteer supports volunteers in their work. Here are some of the highlights from reviews for this volunteer program:
"This three-week experience was the best experience I have ever had. The VIDA staff are all exceptional and very well educated and helpful." -- Brittany
"I enjoyed the clinic days the most, when the group worked together and got to know each other, the doctors, interpreters, and patients. I enjoyed being able to help diagnose and interview patients first-hand... It helped solidify my understanding of what doctors do every day." - R.
"Our group leader was always there for us if we needed something and I always felt safe because he was always with its or at least telling us how to keep safe when we were on our own." -- Kristyn
Here's a snapshot of Vida Volunteer's review performance:

If Nicaragua isn't on your list as a top destination, Vida Volunteer also offer similar medical volunteer programs in both Costa Rica and Guatemala that score highly according to the Go Overseas community. The fact that all three Vida Volunteer programs make this list is a very encouraging sign that you can't go wrong no matter where you choose to volunteer with them.
#3 - iHelp Globally: Volunteer in a Medical Mission to Peru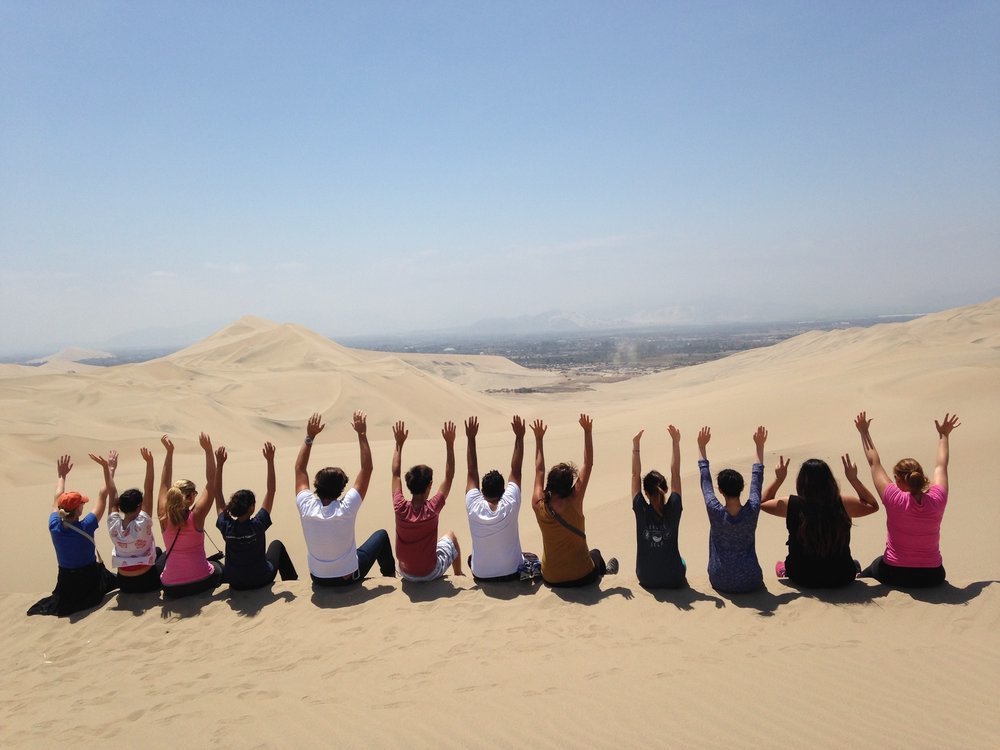 #3 on our list of top medical volunteer programs goes to iHelp Globally, who offer a free volunteer program in Peru. Yes, you read that right: free!
Across over 10 reviews, iHelp Globally has scores above 95% for all of the factors we ask the Go Overseas community to review. In particular, they have a spectacular 100% support score -- and when you take a look at these review highlights, you'll see why!
"I was one of the volunteers on iHelpglobally's second or third trips ever and I was absolutely amazed how unbelievably organized the entire trip was. It seems like my experience was one of the best and I can't wait to see how this organization will grow." -- Vivian
"The providers are very helpful and engaging with students and patients at the same time. It was both educational and impactful." -- Leon
"It was the family bond I made with the fellow clinic volunteers that made that experience even more memorable. We were all one unit coming together for one goal: to help others, and to give back to humanity for all the things we have been blessed with. It was an adventure we all shared together..." -- Imran
Here is a snapshot of iHelp Globally's review performance:

What's most astonishing when you read the reviews of the iHelp Globally Medical Mission program is how much people have to say: the reviews are long and in-depth, giving you a real view into how each volunteer felt and what they experienced on their volunteer trip.
#4 - African Impact Medical and Healthcare Programs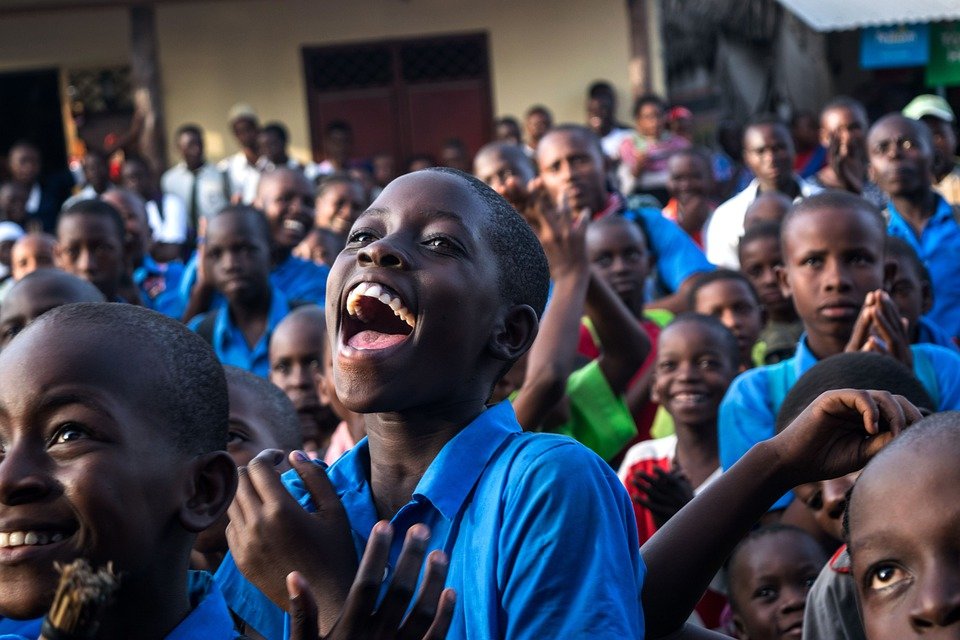 All of the medical volunteer programs on this list so far have been in Central America and South America. If you'd rather go to another part of the world to participate in a medical volunteer opportunity, consider volunteering with African Impact. For starters, the African Impact Medical and Healthcare Volunteer program operates in four countries, offering you choices on where you want to volunteer: Kenya, South Africa, Zambia, and Zimbabwe.
Over their ten reviews for this program, African Impact has received scores of 96-98% on all five factors -- including a 98% score on value, impact, and support. African Impact does a great job meeting volunteer needs and helping them give back to local communities; take a look at these review highlights for confirmation.
Upon arriving in Zambia, I was immediately thrust into the best exposure and training in the medical field I had ever encountered as an American pre-medical student." -- Isabel
"You can really tell the projects African Impact has created are making a positive impact on people's lives. I loved working in the communities and feeling like I was making a genuine contribution to the project's success and a difference in the lives of the wonderful people I met." -- Bonnie
"At the end of the day, the programme provides volunteers with a fun, safe and great learning experience in African development, and you can really see the impact they are making in the communities is a big and important one." -- Anon
Here's a snapshot of African Impact's review performance:

African Impact also has a separate volunteer program in Zimbabwe that also has great reviews, if you're looking to do other kinds of volunteering instead.
#5 - International Service Learning Sustainable Health and Medical Programs in Costa Rica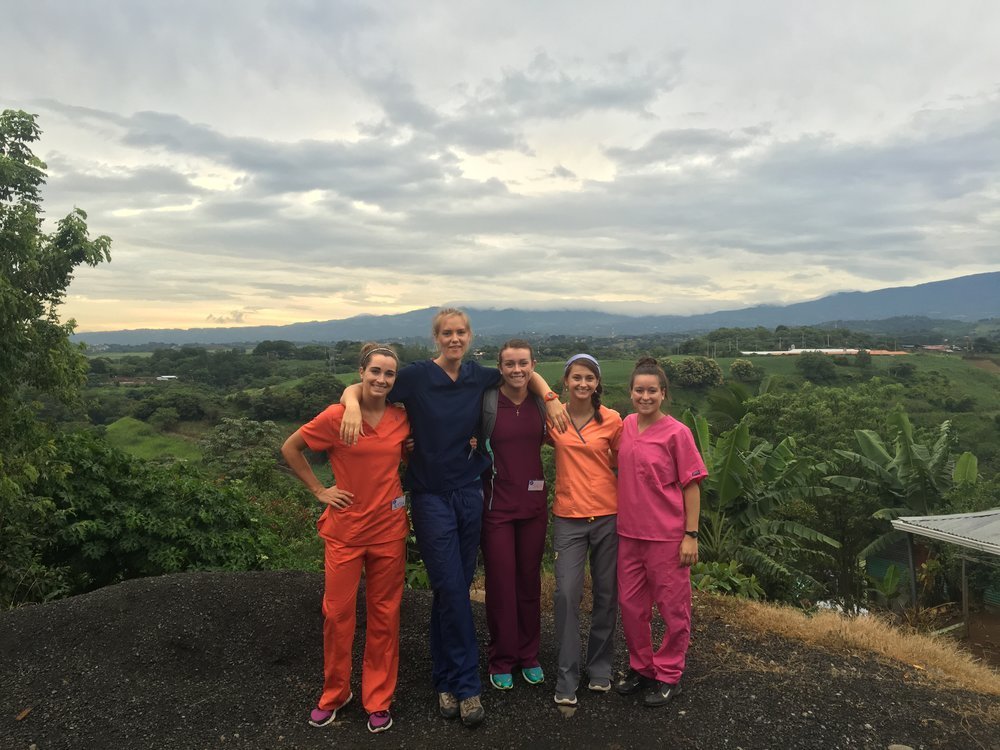 Costa Rica is a great destination if you want to volunteer abroad; it's also an excellent opportunity to gain medical experience in clinic and community health centers. International Service offers a variety of opportunities to gain this experience -- through global health, nursing, and physical therapy volunteer programs, among other topics -- in their Sustainable Health and Medical Service Learning Programs.
With six reviews from the Go Overseas community, ISL's program in Costa Rica has two 100% scores -- Impact and Support -- and two more 98% scores for Value and Safety. Across the board, they offer a great volunteer experience, as you can see from these review highlights:
"I learned so much in my short time there, met some amazing people, and have gained an outlook in Physical Therapy that I will cherish and carry with me." -- Alina
"I would recommend this program to anyone and everyone who is interested in being a medical professional so you can see just how much of a difference you can make in a person's life if you truly care about the individual patient." -- Chandler
"I went on the public health trip which was an excellent trip for anyone going into the medical field and actually convinced me to get my master of public health degree." -- Sirena
Here's a snapshot of ISL's review performance:

If you're looking for a medical volunteer opportunity that allows you to feel a real sense of the impact you're having, these endorsements from the Go Overseas community are a good indication that the International Service Learning program may be perfect for you!
Living the pura vida in Costa Rica isn't your goal? Try the Global Health in Colombia medical volunteer program ISL offers instead.
#6 - Aldeas de Paz: Medicine and Healthcare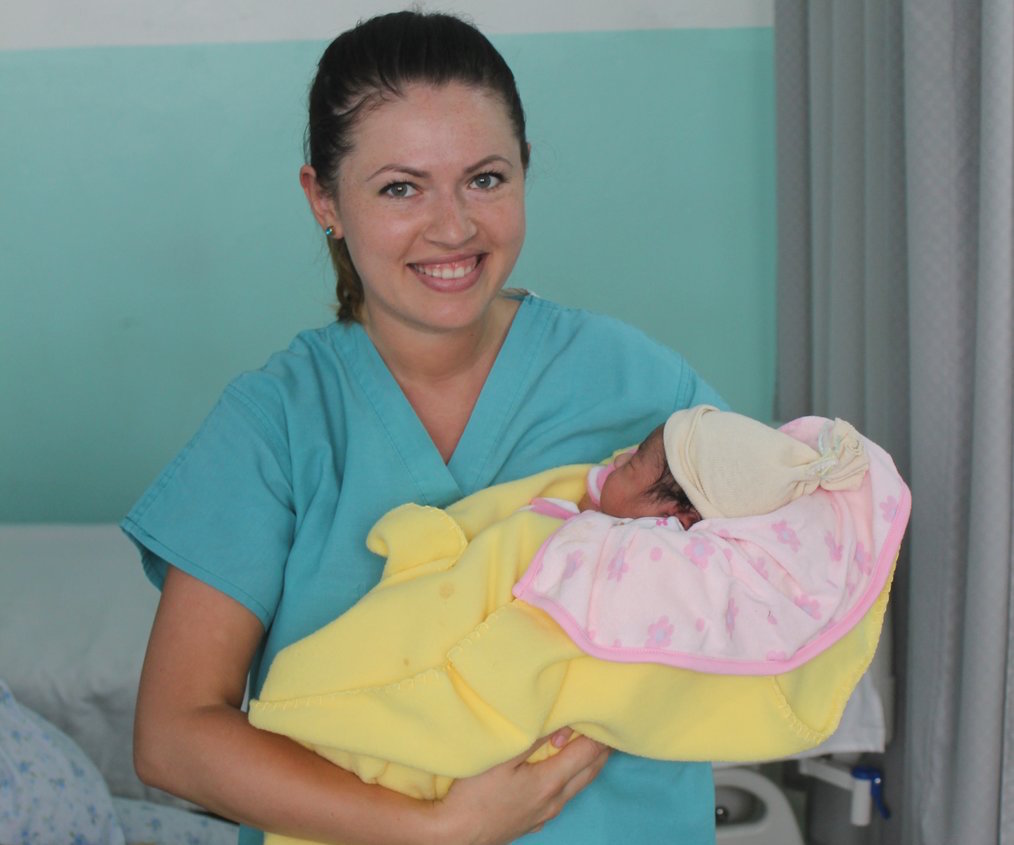 It's easy to forget that for many people, receiving healthcare is a difficult part of their lives. In these cases, community health clinics are an invaluable resource, and these clinics often rely on the support of volunteers like you to help provide the best medical care possible for residents of the area. This is the foundation of the Medicine and Healthcare volunteer program run by Aldeas de Paz in the Dominican Republic.
While this program only has four reviews, all of those reviews are 100% scores -- across all variables we measure! Read some of our favorite review highlights below to get a sense for why the Go Overseas community says Aldeas de Paz offers one of the best medical volunteer programs:
"Working in the DR was a great experience. .... If you want to take the most out of the hospital experience, it helps if you know some Spanish, but moreover you should speak up and say what you want." -- Patrick
" I was working with doctors and nurses at the Pediatric, Emergency, Maternity, Diabetics, and Surgery. I was observing them how they work but in the same time i was helping them. [It] was a experience that will help me for the future." - Medana
"Prior to coming, I had very little experience in nursing, so I was eager to see what my work in the hospital would consist of. Rather than working in one specific area, I was able to experience many different areas of the hospital, which allowed me to see and learn an immense amount." -- Julianna
Here's a snapshot of Aldeas de Paz's review performance:

An important part of the volunteer experience that hasn't been mentioned so far -- but which you can also read in the reviews -- is the cultural immersion you'll experience volunteering with Aldeas de Paz in the Dominican Republic. They also offer a homestay option to really help you explore your host country.
#7 - Foundation for the International Medical Relief of Children: Global Health Volunteer in the Dominican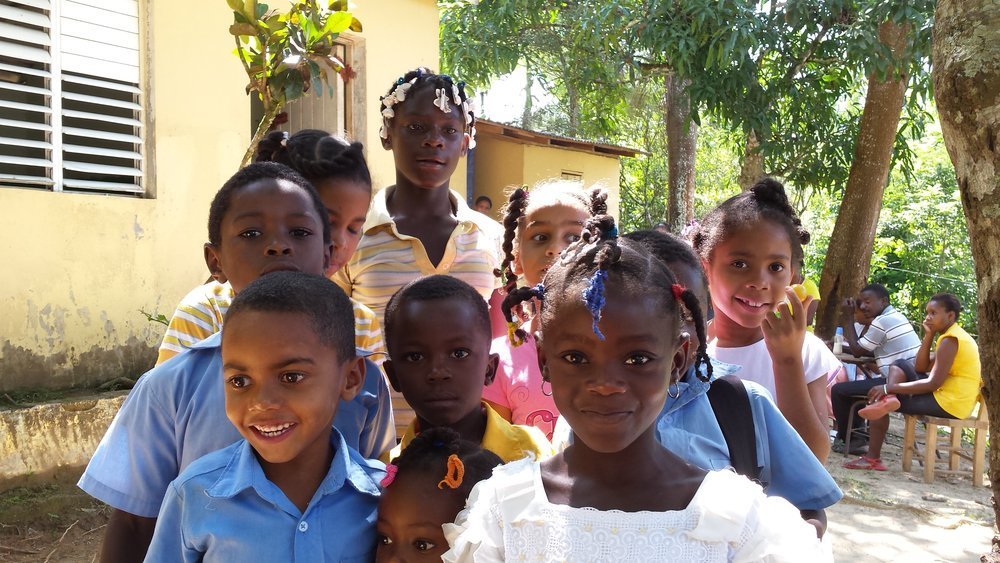 The Dominican Republic and its neighbor Haiti are two of the most popular volunteer destinations in the Caribbean, on Go Overseas. Volunteers from around the world travel to these countries to help with disaster relief, community building, and -- important for you -- healthcare. If you want to join them, the Global Health Volunteer program offered by the Federation of International Medical Relief of Children.
With nine reviews and a 99% overall score, volunteers in the Dominican and Haiti report that the support they receive is one of the best parts of their volunteer experience. Here are some review highlights to illustrate:
"I got involved with FIMRC when I was a freshman in college and it really shaped, not only my time in college, but my future." -- Daniel
"Through FIMRC's connections and the help of local doctors, nurses, other healthcare workers, and a lot of translators, I was able to compile data on common ailments of patients in Haiti and the DR. ... Not only was the staff at the site engaging, fun and incredibly helpful, but the communities of Restauración, Dominican Republic and Tilori, Haiti truly opened their arms and hearts to me." -- Emily
"In Restauraciόn, I shadowed at their only hospital. The doctor was very patient and explained medical procedures to me as he was seeing the patients. One of my favorite parts was helping out with the mobile clinic." -- Amanda
Here's a snapshot of reviews for this program:

All of the reviews for the Global Health Volunteer program show that you have a real opportunity to work one-on-one with medical professionals in the Dominican Republic and Haiti during your volunteer placement. If you are looking for a chance to shadow professionals and learn more about global health, this program is an excellent opportunity.
If you're interested in volunteering with the Federation for the International Medical Relief of Children in a different part of the world, they also offer a Global Health Volunteer program in Uganda.
#8 - A Broader View: Medical and Nurse Programs in Nepal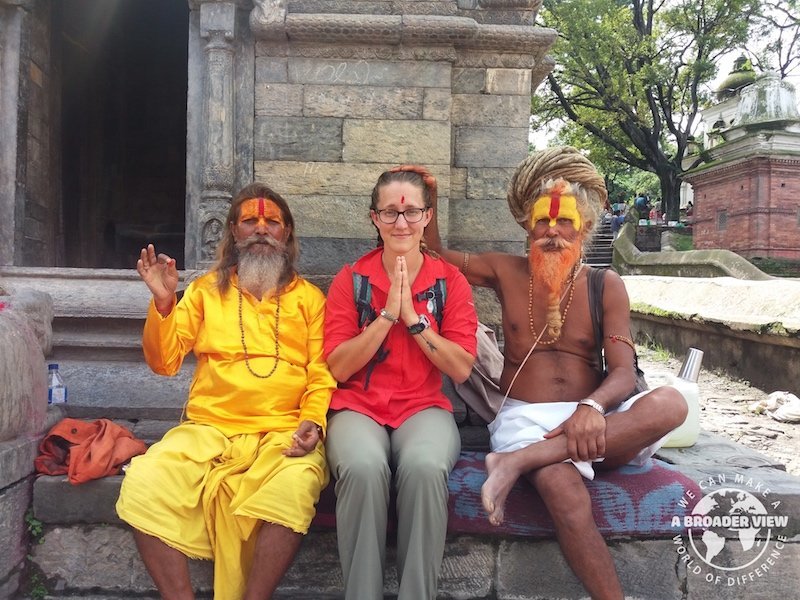 Now, this list takes us to Asia; if you've been curious what medical volunteer opportunities exist in this part of the world, the Medical and Nurse Programs in Kathmandu, Nepal offered by A Broader View Volunteer Corp are an excellent choice.
With three reviews and a stellar 100% score across all variables, we're confident that this program is a good choice if you want to travel to Nepal and support global health in the process. Dive into the review highlights below to learn more about what fellow volunteers have to say.
"This volunteer program was an amazing experience, I went to Nepal Kathmandu to the medical program. I worked in the hospital for 4 weeks. I did so much and learned much more." -- Judith
"I got to watch a ton of endoscopes, discussion and shadowing the doctor's at the hospital, there were a few other volunteers and students working at the hospital at that time. I'm glad I came and stayed with a host family so that I could really immerse myself in the culture." -- Jillian
"My time at the Kathmandu orthopedic hospital after the big earthquake was one of the most amazing experiences of my life. I gained an immense amount of experience... The coordinator was more than accommodating and provided all the information and things I needed to succeed in the program." -- Yousef
Here's a snapshot of A Broader View's review performance:

As you can see, A Broader View's program in Nepal might have a small number of reviews compared to others on this list, but the consistently great reviews from those alumni who have shared with the Go Overseas community make us confident to include them.
#9 - Volunteers Around the World Medical Outreach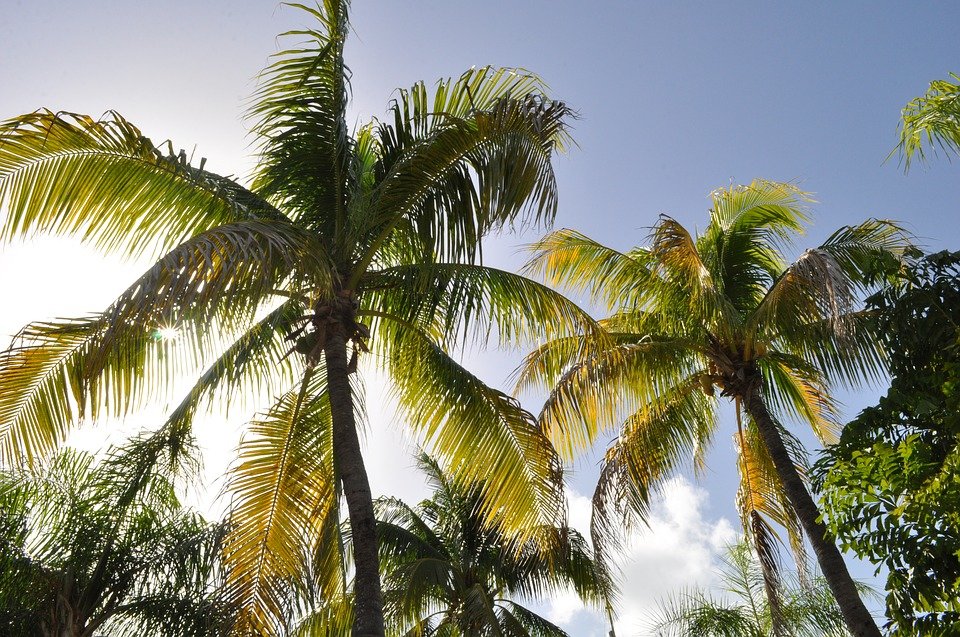 Volunteers Around the World (VAW) operates a Medical Outreach volunteer program in the Dominican Republic, and allows medical volunteers to both shadow and work side-by-side with doctors in community health centers and hospitals in that country.
Similar to the other programs on this list, this program has three reviews on Go Overseas, and 100% scores. In particular, reviewers call out how this program gave them the chance to see the impact of their volunteer efforts while simultaneously gaining professional experience. Learn more by reading some review highlights below:
"Many of us don't realize how even the smallest thing can make someone's day. ... It's great knowing that your effort and time is really appreciated, but it's even better knowing that you are doing some good in the world." -- Nathalie
"It was a great feeling knowing that a group of average people like us could make such a difference just by talking to the patients and dispensing to them what we might think of as easily attainable drug store medications." -- B.
"VAW does a great job helping you and your team set up medical clinics with doctors from Guatemala in various towns around your area. ... I have to say that this is by far the best experience I've ever had in my life and it has really gotten me interested in working as a doctor in global health." -- David
Here's a snapshot of Volunteers Around the World's review performance:

If you want the chance to work hard and see the impact of your volunteer work, Volunteers Around the World offer that opportunity. We're confident that medical professionals or students who try their program will come home with stories as equally meaningful as the ones the alumni in our community have already shared.
#10 - Naturally Africa Volunteers: Lake Malawi Volunteer Projects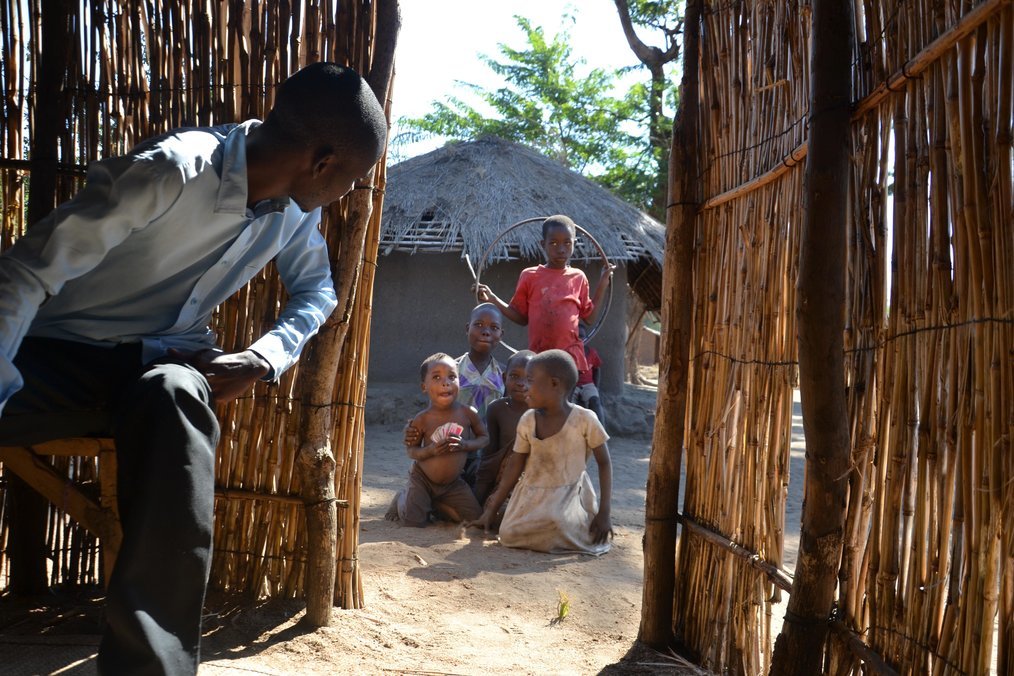 So far, this list has focused heavily on the best medical volunteer opportunities around the world -- but sometimes you might want to mix in other volunteer work as part of your travels. In that case, consider signing up for the Lake Malawi Volunteer Project offered by Naturally Africa Volunteers. This program allows volunteers to focus on healthcare, teaching, sports, and childcare.
With seven reviews and a 94% overall rating, alumni who've shared reviews with the Go Overseas community report that safety is one of the things this program does best -- that factor has a 99% rating! Here are some other highlights from fellow medical professionals who've volunteered in Malawi on this program:
"One of the greatest things I took from my travel and experience with Naturally Africa Volunteers (NAV) was perspective. ... I am a medical student and was working on the medical project, although I felt I was able to have a hand in nearly every aspect of NAVs projects, getting to work with volunteers from all over the world." -- Kyle
"Perfect program if you are a pre-med/med school student (don't worry, if you have no medical experience, present volunteers will be happy to show you how to dress a wound + other useful tips ! ) who wants to practice a lot." -- Swáelie
"I came on this project as a medical volunteer. I am a 56-year lady from New Zealand. I came with a completely open mind as I didn't quite know what to expect. ... All the other volunteers were old enough to be my children but that didn't matter they made me feel younger than I actually am!" -- Kate
Here's a snapshot of Naturally Africa Volunteer's review performance:

If you're looking for an opportunity to volunteer in medical care in Africa and mix with volunteers in other programs, you can give back and connect with others on this program in Malawi.
Where Will You Become a Medical Volunteer?
No matter which program you choose on this list, you can rest assured knowing that the Go Overseas community has been there before. These programs are among the best on Go Overseas, and we're confident you can gain valuable medical experience, support global health, and come home from your next trip with amazing stories to share.