Study Abroad
Best Places to Study Abroad in Queensland
Australia is vast and full of great places to study. Learn about the 7 best places to study abroad in the northern state of Queensland, including the top university choices in cities like Brisbane, Gold Coast, and Cairns.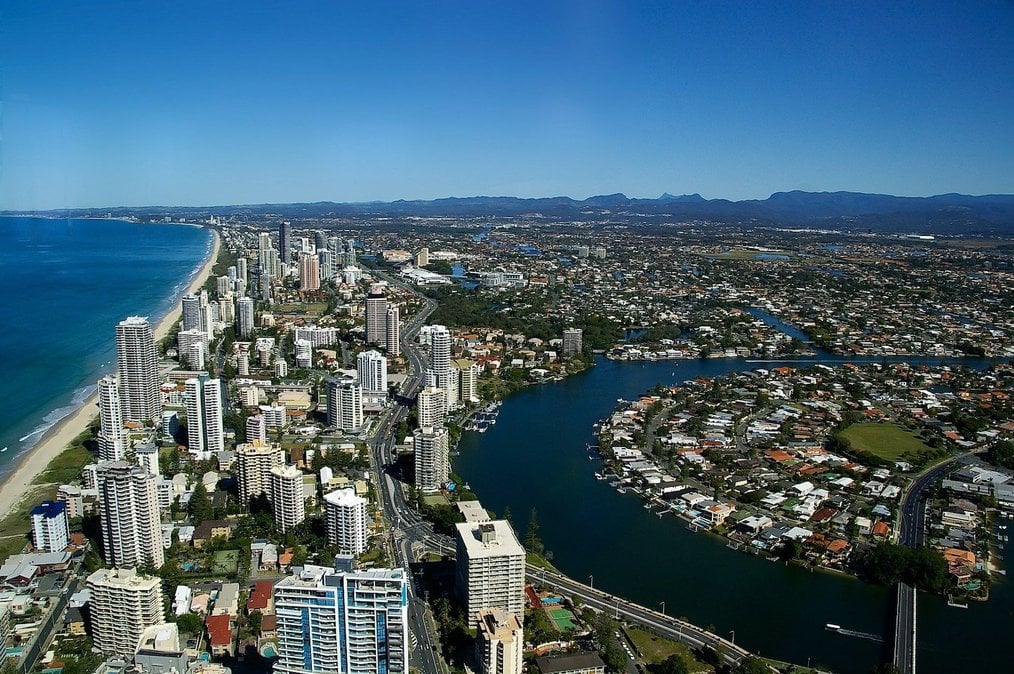 If you're considering studying abroad in Queensland, you're probably already wooed by the idea of having 300 days of sunshine, exploring World Heritage sites, and lounging on some of the best beaches in the world.
At this point, you may be thinking, "Is this too good to be true?" Thankfully, when studying abroad in Queensland, you don't have to compromise the quality of your education for the location. Queensland is home to first-rate universities—many ranking within the top 50 in the world--making it an exciting time to live and study abroad in the Sunshine State. The last thing to decide is which place is best suited for your needs.
Without further ado, here are the best places to study abroad that will advance your education, broaden your perspective, and create new memories Down Under.
Best for big city amenities: Brisbane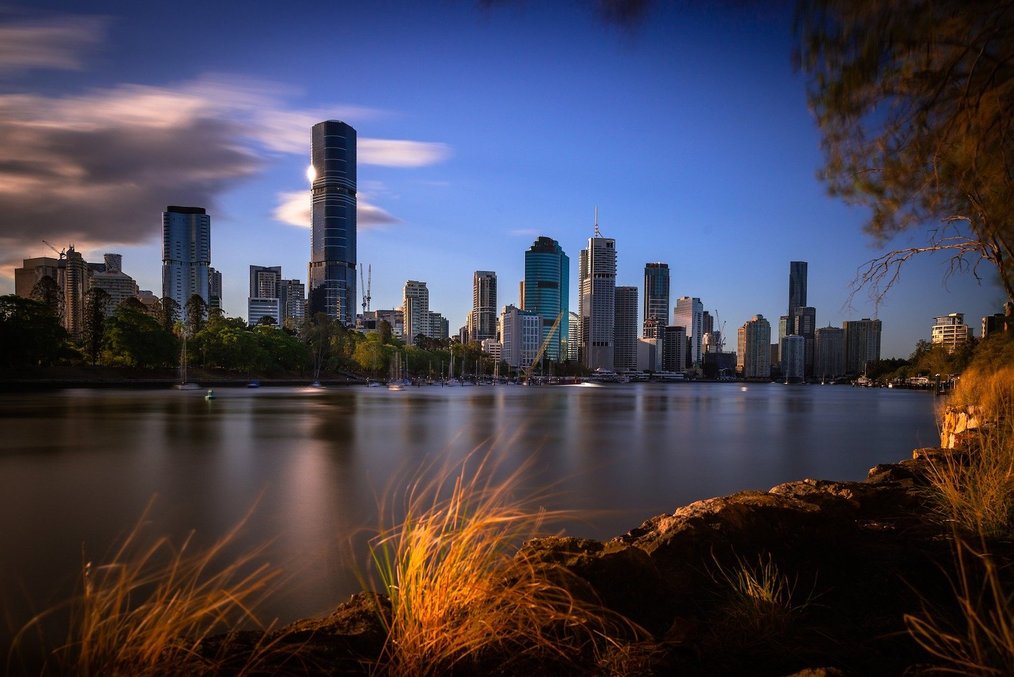 When you're considering which city to study abroad in Queensland, Brisbane is likely the first city that comes to mind.
With a population of over 2.4 million, Brisbane is both the capital, and the largest city in Queensland, Australia. Its size correlates with the selection of universities to choose from, including Griffith University, Queensland University of Technology, and the University of Queensland. Ranked fourth in the country and in the top 50 worldwide, the University of Queensland is probably the most well-known, with educational opportunities ranging from undergraduate studies to medical school.
In addition to top universities, Brisbane offers a diverse community, an international food scene, and a continuous flow of multicultural events.
From learning about indigenous communities at the Queensland Museum to slurping noodles at the annual Night Noodle Markets, Brisbane not only provides education outside the classroom but also keeps you entertained.
Plus, it's conveniently located within an hour of two glorious beach destinations in either direction: the Gold Coast and the Sunshine Coast. After soaking up the rays locally, the international airport will act as your jumping-off point for seeing the rest of the Sunshine State.
Best for green spaces: Toowoomba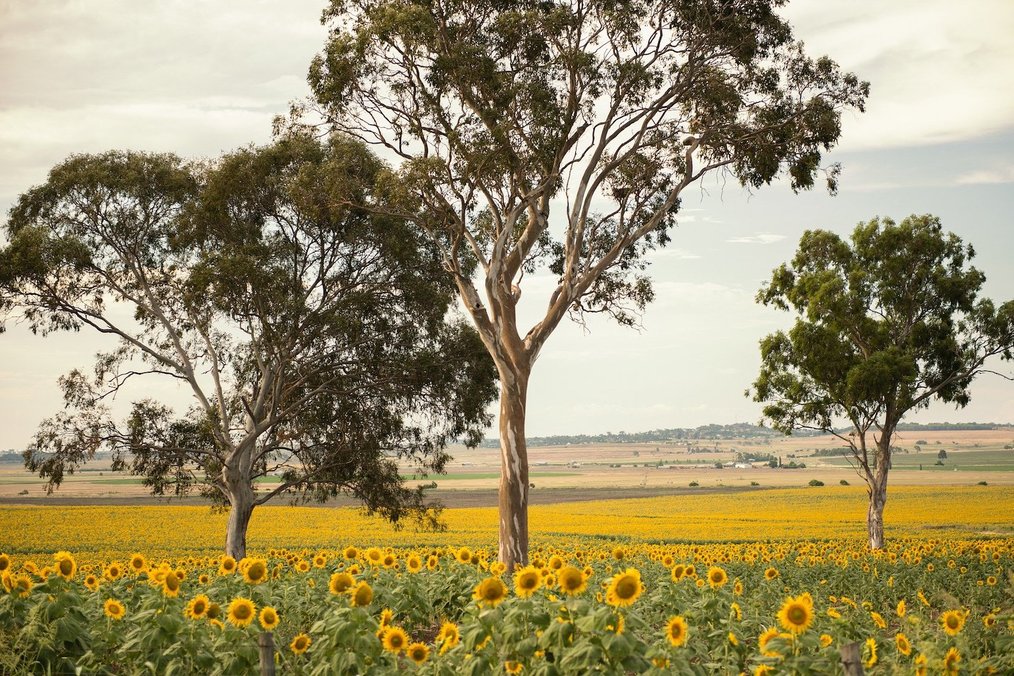 A two-hour drive from Brisbane brings you to the largest inland city, Toowoomba. Nicknamed the "Garden City" for its abundance of green parks and gardens (150 in total!), Toowomba prides itself on its natural beauty within the city and the surrounding mountain ranges. You can take the textbooks with you to smell the roses at heritage-listed Queens Park or for a sunset session overlooking Lockyear Valley at Picnic Point. You also won't want to miss the annual Toowoomba Carnival of Flowers, which attracts over 250,000 visitors from around the country.
Additionally, Toowoomba's University of Southern Queensland has over 200 programs for undergraduate and postgraduate students to choose from, including degrees in diverse areas like arts, education, and nursing. Due to its countryside location, it's especially suited for students interested in agricultural advancement and environmental sciences.
Best for bustling nightlife: Gold Coast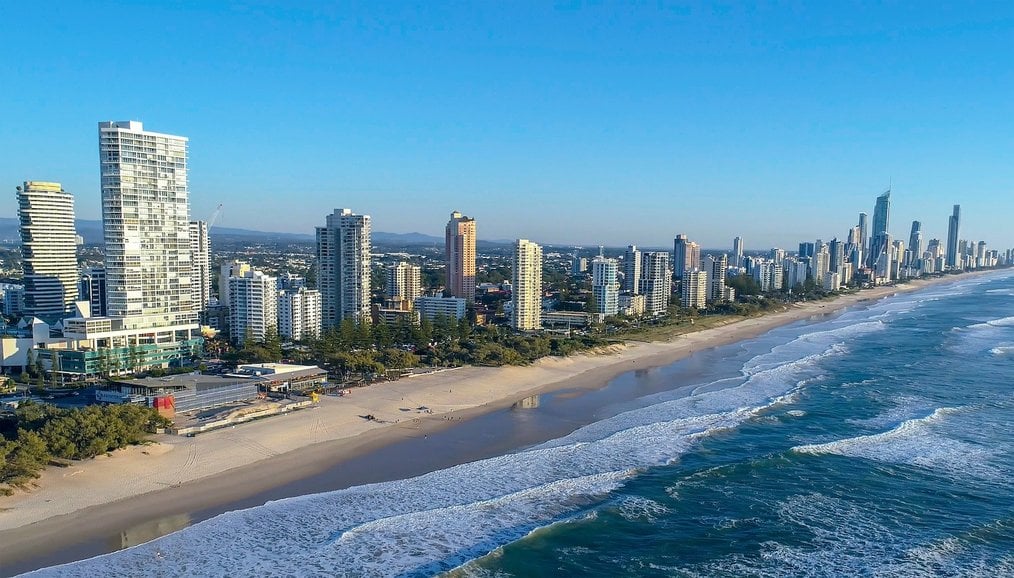 When you think of Australia, you may imagine taking lectures just minutes from the beach. If this is the case, the Gold Coast is the place for you. Griffith University is a short 14-minute drive from Main Beach, while Bond University is less than 10-minutes to its closest beach.
On the Gold Coast, you can greet the day by surfing world-renowned surf breaks and still make it to early morning classes. Bond University attracts students who value entrepreneurship, smaller classroom sizes, and no-nonsense academics. With three full semesters, you can finish your bachelor's degree in as little as two years. Griffith University, on the other hand, ranks in the top 2% of universities globally and excels in Hospitality Management, Nursing, Law, and Marine Engineering.
After classes, go bushwalking in the local rainforests or enjoy the vibrant nightlife by grabbing a drink at one of the nightclubs or at the top of Q1, the tallest building in Australia.
Best for relaxed beach vibes: Sunshine Coast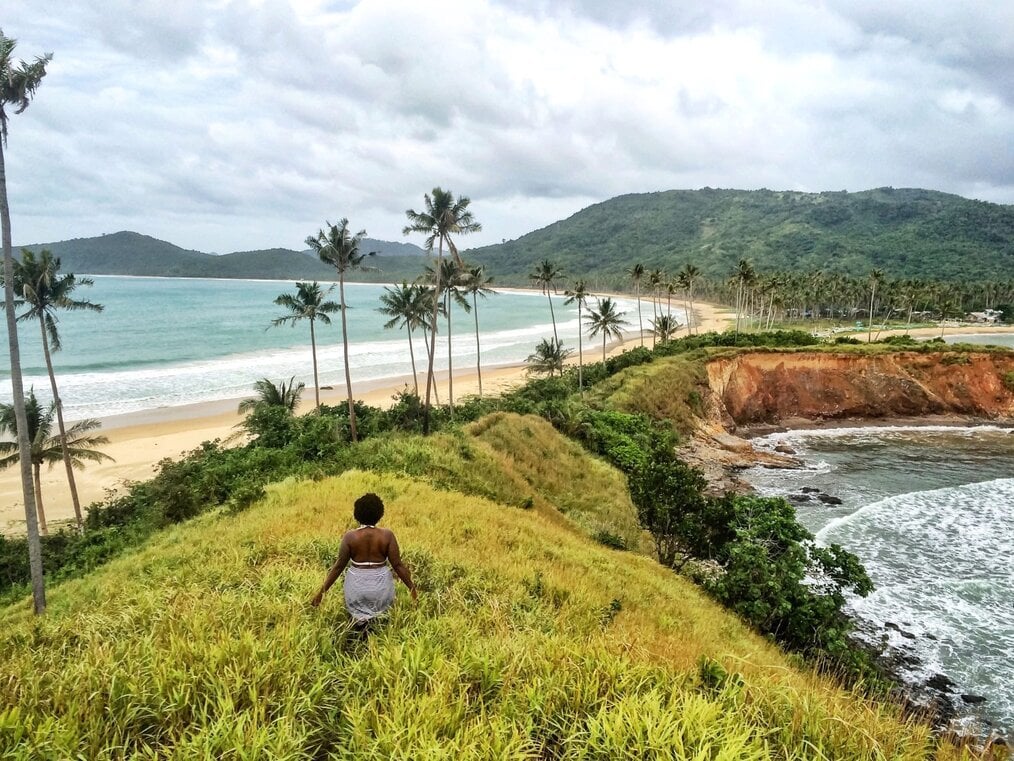 While the Gold Coast is an hour south of Brisbane, the Sunshine Coast is an hour north...and the difference in lifestyle between the two coasts is paramount. Unlike Gold Coast's bustling nightlife that attracts visitors during "schoolies"—aka spring break--the Sunny Coast values the laid-back beach vibe.
Not to be confused with the University of Southern California, USC (University of the Sunshine Coast) offers over 100 undergraduate degrees focused on achieving your career goals. Programs range from Tourism and Psychology to Sport Science and Criminology.
It's an added bonus that the University of the Sunshine Coast is nestled in between beachside Mooloolaba and the lush hinterland. From waterfalls in Maleny and challenging trails in the Glass House Mountains to art galleries in Montville and strawberry picking in Wolvi, the Sunshine Coast is a perfect place to study abroad for outdoor lovers.
Program Details
Program:
Study Abroad at UniSC Sunshine Coast, Australia
Provider:
University of the Sunshine Coast
Starting Price:
$11,300.00 USD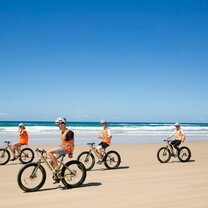 Best for marine life: Far North Queensland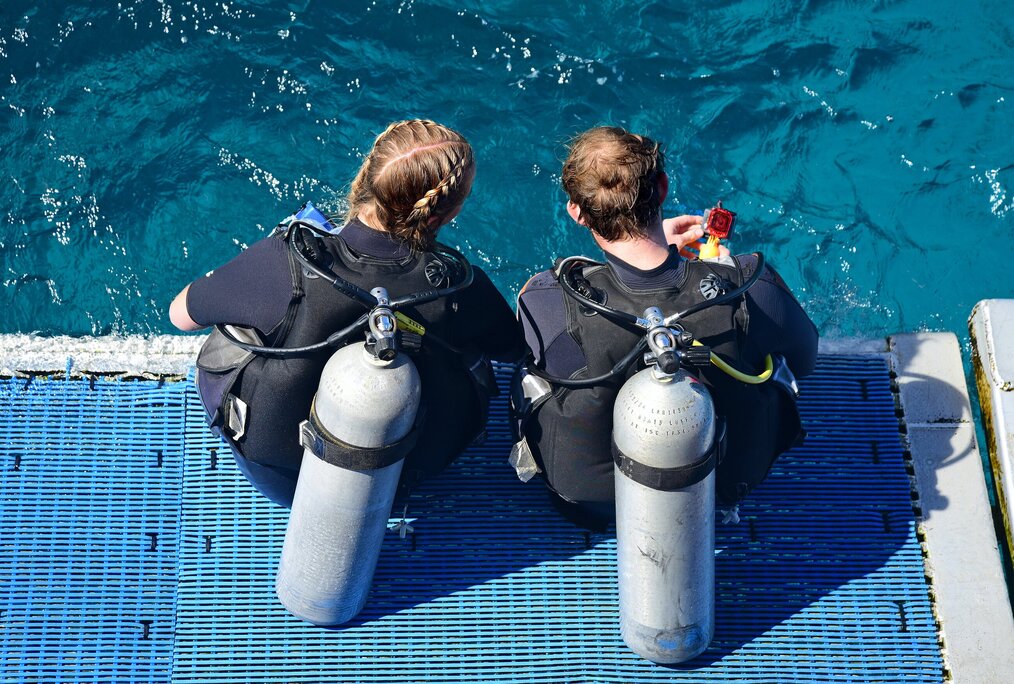 Cairns, the largest city in Far North Queensland, is not only a popular destination for students but also the gateway to ancient landscapes, World Heritage rainforests, and the Great Barrier Reef. Why not explore some of the great gifts from Mother Nature while furthering your educational goals?
As a student at James Cook University, you'll be just two blocks from Cairns Esplanade Lagoon, five minutes from heritage buildings, and moments away from incredible coffee. Along with 12,000 students, you'll be able to take the unique opportunity to study Business, Geosciences, Medicine, and Public Health with an emphasis on research projects in world-class facilities.
Outside of study hours, you can fulfill your dream of getting SCUBA certified. Cruise, snorkel, or dive through over 600 types of coral on the various 3,000 reef islands that comprise the Great Barrier Reef. It's no surprise that JCU is ranked number one in the world for Marine and Freshwater Biology!
The fantastic marine environment, in addition to the nearby Daintree Rainforest and Atherton Tablelands, makes Cairns one of the best places to study abroad in Queensland.
Best for close-knit college community: Townsville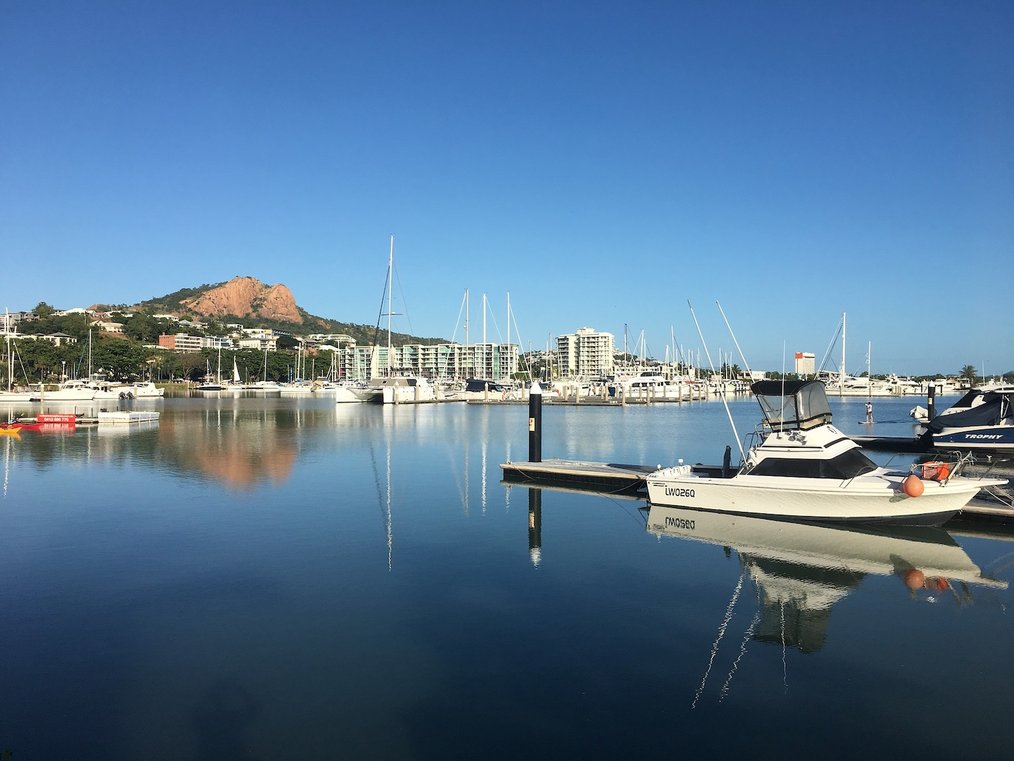 Regarded as the "capital of the north," Townsville is a 45-minute flight south from Cairns and a two-hour flight north from Brisbane.
If you're looking for more of a college town, Townsville's James Cook University may be a better fit. Over 1,400 students live on-campus, providing a more cohesive and intimate community. Yet, you still have the option of studying a number of different subjects, like the Cairns branch.
Townsville area is a smaller hub for tourists heading to the Great Barrier Reef, which provides a slightly different and more local experience. Additionally, the Townsville landscape is varied with mountains, coastal plains, mangrove forests, and coastal swamps. It's also a short ferry ride to Magnetic Island, which has the largest population of wild koalas in northern Australia.
Best for small town living: Rockhampton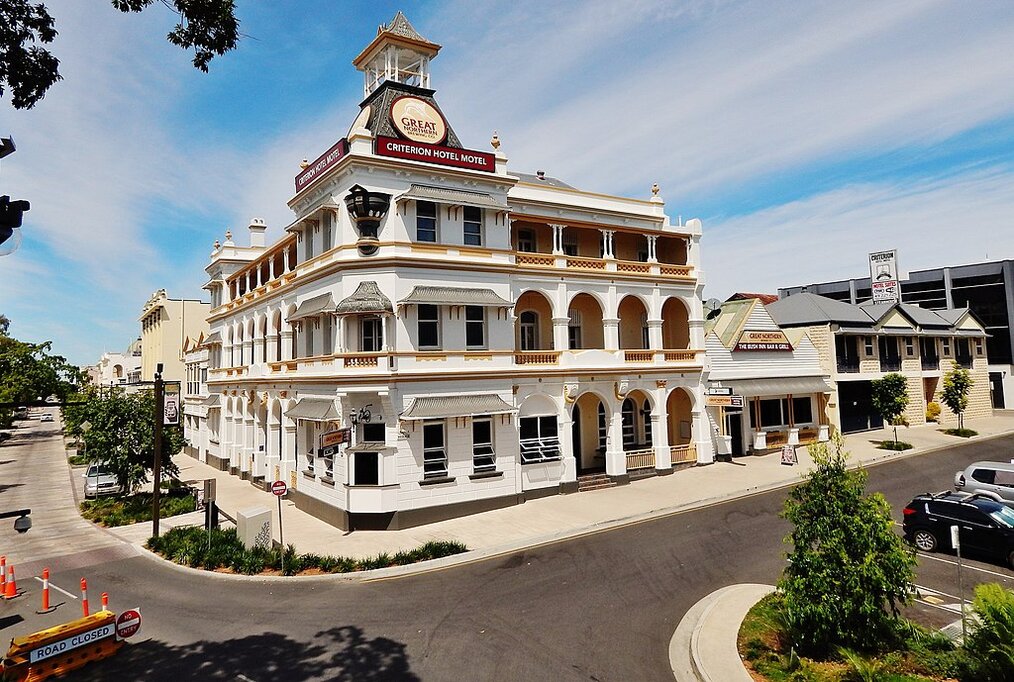 Located in between Townsville and Brisbane, Rockhampton is the smallest city on our best places to study abroad list. Don't let the size fool you though, because Rocky—as locals like to call it—is full of things to do, and with a great university to match.
Offering over 300 educational paths, Central Queensland University is present in almost every Australian state. Its widespread name also speaks to its support system, as you decide on which certificate or diploma to pursue. They offer studies in IT and health, but also in trade careers, like construction.
Additionally, Rockhampton boasts a modern riverside area, beautiful heritage buildings, and a growing food scene, which includes expertly-made coffee and delicious brekky options. Get cultured at the Rockhampton Art Gallery or let loose at the Great Western Hotel--which is not a hotel at all, but a pub, concert venue, and rodeo spot on Wednesdays and Fridays. The western vibe is fitting since Rocky is the regional hub of the cattle industry.
Program Details
Program:
CQU Global Inbound Study Abroad
Provider:
Central Queensland University (CQUniversity)
Starting Price:
$5,800.00 USD
Find adventure in Queensland
While it's hard to pick just one, the truth is that all of these options are excellent choices for studying abroad in Queensland. Each place provides a strong academic program, a chance to discover the wonders of Australia, and an incredible opportunity to grow as a person.
Want to get started on this adventure? Check out our guide to studying abroad in Queensland.