Study Abroad
Top Universities in Australia for International Students
There are only 42 universities in all of Australia; we've narrowed down the best universities picks based on academic reputation, Go Overseas reviews, and location.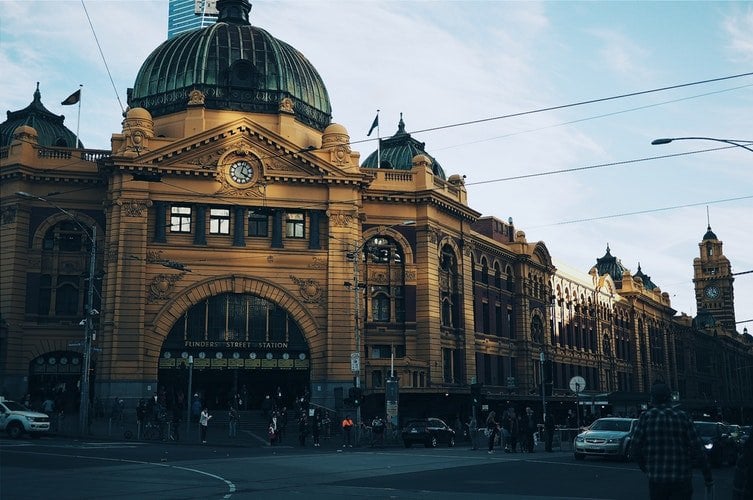 The Land Down Under. There really isn't much else left to say. You know you want to go, and you absolutely should. The only real questions - as with all study abroad ventures - are what do you want to achieve academically, and what parts of the country do you want to see? Whether you're interested in studying in Australia by directly enrolling in a university or rocking a study abroad program, there are tons of opportunities to learn and travel in a country who's motto is "Beautiful one day. Perfect the next."
There are only 42 universities in all of Australia; we've narrowed down the best universities picks based on academic reputation, Go Overseas reviews, and location.
Best academic reputation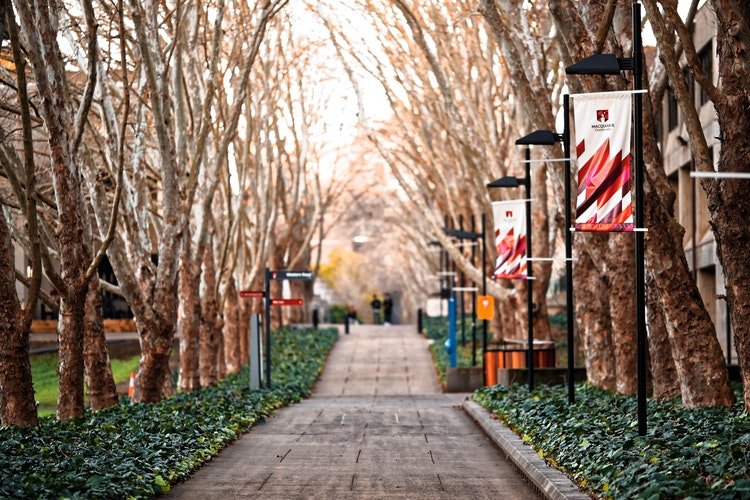 Each year, the U.S. News and World Report ranks the top 400 universities in the world. If academic reputation is of importance during your search, check out the top four universities in Australia.
Australian National University in Canberra, #24
ANU is an outstanding research university is located in Australia's (tiny) capital city. The city boasts an array of excellent museums and institutes to check out. With blisteringly dry heat in the summer and arctic temperatures in the winter, you'll enjoy this city if you're looking for friendly people in a country or rural environment.
University of Melbourne, #36
University of Melbourne is located in Australia's cultural capital, which is known for its nightlife and has an abundance of activities to offer every study abroad student.
With an array of eateries featuring delicious foods, countless professional sports teams playing every weekend, and quirky boutique shopping, you'll certainly be able to find something you love. Be sure to take a road trip to the Twelve Apostles, and while you're on the Great Ocean Road, check out the surf breaks at Jan-Juc and Torquay (birthplaces of surf-brands Quiksilver and Rip Curl), and of course the legendary Bells Beach, which is just around the corner. Globalinks Learning Abroad has an excellent study abroad program here.
University of Sydney, #39
University of Sydney's setting is known for Australian icons such as the Opera House, the Harbour Bridge, and Bondi Beach - it's the place to be if you want to get your tourist on without even breaking a sweat. Sydney University itself is located just a short walk to the CBD (Central Business District, or downtown), and is nestled in a funky area called Newtown, where hipsters, intellectuals, blue collar workers, and high powered executives all live and party in harmony.
University of Queensland in Brisbane, #46
Nestled along the banks of the Brisbane River, University of Queenland's beautiful grounds are just a stone's-throw away from downtown Brisbane, and a short train ride away from the beautiful sandy beaches of the Gold Coast. With a heavy international-student population, the city's demographic makes for an eclectic mix set in a sub-tropical climate. Check out programs like Globalinks or TEAN if you'd like to study here.
Best Go Overseas reviews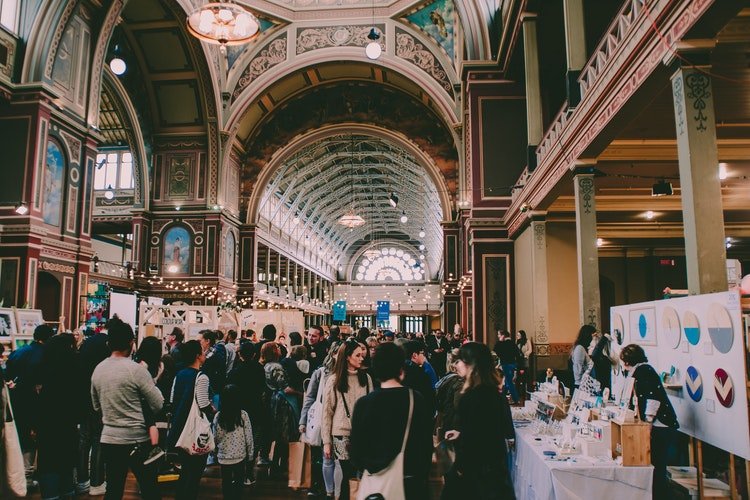 These are the top universities as ranked by participants and previous students on the Go Overseas website. Whether due to the atmosphere, student life, or free-time activities, these universities have been constantly ranked above their competitors.
The University of New South Wales in Sydney
UNSW is a world-renowned university located in the heart of Sydney. Given it's proximity to Australia's most money-forward city, this is a great option for students considering interning while studying abroad. In your free time, take advantage of the cultural excursions which allow you to see Sydney like a true local.
"I entered the University of New South Wales Study Abroad program on the recommendation of a friend, but otherwise knew little about the university or Australian culture in general. Almost immediately upon my arrival, I felt properly assimilated into my new surroundings; this is of course a testament to the incredible work of the UNSW study abroad staff."
Globalinks at the University of Newcastle
Located just north of Sydney, Newcastle is a small city where you'll meet authentically Aussie folks and get a real sense for what Australia is truly all about. Hands on experience is the name of the game at University of Newcastle, with over 350 acres of land to get to work on, and a peaceful environment to study in, as well.
The School for Field Studies in Yangaburra
If you're interested in a unique experience while pursuing your interest in tropical rain-forests, then this is the spot for you. Ecosystem dynamics, climate change studies, and restoration and management strategies are all on the curriculum at The School for Field Studies, and they're all set in your rainforest classroom just around the corner from the city of Cairns.
The University of Canberra in Canberra
If you're interested in an Aussie study abroad semester a little off the beaten path (but not as far-flung as Perth or Hobart!), then The University of Canberra is for you. Whether you're playing peek-a-boo with the campus resident kangaroos, taking an amazing class, or pigging out on vegemite, this program is for you. The other plus? UC's academic calendar lines up more seamlessly with the US's, meaning you can study abroad and have that summer job or internship you want without compromise.
CIS Abroad at Bond University
Located in one of the most sought-after locations in the world, Bond University is a top-tier private school that offers accelerated degrees. The party almost literally never stops on the Coast with some of the best nightlife Australia has to offer, and if you already surf (or even if you want to learn), the Gold Coast boasts world-class breaks, as well. Get ready to hit the books, though, as accelerated degrees mean accelerated studying in order to keep up.
"The campus at Bond University was breathtaking. I technically studied abroad in paradise. When I wasn't traveling or studying, I would go to the pool on campus or take the bus to the mall, beaches, and clubs."
Best location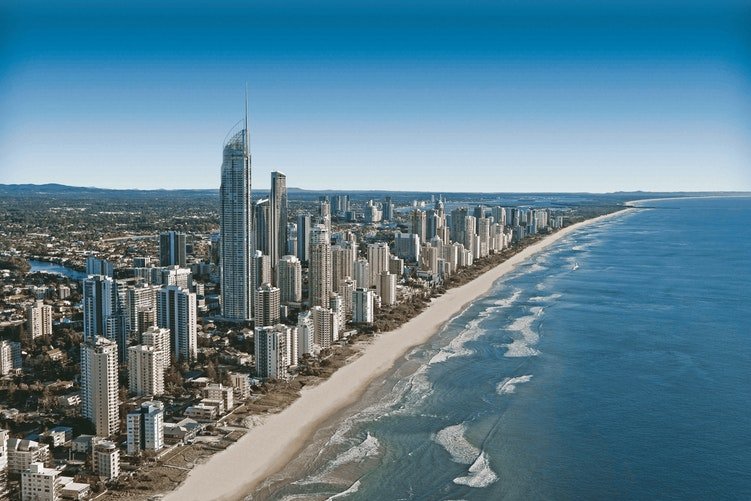 No matter where you are, you'll be on the same continent as some of the world's greatest natural wonders. Take advantage of your university's location by visiting nearby icons, and consider taking trips to visit other attractions, as well. Here are some locations aside from the major cities that you might consider looking into either studying in, or perhaps just visiting.
International College of Management Sydney
ICMS is located in one of Sydney's most beautiful locations, simultaneously overlooking both Manly Beach and Sydney Harbour. If you can manage to succeed in your classes without getting lost in surf-filled reveries, you'll leave ICMS with world-class management and international business skills, transferable to any multinational corporation. For students looking to work longterm in Australia someday, this university is a great launchpad for networking.
Charles Darwin University in Alice Springs
Charles Darwin University is in Alice Springs, right next to Uluru (also known as Ayers Rock), one of the world's largest sandstone rock formations, and one of the most recognizable landmarks in Australia. Along with tours of the rock itself, it's also an amazing opportunity to check out some of the most remote parts of the red desert interior of the country.
University of Tasmania
The University of Tasmania is located in Hobart, near the Airwalk and the Southwest National Park on the island of Tasmania off of Australia's southeast coast. If marine biology or ecosystem studies are your thing, then this location is for you. Some of the friendliest and most welcoming people in the world can be found on the small island, as well as lush and verdant forests covering rolling mountains and hills.
James Cook University in Cairns
Study here and you'll be right by the Great Barrier Reef! As with Tasmania, if marine and terrestrial ecosystems are what you're passionate about, or if you're simply a SCUBA nut, then look no further than James Cook University. Cairns is of course only one of the many cities that stretch up 99% of the state of Queensland's coastline, so feel free to search for other programs in other cities, as well.
The University of Western Australia
The University of Western Australia is in Perth, which is sometimes called the most isolated city in the world, and for good reason; it's geographically closer to Jakarta, Indonesia, than it is to Sydney. With that said, it's also one of the most beautiful cities in the country, with great surf and a beautiful CBD, as well as an island just off the coast that was practically built for water sports, weekend parties, and lounging in the Australian sun.
Bonus round! Best foods to fuel your studies in Australia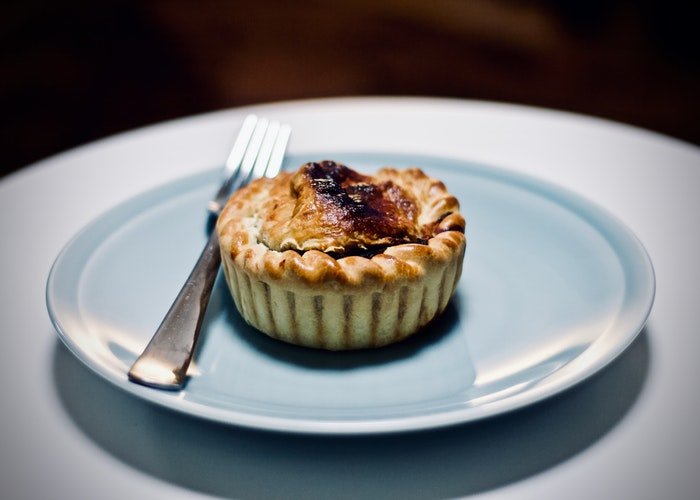 Take this list of must-try foods along with you. How many can you check off during your study abroad trip Down Under? Note: the best way to travel is through your stomach.
Kangaroo: Little-known fact: Kangaroo has the highest quantity and best quality protein found in any red meat in the world. It's also cheap, available in the supermarket meat section, and pretty tasty, too!
Meat pies: A truly Australian food, meat pies come in a range of flavors, and, when combined with chocolate milk, there's arguably no better post-surfing meal. Pro-tip: If you find yourself in Sydney, check out Harry's Cafe de Wheels, a local specialty and quite possibly the world's best pies.
Anzac biscuits: Delicious oat cookies that are a national favorite - give them a try and you'll see why.
Vegemite: Possibly the most misunderstood of all Australian foods, this delicious and healthy food is best enjoyed lightly spread on a piece of buttered toast. If you want to take it even further, grill a piece of cheese on it for an even more authentic Aussie breakfast (or brekky, as it's known locally).
Tim-Tams: These are epic chocolate biscuits. Another pro-tip: If you enjoy your coffee, nibble a little bit off either end of the rectangular treat, dip one end in your coffee, and then use it as a straw to suck the coffee through. Then, before it melts in your hands, pop the whole thing in your mouth and experience the mind-blowing explosion of chocolate and coffee deliciousness as it melts.
Lamington: A chocolate covered sponge cake sprinkled with shaved coconut, these things were at every single birthday party for every single Australian from ages 1-8, and delectable gourmet versions are often found in cafes around the country.
Australia is the sun drenched land of great people, sandy beaches, delicious food, world class universities, and people who really know how to relax and party. No matter where you go, you're sure to have the time of your life, just remember sunglasses (sunnies) and sunscreen, and an appetite for adventure. Surfs up!