Study Abroad
The 10 Best Programs to Study Business Abroad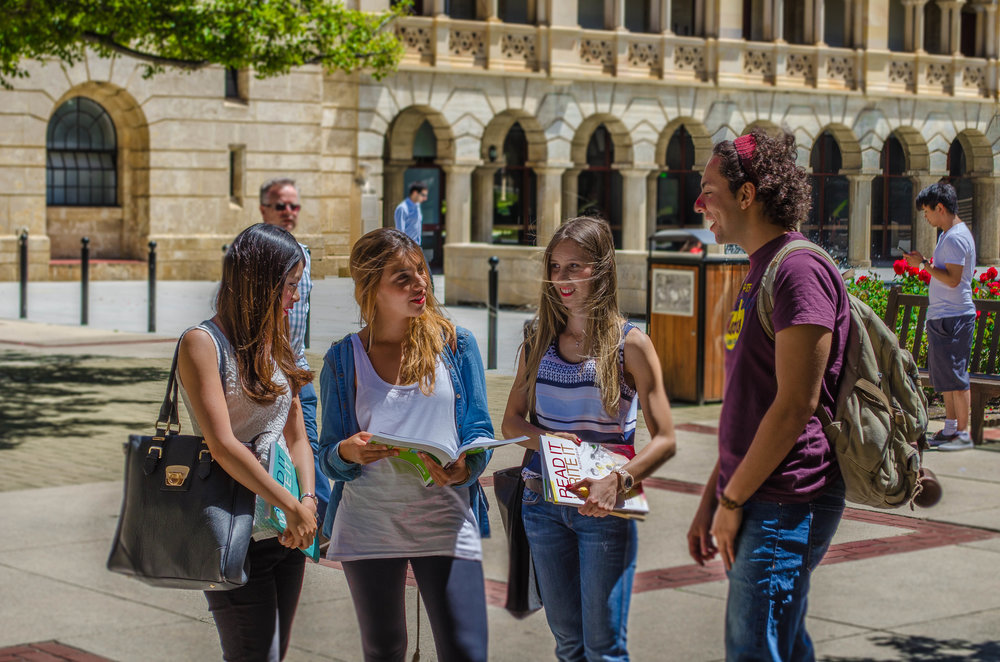 As a business major, you've probably already realized that there are many ways you can explore a career in business beyond traditional internships and business classes. You've also likely started to consider how you can best use your degree after you graduate, and the possibilities of combining your passions with realistic ways to make money.
We've been there. Many business students are in the same boat as you and just as many have been able to find clarity through business study abroad programs. Not only do study abroad programs help you explore different possibilities without sacrificing time (and college credits), they also offer opportunities to learn new ways to use your business savvy in a unique, fulfilling career.
Related: How to Study Abroad as a Business Major
At Go Overseas, we have plethora of study abroad options to choose from -- but we realize too many choices can become overwhelming! That is why we've sifted through all of our business study abroad programs to find the best ones that will offer you reliable support, quality programming, and memorable experiences.
Here are the top ten best business study abroad programs that made our list:
For more detail on each of these leading programs, click their respective links above. Read on to learn why we think they're the best.
How Did We Pick These Programs?
In choosing the best business study abroad programs, we took into account two main factors: the review scores of each program, and the number of reviews that program had received.
For all study abroad programs on Go Overseas, we ask reviewers to rate six variables: (1) Academics, (2) Support, (3) Fun, (4) Housing, (5) Safety, and (6) Overall. We average these scores, compare them to other medical volunteer programs, and take into account the total number of reviews each program has received. In total, we compared over 400 reviews to determine which programs should be included on this list.
From there, our goal is to choose those programs which are truly the best: they have more and better reviews than the average for similar programs, and are verified by enough reviews for us to feel confident giving our stamp of approval.
#1 - European Study Abroad Center: Study Abroad in Prague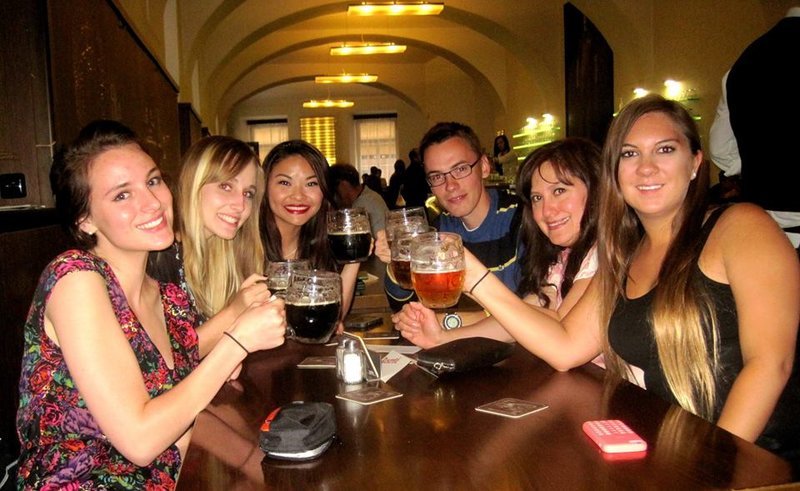 Head to Czech Republic this summer and explore the country's largest city while studying business at the University of Economics in Prague. This quaint, yet urban destination is speckled with charming streets and squares and is an ideal choice for students who want to be surrounded by historical architecture, Bohemian art, and some of the world's best beer.
The program's unwavering support and reliable assistance explain why it receives a support score of 10/10, and a 98% overall rating from program alumni. From the staff to housing support and academic counsel, when you sign up for a study abroad program with the European Study Abroad Center, you know you won't be left to fend for yourself.
Here are some highlights from their Prague business study abroad program reviews:
"The program directors are genuinely helpful at every turn and go way out of their way to assist any problems that might arise. There was a lot of support and communication is still ongoing even after completing the summer." -- Philip
"I enjoyed getting to know ESAC staff. They truly cared about my experience and making sure everyone had the necessary tools they needed to succeed and have a fun and safe time in Europe." -- Claire
"Some of the pros that come along to studying with ESAC is that they are always there when you need them, and [are] amazing at helping the students with academic concerns as well as housing." -- Lama
Here's a snapshot of the European Study Abroad Center's review performance:

#2 - The Beijing Center: Semester or Full Year Abroad in Beijing China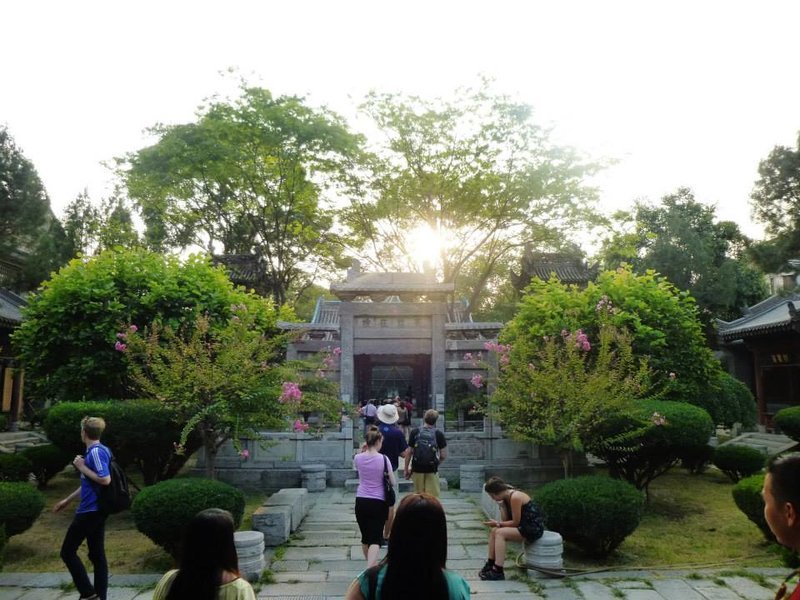 If you are really serious about expanding your resume and delving into the business core of the world, China should be on your study abroad list. The Beijing Center's study abroad program links with Loyola University Chicago to provide accredited courses led by the country's leading professors in its capital, Beijing.
Whether a school semester or full year, this program offers the opportunity to have Mandarin tutoring sessions, lifestyle immersion, and for-credit internship opportunities.
Why study abroad with The Beijing Center? Based on raving reviews from alumni, it is a well-rounded program that offers top-notch support, high-quality academic programs, excellent housing, and a fun yet safe environment. It is no surprise it has a 100% alumni rating on Go Overseas.
Read these reviews from alumni, themselves:
" Great program that truly immerses you into the Chinese lifestyle and culture. I went with no language experience and was able to learn so much and even travel by myself through the country." -- Jarek
"[The Beijing Center] staff really go out of their way to make the massive and mysterious country of China seem accessible." -- Jason
"China itself is one of the best places to study abroad because of the culture, history and impact on the world currently and in the future: all of which is exemplified by the TBC program." -- Kelsey
Here's a snapshot of The Beijing Center's review performance:

#3 - The University of Western Australia: Study Abroad in Perth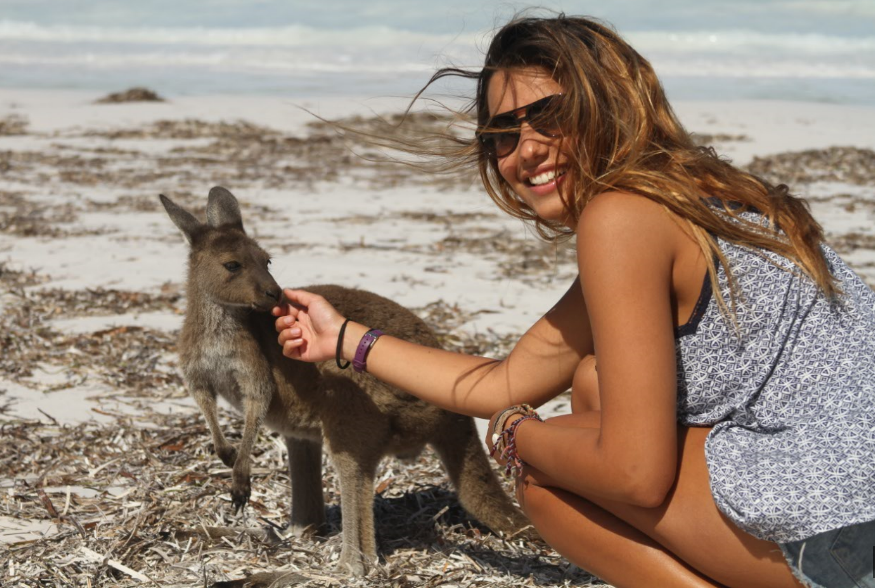 Studying abroad is scary, especially when you aren't sure about safety or whether you'll like your accommodations. That is why it is important to take time to review programs that meet and exceed your needs and expectations.
If you want to take a big leap across the globe and venture down under to study business, you should do it! The University of Western Australia makes our list of business study abroad opportunities because their Perth study abroad program received top reviews -- especially pertaining to housing and safety.
Besides making the list of the world's top 100 countries (#93), their international office team provides loads of support to help you adjust to cultural barriers, homesickness, and your new (temporary) home. Read how much these Perth alumni loved UWA's program support, rating both housing and safety nearly perfect scores:
"At first I was pretty scared to live overseas, but I received all the support from UWA´s international office team. Their support really made life so much eas[ier] for me, especially during the first months when I was struggling with the language and cultural barriers." -- Patrícia
"UWA has an impressive support system for their international students and I can guarantee you there will not be any problems they would not be able to help you out with: renting a house, talking about 'homesickness' issues, improving your writing skills on an assignment, basically anything." -- Ludmylla
Here's a snapshot of UWA's review performance:

#4 - Sol Education Abroad: Study Abroad in Oaxaca, Mexico
Anyone who visits Oaxaca, Mexico returns home gushing about its wonderful people, rich culture, and enthralling charm. So when you hear there's a high-rated study abroad program that offers business studies, you should jump on it!
This overseas program by Sol Education Abroad promotes an autonomous program that allows the student to take control of their schedule, housing, and classes without losing quality and support from the organization.
We picked Sol's study abroad program because of its unique out-of-class activities (like excursions to indigenous villages and ruins, cooking classes, and art workshops) and glowing reviews in support, safety, and housing. With a 98% rating, these excerpts clearly show why this program is a Go Overseas alumni favorite:
"I have studied abroad seven times during my undergraduate studies and this was the most well-organized and supportive trip in which I have ever taken part. I have so much gratitude for our incredible directors and professors." -- Loandria
"Sol also lets you basically design your own program. You choose your classes, housing situation (if you want apartment, dorm, or host family), and activities. Sol really sets you up to experience the cultural in a way that works for you yet also brings you to a higher level of confidence and independence." -- Sadie
Here's a snapshot of Sol's review performance:
#5 - International Studies Abroad (ISA): Study Abroad in Barcelona, Spain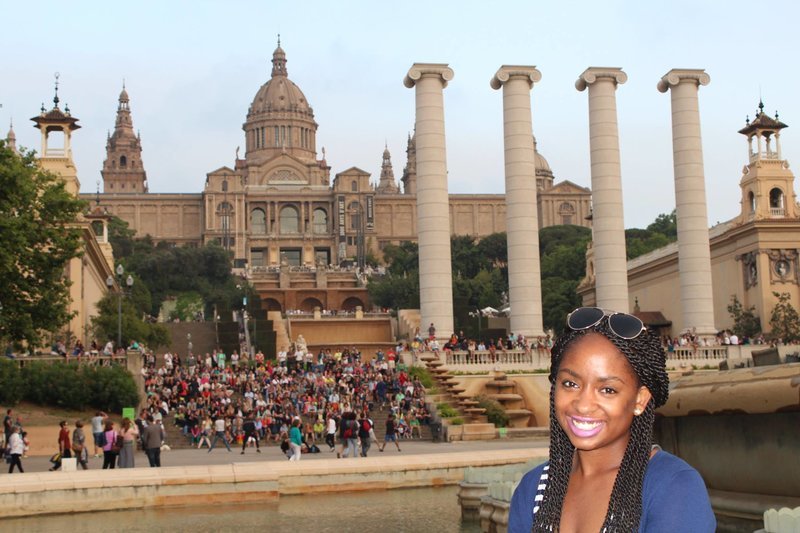 If you want to study business overseas and pair it with niche concentrations like international business, Latin American studies, or accounting, select a study abroad program that offers an option to choose from different universities in a bucket list city.
Instead of assigning you to a particular school for instance, ISA's Study Abroad program in Barcelona lets you choose between four universities as you see fit. This allows you to maximize their services and fun activities in a supportive, academic environment you chose to join.
Does having a choice really make that much of a difference for students? Read these reviews from program alumni who found that, regardless of the university they chose, they had a great time exploring beyond their comfort zone at a pace that worked for them.
With a fun rating of 10/10 from Go Overseas alumni, how can it not make our top ten list?
"ISA was extremely accommodating every step of the way. Their staff was always there for each student and ready to help in any situation. ISA made me feel safe and like I would be taken care of no matter what." -- Savanna
"My study abroad experience in Barcelona through ISA changed my life entirely. When I was searching places to study abroad, I was trying to find a place that push my boundaries as well as having some elements that made me feel comfortable." -- Kelsey
Here's a snapshot of ISA's review performance:

#6 - API: Study Abroad Program at Universidad de Salamanca
If your desire to study abroad is complemented by a penchant for historical landmarks, a study abroad program at Spain's oldest university, Universidad de Salamanca (est. 1218) is a no-brainer. With a 96% review rating, you'll see why student's love API's Study Abroad Program in Salamanca.
Besides the program itself receiving top scores for its student residencies and homestays (9.8/10), admin support (9.8/10), and safe environment (9.7/10), API promotes cultural immersion and helps you explore Spain beyond the classroom.
Join the program for the full academic year or by semester, year-round and you'll be supplied with sufficient orientation material, peer networking opportunities, and re-entry services for one of the smoothest study abroad transitions you can find. Read just how much our Go Overseas alumni loved this program, below:
""I had a really great abroad experience with API. They helped us to travel all over Spain and made sure we knew where we were when we traveled to ensure our safety and location at all times." -- Christina
"API made the trip amazing with their continuous support and the excursions. When I began the journey I was terrified to be going alone, but they were with me every step of the way." -- Bridget
"The directors and counselors we had contact with were so welcoming and understanding and always available for anything we needed. This was definitely the plus of the program." -- Laura
Here's a snapshot of API's review performance:

#7 - SAI Programs: Study Abroad in Rome at John Cabot University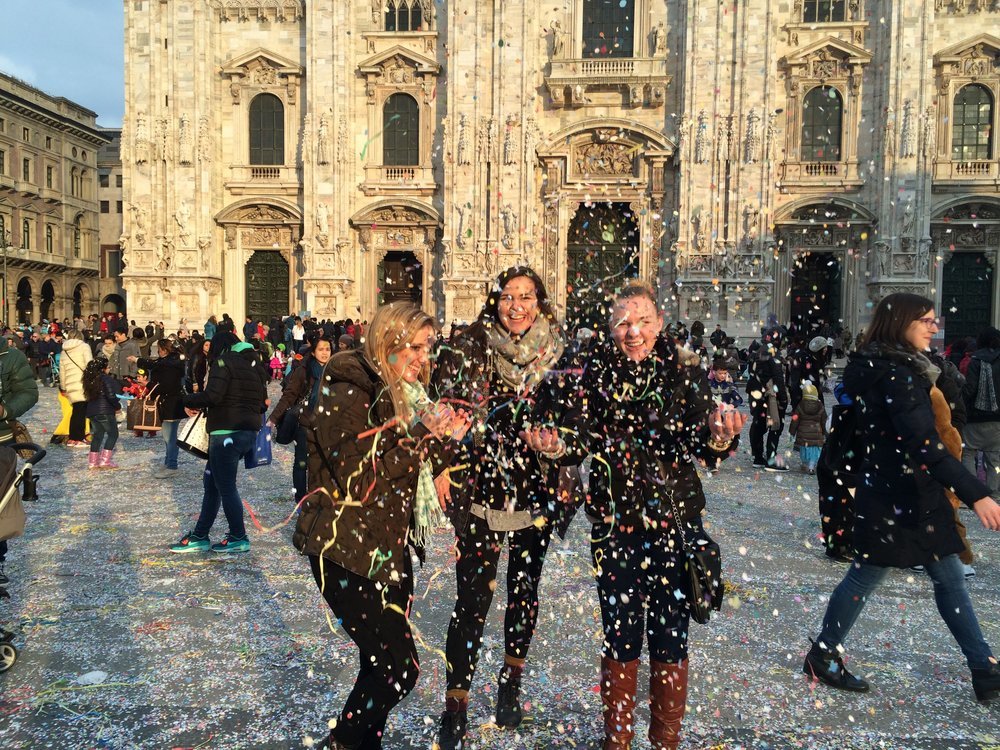 Time and time again you'll find that what most study abroad students and alumni want most in a study abroad program is reliable support before, during, and after their experience. This is why, when recommending the best business study abroad programs, we make sure to closely evaluate reviews and scores that map out how well a program supports its students.
SAI's Study Abroad in Rome program makes our top list because of its positive alumni feedback and high support and housing score (9.4 and 9.5, respectively) based on 42 reviews. This popular program offers students the chance to study for a semester at John Cabot University in Rome -- walking distance from some of the best Roman sites.
Read these excerpts from three of our favorite alumni reviews to learn about the benefits of taking a study abroad trip with SAI:
"SAI was extremely helpful with everything from figuring out where classes/monuments were to being a bit of a mentor to talk with about anything on your mind." -- Jonathan
"A good way to describe the SAI/student relationship is like a big brother or sister type of relationship. They help you with not only the documentation but making sure you are transitioning well into your new environment." -- Sydney
"SAI provided me with the perfect balance of support and safety, and independence. I learned a lot about traveling and interactions abroad, and felt deeply immersed in the Roman culture." -- Christina
Here's a snapshot of SAI's review performance:

There's no doubt that a time in Rome would be a blast, but according to reviews, fun doesn't come at the cost of safety and administrative support. Kudos to SAI for retaining a high program rating of 97% even with a large pool of reviewers.
#8 - AIFS Study Abroad in Florence: Semester or Academic Year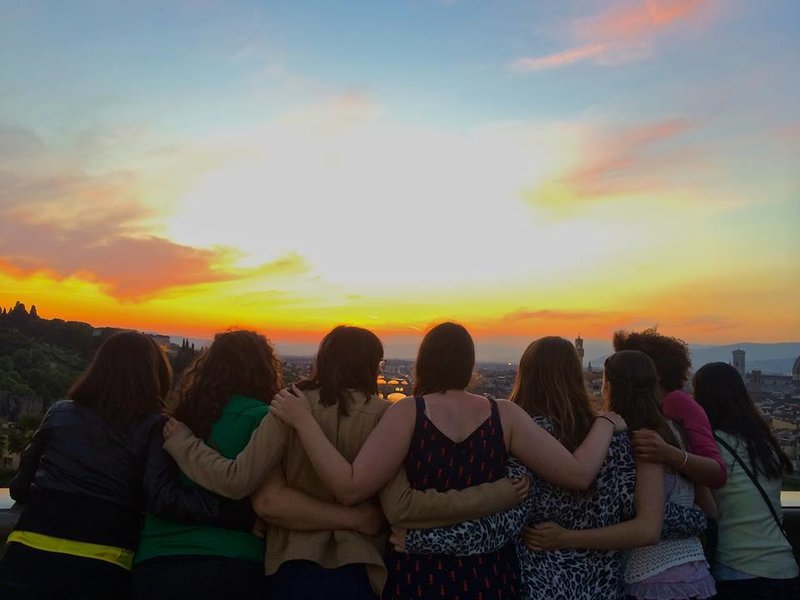 If a bustling city like Rome isn't what you envision for your study abroad experience, go north to Florence and savor the artistic flair and culture flowing around every corner. Your business courses would be complemented with Tuscan wine tasting and Italian cooking classes, day trips to neighboring locales, and an all-around good time.
Between a super supportive staff and some of the best immersive activities you can find in Florence, it is obvious why students looking for a cultural experience that will fulfill a semester of business credits would flock to sign up for this study abroad program.
Don't just take our word for it: 36 alumni collectively praised AIFS' study abroad program in Florence with a 98% rating. Read some of our favorites below:
"AIFS also had an incredible and friendly staff to help you out if you need them, and planned many social events... I'm telling you, AIFS did an incredible job of making sure we had every opportunity to fully engage in the Italian culture and I couldn't have asked for anything better." -- Haley
"Coming back from Florence I was a new person... I saw the importance of being a global citizen. I knew after that I needed to help student understand the world around them and the importance of being a global citizen." -- Chris
" The greatest thing about the program was the staff. They helped make an easy transition for the students into a new country. They were also incredibly friendly and supportive. This program gave me the freedom to feel independent, but still go to the staff if I had any questions or concerns." -- Gabriella
Here's a snapshot of AIFS' review performance:
#9 - CIEE: International Business + Culture in Seville, Spain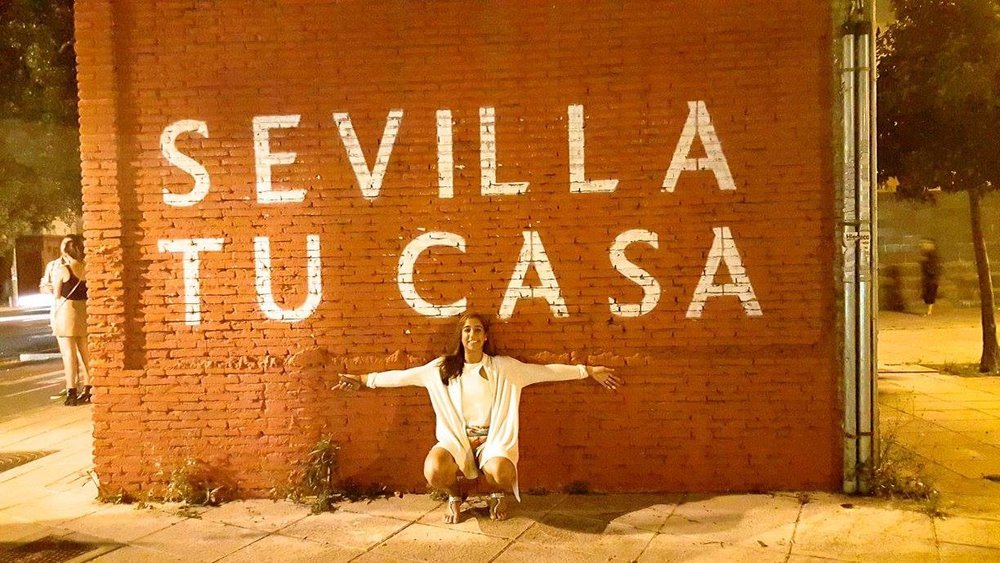 Some study abroad programs are more academic-focused than others, understandably so. While many programs may prioritize cultural immersion and activities, others strongly zero in on preparing study abroad students to excel in the subject of their choice.
If you are looking for a study abroad business program that quite literally gets down to business, you have to check out CIEE's international business program in Seville, Spain. You'll hone your business language skills (in Spanish), explore a host of electives to supplement your curriculum, and visit Spanish business organizations for a hands-on experience. The program is available for a full school year or semester, in the fall or spring. There is a GPA requirement too, so lots of incentive to stay focused.
Out of 12 reviews and a 96% rating, here is what some of our alumni have to say about the program:
"I chose CIEE because my courses transfer directly to my university as business school requirements and because everyone who has gone on the CIEE program before me absolutely loved their experience." -- Ana
"Unlike other study abroad programs, this program gave each student an integrative cultural experience where I was able to become a member of a family, while actively taking part in the Andalusia culture." -- Nicholas
Here's a snapshot of CIEE's review performance:

If this program sounds like it was meant for you but Spain wasn't on your list, CIEE's open campus in Rome also scores well, with a 99% rating.
#10 - IES Abroad Milan: Business Studies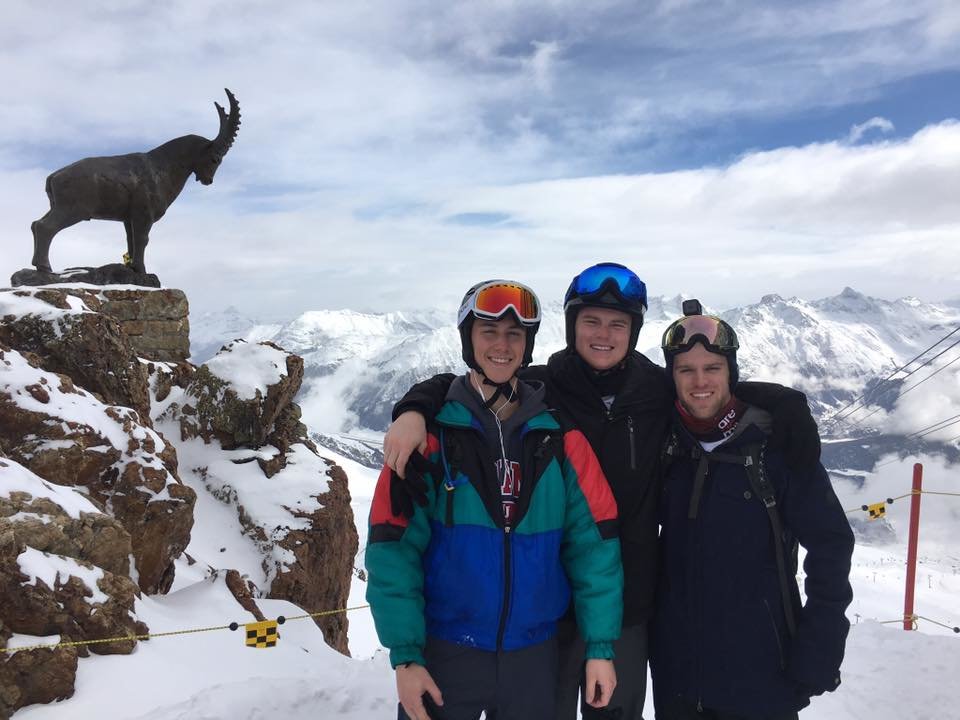 Another specialized program you should consider when comparing the best study abroad programs for business, is a university that offers top business school courses. That's why we (and 25 alumni reviewers) love IES Abroad's Milan program and its classes at Bocconi University.
Despite the courses being taught in English, you still get access to learning from leading Italian experts and guest lecturers. You can also still choose from house or homestay accommodations and take required Italian language classes, but the primary focus is to get you in front of field study opportunities and lecture series that will help bring you to the top of your class.
Read what program alumni had to say about the program:
"I took interesting classes with phenomenal professors, lived in one of the nicest neighborhoods and apartments in Milan, and had the time of my life." -- Aria
"The staff at IES in Milan cares so deeply about their students and the cultural experiences we have during our time spent in Italy. ... The teachers want to see you succeed and they respect that students are also traveling on weekends." -- Sara
Here's a snapshot of IES' review performance:

If you are itching for a crepe in between classes instead of gelato (we won't judge), IES has a similar study abroad program in Paris, focused on business and international affairs.
We've narrowed it down to ten -- now it is your turn to choose!
Where will you go to study business abroad? We've selected the top ten programs based on the Go Overseas community's real experiences, so you can be sure that they've been double checked and honestly evaluated.