Internships Abroad
10 Paid Internships Abroad in Summer 2021
If you want to spend your summer abroad beefing up your resume and getting paid to do it, these 10 international internships are just the ticket. Spend summer 2021 interning, traveling, and earning a little cash overseas!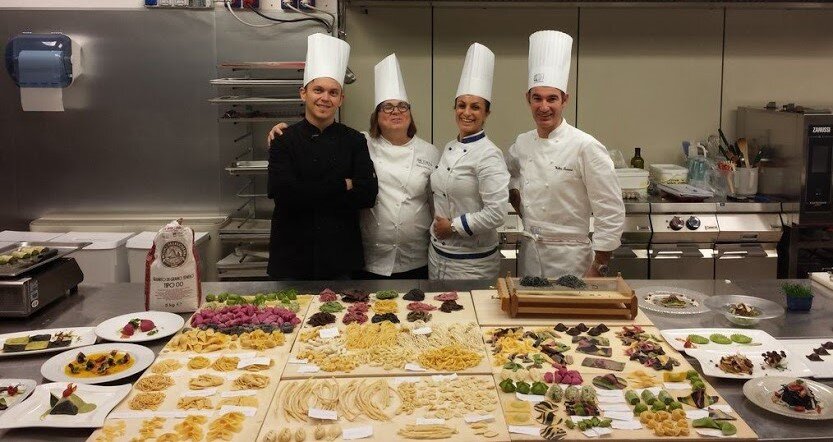 International internships are one of the best ways to gain skills in the field of your choice, and international placements make it easy for you to gather experience from the best in the world. In addition to the work experience, going overseas is a great way to learn other valuable skills that come from stepping outside your comfort zone and home culture.
If you're interested in combining travel with leveling up your resume this summer, here is a list of exciting paid internships abroad. These programs are running despite continued worldwide Covid restrictions but circumstances could change at any moment. Prospective participants are encouraged to stay informed about country entry requirements for their destination of choice.
Go down under this summer and you'll find training tailored to your skills and academic background. Learn from experts at resorts in one of the best places in the world for the hospitality and food production industry. Australian Internships offers a variety of support for their interns including ongoing monitoring, mock interviews, visa sponsorship, and resume and cover letter preparation.
While Australian Internships provides several opportunities, be aware that only the hospitality program offers a paid placement. This program is open to anyone between the ages of 18 to 30 and pays a guaranteed minimum wage of $18.93 AUD per hour.
Program Details
Program:
Paid Hospitality Internship in Australia
Provider:
Australian Internships
Starting Price:
$4,500.00 USD
Culinary or hospitality students and recent graduates can spend their summer in busy restaurants, hotels, and castles around beautiful France. Internships consist of 35-40 hours of work a week and will teach you the ins and outs of the French food and hospitality scenes.
Prospective interns must speak either fluent English or basic to intermediate French. Prior work experience in hotels or restaurants is a must. Accommodation and meals are provided, so your stipend, which starts at 554€ a month, will go far!
Program Details
Program:
Gastronomie France - Culinary Arts Internship Program
Provider:
Gastronomie France
Although Capital Placement's in-person internships are currently on hold due to Covid, they are offering the same paid opportunities remotely in summer 2021. Positions can be taken on part-time or full-time depending on the needs of the student. While both choices run between six weeks to six months, the part-time roles are between 5-20 hours a week while full-time interns will work 40 hours.
Over 85% of positions are paid and opportunities in more than 1,500 companies in London and Singapore will have interns taking on projects in fields like journalism, engineering, and public relations. Compensation for internships ranges from between £100 to a £650 a month.
Participants in the remote internship program will receive a £500 scholarship for future in-person internships when travel resumes.
Program Details
Program:
Paid Remote Internships with Capital Placement
Provider:
Capital Placement
Starting Price:
$750.00 USD
Building your resume, Students
Good for
If you're looking to take your summer internship outdoors, look no further than the boats of Medulin Excursions. This tourism company is looking for serious and motivated workers to join its team of promoters and contribute to its multicultural work environment. No previous experience with marketing, sales, or tourism is needed, but enthusiasm for helping people is vital. Knowledge of English and German is needed and other languages are a plus.
Situated in beautiful Croatia, this company stands by its commitment to build bridges between the local community and young people. Interns are paid by commission and eligible European students are encouraged to ask for the company's help if applying for an Erasmus Mobility scholarship.
Program Details
Program:
Internship under the Croatian Sun with Medulin Excursions
Provider:
Medulin Excursion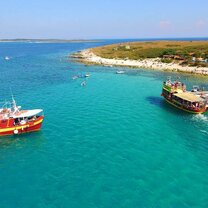 Step outside of your comfort zone with one of Traveling Internship Pro's customized internships in a prestigious Vietnamese company. In addition to improving your business skills and gaining valuable international professional experience, you'll have the chance to travel and enjoy the views and delicious cuisine. Placements are available in 20 fields including law, design, human resources, and healthcare.
Traveling Internship Pro works hard to provide personalized experiences, helping with placements, visa sponsorship, and housing. The program will also connect you with a local Vietnamese student who will be your "buddy" during your in-country time and help answer any questions you might have. Internships can be either part-time or full-time for under six months or up to a year.
Program Details
Program:
Internships and Jobs in Vietnam
Provider:
Traveling Internship Pro
Starting Price:
$299.00 USD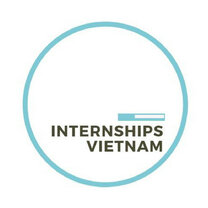 Spain is an amazing tourist destination, but what if you could live and work there for the summer? PIC Management offers paid internships in top hotels across Spain in exciting places like Barcelona, Madrid, and the Canary Islands. Interns can take on roles in customer care, food and beverage service, hotel management, or public relations and will receive a monthly stipend. Gain professional experience and language skills in an unbeatable part of the world!
Program Details
Program:
Paid Internships in Luxury Hotels Throughout Spain
Starting Price:
$455.00 USD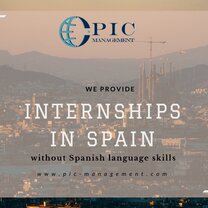 Students looking to become certified camp counselors can do so in Germany with International Camps Network. Their 6-month internship trains competent camp leaders and provides opportunities to earn a diploma in outdoor education as well as a high ropes course certificate. Interns start training before the camp season and earn first aid and CPR certifications.
The program runs from mid-March to mid-September. Interns receive full room and board for the duration of the program and can transition into 20-week camp positions which pay a weekly stipend.
Program Details
Program:
Internship & Outdoor Education Diploma in Germany
Provider:
International Camps Network
Starting Price:
$600.00 USD
Adventure travelers, Students, Solo Travelers
Good for
Inspire your passion for education by teaching across Vietnam. After a thoughtful orientation in the historic and bustling city of Hanoi, you'll be placed in a local school teaching students from four to eighteen years old. During your summer placement, you'll earn your TEFL course certification, making it easy to transfer the skills you learn in Vietnam to your next classroom.
Interns enjoy robust in-country support, assistance with visa applications, and suggestions of things to do from a local activities coordinator. Applicants must have at least a bachelor's degree and be a citizen of the U.S., U.K., Canada, Australia, New Zealand, Ireland, or South Africa. During the 5 month internship, interns will receive $800, and accommodation is provided.
Program Details
Program:
Paid Vietnam TEFL Internship
Starting Price:
$1,599.00 USD
Sharpen your culinary skills and experience Spanish culture at Instituto Hemingway while getting paid! As you study authentic Spanish cuisine, you'll gain just as much practical experience learning how to make a wide variety of dishes from soups to desserts. To prepare for your international internship, you'll take Spanish language classes to ensure you can get the most out of your placement and feel comfortable working in a professional cooking environment.
However, if you are already bilingual, you will take cultural classes and begin learning about the cooking traditions you'll encounter in Spain. The program considers requests for specific placements but asks interns to be flexible and open to its recommendations for internships at top restaurants or hotels that might be an even better match for their skills.
Accommodation is included in the program fee and interns will receive a monthly stipend of 200€ for 30 hours of work a week.
Want to spend the summer interning in some of the best hotels in the Alps and southern France? With the Center for International Career Development, you can! Interns begin their experience with 2-4 weeks of language and cultural immersion in Montpellier before moving onto their paid placement. Internship positions are available in the kitchens, restaurants, or reception areas of 3- to 5-star hotels.
Internship length ranges from eight to 26 weeks and positions pay 615€ a month. Hotel placement sites provide two meals a day and lodging in a shared staff apartment or hotel room. Participants should be students or recent graduates in hospitality or the culinary arts. For stays longer than 90 days, interns must be citizens of the U.S. or E.U.
Program Details
Program:
Paid Culinary & Hospitality Internship Programs in France
Provider:
Center for International Career Development
Starting Price:
$3,485.00 USD
Get Experience, Get Paid!
Paid internships give you the opportunity for a hands-on experience that can't be found in a classroom. Through international internships, you'll have the chance to see your field with a global perspective, learn from experts, and enjoy new countries and cultures. Put your summer to work this year and gain skills that will stay with you no matter where you go.