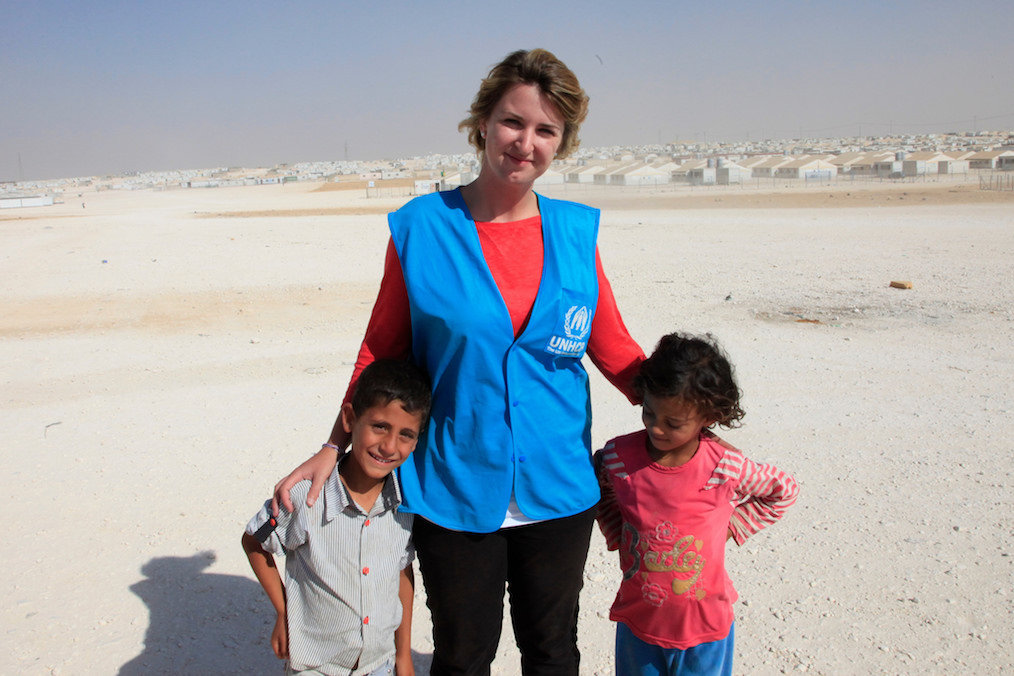 I'll never forget being 19 and watching Burmese refugees step off the plane at Raleigh-Durham airport, setting foot in the United States for the first time after years spent in refugee camps in Thailand. At the time, I was a university student running a local human rights organization dedicated to helping this displaced population settle in North Carolina.
Our work was probably not what you'd expect when you think about volunteering with refugees. We'd do simple but important things like taking families to IKEA and help them pick out some items to furnish their new home. We'd ride the buses with them and help them figure out how to get around. We'd teach English to their kids and be an open sounding board for all kinds of questions as they adapted to a very different kind of life.
In my experience, most of our work was actually done at home in the U.S., but we also later traveled to Thailand to visit the actual refugee camps and identified many opportunities to work on the ground there, as well.
Whether you're looking to travel abroad or volunteer at home in the US or Europe, there's a wide variety of work that can be done to assist a very deserving population of people in our world today.
Volunteer Opportunities with Refugees
According to the UN High Commissioner on Refugees, there are more than 65 million forcibly-displaced persons in the world right now. That's higher than the population of most nations! Although the Syrian refugee crisis has been prominent in the mainstream media recently, there are people fleeing from other countries like Burma, Burundi, Tibet, Afghanistan, Turkey, North Korea, and Somalia.
Driven out by war or political or religious persecution, refugees form a sizable population of people in need, meaning there's much work to be done for those willing to step up and volunteer. Volunteers can be critical aids in helping refugees integrate into a new culture or improving the quality of life in refugee camps themselves.
The kind of work you could become involved in is diverse and could include jobs like teaching English, counseling, helping individuals and families find education and job opportunities, providing child care or basic support services for families, helping provide medical care, and even potentially collecting and distributing food or supplies in camps themselves. These tasks can be tackled at home or abroad, but since our work is on overseas opportunities, we'll focus on how you can get involved working with refugees abroad.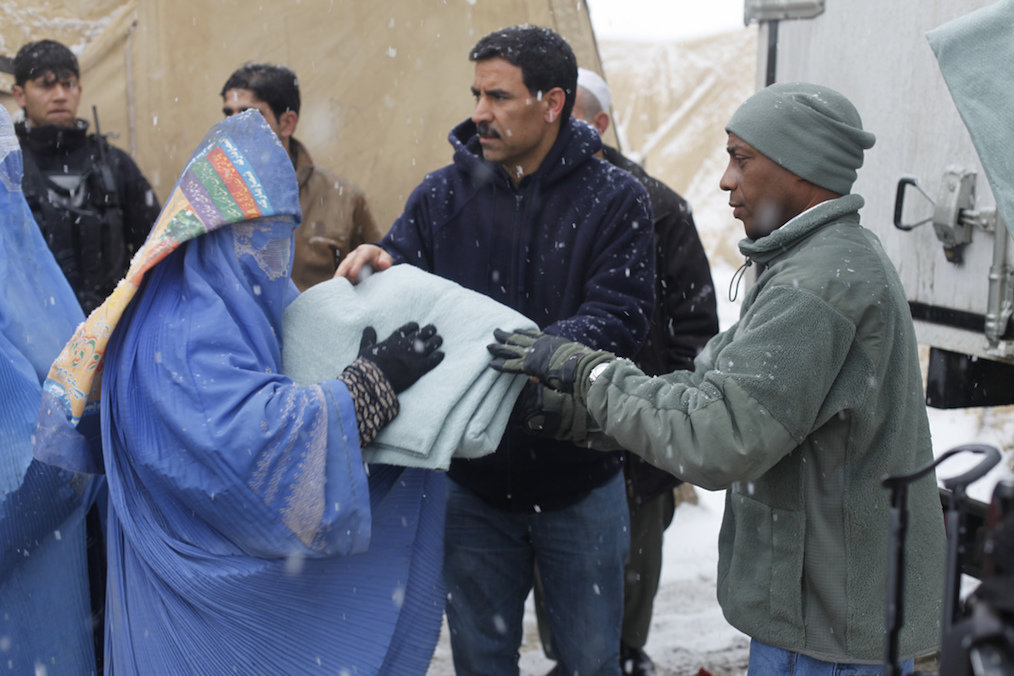 All of the aforementioned areas of impact can be broken down into two fundamental areas: 1) resettlement activities and 2) in-camp activities.
Resettlement activities would involve doing the type of things we did for Burmese refugees in North Carolina: pairing a volunteer up with an individual or a family and making a commitment to being a local resource for them who can help them navigate the everyday things from learning to use a computer to shopping for food.
In-camp activities would involve things like handing out food or water, providing basic healthcare, teaching, and helping refugees prepare to leave the camp prior to actually resettling abroad. If you have a background in medicine, providing professional medical services would be a very important contribution.
The best way of finding a volunteer position within a refugee camp is to decide first who you want to help and where, then research which organizations work with that population. After that, you generally apply to volunteer directly with an individual NGO or charity group.
Top Countries to Volunteer with Refugees
You don't have to go to the Horn of Africa to volunteer with Somalian refugees. For instance, you could be an American abroad in New Zealand working with refugees there. If you studied Arabic, for example, you could find yourself in Germany volunteering with Syrian refugees. And if you want to spent time in Kenya, there are certainly great opportunities to work with Burundian or Somalian refugees in the biggest refugee camps in the world there.
You can work with Burmese refugees in the United States or Thailand, Burundian refugees in Europe or Tanzania, Somali refugees in England or Kenya, and and Syrian refugees in Germany or Lebanon. It's a truly global issue so wherever you are, there are bound to be opportunities to give.
Germany
Germany has taken on some of the greatest numbers of refugees in Europe to date. Most refugees in Germany have already been granted asylum and, if you have German or Arabic language skills, you could help with projects that work on integrating these refugees into German society. Berlin, in particular, is in need of volunteers in this space.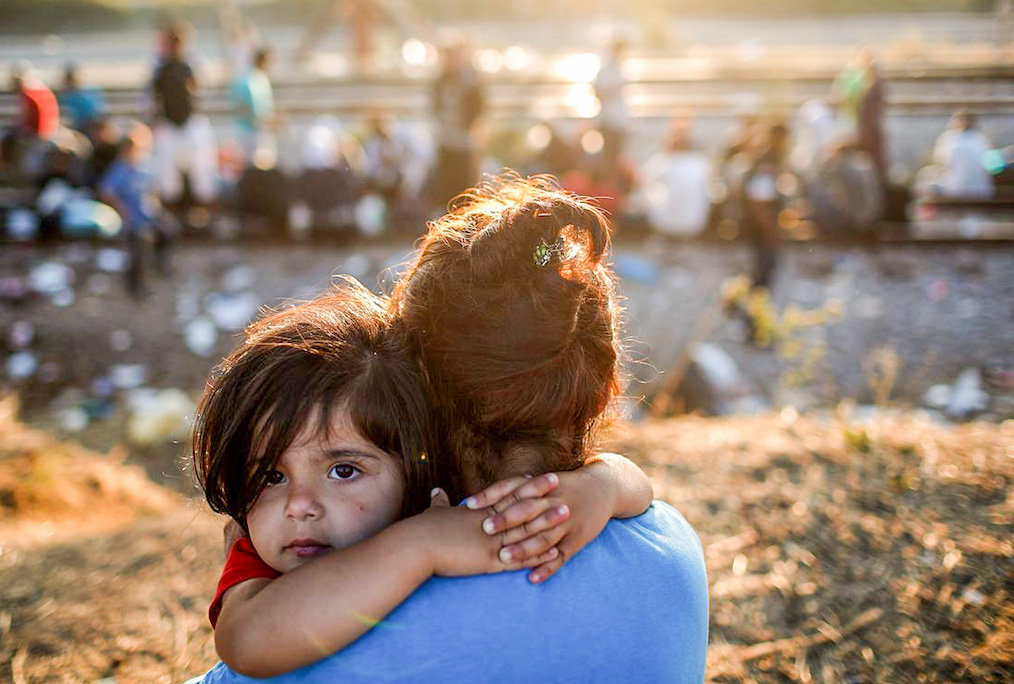 Greece
If you choose to work in Greece, you'd likely be working with refugees as they land on European soil for the first time or you could be supporting NGOs dedicated to helping them understand how to get asylum in the EU.
Israel
Refugees from the Israel/Palestine conflict are seeking refuge in neighboring countries or are internally displaced persons within Palestine itself. In Israel, there are also camps for African refugees, especially from South Sudan, Eritrea, and Somalia.
Syria
There are also opportunities to work directly in Syria in the heart of the crisis well-known to the mainstream media. Volunteering with a reputable organization like Relief & Recreation for Syria is a good idea if you're called to work directly at the origin of a crisis.
Bangladesh or Thailand
Burmese refugees have traditionally fled to Thailand, but recently Bangladesh had become home to a significant population of displaced Moringa people from Burma. Consider venturing off the beaten path if you want to work in camps directly -- both Bangladesh and Thailand offer the opportunity to do this.
Kenya
Some of the world's biggest refugee camps are in Kenya. Opportunities to work with Somali or Burundian refugees, in particular, are present in Kenya but also in Tanzania and Ethiopia.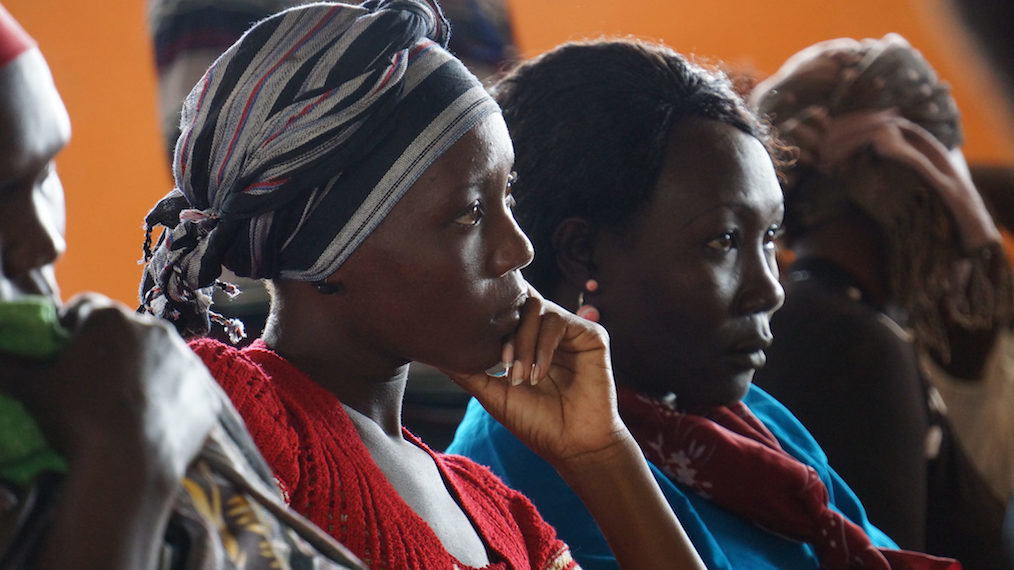 India or Nepal
There have been Tibetan refugees fleeing into northern India and Nepal for decades. This is an especially beautiful community of people to work with and could be combined with a trekking adventure before or after your volunteer work.
Canada
The US and Canada continue to have steady influxes of refugees from every continent. If you're not able to travel overseas or feel called to integrate work with this needy community into your day-to-day life, the opportunity is very likely present right at home. You can also look at opportunities to volunteer in our friendly northern neighbor, Canada, in cities like Vancouver, Toronto, or Montreal where a large number of refugees have been relocated.
The Area of Greatest Need
If you're not set on going to any one particular destination, you can contact organizations like the UNHCR or the International Rescue Committee, describe your skill set and what you're hoping to contribute, and find out where the need is currently greatest.
What to Consider Before Working with Refugees
When working with refugees it is important to be culturally sensitive and keep in mind that the people you are working with may have had some seriously traumatic experiences. It means being sensitive to these experiences, and if you are working for a proper organization, volunteers should undergo training that prepares them for possible situations they may face with refugees and how to face them.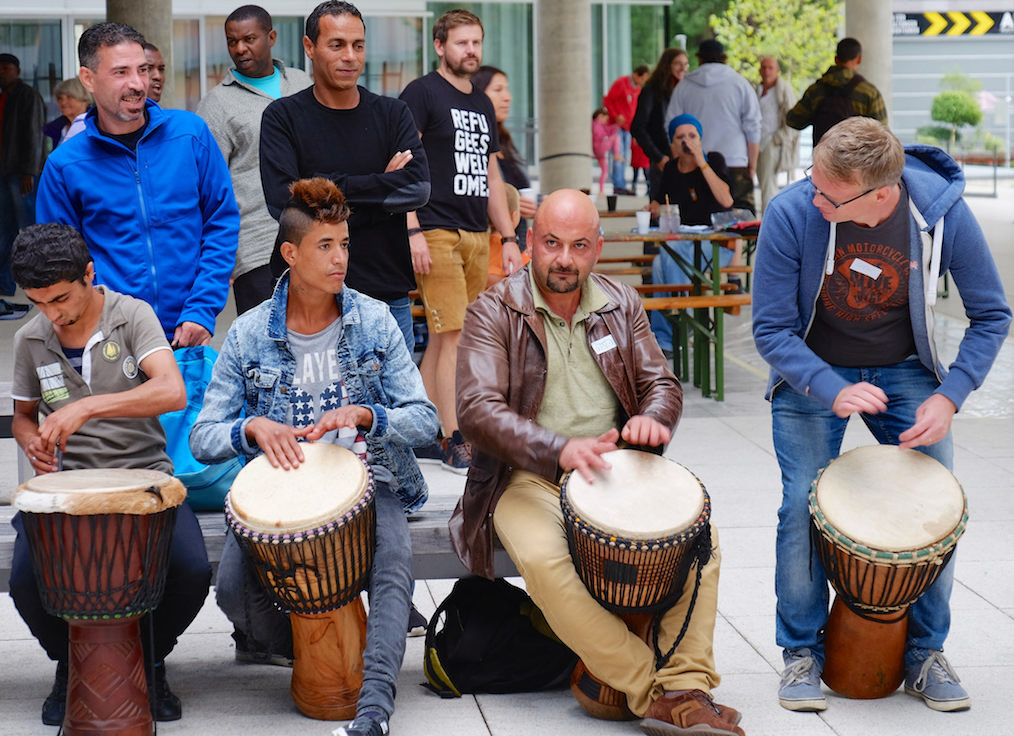 Reading a book chronicling the experience of a refugee can also be helpful to help you understand those you wish to help. In addition to what they learn in a training patience, ability to work through language barriers, and a creative approach to problem-solving are essential to being a successful volunteer. While these experiences can truly have a positive impact on the lives of people who have experienced hardship, it is not a task to be taken on lightly.
You also want to make sure you have the skills and awareness to be most helpful on the ground. Here's a few suggestions.
You have previous experience going abroad. Working with refugees overseas may be an intense experience for a first-time traveler or volunteer. Ideally, you should have been overseas before and/or have prior experience working with a vulnerable population before embarking on this kind of work.
You're mentally prepared. Refugees are survivors of a crisis, so a sensitivity to that is necessary to operate successfully and be able to make a difference.
You have have some concrete skills and experience to offer. If you have experience in teaching, counseling, nursing, legal aid, or working with the homeless or needy, you'll be in a great position to contribute and make a difference. If you speak foreign languages like Arabic, Korean, Farsi, French, or Pashto, that would be a huge asset, as well. Come to the table with an idea of how you'd like to contribute.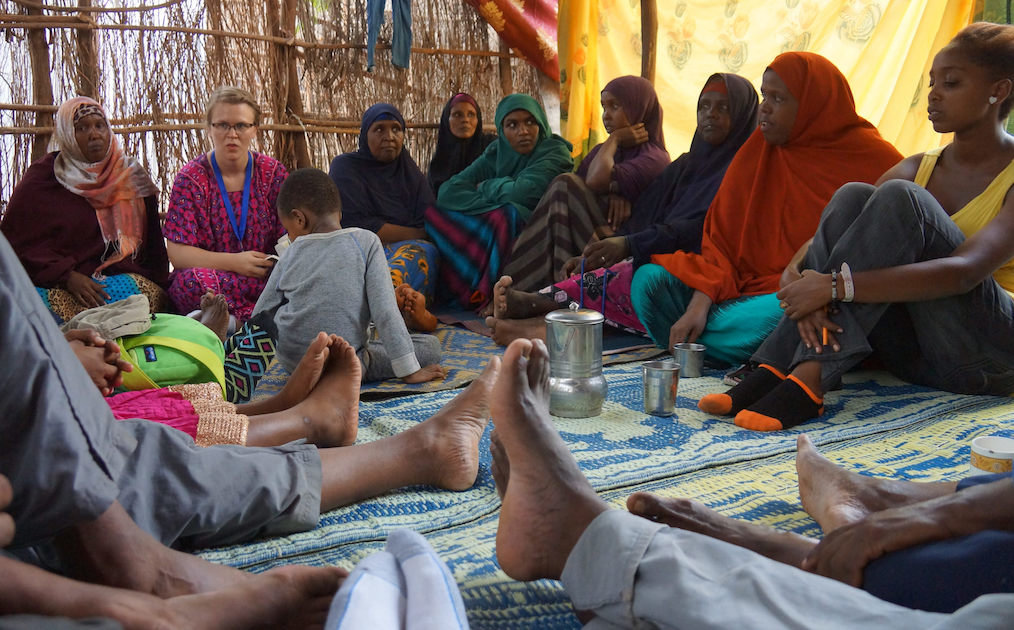 You can also read more about what makes a good volunteer in general, then consider how these skills and attributes might apply for your volunteer work with refugees in the country/crisis you've chosen.
Additional Resources for Volunteering with Refugees
A few organizations with great resources available for volunteering at home or abroad are listed here.
Although the refugee crisis may seem like an insurmountable global issue, it really can be tackled one community at a time, one caring heart at a time. This is one of the biggest problems our world is facing at this time, but by volunteering at home or abroad with even a few families or individuals who have been displaced, you will make a difference.
Read Next: The Ways Volunteering with Refugees Changed My Perspective of the World
This post was originally published in November 2015 and updated in March 2018 and January 2021.