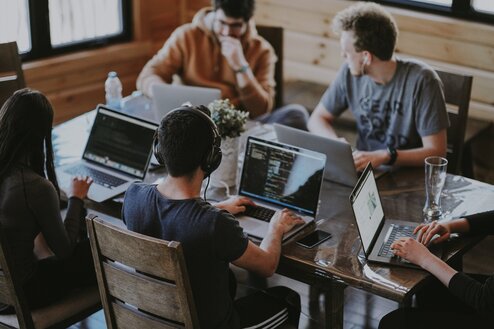 Internships Abroad
The Ultimate Guide to Virtual Internships
A comprehensive guide to virtual internships, including the benefits of interning online, what to expect, how to apply, and ways to maximize your experience.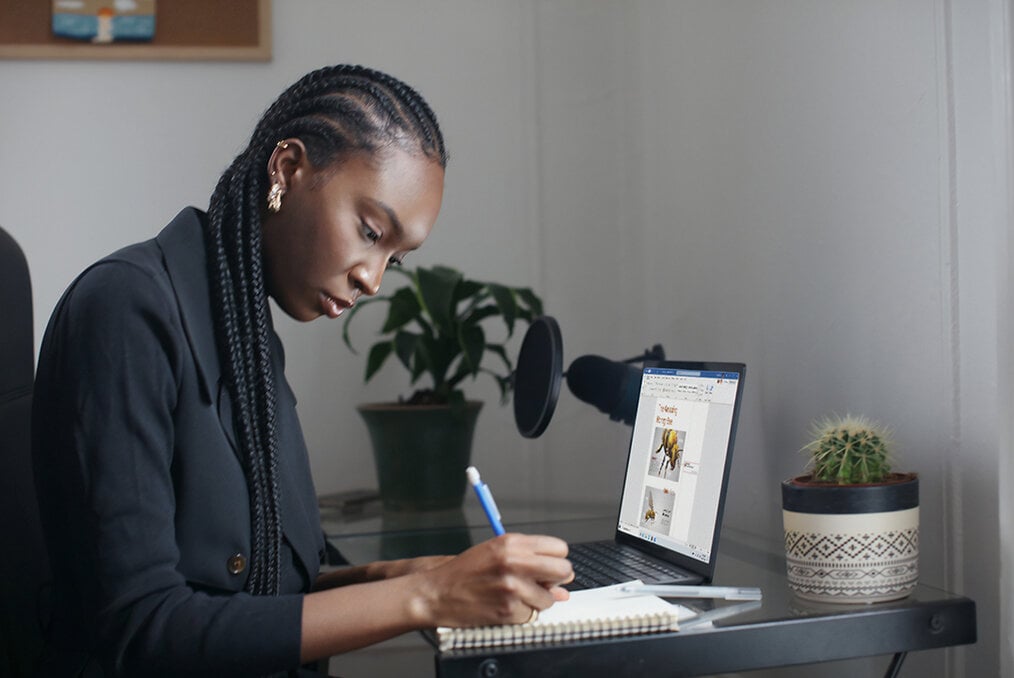 The previous few years have led to a transition in the way we travel, study, and work. Through the proliferation of tools like Zoom, bedrooms have transformed into boardrooms, and office space is now often wherever you have your laptop.
With that, many people have moved to part-time or full-time remote employees. Those with minimal work experience, however, may not realize that they too have access to remote opportunities to grow their resume through a virtual internship.
While it sounds self-explanatory, you may still wonder what a virtual internship actually is. After gaining popularity during the COVID-19 pandemic and the rise of work-from-home and digital nomads, virtual internships have remained an excellent alternative to traditional internships. Also referred to as online internships or work-from-home internships, virtual internships are a way to get professional work experience from anywhere in the world using a computer and phone.
This article will give you the ins and outs of virtual internships, including the benefits, how to find and apply for positions, and what to expect from your virtual internship experience. Read on to learn all you need to know about interning online.
The benefits of a virtual internship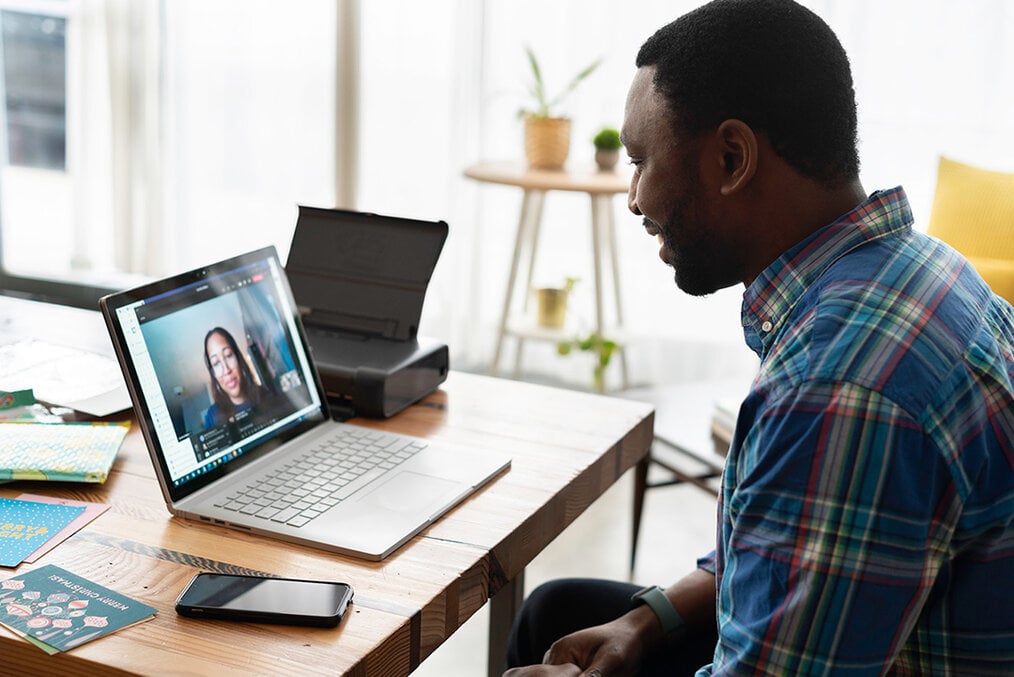 Aside from the professional benefits gained through any internship experience, like networking, resume building, and hands-on experiential learning, virtual internships offer additional advantages to prepare you to succeed in a remote work environment.
As work-from-home gains popularity, virtual internships are a great way to gain experience communicating professionally online, managing tasks, and staying motivated without direct oversight. Additionally, virtual internships allow workers to enjoy flexibility in their schedules. There are cost benefits, too, since virtual interns can avoid the expenses of commuting to an office or relocating.
Another major benefit of interning online is that you can work with companies from all across the globe. If you aspire to work abroad, this could be a fantastic way to make connections and gain experience that could directly lead to a job offer from a company abroad. As many work visas require a job offer before you can apply, this makes the process much simpler.
"Even though it's a virtual internship, the interaction and learning part of an international internship was all there! I really got to understand the working culture of the country I ended up working in. 10/10 fantastic experience." - Danielle, GE Virtuoso: Virtual International Internship alum
For example, Asia Internship Program (AIP) is an organization that provides university accredited internships throughout Asia. Additionally, they provide virtual internships in a variety of professions, allowing interns to gain work experience "anywhere, anytime." AIP is a placement provider that facilitates internships with companies globally, spanning from small start-ups to major corporations.
VACorps, another respected internship placement provider, also offers placements with companies and organizations overseas through their Remote Internship in South Africa program. VACorps prides itself on providing experiences that make interns "feel like an honorary member of our South African family," which now extends to virtual programs as well.
No matter where you strive to work, there are virtual internships available that can help you take the next step to make that dream a reality.
Learn more: What are the Pros and Cons of Virtual Internships?
How do I get a virtual internship?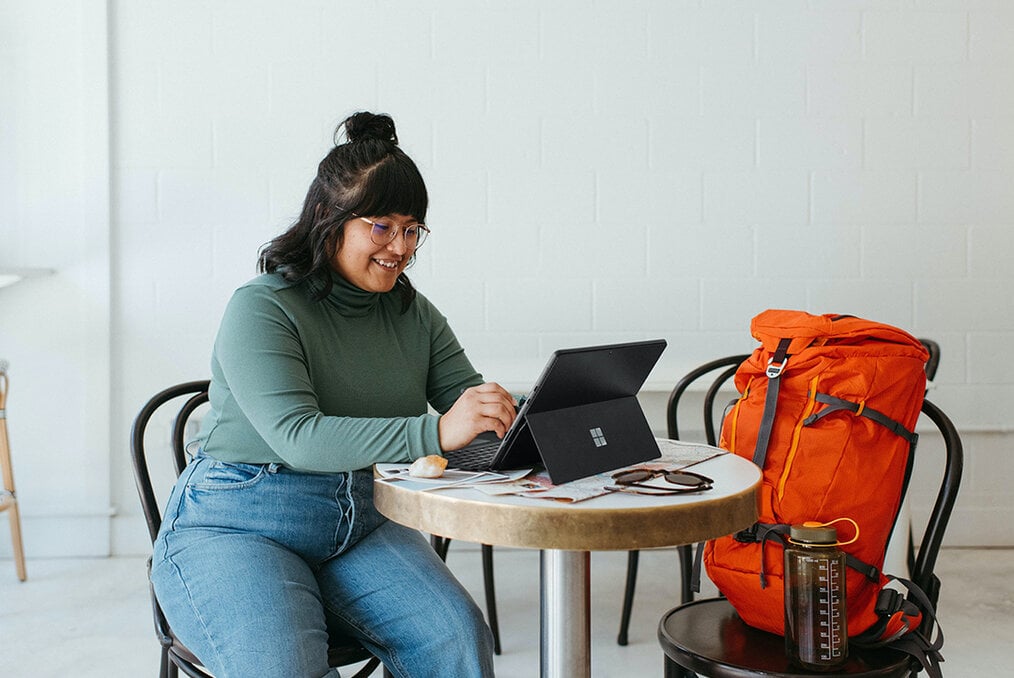 Becoming a virtual intern is much like finding a traditional internship or job, although expect your interviews to be via online video conferencing tools like Zoom or Skype. Resources are available to simplify the process and increase your likelihood of successfully finding the right opportunity.
Where to find internships
The easiest way to find virtual internships is, well, online. There are organizations that help place prospective interns with companies, making the process as seamless as possible. While this service often incurs a fee, the benefits are often worth it, as virtual internships are much more uncommon than traditional internships. You can find some of the top virtual internship placement providers right here at Go Overseas, including reviews from previous interns.
Additionally, you may find virtual internships posted on job classified sites that have a filter feature, including the Go Overseas online job board, LinkedIn, or Indeed. Searching independent of placement providers will take more work to find an internship that fits your goals, but don't be discouraged as opportunities are out there!
Another resource for those currently enrolled in a college or university is to utilize your school's career development center. Your university may have relationships with internship providers allocated explicitly for students. Your school may also host job fares (either virtual or in-person) in which you can get your resume in the hands of companies looking for interns.
How to pick a virtual internship provider
While evaluating what placement provider to utilize when searching for a virtual internship, consider what you're looking for and the level of support you need. Since each provider offers various advantages, here are a few of the top-rated virtual internship program providers hosted here at Go Overseas, including what sets them apart:
Tips to apply for virtual internships
Once you have found an online internship (or multiple) that you are interested in, you will want to adapt your resume to best reflect why you are a good fit for the role. If you are utilizing a placement company, this process will be straightforward, but for those applying on their own, here are a few tips to follow:
Keep your resume to one page
Use a resume builder template
Highlight any relevant experience you have that will help in the role
Illustrate that you are familiar with online tools like Asana, Zoom, Slack, Microsoft Office Suite, and any other programs required by the role
Ensure your resume is free from typos or grammatical errors
Leave your contact information (preferably email and phone number)
Don't refrain from including extracurricular activities that peripherally relate to the role
Export the document to PDF and ensure the format doesn't change when doing so
Your resume will be the company's first impression of you, so you want it to be refined and concise. Spend time adapting your resume slightly to each role while remaining honest and forthcoming in your experience. Remember, when applying for an internship, companies aren't looking for you to have significant professional expertise. Instead, they are looking for motivated people who can learn and grow through an educational work experience.
What to expect while interning online?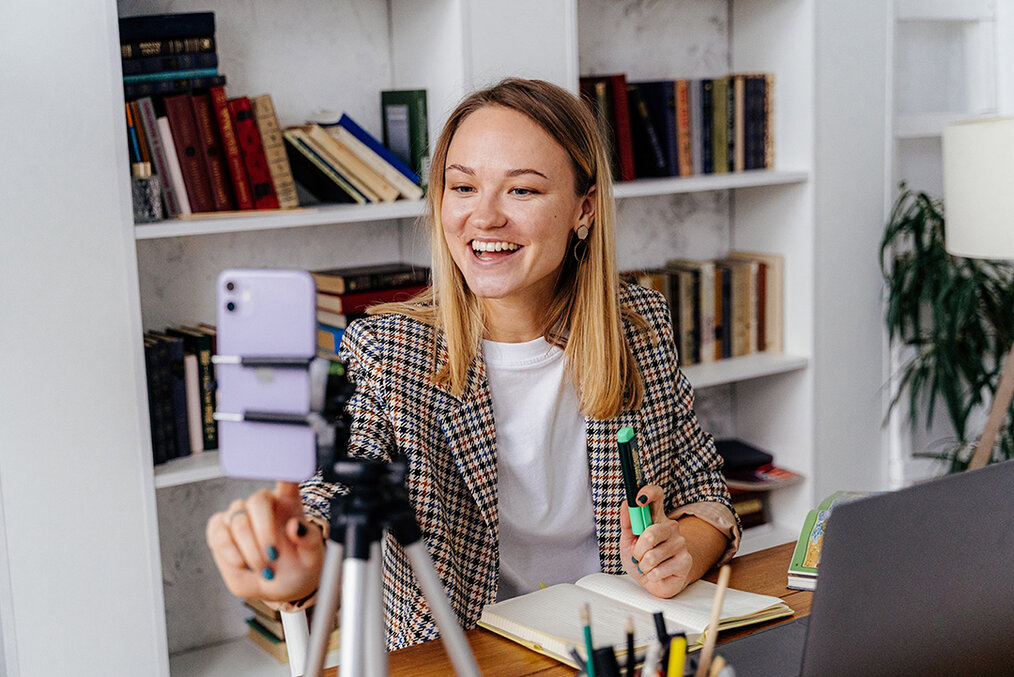 Various companies offer online internships across all types of jobs. That said, obviously, certain roles cannot be performed virtually, but nearly all work performed online will have some form of virtual internship opportunity available.
How long are virtual internships?
All companies are different, and it's crucial to understand what will be expected of you, and for how long, before accepting an internship. That said, most virtual internships will follow a similar structure. Expect a 12-week program with 20 hours of time commitment, split between training and work, a week.
Are virtual internships paid?
Most virtual internships will be unpaid, and may even expect you to pay for placement. That said, the long-term benefits are hard to estimate but could be substantially more than the upfront investment. Additionally, many companies extend full-time job offers to interns who excel during their program. If you do get paid, which is a legal requirement in the US if your work directly drives revenue for the company, expect it to be minimum wage.
Tips for maximizing your virtual internship experience
A meaningful virtual internship is not a way for companies to get free or inexpensive labor. It is a mutually beneficial agreement where you (the intern) receive a hands-on educational experience in a professional work environment. Getting the most out of your online internship will require you to be receptive to constructive criticism and willing to learn, and requires the company to prioritize your professional development.
Unfortunately, there are many examples of companies taking advantage of interns instead of providing an educational experience. When applying to internships, do your due diligence on what your tasks and expectations will be, and how the company will provide you with training and opportunities to learn.
"Set aside a certain amount of time each day that you focus on just the work for this internship. It can be difficult to maintain a balance while going to school and doing this work, but it's worth it if you steadily progress." - Katherine, Remote Human Right's Internship with VACorps alum
For many virtual interns, this will be their first time navigating the nuances of online work culture, in which independence and self-motivation are crucial to remaining productive. Finding success in your virtual intern role will require you to employ the same tactics remote workers use to stay on task.
Here are some of our top tips for getting work done as a virtual intern:
Establish boundaries in your home. Have a designated place where you work (could be an office, a desk, or just a specific seat at your table) and clarify with your family or flatmates that you would like not to be distracted when at your work spot
Have a schedule. Set your alarm at a specific time every morning, designate a daily lunch hour, and shut down your computer at the same time every day
Avoid distractions. Close all your social media, news, and online shopping tabs when you start your work day and try to avoid petting your dog or cat too much while you should be focused
Don't work in bed. It's always tempting to just roll over and grab your computer -- but avoid this tendency at all cost! Not only will this not be beneficial to your productivity, but you also risk losing the barrier between relaxation and work zones
Work physical activity into your daily routine. This doesn't have to be a vigorous workout, but the sedentary lifestyle that is associated with work-from-home is detrimental to you both physically and mentally. Make it a point to at least stand up and walk around the house or neighborhood once an hour (and drink a glass of water while you're at it!)
Invest in blue-light glasses. Looking at a computer all day strains your eyes, can impact sleep, and can lead to migraines. Blue-light glasses help filter out some of the light rays that strain your eyes
At the end of the day, just remember that this is an opportunity for youto learn and grow as a young professional. Don't be afraid to ask questions and make mistakes; that's exactly how you learn!
Keep reading: How to Get the Most Out of a Virtual Internship
What to do after completing your virtual internship
At the conclusion of your internship, it is important for you to reach out to those you worked with. Thank them for the time and effort they put into your development, and connect with them on LinkedIn. Ensure you store all the contacts you've made throughout your internship, as you'll never know when they will come in handy!
Note down all the skills you've gained and projects you worked on in order to bolster your resume.
So, are virtual internships worth it?
Since interning is a great way to try your hand at a job or in a particular industry, doing so virtually allows you to assess if a prospective position is a good fit for you -- all from the comfort of your own home. Whether or not interning online is worth it for you will depend on your goals and circumstances.
Before committing to interning virtually, reflect on what you want out of an internship experience. For some, working from home will be a great fit, while others may be inspired to intern abroad or seek more traditional internships locally.
Take the next step towards a meaningful virtual internship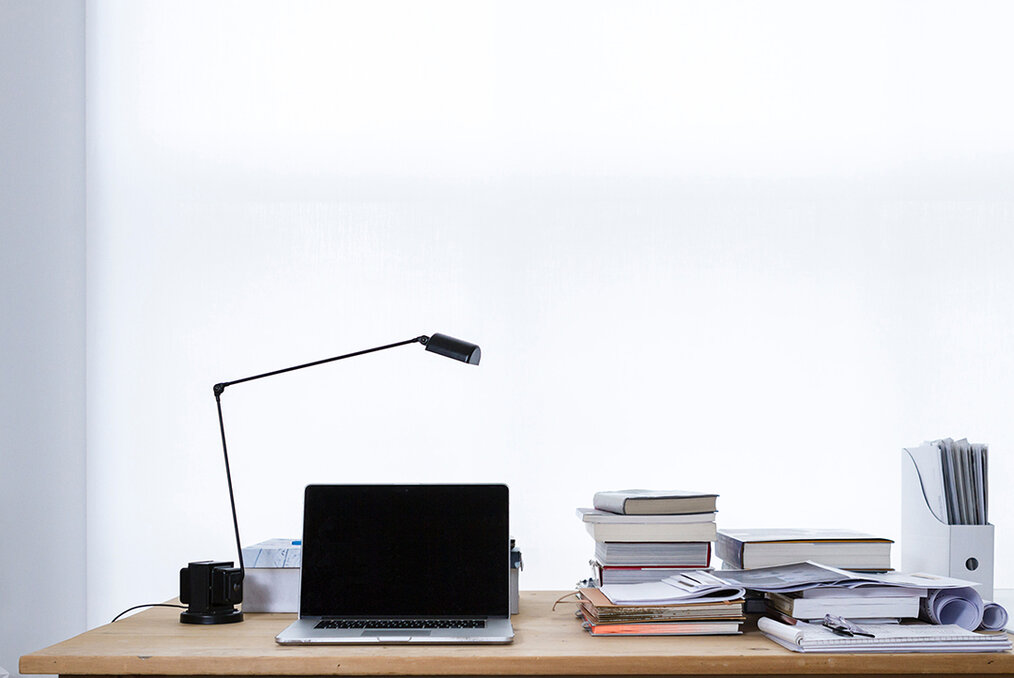 Virtual internships are a fantastic way to gain industry experience, learn how to successfully work from home, and expand your professional network. If you aspire to work virtually, either as a digital nomad or simply to take part in the work-from-home revolution, interning online is a fantastic opportunity to give it a try and see if it fits your lifestyle, goals, and work habits.
It can be intimidating to take on your first internship, especially so if it's your first experience working online. The opportunities are out there, though -- all you have to do is apply!
Interested in learning more about interning virtually? Check out internship programs, placement providers, and real alum reviews right here at Go Overseas on our virtual internship page.