Internships Abroad
The Best Cities to Find an Internship Abroad in 2021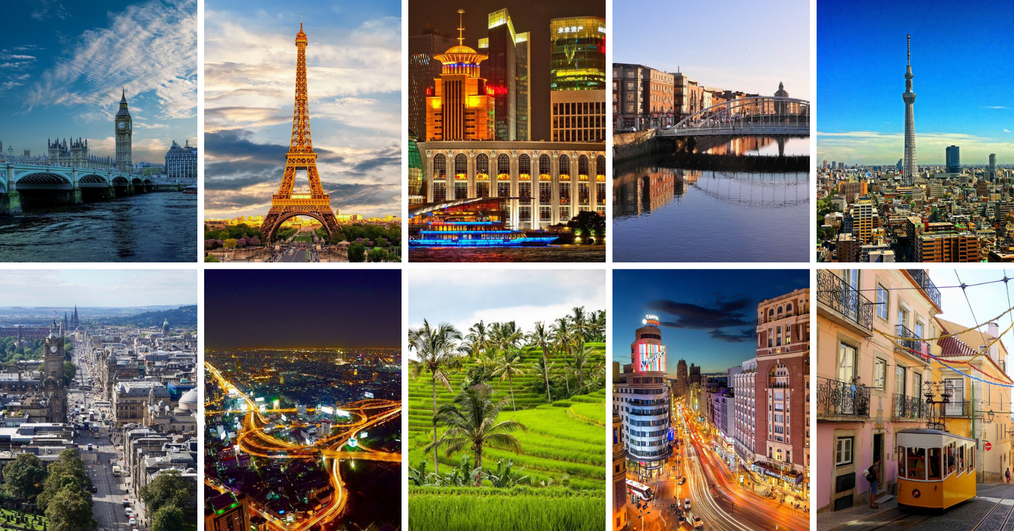 If getting your college degree is important to securing the job of your dreams, adding on internship abroad experience might help you get there even faster.
Interning abroad is growing in popularity – and for good reason. Earning relevant international work experience early on in your career will help expand your professional network, gain experience in global markets, and help you become adaptable to various work environments.
After volunteering and consulting abroad, I've learned that potential clients and employers are always impressed by worldly professionals. We display a knack for flexibility and are often multilingual. By accumulating international work experience, we help our stories, insight, and skills set us apart from the crowd.
So where do you begin? Interning abroad may be a realm you're unfamiliar with, so we've done the leg work to help you figure out where to start. Here are some of the best cities to begin searching for an internship in 2021.
Where to Go for an International Internship
The most important decision to make about your international internship is deciding where to go. This is an experience that will begin to shape your professional skill set, global network, and region of focus, so it's a critical investment of your time and energy.
Select somewhere that is accessible to foreigners, especially ones with relatively little work experience. You don't want to get your heart set on a location that doesn't accept interns with your passport (or makes the visa process extremely difficult). You also don't want to narrow your internship search to a country that may not have a wide enough assortment of economy activity or companies to potentially host you.
Make sure the place you choose compliments your professional field. If you want to land an international internship in finance, intern in a city like London. If you want to gain experience in marine conservation, then Bali can be a great starting point.
What Makes These Cities the Best
To help you decide where to spend your valuable time and energy searching for an internship overseas, we've put together a top 10 list of the best cities for international internships. But what do we mean by "best?"
As travel experts, our top 10 list is based on our awareness of how many internships programs are available in a given location, how well-reviewed they are, and what cities are most commonly searched for on Google. You can go to the city page for each listing to explore our in-depth analysis on each location.
We've also taken into consideration the size of the cities, assuming that larger size destinations are more diverse, friendlier to visitors, and more economically productive. They also have a wider array of industries and provide the most vibrant backdrops for an international internship experience that's as personally rewarding as it is professionally advancing.
10 Best Cities for International Internships
Here are 10 global cities that are fertile grounds for finding and successfully completing internships that will expand your cross-cultural skill set, enhance your language skills, provide relevant regional exposure, and bolster your resume.
1. London, England
Population: 8.8 million
Official language: English
Popular Industries: Finance, Arts, Retail, Tourism
London is a leading global city in arts, education, entertainment, finance, media, tourism, and transportation. It is also the world's most visited city in terms of international arrivals and is the most highly concentrated destination for higher education in Europe.
One of the most culturally diverse cities on the planet (it's estimated that over 300 languages are spoken in London), London is a perfect destination for the intern with wanderlust. Although you'll be based in England, you'll readily make friends from around the world and work in a truly global setting, bolstering your multicultural skill set.
Internship Opportunities in London:
2. Paris, France
Population: 12.2 million
Official language: French
Popular Industries: Commerce, Fashion, Art
Paris has been one of Europe's leading centers of fashion, the arts, and science since the 17th century and still makes up 31% of the GDP of France. Its economy is principally driven by commerce and services, but its heart is driven by the arts and fashion. Ideally, for students of French and lovers of culture, Paris is not only an economic powerhouse but a romantic backdrop for personal exploration and creative expansion.
Internship Opportunities in Paris:
3. Shanghai, China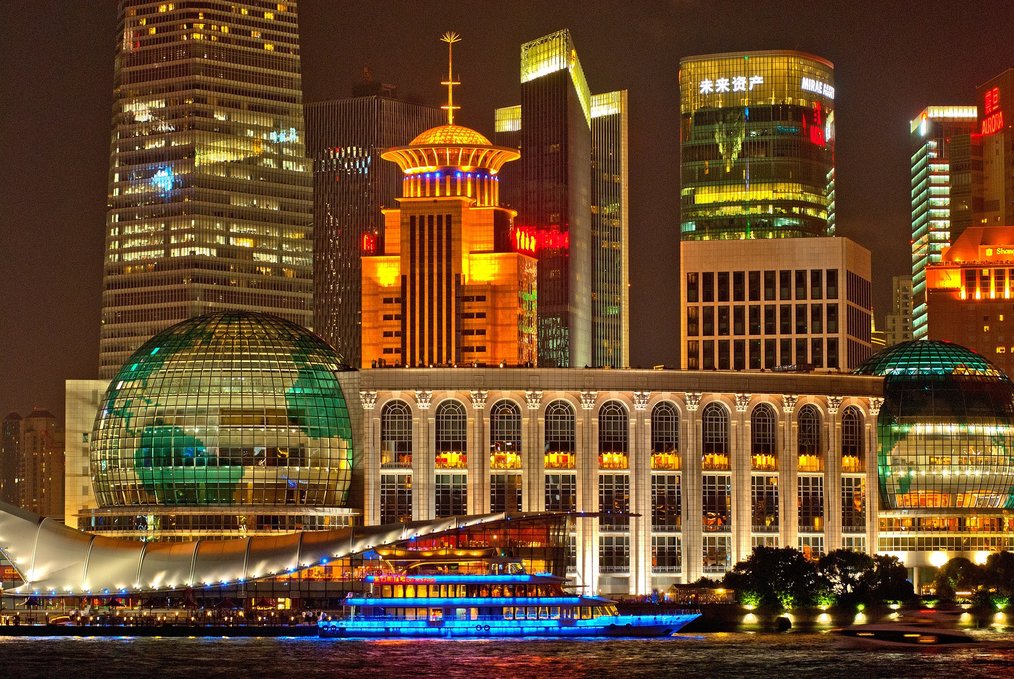 Population: 24.15 million
Official language: Mandarin Chinese
Popular Industries: Finance, Commodities, Manufacturing
One of the fastest developing cities in the world and China's largest city, Shanghai is ideal for prospective interns who want to fling themselves into the modern heart of one of the richest cultures in the world.
It's a top finance destination, with the Shanghai Stock Exchange ranking third among worldwide stock exchanges for trading volume and sixth for capitalization. Shanghai is also the most expensive city in Mainland China and one of the more expensive destinations in Asia.
Internship Opportunities in Shanghai:
4. Dublin, Ireland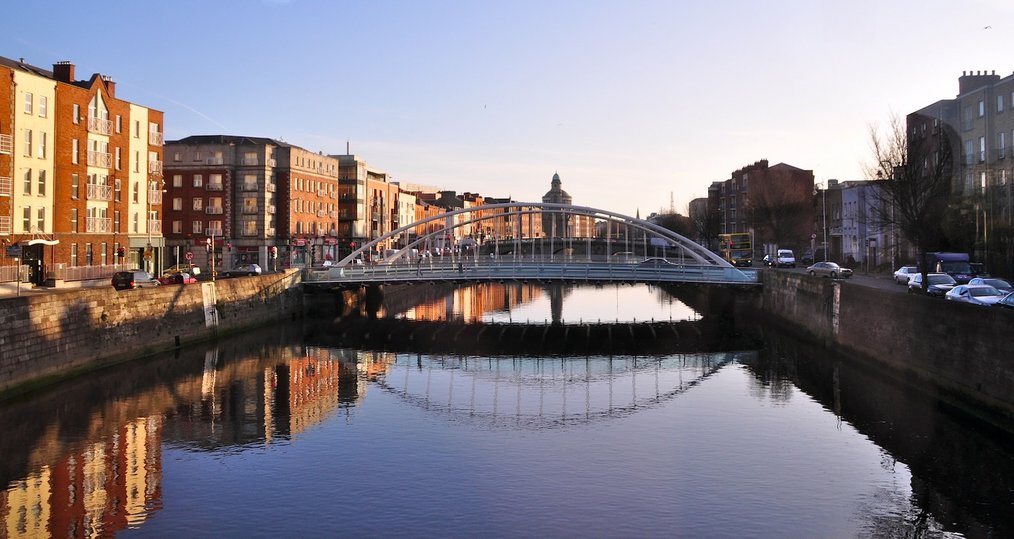 Population: 554,554
Official language: English and Irish (Gaelic)
Popular Industries: Business, Marketing & Communications, Tourism
The Irish give hospitality a good name, with Dublin providing a great big welcome. Between its reputation as an economic hub, rich history, and engaging nightlife, students will join millions of yearly tourists in falling for Ireland.
In Dublin you'll gain hands-on experience that can follow you after graduation, and provide direct access to some of the most influential companies in the world.
Internship Opportunities in Dublin:
5. Tokyo, Japan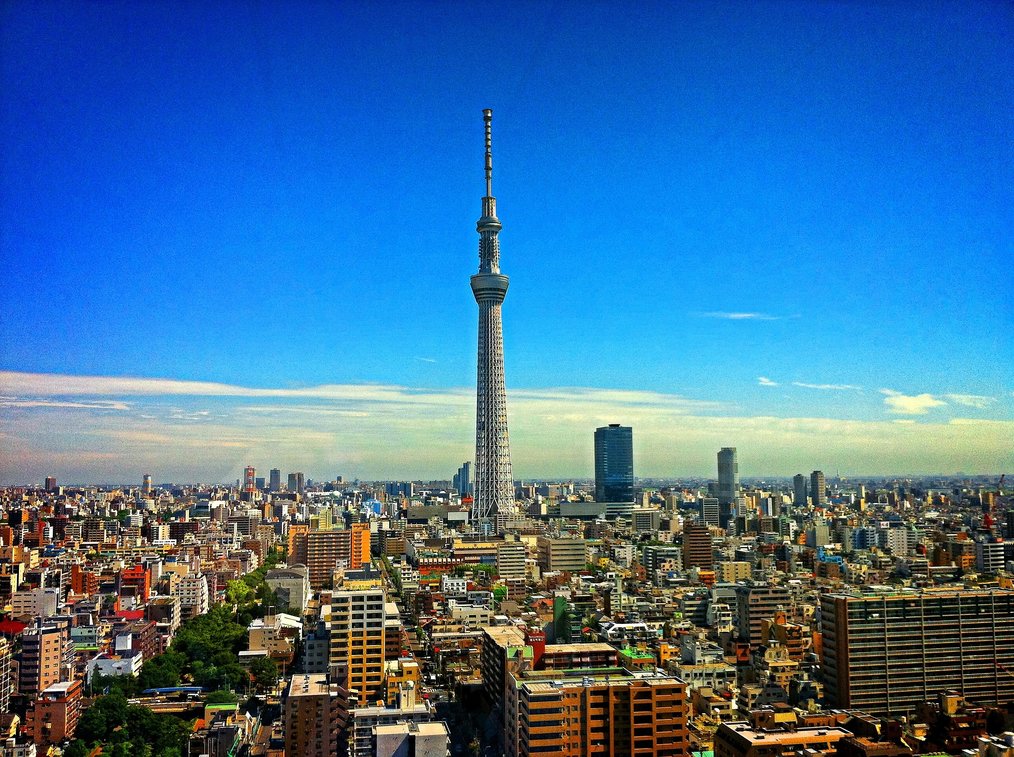 Population: ~13 million
Official language: Japanese
Popular Industries: Electronics, Automobiles, Manufacturing, Robotics
Tokyo is a massive cultural destination in one of the world's most influential countries. Japan is one of the most important global economic forces – especially in automobile manufacturing, electronic goods, and high tech industries.
Knowing the local language is a huge benefit for internship seekers, although you may be able to find some opportunities for English-only speakers. Expect to be immersed, delighted, and challenged while interning in Tokyo.
Internship Opportunities in Tokyo:
6. Edinburgh, Scotland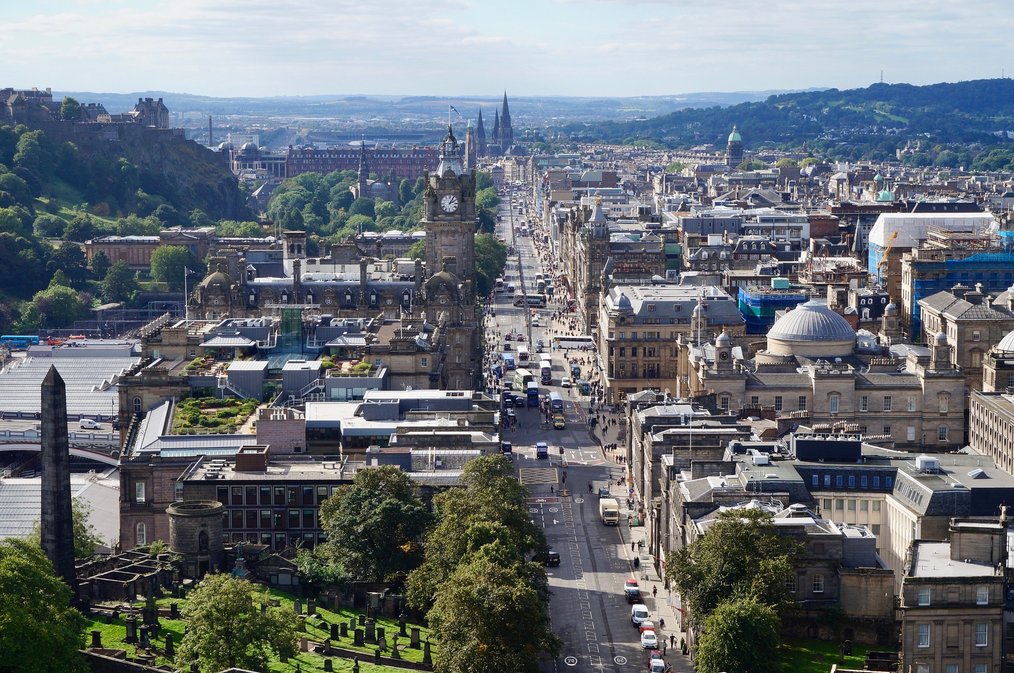 Population: 495,360
Official language: English
Popular Industries: Finance, Technology and Software, Retail, Tourism
If interning overseas in some of the biggest metropolises on the planet is a little overwhelming, the capital of Scotland, Edinburgh, offers a smaller and more familiar setting while still being one of the chief contributors to the economy of the UK.
With diverse industries and notoriously friendly locals, Scotland's capital is great launching pad into gaining experience in the European market.
Internship Opportunities in Edinburgh:
7. Bangkok, Thailand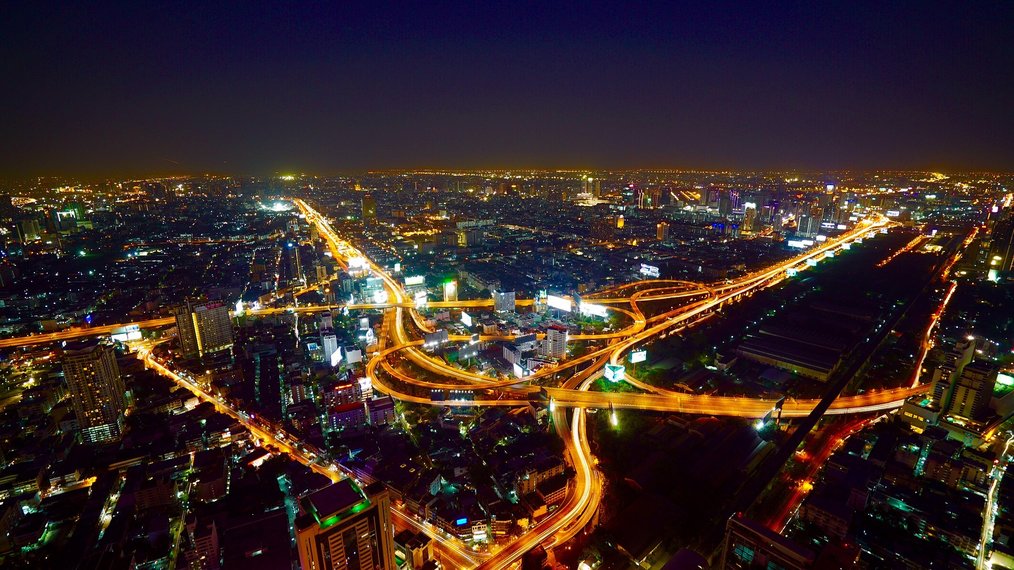 Population: 8.2 million
Official language: Thai
Popular Industries: Healthcare, Entrepreneurship, Energy
Bangkok is the home to plenty of regional headquarters of multinational corporations and is the seat of business activity across Southeast Asia. Very friendly to English speakers, Thailand has a massive industrial manufacturing sector, as well as strengths in healthcare, energy, and tourism.
The country is also a marvelous tourist destination in itself, so adventurous interns won't tire of Thailand's trekking, nature, and entertainment options.
Internship Opportunities in Bangkok:
8. Bali, Indonesia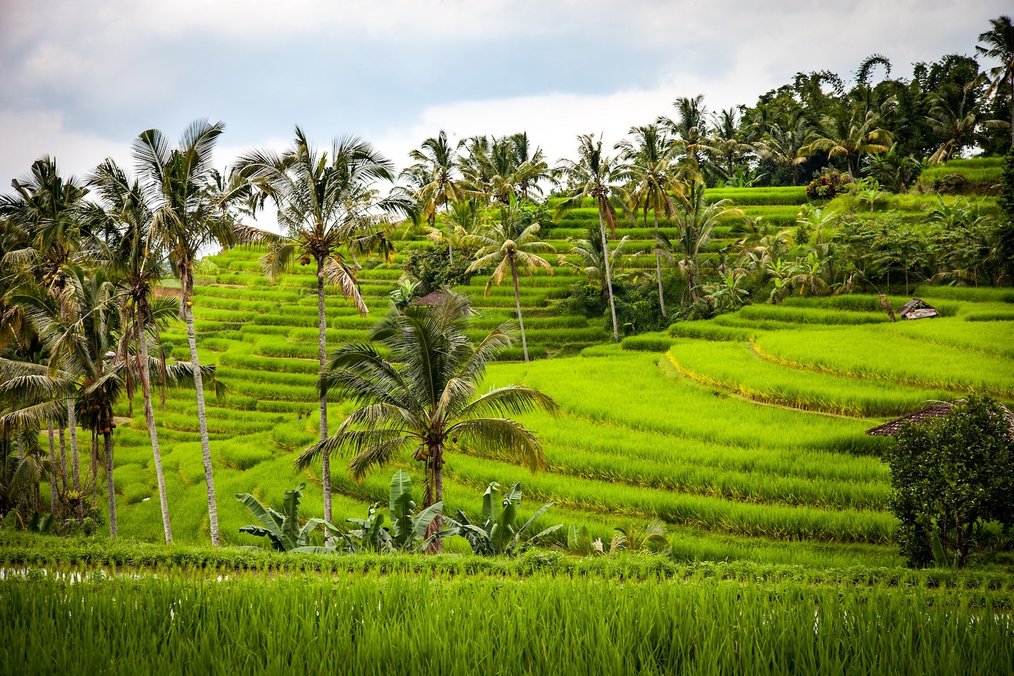 Population: 4.2 million
Official language: Indonesian, Balinese
Popular Industries: Ecotourism, Hospitality, Education
If interning in a haven for wellness and ecotourism sounds like a dream, Bali is the place to be. Popular with international tourists -- in fact, 80% of Bali's economy stems from tourism, Bali offers a serene backdrop for your next internship abroad.
Consider gaining classroom experience, contributing to saving the environment, or diving into the hospitality industry!
Internship Opportunities in Bali:
9. Madrid, Spain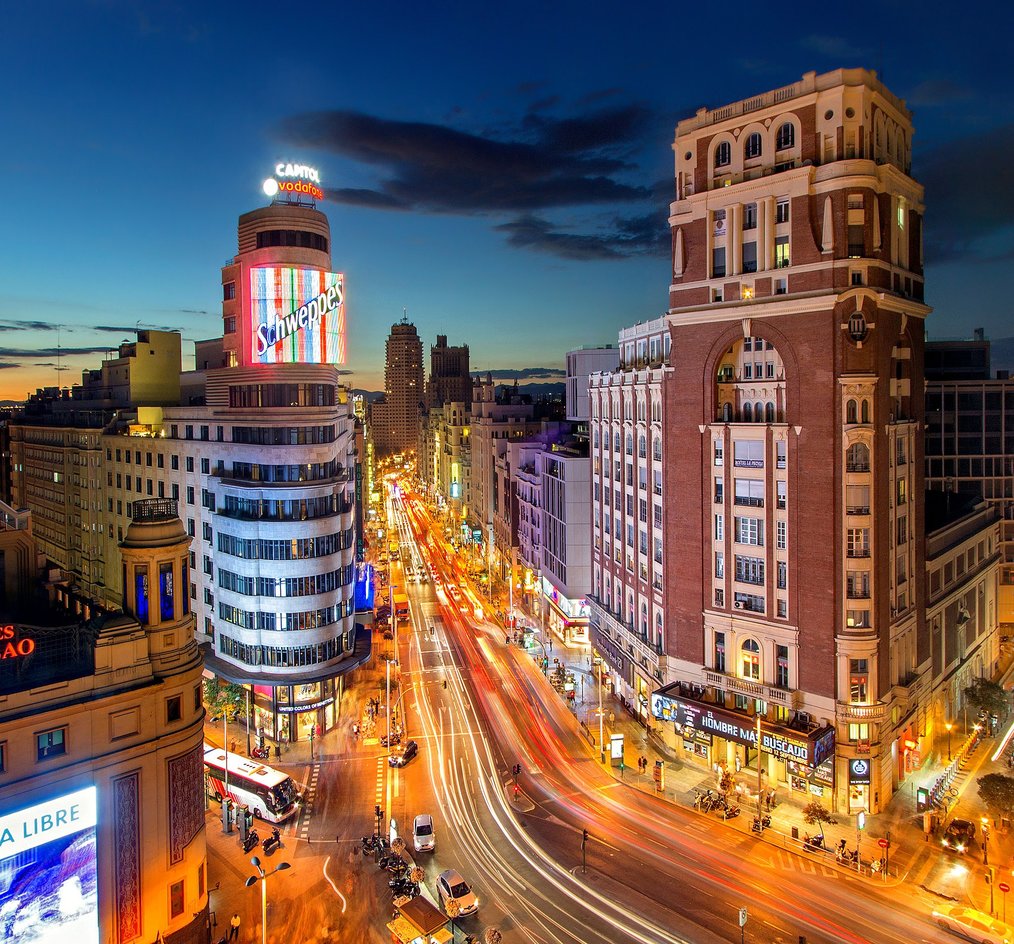 Population: 3.2 million
Official language: Spanish
Popular Industries: Government, Research, Education
Madrid is home to expansive boulevards, elegant architecture, and masterful works of art. It's still one of the finance and education centers of Europe, home to 17 universities and 30 research centers, despite an economic recession.
For prospective interns who are also learning Spanish, the relatively low prevalence of English across Spain makes it a great destination if you want to be required to work in your second language (although there are plenty of opportunities for English speakers).
Internship Opportunities in Madrid:
10. Lisbon, Portugal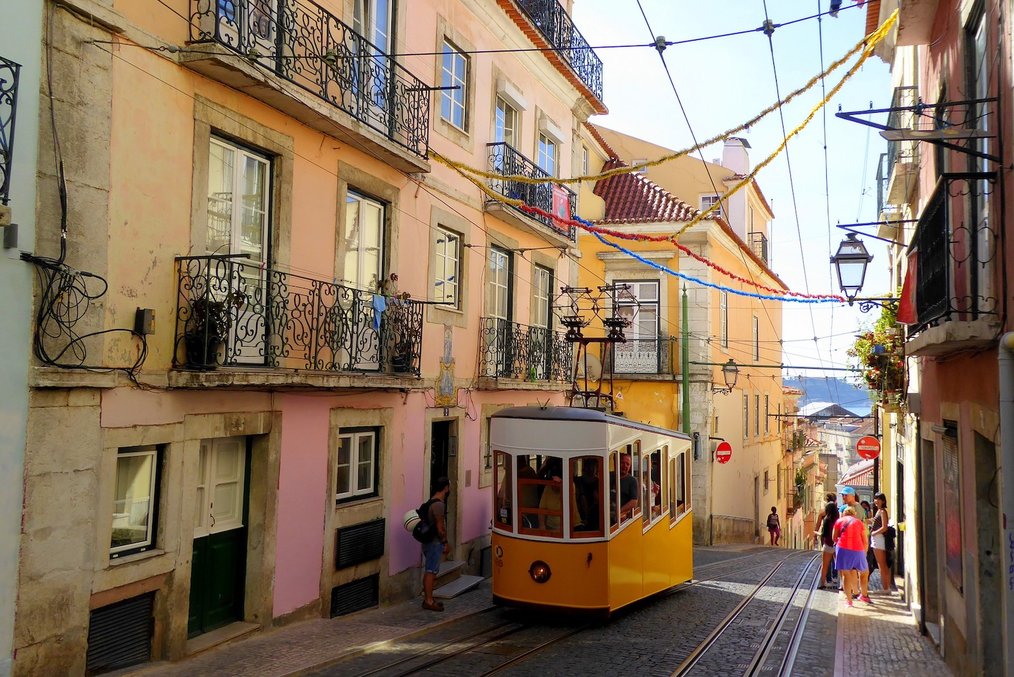 Population: 504,718
Official language: Portuguese
Popular Industries: Tourism, Marketing & Communications, Business
Lisbon is a great city to gain experience in the tourism and hospitality field, and its coastal setting (and proximity to other scenic cities) will get your creative juices flowing for a fulfilling career in marketing.
If Portugal's high quality of life index isn't convincing enough, an internship in one of the most beautiful cities in the world will surely have you packing your bags and hopping on a plane.
Internship Opportunities in Lisbon:
Tips for Finding an Internship Abroad
Regardless of whether or not you pursue an internship abroad in any of our top recommended cities, it's important that your search takes into consideration the match between a location's particular industries and your professional goals, your practical language abilities, and your desired region of focus.
You also want to make sure the places you have your heart set on interning are both accessible for young professionals and provide a stimulating personal travel experience.
This post was originally published in April 2018, and was updated in October 2019 and November 2020.