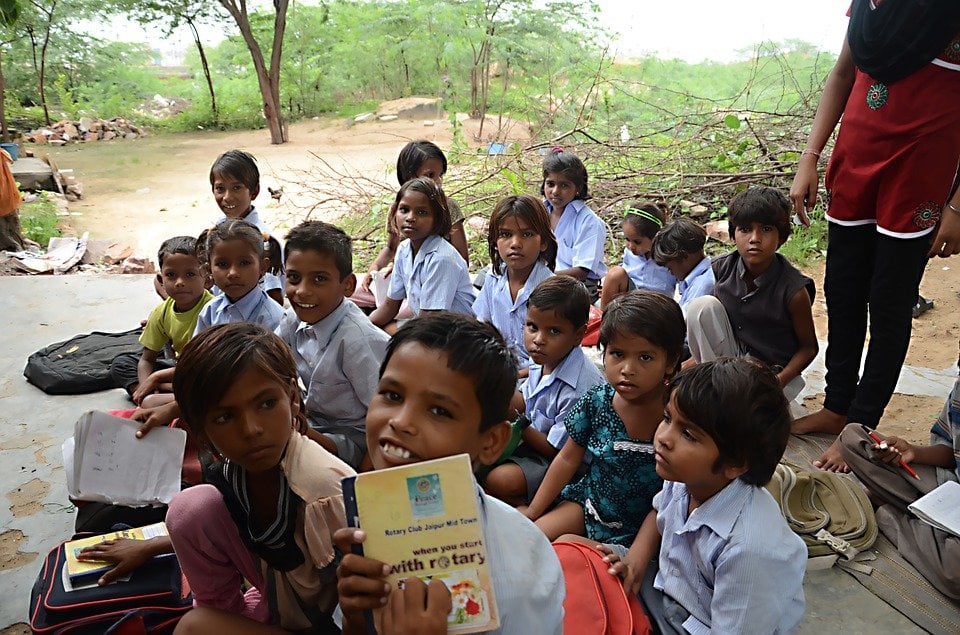 Volunteering abroad can be a fantastic way to use your time, energy, and skills for a good cause. Unfortunately, though, not everyone has the same good intentions that you do. With the increase in volunteer travel, there has also been in increase in less legitimate organizations.
While most organizations are truly working to benefit their communities and ensure that volunteers have the most positive experience possible, there are some bad apples out there that will be happy to take your money and never look back.
While most organizations are truly working to benefit their communities and ensure that volunteers have the most positive experience possible, there are some bad apples out there.
How do you spot the good ones, though? Below are 5 ways to tell your volunteer organization is legitimate... and not a scam:
1. You Have Direct Contact with Your Host Organization
Those of us who have spent some time abroad have all heard the horror stories: volunteers arrive in the rural village where they're planning to spend two months and find that the shelter or school has been closed for a year; idealistic young job-seekers show up for their first day, visa in hand and non-refundable program fee already paid, only to be told that their host organization has "filled the position" already; or, worst of all, participants discover upon arrival that the organization they're supposed to volunteer with doesn't even exist.
These are worst-case scenarios, but they do happen. As a potential volunteer, you should be able to:
Easily look up information on your host organization
Know their name, address, local staff names, and phone numbers
Be able to talk to them in advance if you want
If you're having a hard time finding information about or getting in touch with the local organization, this might be a sign that it's not as legit as it looks.
A note on program providers: if you're using a volunteer placement provider (i.e. IVHQ, Greenheart Travel, Volunteering Solutions, etc.) it's actually pretty common that you don't interact with their partner organization until you arrive. That's OK. These programs are legit and have visited and vetted the organizations they work with. They'll also be happy to give you more information on the local organization / project if you ask.
2. You Know How Your Money is Being Spent
Plenty of volunteer organizations ask volunteers to make a financial contribution to the project or pay a program fee -- this on its own doesn't mean they're a scam, so take a step back before you start reporting any provider that charges a participation fee.
Volunteer organizations have their own operating costs and your contributions often go toward maintaining the project or covering the expenses incurred in-country for providing you with training, orientation, housing, food, transportation, and other costs. Paying to cover the cost for your host family to feed you, for example, isn't exactly dumping your hard-earned savings into the pockets of some greedy executive director, so don't get immediately scared off by the dollar signs next to a requested volunteer contribution.
However, as a potential volunteer, you also deserve to know where your money is going. Any reputable volunteer organization should be able to tell you exactly what your contribution covers, whether it's salaries for in-country staff or your own living expenses. Many organizations provide this information on their websites, while others are happy to break it down for you if you contact them to ask more specific questions.
If you notice that the organization makes it impossible to find any financial information, or that staff are being evasive or not responding at all to your questions about where the money goes, this is a major warning that there's something there they may not want you to see.
Under US law, nonprofit organizations are required to disclose certain details about their financial management and program expenses, so an organization that bills itself as a nonprofit and refuses to publicize that information has some serious explaining to do.
3. You're Not Required to Purchase Flights, Visas, etc. Through the Organization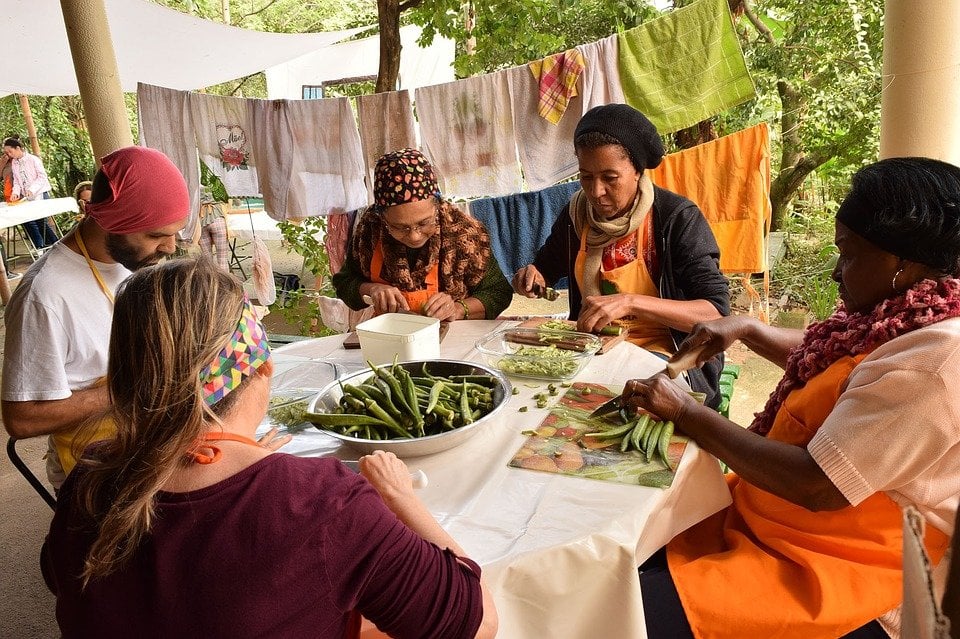 Many volunteer providers, especially those with larger groups arriving around the same time, are happy to help volunteers find and purchase flights to the host country. This makes sense in terms of logistics -- it's a lot easier to arrange an airport pickup when 20 people are all arriving on the same flight than trying to coordinate a dozen different arrival times.
Still, this is usually presented as a suggestion or option for volunteers -- not a requirement.If an organization is requiring you to buy a particular flight or go through a specific travel agent or provider, that should set off some alarm bells -- this could potentially be a scam.
You should do a quick search on Orbitz, Kayak, Google Flights or another aggregate site to see what average prices for similar flights look like. If you're seeing prices that are significantly lower than what you're being charged through the organization, chances are the company is profiting off of that major markup, rather than passing it along to local projects.
The same goes for visas. Yes, you might be able to get visa assistance from the volunteer organization, but read up on how much the visa fee is before agreeing to let the organization do the paperwork for you (hint: it's rarely over $50-100 for a tourist visa).
4. You're Given Guidance about Visas and Important Logistics
Hopping on a plane to another country isn't always as easy as just buying a ticket, no matter what passport you have. This is particularly true if you're planning to volunteer for more than three months or if you're going to be a full-time volunteer. Many countries require that foreigners get a visa for full-time work (even unpaid), while most countries will only grant tourist visas for 90 or 180 days, meaning that if you're planning to stay for longer, you're going to need a real visa.
It's helpful to do your own homework on the laws and regulations of the country where you're planning to spend time, but your volunteer organization should be able to help. If your organization has years of experience hosting and placing volunteers, staff will know exactly what you need to do in order to make sure your presence in the country is completely legal for the duration of your time there, and they should clearly communicate with you about anything you need to do before arrival.
If an organization hasn't given you any information about visa, medical or other requirements for your destination country, you should start asking questions -- and if you don't get any good answers, you should probably start looking into other options.
5. There are Qualifications Volunteers Need to Meet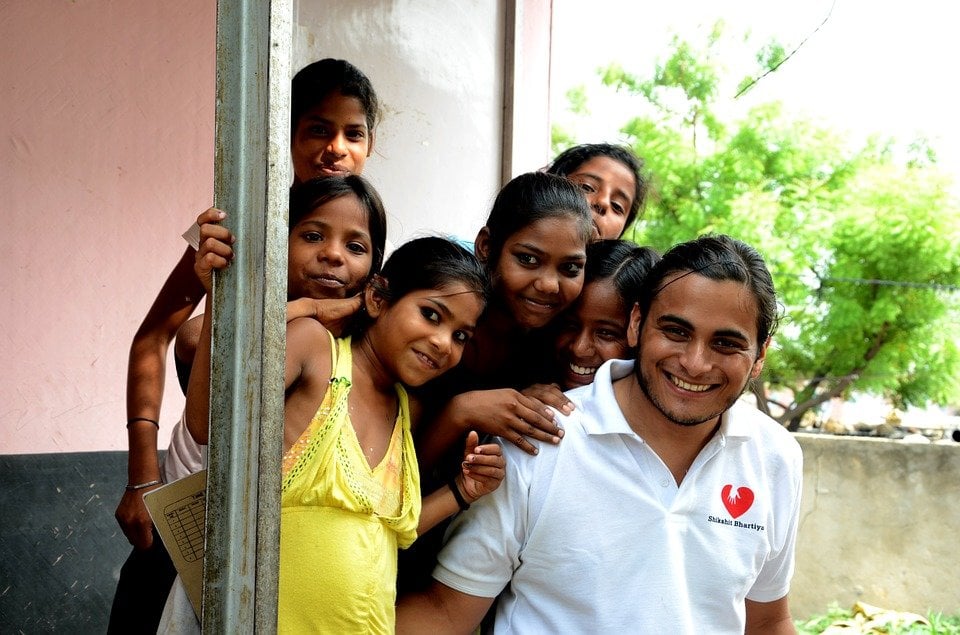 If an organization doesn't provide any training and doesn't seem to care about your experience, language skills, or background, that should be a red flag that it doesn't care much about whether the placement is a good match for you or for the host organization.
Of course, the level of skills required by a volunteer project will vary (some need highly skilled volunteers, while others can train you on the spot) but volunteer organizations should also be making sure that you're mentally stable, have some relevant previous experiences, and/or give you an orientation to the country and job once you arrive.
For medical volunteer positions, you should absolutely have previous training and experience in the medical field prior to arrival. If you wouldn't be allowed to assist with medical work in the States, you probably shouldn't be allowed to do it abroad.
For those that work with children, you should be required to have a background check. One scam, particularly in Cambodia, is with volunteers being invited to come out to an orphanage for the day (usually approached on the street the day before). Once there, volunteers will be asked to give a donation. Don't support these shams.
Other Ways to Make Sure You Choose a Legit Organization
There's no golden ticket to guarantee that you won't end up with a dud organization, but like with any other major life decision, there are plenty of helpful strategies that can steer you in the right direction. Now that you know some of the signs of trouble to watch out for, here are a few other things you can do to make sure you're looking at legit options.
Consult other travelers and read reviews
Getting a recommendation for a good organization or site can save you a lot of time and energy, and helps you feel more secure that you're going to be working with a reputable organization. If you can't find anyone for a firsthand recommendation, read reviews on Go Overseas, regional or country forum on a site like TripAdvisor or Lonely Planet's Thorn Tree to see what others have done and what they have to say about it.
Ask lots of questions
Yes, you might feel like you're annoying the poor staffers who have to answer all those emails and phones, but most providers would prefer to have volunteers who are interested and invested in what they're going to be doing abroad, instead of people who are just looking for a cheap way to get themselves closer to a tropical beach for partying. Following up with specific questions and speaking directly with staff about the organization and what volunteering actually entails will give you a better idea of what you'd be doing and help you get a sense of how much staff know about what's actually happening on the ground.
Be extra careful about orphanages
We've talked about orphanage scams before, but some of the most common scams are linked to orphanages or other centers and foundations that supposedly serve children. It's hard to deny the appeal of working with adorable kids in need, but some soulless adults out there are all too aware of the emotional impact of children, and use that to convince plenty of well-meaning foreigners to part with their money, little (if any) of which ever goes to actually benefit the children.
There are some good orphanages out there, but if you want to volunteer with children, approach these institutions with a healthy dose of skepticism and suspicion.
Don't Worry, There are More Legit than Not Legit Programs Out There
Like dating, volunteering abroad can sometimes involve taking a chance on something that isn't certain and hoping it works out for the best. Still, there's no reason to end up with the obnoxious slacker dates of the volunteering world if you can avoid it, so do yourself a favor and steer far away from organizations that don't seem like they have the best interests of both volunteers and local communities in mind.