Volunteer Abroad
Where to Volunteer Abroad with Refugees in 2022
We've rounded up the countries that are most in need of volunteers to support refugee relief, including virtual volunteering options. So stop your Googling and start your search for volunteer opportunities with refugees in 2022 right here!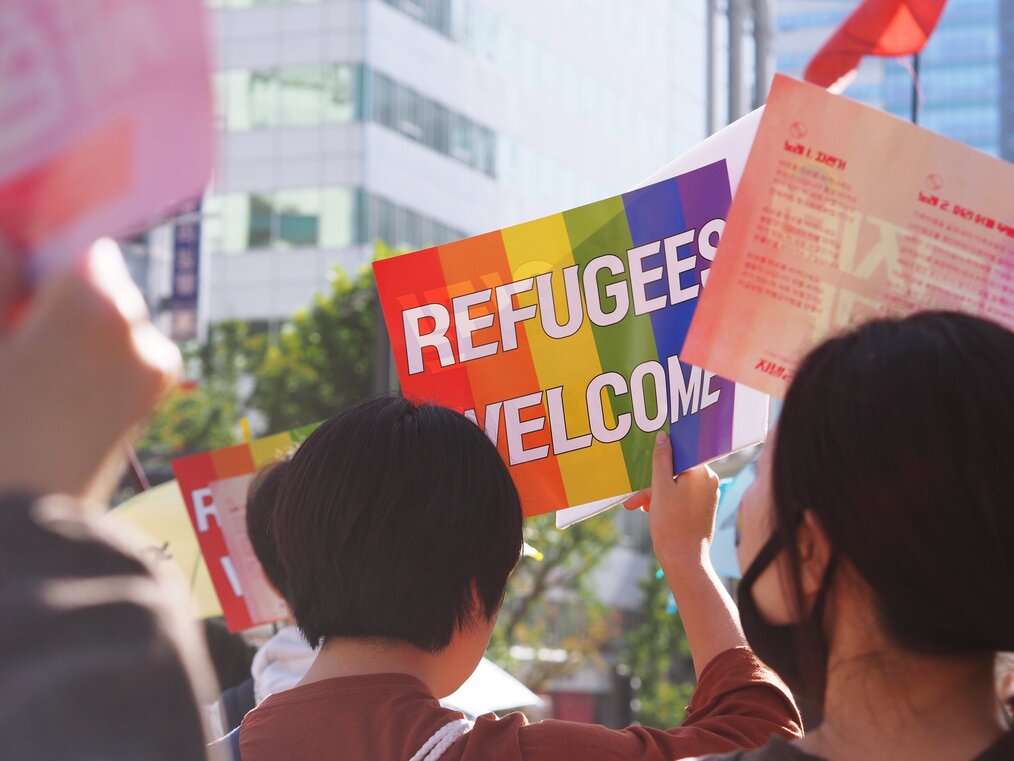 There has never been a more important time to volunteer with the world's refugees. The United Nations High Commissioner for Refugees estimates that 1% of the global population is currently displaced. Over the course of 2020, this number surpassed 80 million, despite the challenges and dangers of travel during the COVID-19 pandemic.
The experience of volunteering to support refugees can have a lasting impact when done ethically. This impact is true not only for the refugee communities but for the volunteers as well. For one woman, volunteering with Palestinian refugees in Jordan profoundly altered her perspective on the world, opening her eyes to the humanity and perseverance of displaced people in the face of difficulty and injustice.
It is still possible to ethically volunteer with refugees in 2022, but your experience might look a little different. In addition to international travel opportunities when borders open, also consider volunteering in your home country or your local community.
Understanding the refugee population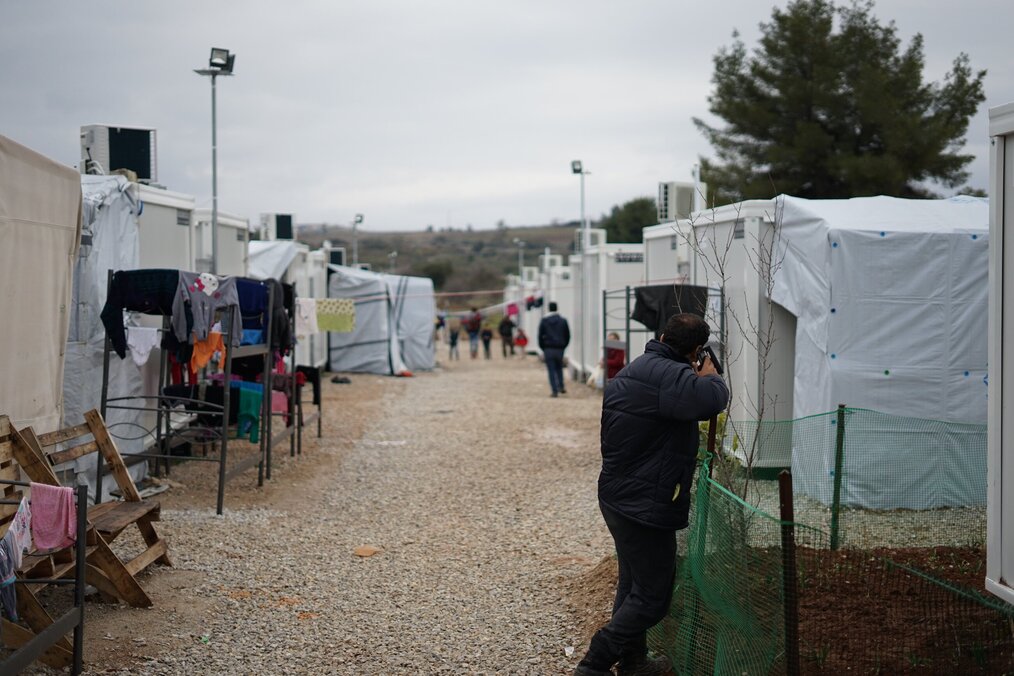 If you want to volunteer with refugees, it is first and foremost important to understand this population and correct any misconceptions you may have.
What is a refugee?
The 1951 Geneva Convention defines a "refugee" as:
Someone who has been forced to flee his or her country because of persecution, war, or violence. A refugee has a well-founded fear of persecution for reasons of race, religion, nationality, political opinion, or membership in a particular social group.
Despite the politics that surround the global population, it is essential to understand that people who are refugees are not immigrants. They do not flee their countries out of choice, but out of need.
Who are refugees and where do they come from?
Understanding the different categories of displaced persons, as well as why people become refugees, where they come from, and where they live now is important when considering volunteer programs.
As of 2021, nearly 70% of displaced persons come from just five countries. These include Syria, Venezuela, South Sudan, Afghanistan, and Myanmar.
Refugees are a diverse group. People across the social strata, including the highly-educated, find themselves displaced.
Where do refugees go?
Turkey currently hosts the most refugees, giving about 3.7 million refugees a safe haven. Lebanon, Jordan, Liberia, and Uganda are also in the top five countries in the world by the number of refugees hosted. Although the image most people have about refugees living in camps, around 78% live in cities.
The approximately 22% of people who do live in camps though face overcrowded conditions that are often unsanitary and lacking basic resources. The largest camps are located in Jordan, Kenya, Tanzania, Ethiopia, Uganda, and Bangladesh. In Europe, sizable camps are located in Greece and Italy.
What is the scale of the refugee crisis?
The refugee crisis continues to unfold at an alarming rate as we enter 2022. At the end of 2020, the United Nations High Commissioner for Refugees (UNHCR) estimated that 82.4 million people were displaced around the world, up 2.9 million from 2019. This number is roughly equivalent to the population of Germany.
Though the enormity of the crisis may seem overwhelming, there is an array of organizations, including the UNHCR, that track, support, and assist in resettling refugees. Whether providing clothing, education, shelter, or sustenance, every effort counts.
What you'll do while volunteering with refugees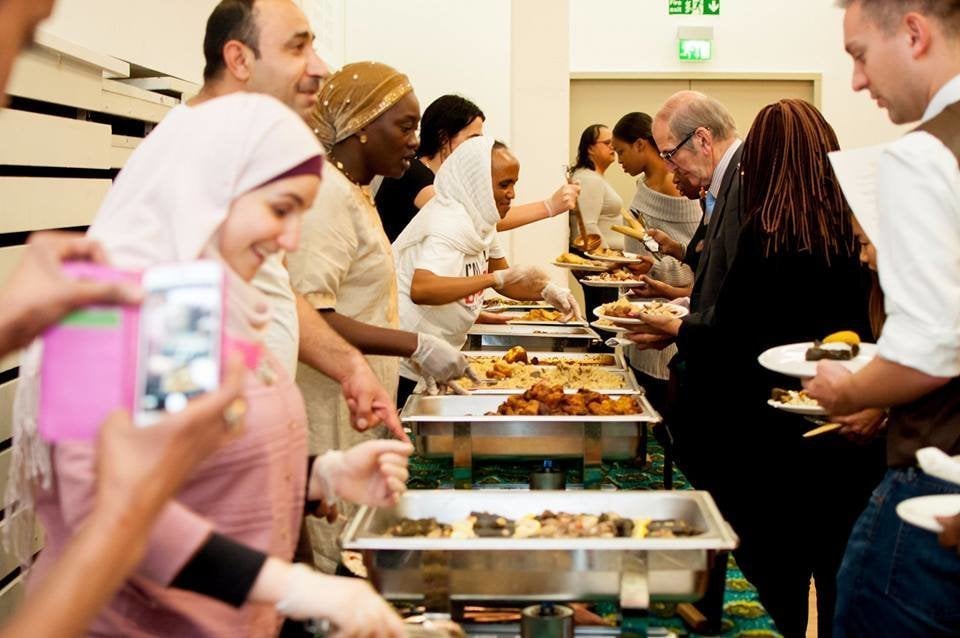 As a volunteer, you will have many roles to fill. You will provide food, hand out donations of essential items, teach English or other subjects, provide entertainment and play with children, and connect people with health services. You might have the opportunity to help with construction projects or sanitation efforts. The key is to be open and flexible to step in wherever you may be needed.
Socializing is a key component of these initiatives—as a volunteer, you will mingle with the people you are assisting every day. Many of these displaced people are without their friends and family, so small acts of kindness can make a huge difference in their daily lives.
Identifying ethical volunteer opportunities
When volunteering with vulnerable people, it is important to do so ethically. Part of this is sourcing a trustworthy and reputable volunteer organization, that focuses on serving the displaced community rather than catering to travelers or voluntourists. In the end, volunteering with people is not a vacation and care should be taken by both you, the participant, and the organization to promote the human rights and dignity of those being helped.
Some things to consider when evaluating programs providing volunteer opportunities include:
Background checks: if you will be working with children or other vulnerable populations, reputable organizations will want to do a background check.
Skills matching: as a volunteer, your individual skills and expertise are what you bring to the table. Ethical volunteering should match you with an appropriate area for your training and education rather than placing you somewhere you are likely to be ineffective.
Time limit: some volunteer experiences can be done appropriately and ethically on a short-term basis, such as joining a building site, distributing donations, or serving meals. However, activities like teaching and counseling that involve building a bond with the population may be better for those with more time to volunteer.
Financial contributions: it is common for organizations to charge a program fee. Reputable organizations will be able to clearly outline where your program fees go, demonstrating that most of the money goes directly to the affected people.
Reading reviews, talking to past volunteers, and searching the internet for information on the organization you're interested in are all good ways to get a better understanding of the project you're thinking of joining. When in doubt, consider volunteering with nongovernmental organizations (NGOs) or government-sponsored relief programs.
The 8 best countries to volunteer with refugees in 2022
For those ready to jump in and aid in refugee efforts, there is no shortage of need. This year, there will be continued challenges to consider regarding the COVID-19 pandemic. However, the countries below are open for travel and with adequate precautions can be safe options. Read on to discover the best countries to volunteer with refugees in 2022.
Volunteer in Turkey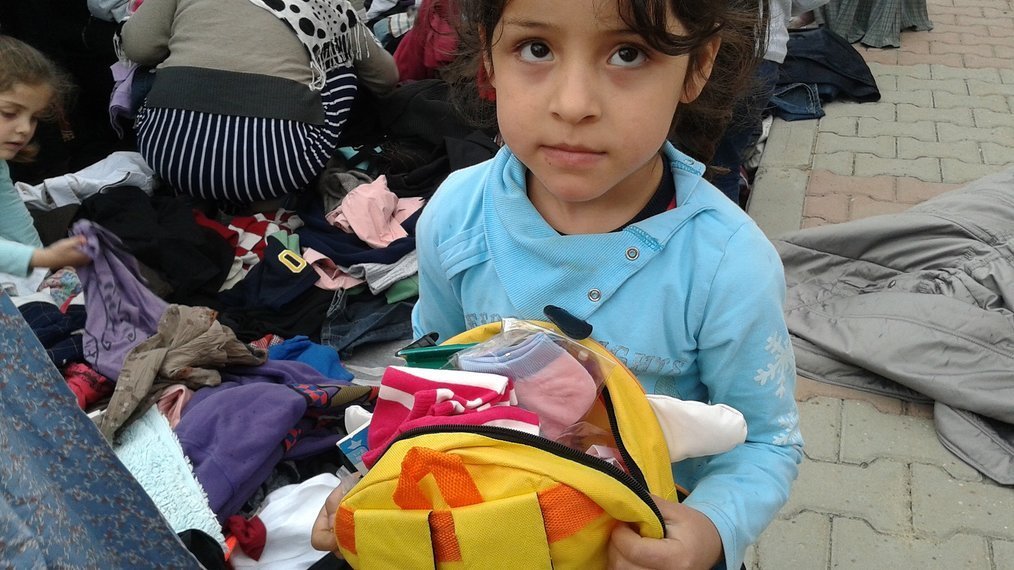 As host to the largest number of refugees worldwide, most of them coming from Syria, Turkey has several volunteer opportunities. Turkey is seen as a gateway to Europe, which many refugees hope will give them more opportunities for a new life.
The programs that work with refugees in Turkey offer opportunities in cities like Istanbul, and specific programs work with the younger refugee population.
Turkey is currently open to travelers from the United States, making it a feasible option for those who want to volunteer abroad with refugees in 2022. Keep in mind that there are travel restrictions in place such as providing a negative COVID-19 PCR test upon entry.
Volunteer in Germany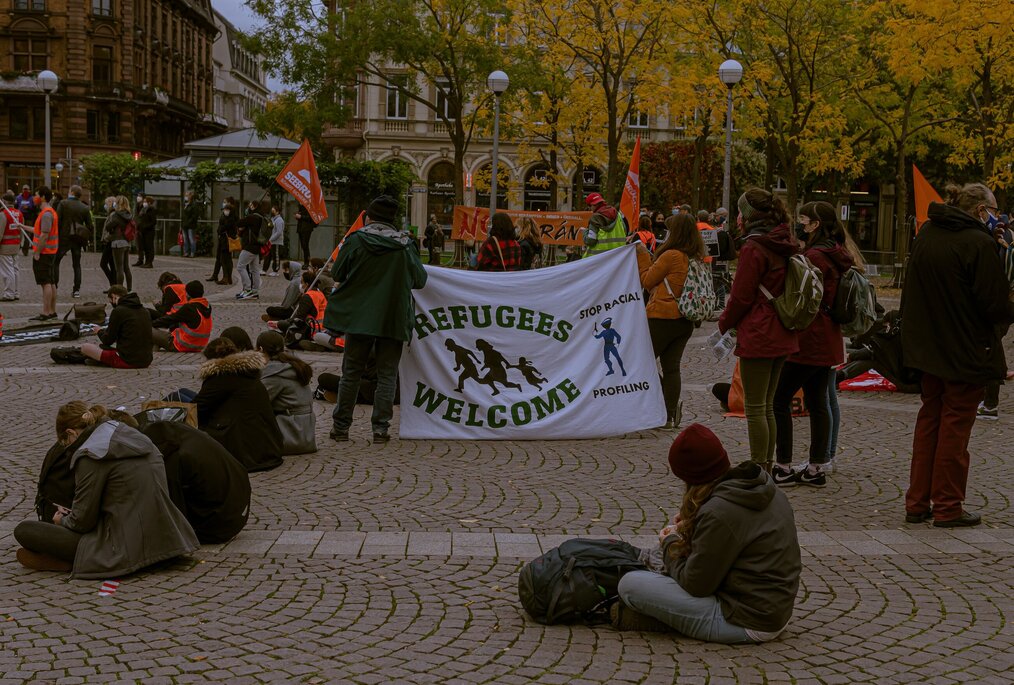 As of mid-2021, it is estimated that Germany hosts 1.2 million refugees. In fact, Germany has welcomed more refugees than any other European nation. Around half of the refugees in Germany are from Syria. Other top countries of origin include Iraq, Turkey, Afghanistan, and Nigeria.
Contrary to the refugee camps set up in other countries, refugees in Germany are placed in either housing complexes or independent accommodation after filtering through one of 19 reception centers across the country. For this reason, volunteer opportunities are available in cities and towns throughout Germany.
Travelers from approved countries can enter Germany with proof of vaccination or a negative PCR test.
Volunteer in Jordan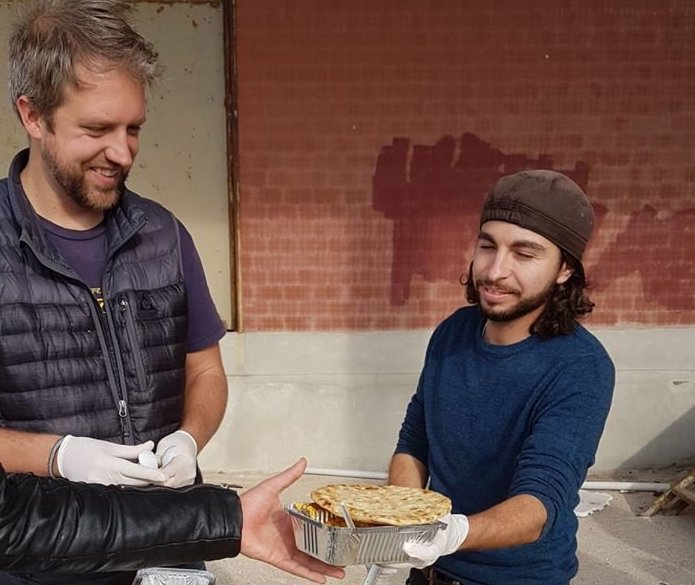 The devastating war in Syria has displaced millions of people into neighboring Jordan. Jordan is home to two of the largest refugee camps in the world, Azraq and Za'atari. Za'atari houses more than 78,000 Syrian refugees, 55% of whom are children. Around 37,000 Syrians are hosted at Azraq camp, with a disproportionate 61% of the population there being children.
Opportunities in Jordan could include teaching and playing with children or managing and distributing donations of food and clothing. Possible opportunities can be found through UN Volunteers.
United States citizens are currently permitted to enter Jordan if they provide a negative COVID-19 PCR test taken within 72 hours of travel or proof of vaccination status.
Volunteer in Bangladesh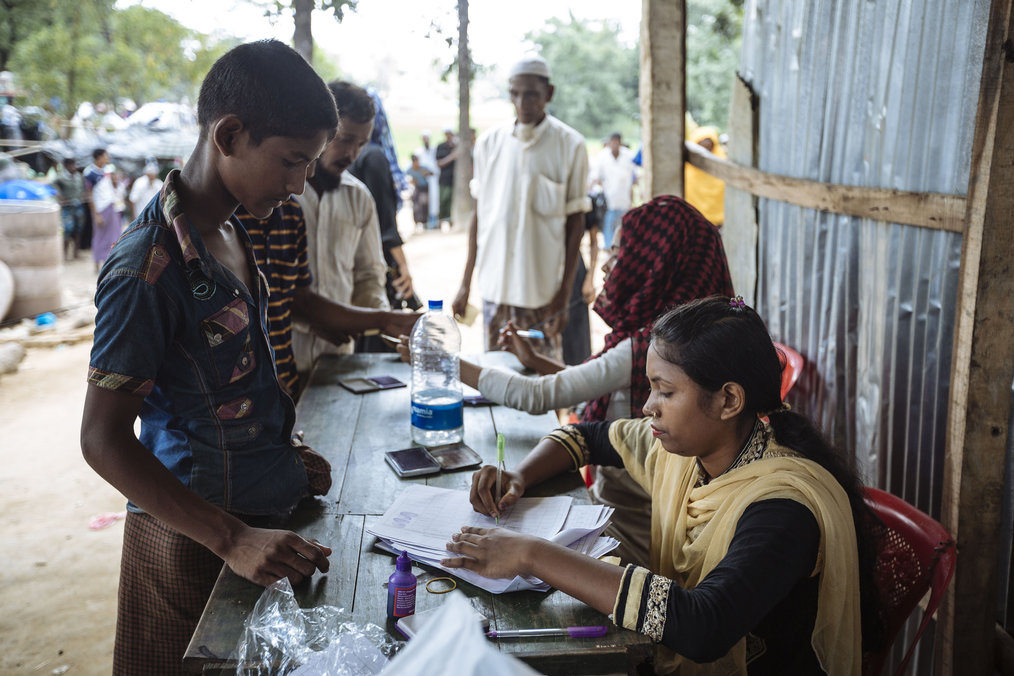 Unfortunately due to the Rohingya refugee crisis, Bangladesh remains a country that has opportunities to volunteer with refugees. In 2021, Bangladesh is currently open to travelers from the United States. A negative COVID-19 PCR test is required to enter.
Since 2017, over 1 million Rohingya Muslims, an ethnic minority in Myanmar, have been forcibly displaced due to violence. In 2021, approximately 914,000 of these people are living in a refugee camp in Cox's Bazar in Bangladesh. Notably, nearly 50% of this refugee population are children under the age of 12.
In Bangladesh, there are opportunities for medically trained volunteers to complete four-week placements in refugee camps, where you might work in an infectious disease clinic, or train local refugees as community health workers. Non-medical volunteers can volunteer in youth development, where you will tutor refugee children in basic english and academic subjects. These placements are a minimum six months, to promote sustainability.
Volunteer in Kenya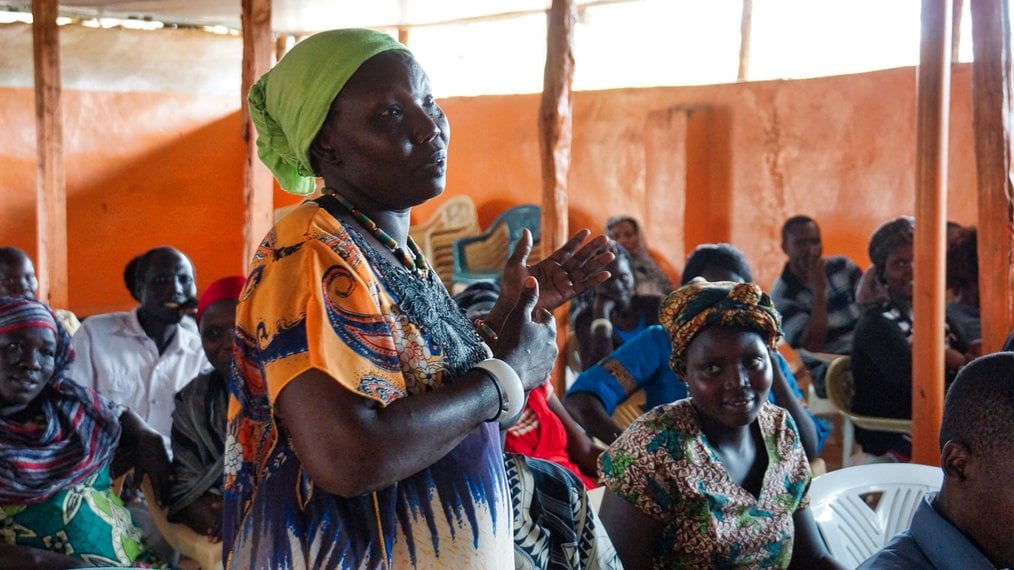 The majority of the almost half a million refugees in Kenya are from neighboring Somalia and South Sudan. Within Kenya, 44% of refugees reside in Dadaab, and 40% in Kakuma, meaning these are the primary areas where volunteers are needed.
Volunteer opportunities in Kenya include teaching in schools, medical care, and assisting with basic needs and donation distribution. There are also opportunities for volunteers with legal experience in Nairobi, to offer pro-bono legal placements for one month.
United States citizens are currently allowed to enter Kenya, pending a few restrictions. Travelers need to have a temperature below 99.5 Fahrenheit, no COVID-19 symptoms, and the negative results of a COVID-19 test taken in the previous 96 hours.
Volunteer in Colombia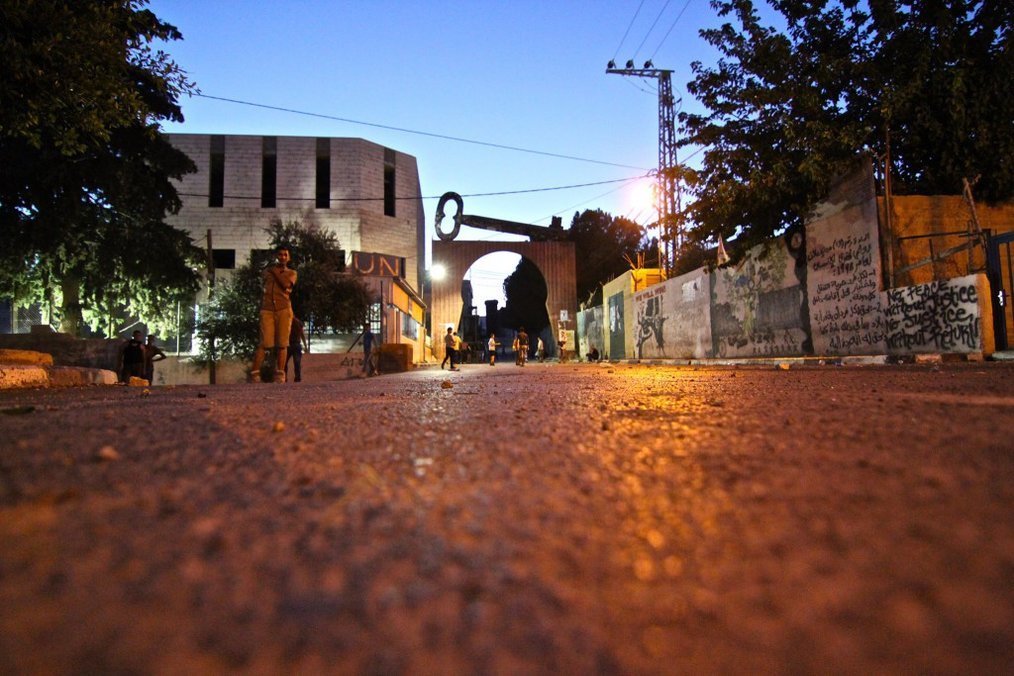 The UNHCR estimates that there are currently 1.7 million Venezuelans seeking refuge in Colombia. The political and economic situation in Venezuela continues to force people from their homes and across the border. Women and children are especially vulnerable to violence and exploitation when separated from family and left with little to no resources.
Colombia's infrastructure struggles to help displaced Venezuelans who are plagued by a lack of medical care, adequate food, and shelter upon arrival. Volunteers with experience or skills in health and medicine are especially encouraged to help in Colombia.
Travelers wishing to enter Colombia don't need a PCR test, they simply need to fill out a migration form online 24 hours before their flight.
Volunteer in Greece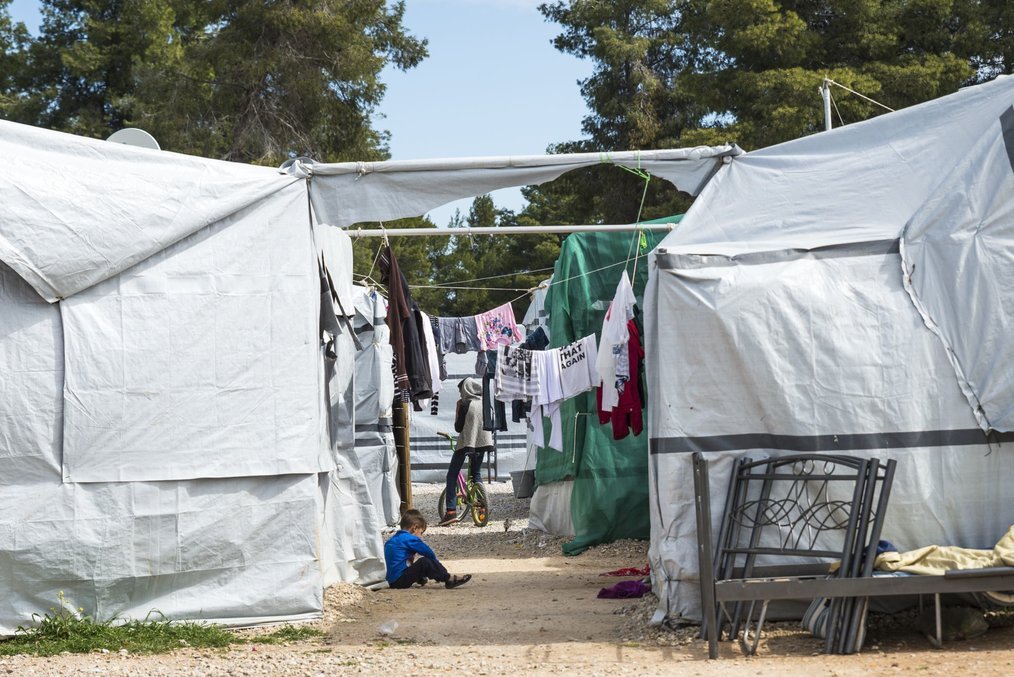 United States citizens are permitted to enter Greece provided they have a vaccination certificate. Unvaccinated travelers must have a negative PCR test or negative antigen test taken no later than 72 hours or 48 hours before arrival, respectively.
There is a significant refugee population in Greece. This includes around 38,000 people residing in mainland Greece, as well as about 16,000 people on the Greek islands such as Lesbos, Chios, Kos, Amorgos, and others.
There is no shortage of organizations to lend your support, including this Help Refugees program in Thessaloniki that needs volunteers for warehouse sorting, donation distribution, kitchen work, and more.
Bonus: Virtual Volunteering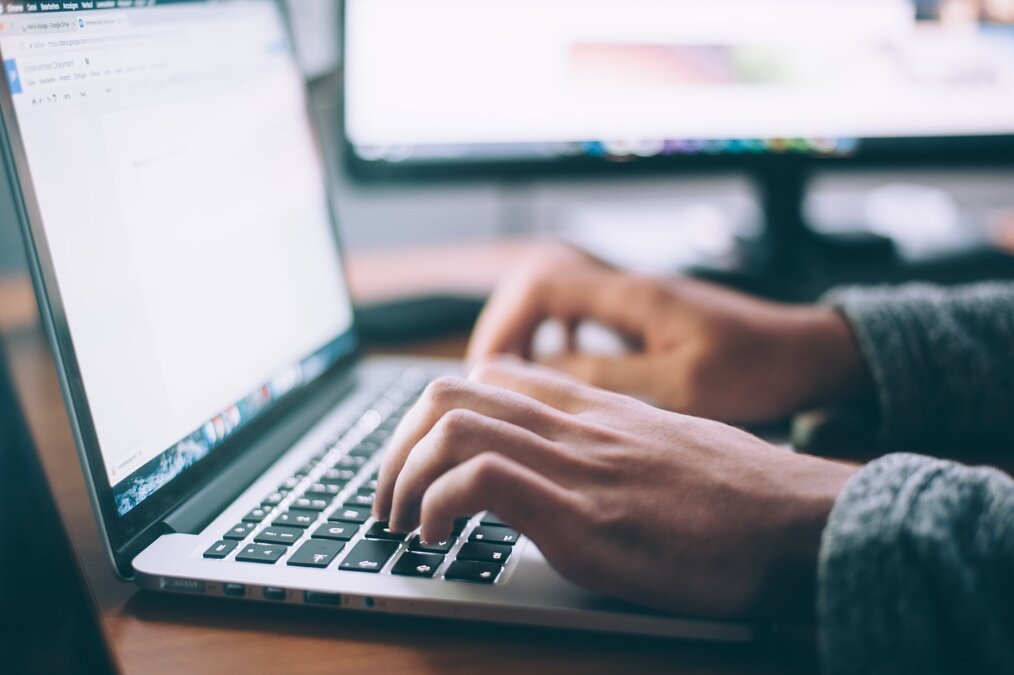 It's not a country, per se, but with so much of our lives going virtual due to the pandemic, it follows that there are increasing opportunities to volunteer with refugees virtually.
If you are interested in global public health, then there are plenty of virtual volunteer programs. In these programs, you won't exclusively be working with refugees, but you will learn the intricacies of global health in the context of displaced people.
The Foundation for International Medical Relief of Children offers five virtual volunteer programs including fellowship, leadership, and a Spanish-language program. Amigos de las Americas Community Impact Project is another great virtual volunteer program. In collaboration with fellow volunteers from Latin America and the United States, you will develop your own service project, which can include volunteering with refugees in your local community.
In 2021, virtual programs are still developing, so there is something to be said for being proactive and thinking outside the box! Reach out to local organizations to see what their needs are and if you can lend a helping hand.
Additional resources for volunteering with refugees
If you're interested in international volunteering with refugees, you should start your research here with Go Overseas. Outside of our site, there are a lot of great resources for learning more and getting involved. Below are a few organizations involved in the worldwide refugee crisis that offer volunteering opportunities at home or abroad.
Make a difference with refugees in 2022
Although the refugee crisis may seem like an insurmountable global issue, it really can be tackled one community at a time, one caring heart at a time. This is one of the biggest problems our world is facing at this time, but by volunteering at home or abroad with even a few families or individuals who have been displaced, you will make a difference.
Additionally, speak up when you return home, or when you finish your virtual volunteer program! Talking about your volunteer experience will educate friends and family about a crisis that can seem remote and hard to comprehend in the context of their privileged daily lives. Share your stories and, while retaining privacy, the stories of the refugees you met. Your continued efforts can help rebuild lives in the wake of tragedy, and promote much-needed institutional changes.