Study Abroad
The 7 Best Cities to Study Abroad in Costa Rica
One of the most popular destinations for study abroad students, Costa Rica truly has something for everyone. Check out the best cities the land of "Pura Vida" has to offer for your study experience.
Key Takeaways 🔑
Costa Rica is known for its friendly locals and laidback lifestyle -- perfect for students who want to practice their Spanish in a stress-free environment.
Whether you're looking for a lively city or a quiet, secluded beach, Costa Rica has a destination for you.
Costa Rica is lined by two gorgeous coastlines with rainforests, national parks, and historic cities in between -- what's not to love?
Costa Rica is one of the most visited and modern countries in Central America. The country is home to 4.5 million people, most of whom are gathered around the capital, San Jose. Costa Ricans have a phrase, "pura vida", or pure life, which describes their relaxed and peaceful lifestyle.
The country focuses on education as a whole, with a 98% literacy rate for citizens aged 15 and older. They even went so far as to abolish a regular army, instead choosing to direct more funds toward education, something that hasn't been lost on American college students looking for adventure.
During the 2018-2019 school year, over 8,000 U.S. students chose to study abroad in Costa Rica making it the 10th most popular destination in the world. It even outranks Mexico as the most popular country in Latin American for U.S. study abroad students.
After deciding to study in Costa Rica, there are still more decisions to make. Choosing a specific location and program come next. Here are some of the best places to study overseas in Costa Rica.
A note on COVID-19: Be sure to check out the US Embassy in Costa Rica and the official Costa Rica toursim pages for up-to-date information on travel and entry requirements.
San José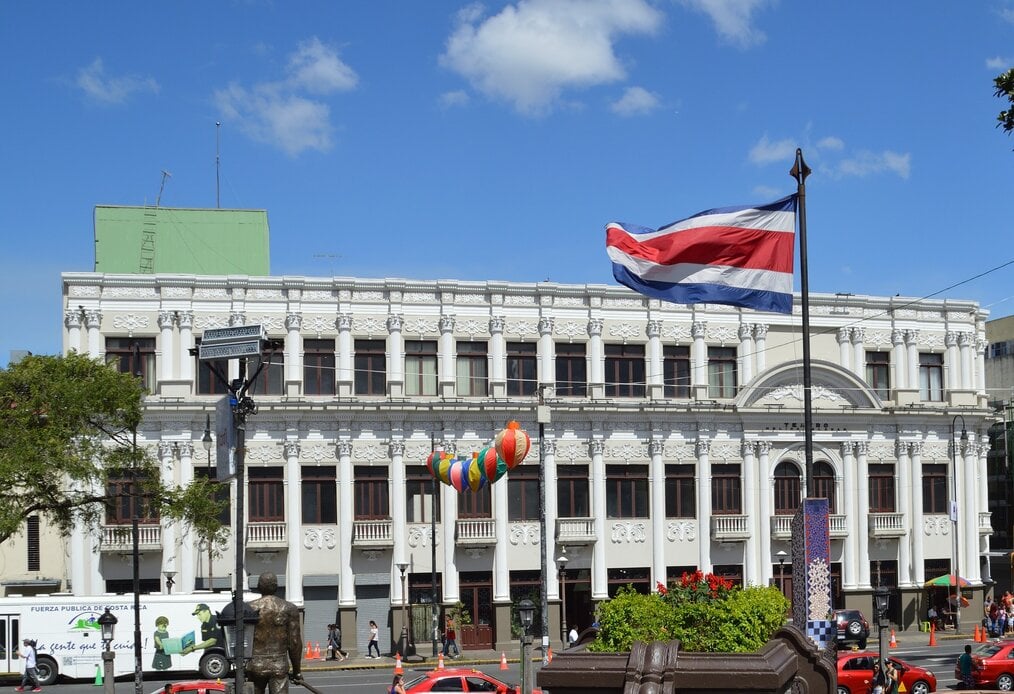 San José is anything but a traditional Central American city; it's one of the most culturally modern and favorite cities in the region. Which makes it the perfect place to study in the country. Culture is alive and well in San José, and the downtown area is packed with museums and galleries. Of course, the restaurants, cafes, and craft breweries make this area especially great for students.
San José offers some great areas for studying outside with local parks throughout the city that offers a respite from the busyness. Local arts are a great way to learn about the culture and history of the area. And the best shopping in Costa Rica is in the Mercado Central, where you can find a little bit of everything.
Heredia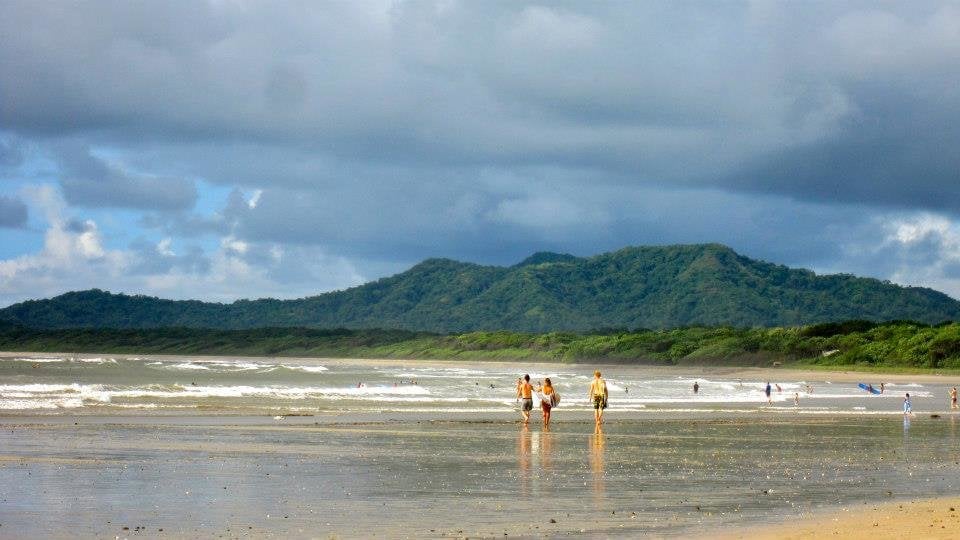 A short drive from Costa Rica is a smaller, yet just as charming city. Heredia is in the smallest of the provinces and is full of natural beauty. It also is close to the Nicaraguan border, which is perfect for a quick excursion if you're feeling adventurous.
Heredia has several trendy tourist locations such as the La Paz Waterfall Gardens and the Braulio Carrilo National Park. Studying here would give you the opportunity to see them all. But don't get caught up in the touristy stuff; make sure you spend time with the locals as well. If you are interested in studying agriculture or earth sciences, Heredia is a great place to go.
San Ramón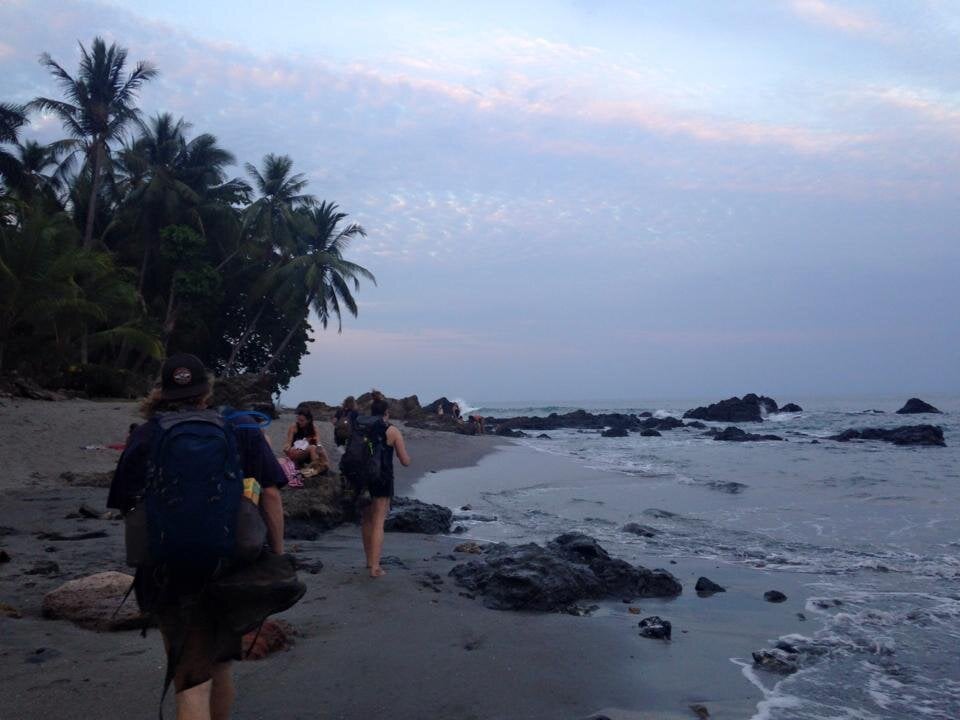 For an authentic Costa Rican experience, San Ramón is a great choice. The area is still steeped in the traditions and customs from the past. It's a fantastic place to immerse yourself in the culture and practice your Spanish. San Ramón is a college town, making it a hub of activity for young people. There are regular art exhibits, festivals, and a museum, all of which set this small town apart from the others in the country.
Exiles from the capital city founded San Ramón. It's known as "the city of poets and presidents" where intellectuals and free-thinkers flock. It is also a short 45-minute drive from the beach. In keeping with the feel of San Ramón's authenticity, Playa Dona Ana is a Tican family beach.
Monteverde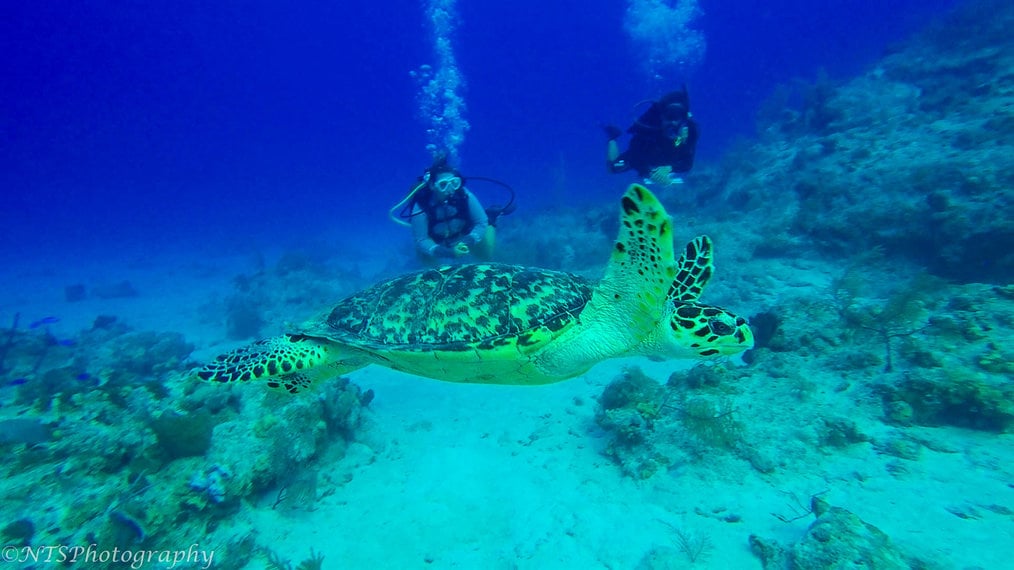 For anyone interested in a cooler tropical area to study, consider Monteverde. It may not have the bombastic volcanos or sunny beaches that attract tourists, but there is plenty to do and see here. Plus, there's the added bonus of fewer bugs and cooler temperatures, which can make a huge difference depending on which semester you study abroad.
Monteverde is a small town that often draws in science and environmental studies students. There's so much to explore here with the rainforest and the nearby dry tropical plains. The mishmash of cultures in Monteverde might also interest those in the social sciences as well; the Quaker influences combined with the cowboy culture create a lot of interesting conversation starters.
Samara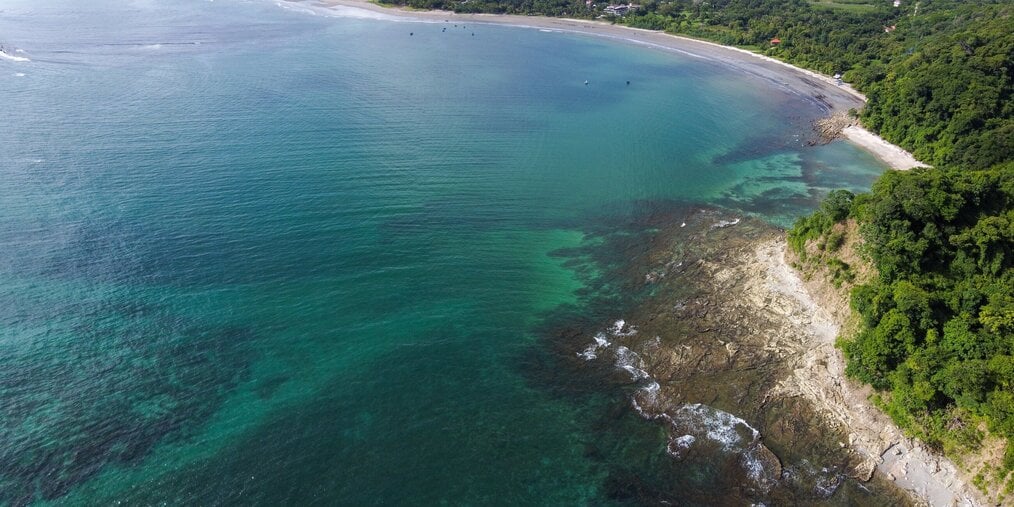 Natural beauty is a theme you often see throughout Costa Rica, and the Nicoya Peninsula is no different. Samara is a popular beach town, frequented by vacationers and tourists, but also enjoyed by locals. Despite that, the long length of the beach means it never really feels crowded.
The area is a great place for students who are seeking a natural and authentic Costa Rican experience. There's enough to do without it being overwhelming. Organic markets, health food stores, and naturopathy are very popular here. It's an excellent place for studying and learning, without the hustle and bustle of a big city like San Jose, but close enough to get there if you need to.
Montezuma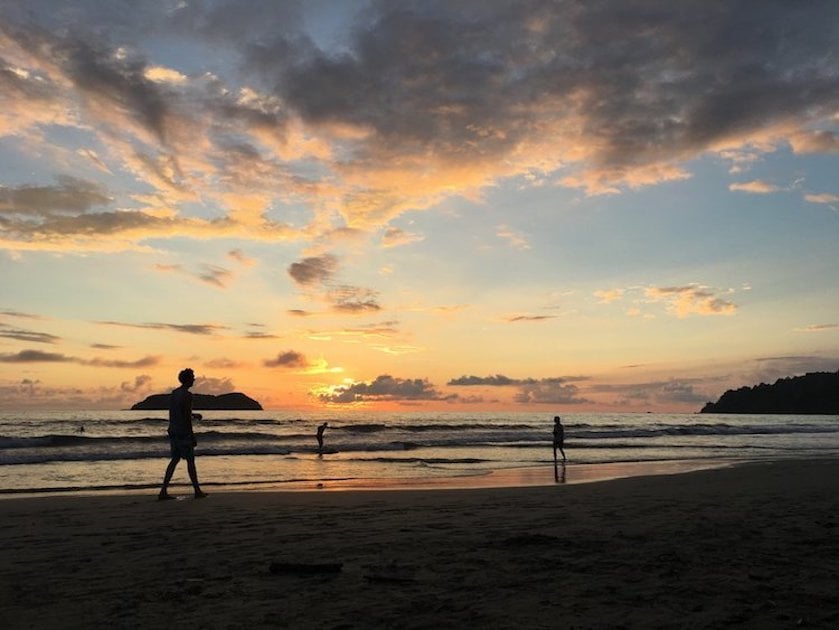 On the west coast of the country is a well-known city, Montezuma. It's quite the vacation and tourist location, and still not too far from San Jose. Past students have liked being close to the beach and the nightlife that comes with it. Yoga is incredibly popular in town and is a great way to relieve the stress that comes with studying and learning a new culture.
Montezuma offers students opportunities to hike, swim, and interact with nature. Marine and environmental sciences, natural sciences, and zoology students can benefit from local organizations like the Romelia Wildlife Reserve which engages in turtle conservation and protection.
Cartago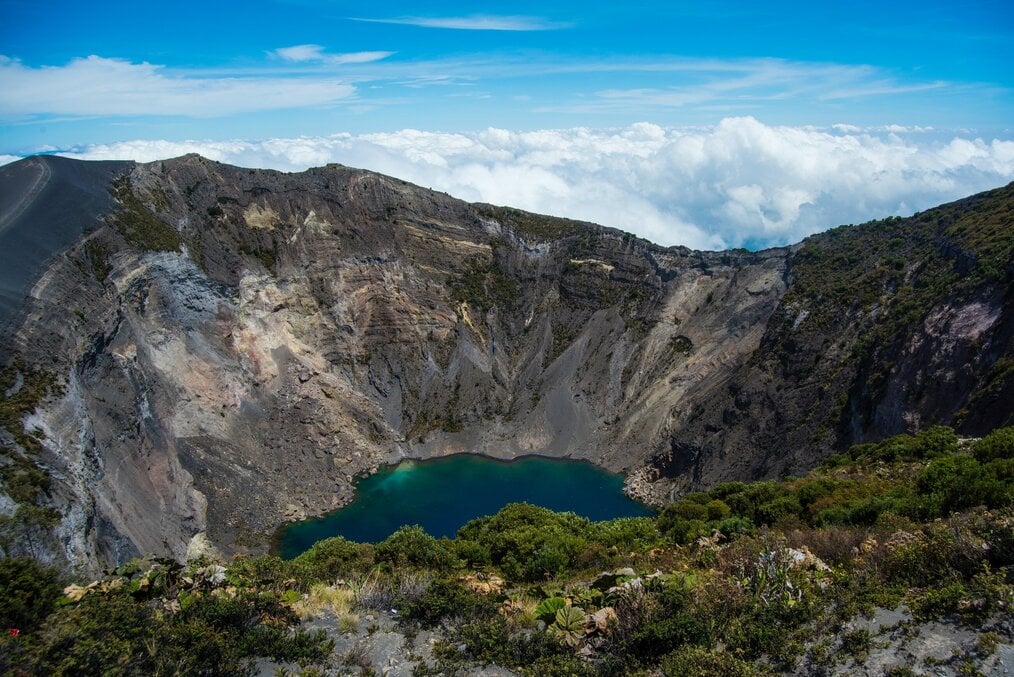 Another town close to San Jose, but boasting its own attributes is Cartago. The former capital from 1574 to 1824, Cartago is home to Our Lady of the Angels Basilica, which draws scores of tourists and religious pilgrims alike every year. A city with a population just over 156,000, it's small enough for students looking for immersion programs but large enough to not miss out on any amenities..
Walking is very popular as everything you need is within a short distance, and it lends itself to an impromptu conversation and constant cultural observations. If you want an escape from city life, the Irazú Volcano, pictured above, is a short bus ride away. In Cartago you'll get the best of both worlds: the charms of a historic city and the stunning natural beauty of Costa Rica.
Explore Costa Rica
You can't go wrong with studying in any of these cities in Costa Rica. And if you're struggling to decide, some programs incorporate more than one town into their curriculum. Get out there and explore!