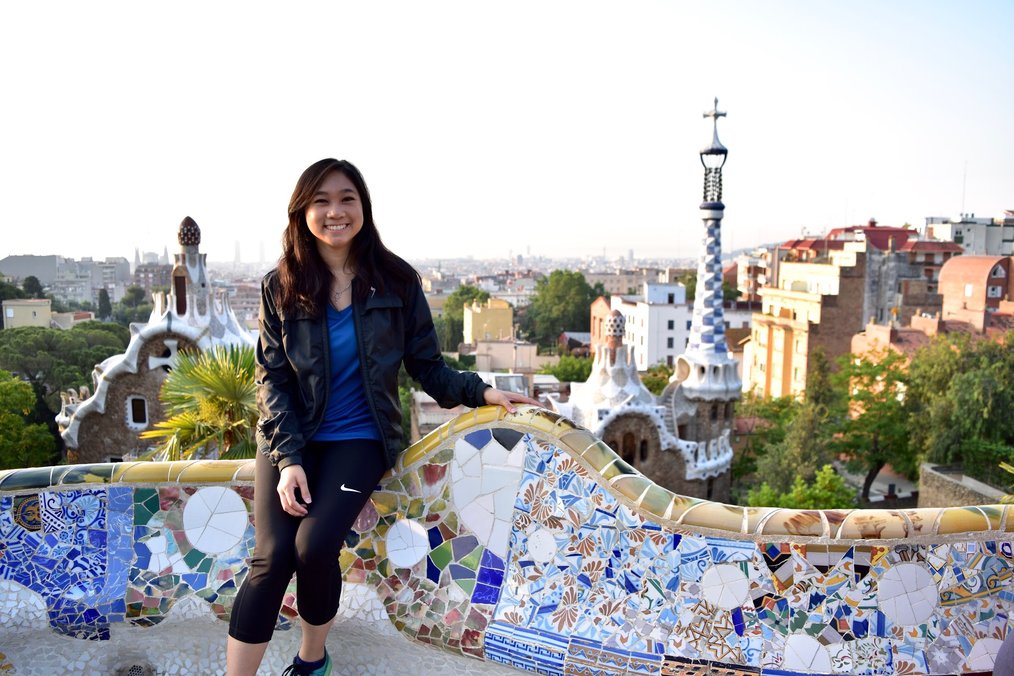 Spain is one of the world's top study abroad destinations and there's no question why; the land of sun and siestas boasts a laid-back pace and low cost of living. A geographically diverse country, you can find mountains, forests, or relax on one of the beaches along Spain's 3,000+ miles of coastline.
Don't speak Spanish? No pasa nada. Even if you haven't studied the language, there are programs in English available to you for everything from anthropology to chemistry. The best part is, studying abroad in Spain can be quite affordable and many scholarships exist to lessen the financial burden.
To help you navigate the process, here's a guide to help you study abroad in Spain, even if you don't speak Spanish.
Step 1. Find Study Abroad Programs in English
While most study abroad programs in Spain focus on learning the language and exploring Spanish culture, options exist outside of the world of language acquisition. There are several routes to explore when deciding which study abroad program to select. Three of the most popular include university-led programs, direct enrollment through an outside university, and study abroad provider programs.
University-Led Programs & Exchanges
Your college's study abroad office is home to a wealth of information. By speaking with an advisor or visiting the office's website, you can find out about all the available opportunities. Most universities run faculty-led study abroad programs and exchanges which allow students to experience life abroad while earning credits that transfer back seamlessly.
As an undergraduate at West Virginia University, I spent a month in northern Spain studying Spanish language and culture. Two of my Spanish professors led our group of about 20 students. Aside from attending classes, we went on weekend trips to places like San Sebastian and Bilbao and also visited numerous cities after the completion of the program as we worked our way back down to Madrid. I made countless new friends, saw a great deal of Spain, and earned 6 university credits; all with the safety blanket of a WVU-led trip.
While my program was indeed in Spanish, WVU, like countless other universities, also runs several exchange programs at major Spanish universities offering courses in English. Had I not been double majoring in Spanish, I could have still experienced the beauty of Spain with one of these exchanges. Check with your university's study abroad office to find what adventures await you.
Direct Enrollment Through a University in Spain
If you're not happy with your school's study abroad program offerings, consider enrolling in one hosted an outside university. Suffolk University, based in Boston, operates a Madrid campus that runs classes in English for a wide variety of subjects including art, social sciences, biological sciences, history, and math.
Arcadia University, another private university, runs a program in Granada. Students can take classes at the university's own building in the middle of the city center or have the option to study in English at the Universidad de Granada. Arcadia also offers programs during the fall and spring semesters or for a full academic year.
Third-Party Study Abroad Provider Programs
If you want support, security, and a whole lot of extras, consider going overseas with a study abroad provider. There are several reputable, highly rated companies available to walk you through every step of the study abroad journey.
ISA runs programs in 9 different cities across Spain, including Sevilla, Malaga, and Salamanca. Their program fee includes tuition, housing with a host family or furnished apartment, meals, visa support, tutoring, and much more. They will even pick you up at the airport!
In operation for 65 years, CIEE is another provider popular among study abroad participants. With CIEE, students can pick from 33 programs in areas ranging from global architecture in Barcelona to tourism in Palma de Mallorca.
Most providers offer scholarships and grants to help offset costs so make sure to do your research!
Step 2. Pick Your Location Wisely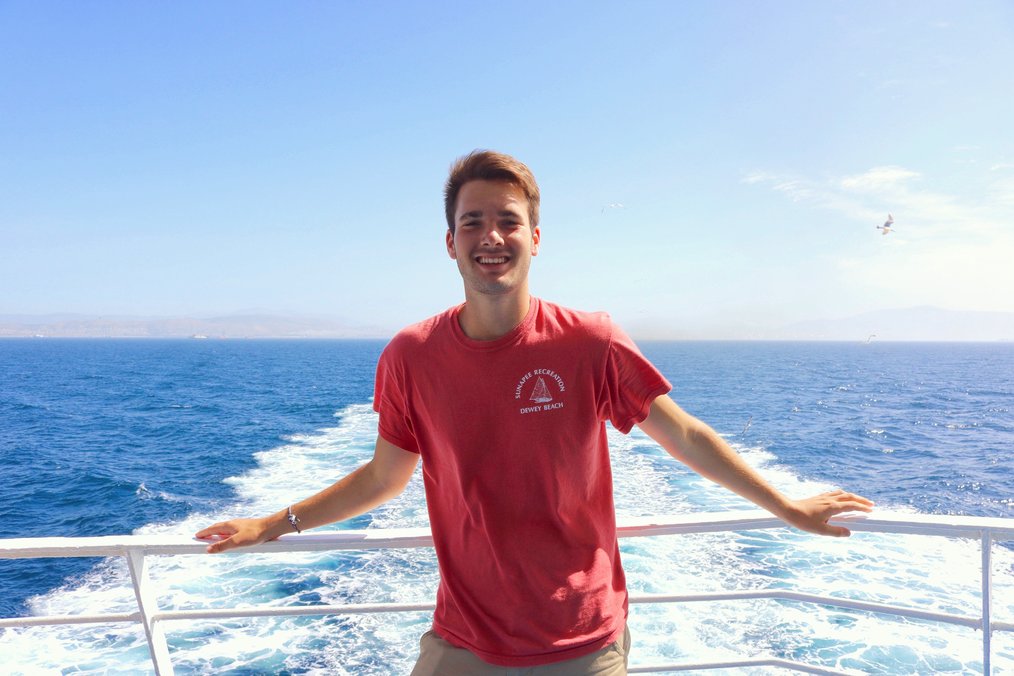 Do you want to live in the big city or a tiny pueblo? By the sea or in the mountains? Dying to spend your days in a bohemian, thriving arts scene or in a town full of five-star restaurants? Spain's geography is as varied as what its cities and towns have to offer so it won't be hard to find the perfect fit.
Madrid, Spain's capital city, is never at a loss for things to do. Enjoy one of its many free museums, lounge on the grass with friends in Retiro park, have a bite and glass of wine at Mercado de San Miguel, or spend a lazy Sunday browsing the sprawling El Rastro market. Madrid is a popular destination for students, au pairs, and teachers alike so you will have no problem meeting fellow English-speakers.
If a slower pace of life and warm weather is what you fancy, a southern city in the beautiful region of Andalusia might be right up your alley. Granada, home to the stunning Alhambra castle, is a smaller, student-friendly city filled with history and beautiful medieval architecture. Cadiz is another city popular among students due to its proximity to pristine beaches and lively nightlife.
While a bit more rainier, there is no shortage of things to do in northern Spain. Bilbao, located in the Basque Country, is host to loads of culture and a thriving arts scene. If you study in this historic gem, you'll have easy access to the lovely beaches of Santander and the winery-filled hills of La Rioja, not to mention 2.5 hours by bus will get you to southern France. Last but not least, don't miss out on a weekend trip to San Juan de Gaztelugatxe, where you can climb up the island's 241 stairs and ring the church bell. Don't forget to make a wish!
Step 3. Master the Housing Search Before Arrival
Once you've picked your program, you'll need a place to call home before classes start. If you go with a study abroad provider housing is usually included and ranges from dormitories or apartments to a room in a Spanish family's home. Both options have their pros and cons.
Adventurous students desiring a more "authentic" experience can opt for a homestay with a Spanish family. You will be welcomed into their home, sharing meals and free time with them. While this option gives you a look into everyday life in Spain, the language barrier can make it difficult to communicate and, ultimately, connect with your host family. Smiles and gestures are universal but without even basic conversation, you'll miss out on learning about each other.
Alternatively, a dorm will surround you with other English speakers, probably many of whom will be from the US. This will make it easy to meet new friends and form support networks. However, hanging out with only English speakers can isolate you and keep you from immersing yourself fully in the culture. Never actually needing to speak Spanish will demotivate you from trying to learn. While feelings of familiarity and security are nice, you don't want to get stuck inside your comfort zone and miss out on all Spain has to offer.
Finally, if you want a more independent experience, you can search for your own accommodation. In Europe, the Erasmus Programme is an EU exchange program that lets students at EU universities hop around during their studies. Not surprisingly, Spain is a favorite among European students as well. Because of this, student housing is cheap and plentiful. If interested in securing a room in a shared house or a studio, websites like Piso Compartido and Idealista are great places to start your housing search. They are decidedly less shady than Craigslist and have English versions to make browsing easy.
Step 4. Get Settled In with These Tips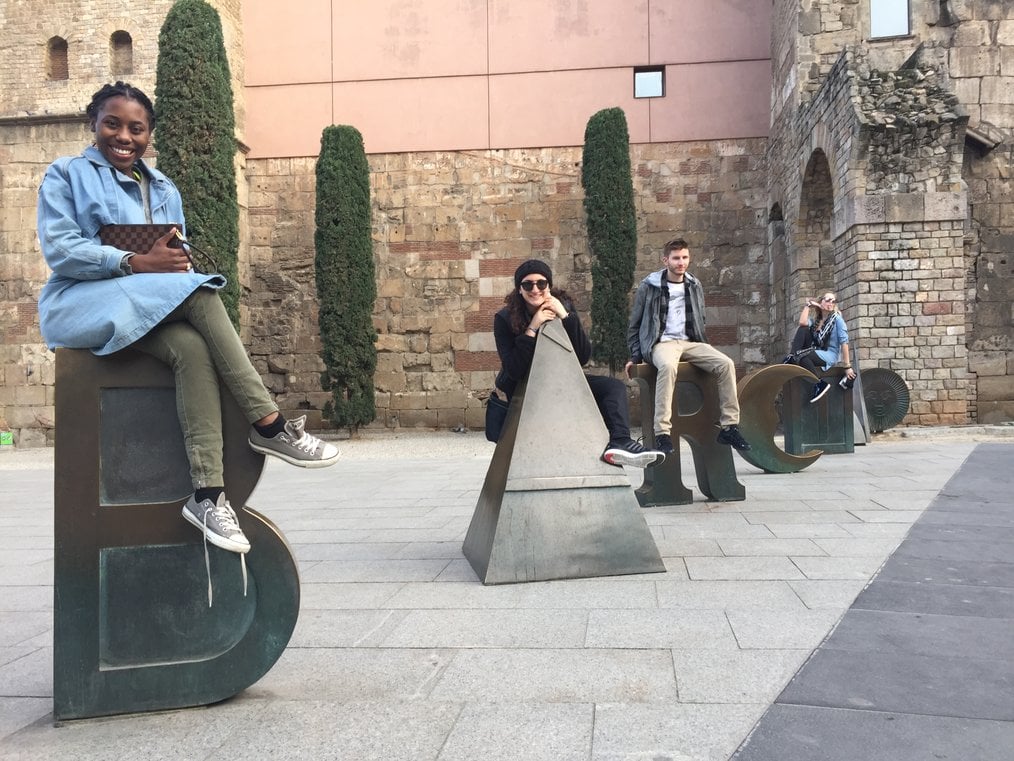 Should you find yourself feeling lonely or needing advice on where to find English-speaking doctors or other services, expat/student Facebook groups exist to make the transition easier. Many of these host organized meet-ups and are generally a place where members can ask questions and share information. In larger cities like Madrid, you can also find pub crawls specifically for students which can be a fun way to unwind after a long week of classes and meet some new international friends, all while experiencing the city's raucous nightlife.
If you'd like to work on your (possibly non-existent) Spanish skills, try joining an intercambio, or language exchange. Intercambios are held at bars or coffee shops and tend to follow an informal format of half English/half Spanish so everyone gets to practice (or in some cases, take a break from speaking your non-native language!). Formal language classes can be quite affordable as well. If you'd like to take private lessons, you can post an ad on asking for a Spanish tutor. Rates tend to be low and the teachers can meet you at your home, theirs, or a public space.

Finally, if you get tired of Spanish food (doubtful!) or just want a reminder of home, a fantastic chain called Taste of America has stores dotted across the country. This unique shop carries a plethora of different favorites from Frank's RedHot to Trix cereal. Disclaimer: it can be a bit pricey compared with what you're used to at home. Though while you will find yourself paying a little over $3 for a can of Campbell's, that grilled cheese and tomato soup is priceless when you just want some good ol' fashioned comfort food.
Free Language Learning Resources
Before you go, learn some conversational basics or brush up on what you learned during Spanish 101 in high school. Having even a little bit of familiarity with the language will make the entire study abroad process seem a lot less daunting.
Luckily, there are tons of free apps and resources online. I've selected some of my personal favorites as a jumping off point:
Studying in Spain in English is the perfect transition overseas; you won't skip a beat with your classes, plus you'll have the added bonus of an exciting new country and culture to explore. Whether making the journey solo or with a group, there are countless options to suit your comfort level and give you the best possible experience.
If you can see yourself lounging on the beach reviewing class notes, or celebrating the end of exams with a glass of wine on a sunny terrace, then you should fit Spain into your academic plan!
This article was originally published in December 2012, and was updated in September 2018.