Study Abroad
5 New Reasons Why STEM Majors Should Consider Studying Abroad
The workload needed to graduate with a STEM degree may seem incompatible with studying abroad, but the benefits make it well worth it. Here are just a few of the reasons why.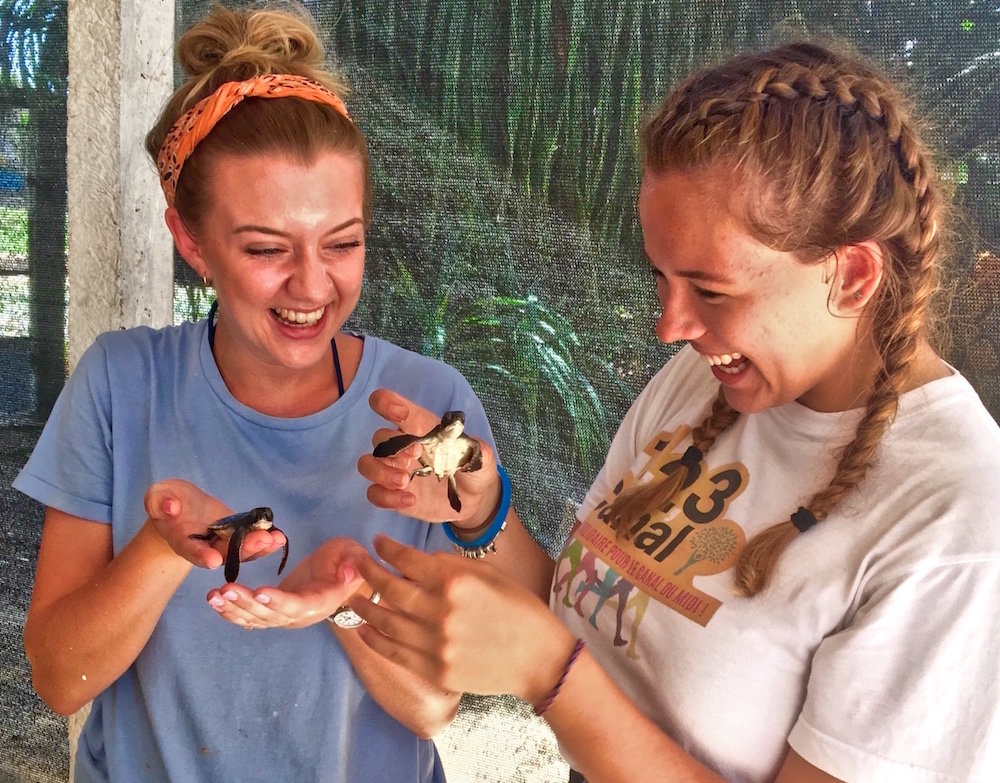 I get it. During my five years as a college instructor, I encouraged my (mainly freshman) students to study abroad, regardless of their major. I shared stories of possibilities for my nursing hopefuls and my dedicated future educators, and I particularly enjoyed tackling the challenge of convincing my STEM (science, technology, engineering, and mathematics) students that they can and that they should study abroad, particularly early on in their college days.
The excuses for why they couldn't study abroad were endless: "I can't afford it", "There aren't any places where I can take classes that count towards my major", and the most common excuse was, "I can't study abroad because it'll offset my program".
While I can understand and empathize with class schedules and required courses offered only at particular times, most students don't realize that they can follow their course timeline without delaying their graduation date and taking classes abroad!
Many still didn't believe that it was possible, so allow me to explain the top 5 reasons why STEM majors shouldn't just consider studying abroad…but why they should actually study abroad.
1. You don't HAVE to take your major courses during your study abroad
Ding ding ding, gen eds, anyone? Everyone has those general courses to take care of, like English, fine arts, natural science, and laboratory science…why not knock 'em out while you're in a different country? You're going to have to do them anyway, so why not do them in France, Italy, China, or even Thailand! If you're timid to take the plunge with a full semester, try a short faculty directed course or even a month during your summer break. Many of those suggested programs offer a ton of courses both in and out of the STEM fields, so you could take an upper-level biology class while you're knocking out your fine arts credit with a sculpting class in Italy. Who knows, you may even get ahead in your program! Besides, the merits of a well-rounded student can't be stated enough.
2. You can study in English
No foreign language skills? No problem! There are endless amounts of programs in English. Many courses in computer programming, information technology, and even math have a universal language…it doesn't change regardless of location. You already have a key to unlocking connections with this shared interest, so don't let it intimidate you or shy you away from taking that first step.
Don't be afraid to geek out over structural blueprints, master HTML codes, or discussions about whether Bonferroni or Tukey is the best post hoc tests in statistics! Check out these popular STEM programs abroad in English:
All of our programs provide English-speaking classes or work environments in a variety of academic areas, including all areas of science. Whether you need classes for your major, minor, or electives, you can be confident you will earn credits toward your degree program.
3. You can score sweet scholarships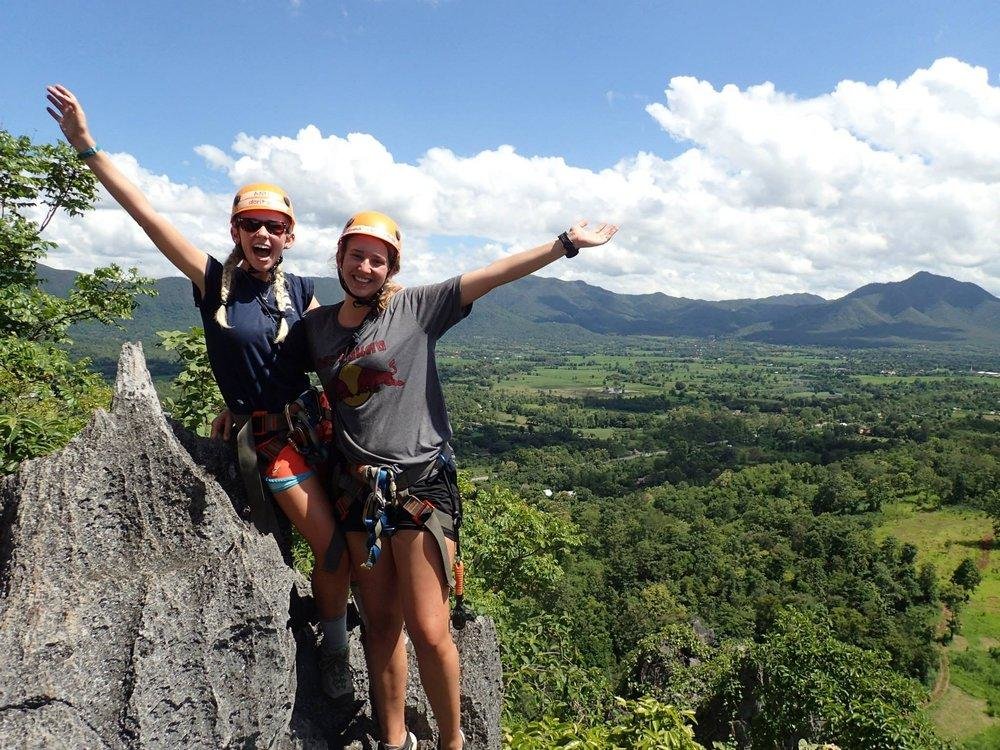 If you want to forego the whole liberal-arts-education-la-dee-da-dee while studying abroad, then work your wonderful STEM background to your advantage! The government recognizes how important these fields are -- so much that they've created huge honkin' scholarship programs! The U.S. government thinks that it's so important for students in STEM majors to study abroad that some scholarships are even amounting to a minimum of $8,000! If you plan to go abroad for longer than a summer, consider applying for a semester or even a full academic year—you could earn up to $20,000 in scholarships. The tradeoff is that you eventually intend to work for the federal government. Bringing back the valuable information you learn abroad and building relationships with other countries are the main goals to strengthen cross-country collaboration. Science and engineering, mathematics, and computer and information sciences are some of the top ranked Boren Scholarship Fields of Study that the government finances.
See also: API Study Abroad's S.T.E.M. Award.
4. You can still avoid the 5th Year Senior victory lap
If you start thinking about studying abroad early on in your college days, nothing can stop you from pursuing your dream of studying abroad. All it takes is a little planning, some researching, and a lot of questions directed towards your home university and your exchange program. And remember, some universities abroad are far more innovative and more high tech than U.S. universities. Take a look at these cool international programs.
If you have a particular university in mind that you would like to study at (be it for the faculty, the location, or their general reputation), don't forget to take advantage of the opportunity to directly enroll at an international university. To be fair, you will be foregoing a lot of support from a traditional study abroad program; however, what you gain will be so much more. Classes with the locals (or international students), dorm life on a foreign campus, and a helpful international studies office can all still be enjoyed by this type of study abroad student.
5. You can take your problem solving skills to the next level abroad
Critical thinking is essential, and cultivating these skills in another environment is irreplaceable. According to a recent report released by the Association of American Colleges and Universities, employers are looking for critical thinking and problem solving skills. What that translates to is thinking quickly on your feet, finding solutions, and adjusting to an ever-changing environment… all of which are things you learn, do, and apply while studying abroad! You have to learn to go with the flow, adjust to what's happening, and familiarize yourself with the fact that there is always more than one way to do things. You do that weekly if not daily while studying abroad, and doing so with your STEM related classes is no different.
What you can gain from these experiences will extend much further than your undergraduate degree. The research, professional, and cross-cultural skills that you acquire from studying abroad help you to stand-out when applying to jobs, graduate schools, and research programs.
Get out there!
Study abroad is an irreplaceable experience, and STEM majors can definitely fit it into their university experience. And remember, most science, technology, engineering and mathematics courses are hands on in nature, so you're applying what you're learning in real time. Studying these courses abroad is a great way to immerse yourself in the learning and in a new culture. So, have I convinced you? What other questions do you have? Or other doubts you have about pursuing studies abroad as a STEM major? Comment below; we want to hear from you!