Study Abroad
How to Study Abroad in Ireland in 2021 (Yes, It's Possible!)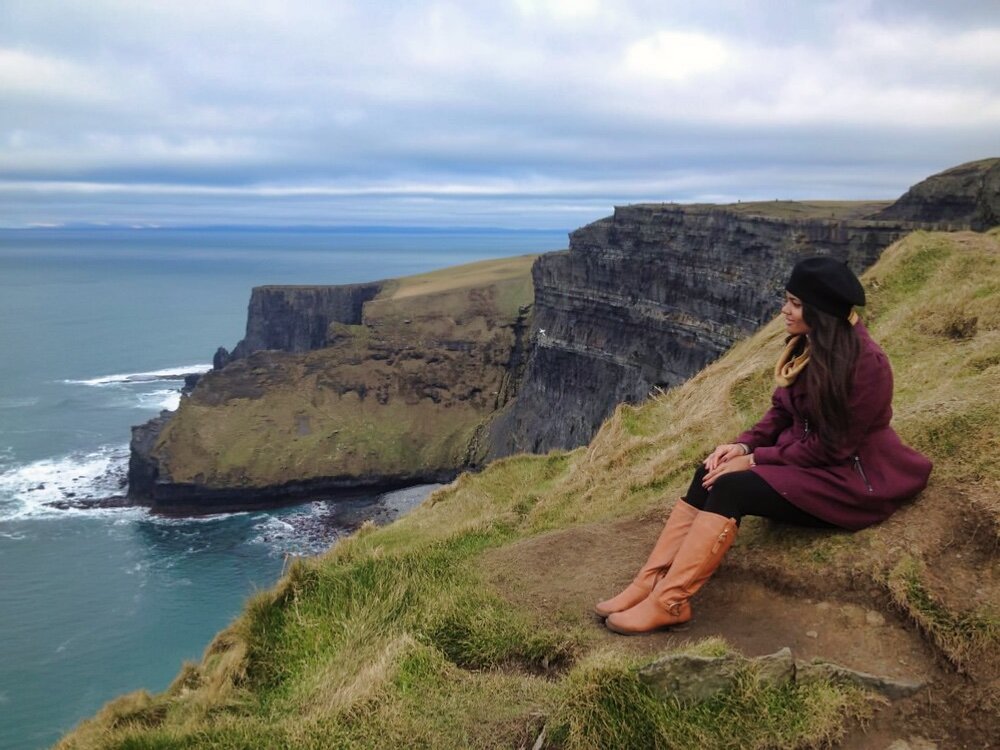 Photo credit: Jessyca L., Athlone Institute of Technology
Since 2018, Ireland has experienced a 45% increase in students arriving from non-EEA countries, such as the United States. Students worldwide look forward to witnessing the Emerald Isle's unique balance between city and country life, and historical attractions, like the Blarney Stone, and modern finds in Dublin, all while enhancing their studies.
I counted down the days until I'd be able to study abroad in Ireland since my first year of college, but it felt like I had a million and one things to accomplish when it came time to prepare. From figuring out what documents I'd need to enter the country, to what classes I wanted to take, not to mention packing just two suitcases for five months, it was hard to imagine that I'd be living, studying, working, and having fun in Dublin. But, my preparation allowed for a seamless arrival and transition into a new place. My time studying abroad in Ireland taught me how to be independent and appreciate a different culture. The cool places I visited, like the Guinness Storehouse, the Cliffs of Moher, and kissing the Blarney Stone for the gift of the gab, were just a little something extra in my pot of gold.
With travel restrictions and bans, program postponements, university closures, and the implementation of remote learning, fulfilling a dream of studying abroad in Ireland may seem impossible in 2021. Despite the COVID-19 pandemic, Ireland still welcomes international students to study in the country. Here's a handy guide on how to navigate the whole process to study abroad in Ireland during the pandemic.
Before You Arrive in Ireland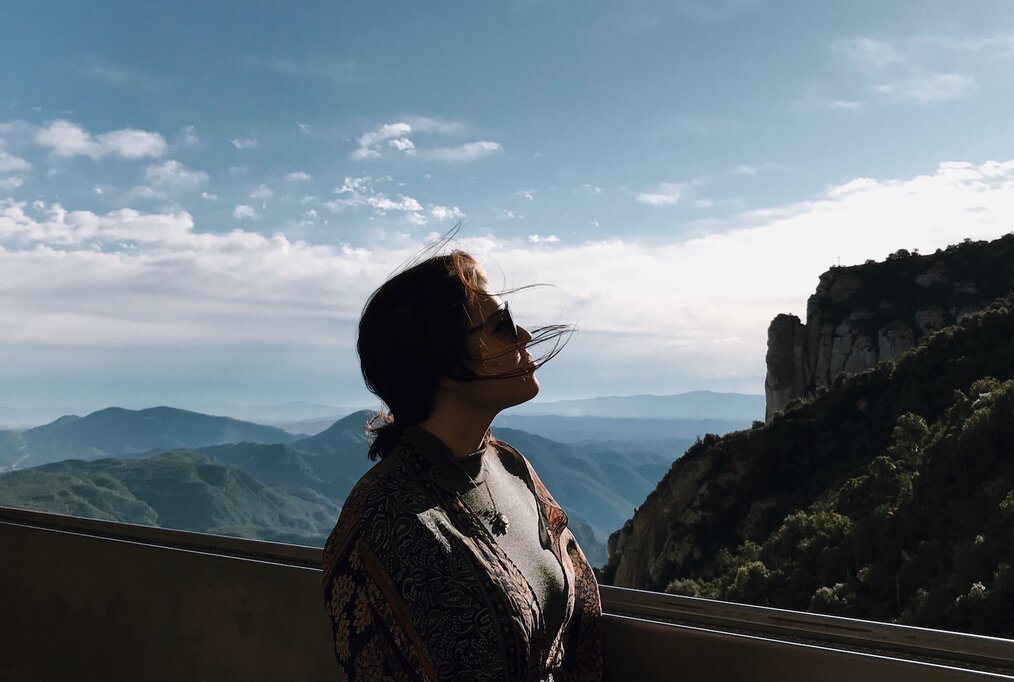 Photo credit: Molly G., ISA
The first step in preparing to study abroad in Ireland is choosing a university or study abroad partner program (you can see a bunch on the Go Overseas guide to studying abroad in Ireland). With a higher education system in the Top 20 worldwide and nine universities, plus a host of more colleges and institutes of technology, there is an excellent school for everyone dreaming of studying on the island.
Complete and submit applications to your institutions of choice as early as possible. Regularly check the international office at the university you applied to stay updated on your application process and any international students' news. You must formally enroll in a course (program) and pay for your studies before arriving in Ireland.
You also need somewhere to live, so don't forget to secure your housing accommodations after enrolling! Whether you are living on-campus or off-campus, be sure to factor dining into your budget. European universities typically do not cover board/dining with tuition, and due to the pandemic, on-campus dining may be limited.
You must have a valid passport to travel to and study in Ireland, so ensure your passport is valid for at least six months after you plan on returning to your home country. Also, check to see if you need a visa. Generally, U.S. citizens do not need a Visa to enter Ireland; however, you may need one due to your study abroad course or if you're staying beyond a certain length of time.
Lastly, keep an eye on changing travel restrictions to Ireland as your departure date nears.
Once You Arrive to Study in Ireland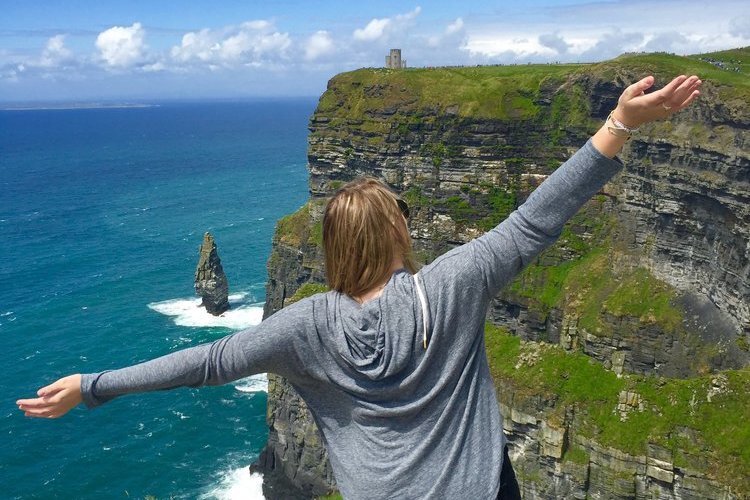 Photo credit: Olivia E. IES Abroad
As a student entering Ireland, you will need to prove your "reason for stay" to an immigration officer at border patrol with your passport, Proof of University enrollment, and documents proving you can support yourself financially. You must also give the immigration officer a completed Public Health Passenger Locator Form, a document used for contact tracing concerning COVID-19. While you may be excited to explore your new home, the government requests that you self-restrict your movements for 14 days if the country you arrive from is not on their "Green List." Stay inside and avoid contact with others.
After proving you are in Ireland to study, you must still apply for permission to stay in the country longer than 90 days. To do this, you must register with immigration before the date stamped on your passport by the immigration officer at border control.
Suppose, for example, that you will be living in Dublin city or county. In that case, you are required to visit Burgh Quay Registration Office in person with your passport, Letter of Acceptance from a college, proof of paid university fees or scholarships, medical insurance, financial support, and the registration fee of €300. Book your mandatory appointment up to 10 weeks in advance. Because the demand for appointments is always high, check back every weekday at 10 am and 2:30 pm local time from the day you book your airfare until you are able to secure an appointment. Once your registration is approved in person, you will receive an Irish Residence Permit by post and a new permission stamp in your passport.
If you live and register outside of Dublin, you do not need to book an appointment online, but you must go to the office nearest you. Check which regional registration is closest to your residence and which documents you should bring.
While You're Studying Abroad in Ireland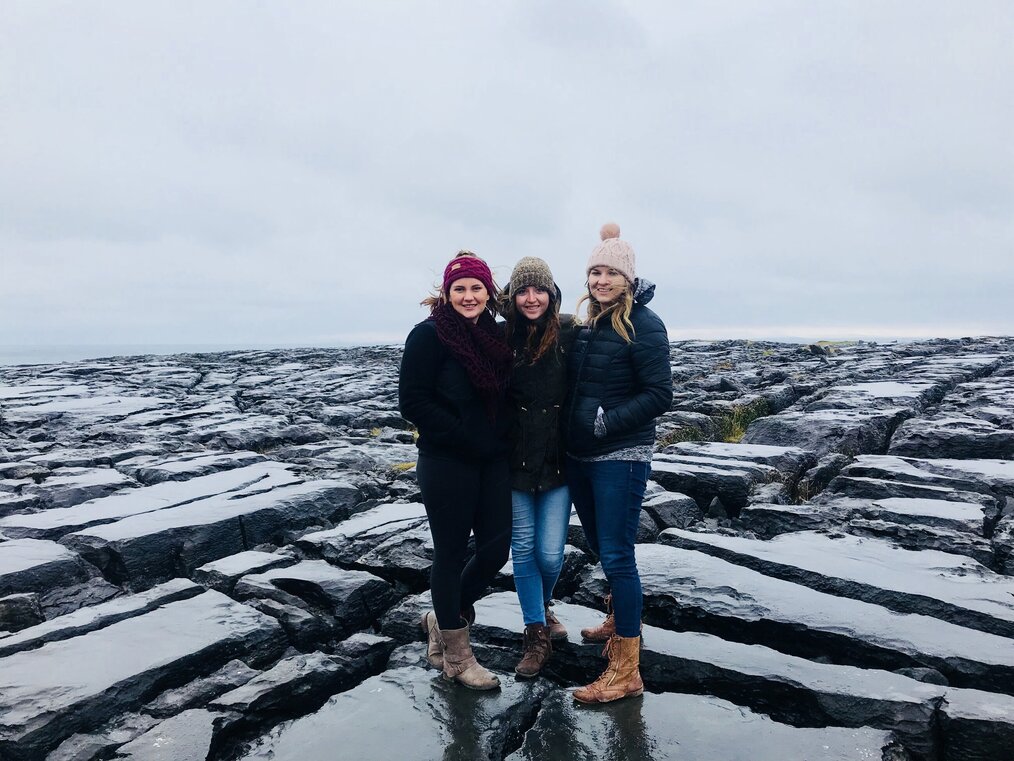 Photo credit: Shannon K., Athena Study Abroad
Continue to practice the same pandemic protocols you would in your home country. To lower your risk of contracting COVID-19, wash your hands with soap and warm water for at least 30 seconds, when gathering with others, remember to social distance by at least 6 feet, and wear a mask. If your health is affected by COVID-19, you can receive treatment and care at no cost to you.
Lastly, take advantage of your unique opportunity to study abroad in Ireland right now! Engage with Irish and other international students, enroll in an interesting class you wouldn't usually take at home, participate in extra-curricular activities (even if they are virtual!), and be open to new, unexpected experiences. After all, you are exploring another country during unprecedented times.
Admittedly, there are a few more hoops to jump through as you navigate the steps of global study abroad in 2021. But, if you are proactive and make this experience your own, it will be worth bringing your dream of studying abroad in Ireland to fruition.