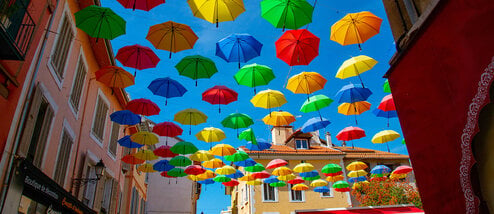 Gap Year
When to Take a Gap Year
Whether you are a recent high school graduate or years into your career, a gap year offers immense benefits, but choosing when to take one can be challenging. Find the best time to take a gap year based on your goals and circumstances.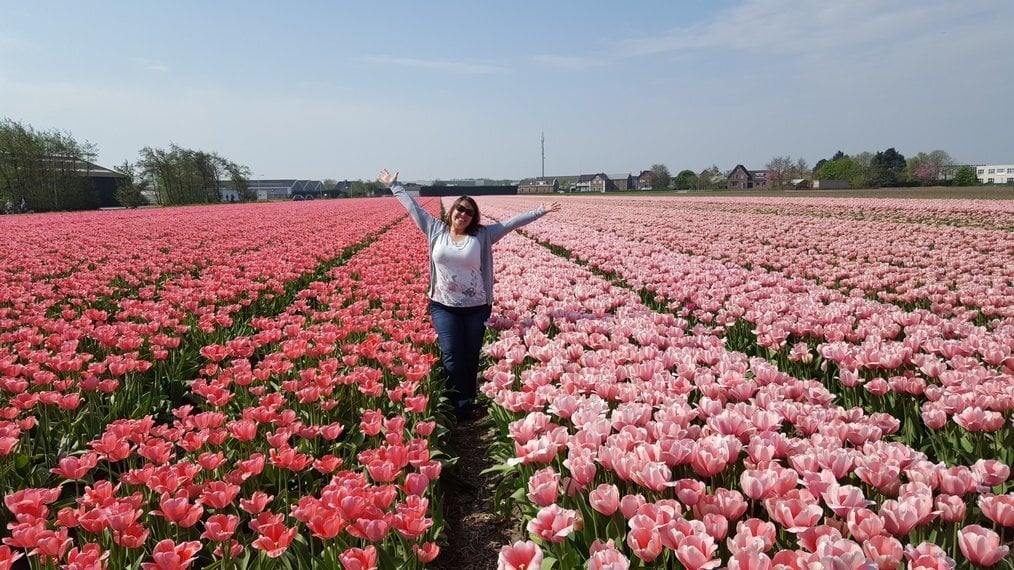 Regardless of your age and stage in life, pursuing meaningful experiences outside of academics or your career can be enriching beyond imagination.
Whether you are seeking a specific skill, a broadened perspective, an adventure, or simply a break, there is a long list of benefits associated with taking gap time.
A gap year is an opportunity for an intentional break. This does not mean taking a break from education but instead pursuing experiential learning instead of traditional studies or work. While there are no set rules for what you should do during your gap year, many pursue a combination of the following:
Work on their personal interests and develop life skills
Focus on expanding their perspective with a global outlook
Improve their self-confidence and independence
Set themselfs apart through unique and challenging experiences
As with there being no rules to what you can do during your gap year, there is also no wrong time to dedicate a year (or however long) to personal growth and development. That said, how you structure your gap year will depend on what stage of life you decide to take it during.
This article will walk you through the four main stages in life people take a gap year, including pros and cons, inspiration on how to make the time meaningful, and options that best align with each. Keep reading to learn when to take a gap year based on your personal goals and circumstances.
High school graduates: 17-18 years old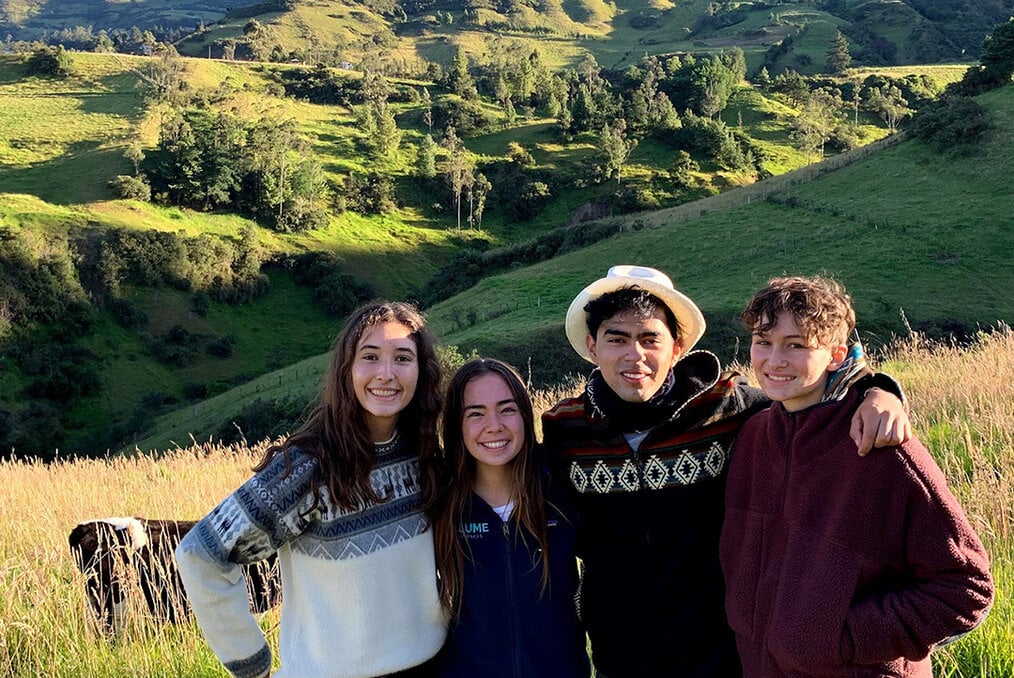 There are many reasons why taking a gap year immediately after high school is a good idea. You've finally reached the age of independence; you're at a time in life when your curiosity about the world has never been higher. The chance to leave home and take control of your daily schedule is likely a new and exhilarating feeling. Additionally, you may have uncertainty about the next stage of your life, and a gap year is an opportunity to explore your options before investing in college or beginning the search for a career.
Pros of taking a gap year directly after high school
With the benefits of a gap year being so appealing at this age, there are tons of gap year programs out there tailored specifically to young adults wanting to travel! This means you can find programs that align with your goals and desires and do not have to plan the logistics yourself.
A gap year before college can also help with the critical decision of what to study, and reinvigorate you for a few more years in a classroom. Through a working holiday or work exchange, you can gain critical experiences not taught in a classroom.
Considerations of taking a gap year directly after high school
Unless you've already had plenty of travel experience, heading off to live in another country can be daunting, especially when you're just graduating high school. If you have doubts about how you would cope away from home for the first time, then be reassured that this is only the first of many opportunities in your lifetime to take a gap year.
Additionally, your budget at this point in your life is likely tight. Due to this, finding affordable ways to travel and countries with a lower cost of living is paramount to making the most out of your time abroad.
Gap year programs for high school graduates
Due to the likelihood that this is your first-time solo traveling, and the more limited time to build a budget if traveling right after high school, programs such as work exchanges are fantastic options to gain job experience and immerse yourself in cultures abroad without the burden on rent and food expenses.
WWOOF, or World Wide Opportunities on Organic Farms, is an organization that places travelers willing to provide manual labor with farms willing to exchange room and board for work.
Another cost-saving option is to take a domestic gap year. Traveling within your country of residence instead of abroad allows you to have a meaningful gap year while avoiding the main drawbacks of doing so at this age. There won't be a language barrier or risk of culture shock, and you can avoid expensive international travel expenses like airfare. Additionally, you won't need to find housing abroad, which can be intimidating at any age, and you can instead deploy your budget in other areas.
Interested in hearing feedback from program alum? Go Overseas has thousands of reviews from people who took gap years throughout all stages of life. For example, Cornelia's daughter participates in the Warriors Academy Gap Year Program in South Africa, and this was part of her review:
"This was the best thing that my daughter could do after matric. She came back with so much more than I ever expected. She has a lot of good memories to hold on to when things get tough now and consider the warrior team part of her family. Every task she did gave her more confidence and made her realize that no matter what there is always a solution."
College students: 18-21 years old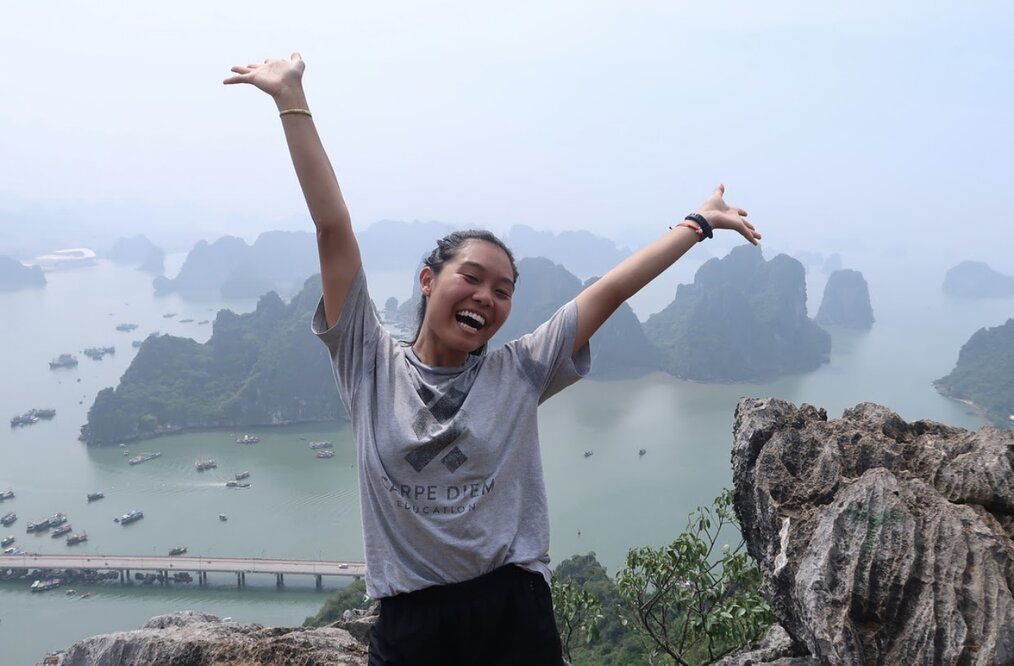 Taking a gap year during your college education may seem like unlikely advice, but those long summer vacations are perfect for traveling the world or dedicating your time to self-growth. This is a great time to participate in programs that will force you to develop skills while simultaneously bolstering your resume.
Whether it's over a summer, or by taking a semester or year off, college is a fantastic time to combine travel with an internship or to spend time volunteering. For many, college is the bridge to independence, and a gap year will provide experience to help you grow into a better friend, family member, student, and colleague.
Pros of taking a gap year during college
Taking a break from studies to dedicate time to travel and experiential learning is a great way to break up the intense workload of pursuing a college degree. Whether for a few months, a semester, or an entire year, this is a fantastic time of life to try new experiences and challenge yourself.
If you're traveling abroad, you will find yourself surrounded by similar-aged travelers while staying in hostels or doing work exchanges. While people of all ages travel, and do so in a budget-conscious way, this is the most common age for long-term, solo travel.
One of the most significant advantages of taking a gap year during college is that there are additional funding options available to students. While it will take work to find and apply for gap year grants, this could significantly help build your budget. Even better, certain programs might qualify for course credit with your university if relevant to your degree and pre-approved.
Considerations of taking a gap year during college
Taking a gap year at this age also comes with budgetary limitations, especially if you're already paying university tuition and living expenses. Many students lock in their college apartments in longer-term leases, so if you're taking off for a summer or semester, you may still have to pay for your room back home. If possible, a sublease can help alleviate this, but it is a consideration when planning to take time away from classes.
The most important consideration when taking a college gap year is whether or not you need to defer your university admission and if they will hold your spot for a semester or year. While this is not an issue for many universities, it is crucial to get confirmation from your advisor before jetting off abroad with the assumption that you'll still be enrolled when you come back.
Gap year programs for college students
While the opportunities for what to do during your gap year at this age are nearly endless, going through a program that provides guaranteed university credit will mitigate most of the drawbacks of taking a year away from your university courses. Verto Education, for example, structures its gap year program so that students stay on track to graduate and earn credits through partner colleges around the globe. Additionally, Verto Education provides need-based grants to students, ranging from $5,000 to $10,000, helping ensure more students can participate.
Srijana, a Verto Education in Turrialba, Costa Rica alum wrote this of her experience:
"Verto Education is an institution that truly emphasizes experiential learning, where students aren't limited to the four walls of a classroom. Although offering a variety of amazing, substantial courses, with accredited teachers, Verto is unique because it gave me (and will give you) opportunities to grow as an individual, through meaningful excursions, networks with individuals who continuously support you, and through the experiences you may want to embark on yourself through independent travel!"
College graduates: 21 - 22 years old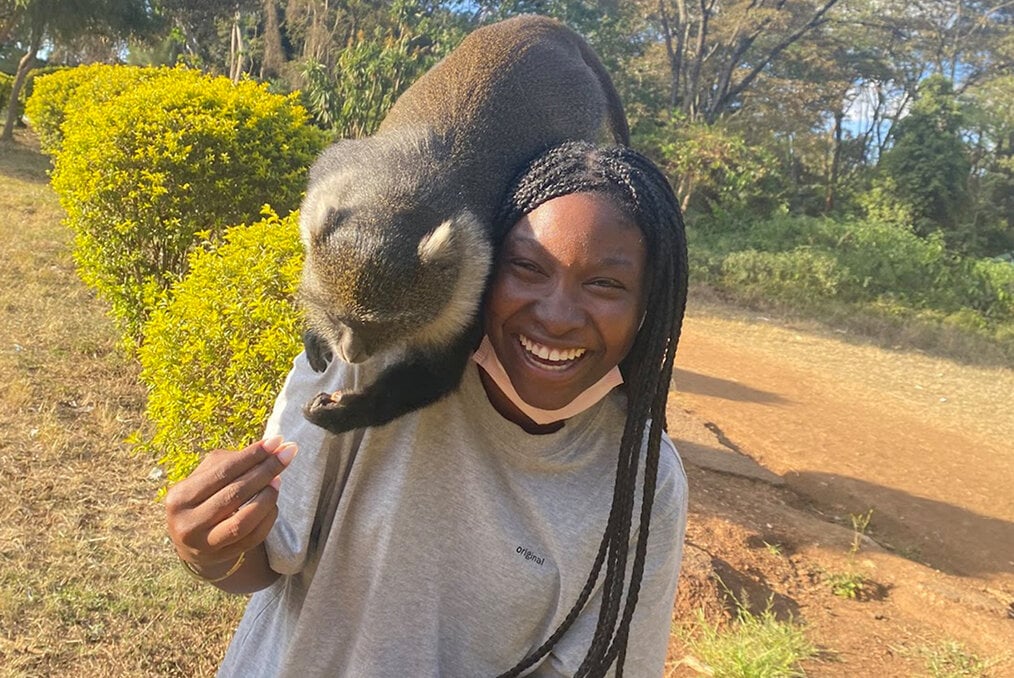 Formal education has concluded, and now you have your whole life ahead of you. This transition from academia to the workforce offers a natural opportunity to take some time off and invest in yourself.
Understandably though, having just completed all those years in college, those close to you may be expecting you to make your first career move. After four or more years of working towards graduating and being continuously asked what you plan to do after you receive your degree, you may feel considerable pressure to go straight from college into a big job. That's perfectly reasonable, as you want to take advantage of your education and succeed in the workplace. Remember, though, that the skills you learn during a gap year can be invaluable for nearly any career path and may even inform your decision on what you'd like to do with the rest of your life.
For those pursuing a graduate degree, traveling after receiving a bachelor's degree will provide a much-needed break from their studies. Taking a gap year before medical school or law school, where the intensity of work will be at an all-time high, is the perfect chance to gain experience outside the classroom and ensure continuing education is the correct decision.
Pros of taking a gap year directly after graduating college
This period between finishing your studies and accepting a job is one of the few times in your life where you won't have certain conflicting commitments and can travel without worry. Additionally, this is a time in which you can try out certain job types before committing to a full-time position in a role you have no real-world experience in.
Another reason this is an advantageous time to take a gap year is that you likely don't have firm commitments to a specific location. Your university housing lease has concluded, so you have more freedom to move about the globe without a rent expense back home looming over you.
Finally, the experiences you have during your gap year can set you apart from the competition in the job market. There is an increasing trend among employers to value international experiences when hiring. According to the Gap Year Association Data and Benefits report, gap year alum exhibit improved independence, confidence, communication skills, and ability to interact with those from different cultures. Not only will taking a gap year at this age help you better determine a satisfying career path, but it will make you a stronger candidate and employee.
Considerations of taking a gap year directly after graduating college
One drawback of immediately taking a gap year after graduation is that you may miss opportunities from university-sponsored job fairs, as employers are often looking to hire graduates immediately. Additionally, post-graduation gappers will likely need to answer why they have a gap in their resume. As discussed above, this can be framed as a positive, and may even set a candidate apart, but it is something to be aware of.
Another consideration of taking a gap year after graduating from university is that you will have fewer funding options since you are not a student anymore. Due to this, there may be additional budgetary limitations when compared to gapping during college, but these can be mitigated.
Gap year programs for college graduates
Now that you're free to do pretty much whatever you want, why not learn Spanish in Panama, or teach soccer in Ghana? Nearly every gap year opportunity is available to you at this stage. This includes working abroad to fund your travels. Many college graduates will teach abroad in the country of their dreams, or pick up an online job to test out being a digital nomad. Whatever it is, you'll now have the time and the maturity to make a difference.
Rebecca took a gap year in London, England, through Global Experiences, and this was a snippet of her review:
"If you are a recent college/university graduate and you think you've missed out on your once in a life time opportunity to study or intern abroad, look no further. I thought I'd missed my chance due to the pandemic but GE gave me the chance to still fulfill that dream of mine. My goal was to explore different industries and my internship at a chamber of commerce allowed me to do just that."
Young professionals: 24-28+ years old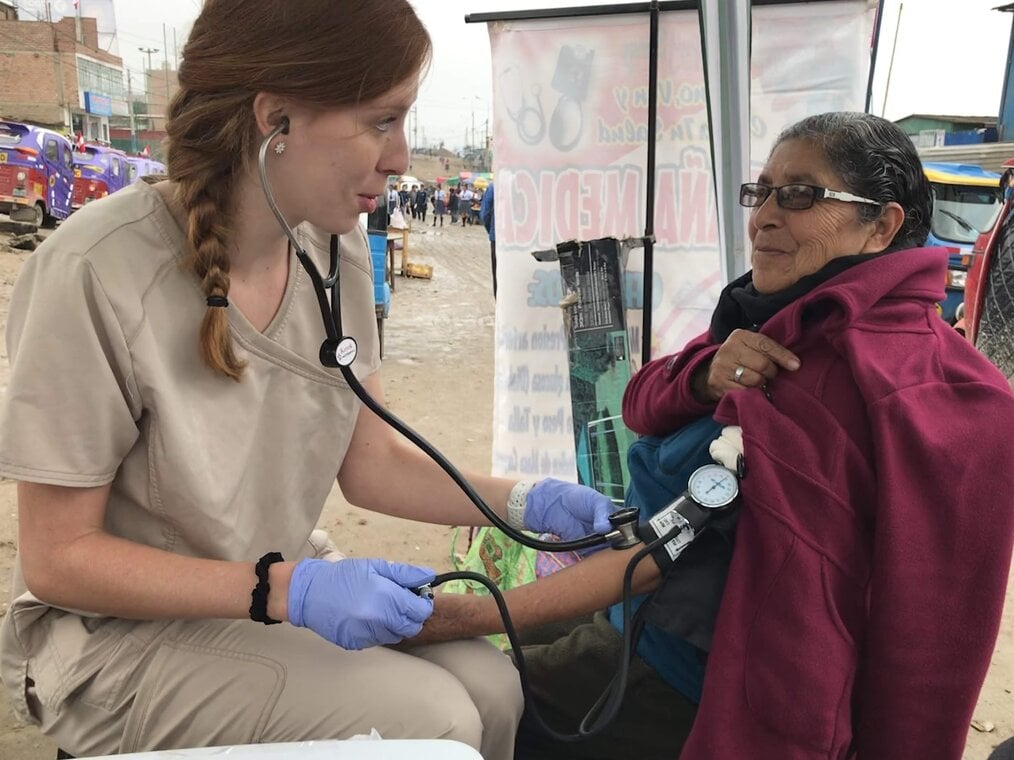 Maybe you've got that big job you've always wanted, but something's missing. Or maybe you're feeling burned out after years of continuous studies and work. Maybe you're asking yourself where your sense of adventure has gone. Recapture it with a professional gap year.
Taking a temporary job abroad may actually further your career whilst allowing you a change of scenery and a chance to immerse yourself within a different culture. For those who feel that a change of career is needed, you could also utilize a gap year as the perfect transition.
Pros of taking a gap year as a young professional
Since you have been working full-time for years now, you likely have a more significant travel budget than ever before. This will open more opportunities as you won't need to make some of the sacrifices, like staying in hostels or trading labor for a place to stay, that younger gappers often encounter.
Additionally, taking time away from your traditional schedule will present the opportunity for introspection and self-reflection. You will be able to ask yourself if you still find your job satisfying and if this is the path you want to stay on throughout the next stage of your life.
Considerations of taking a gap year as a young professional
Since taking a gap year after starting a career is a more unique path, you may find that you're a bit older than fellow travelers, especially if staying in hostels or partaking in gap year programs. While there is absolutely nothing wrong with this, it's something to keep in mind. In reality, you will likely be someone for younger gappers to look up to, and you can provide fellow travelers with wisdom gained from experience they don't yet have. If this is something you encounter while taking a gap year as a young professional, embrace it!
Gap year programs for young professionals
A career break is also a great time to pursue passion projects such as volunteering or teaching abroad. Additionally, there are opportunities to find work of every kind across the world, so you may find an opportunity to turn that career break into something more permanent.
Another meaningful pursuit many young professional gappers embark on is learning a new language. Christina, for example, went on a gap year at 28 to the Dominican Republic through CIEE, where she focused on Spanish language immersion. Of her experience, Christina writes:
"My time in the Dominican Republic gave me the opportunity to learn Spanish in an immersion setting, allowing me to practice my Spanish language skills on a daily basis."
There is no wrong time to invest in yourself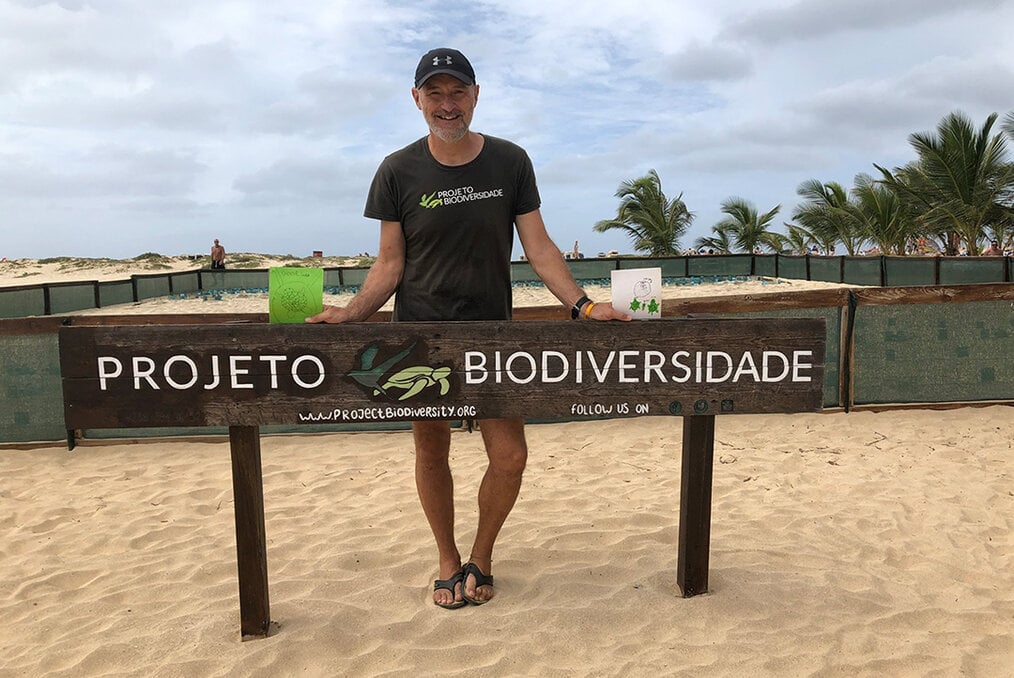 There is no right or wrong answer to the question, "when is the best time to take a gap year?" Your circumstances, goals, and commitments all impact when the right time will be for you. The opportunities to challenge yourself to grow through experiential learning will always be there, but the onus is on you to commit.
While you can read all about the benefits of a gap year and try to find the perfect time, getting out there is the only true way to find out for yourself. Whatever age you are, whether you're about to apply for college or you've been working hard at your career, the best time to take a gap year may just be right now!
Here at Go Overseas, were committed to helping you find meaningful experiences abroad. If you're ready to start planning your gap year, check out these articles to get inspired and help make your dream a reality: