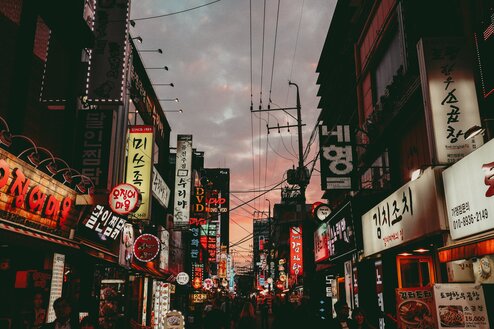 Teach Abroad
The 7 Best Cities to Teach English in South Korea
South Korea is a much-loved destination for English teachers. Learn about the seven best cities to teach English to decide where you'll call home in this popular country.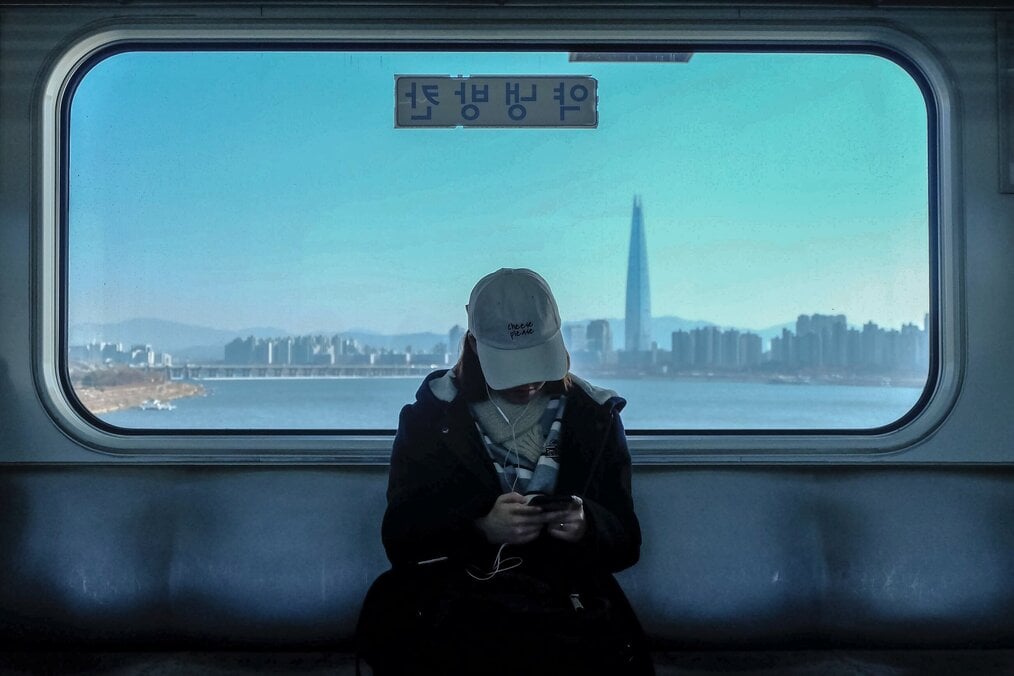 Went I first moved to Seoul to start my career teaching English abroad in South Korea, I was living in a small machinery district called Guro. Living in Guro was like living in a steampunk movie. The streets were lined with coal-faced men crafting and selling steel parts, and I was awoken every morning to the cacophony of construction.
My second year in Seoul, I moved to the Seongsu district. Seongsu and Guro are as similar as key lime pie and sugar-free key-lime-pie-flavored yogurt. Seongsu was chock-full of hip cafes with coffee brew lists and serene Seoul Forest, where families picnic and deer frolic.
Read more: The Best Opportunities to Teach Abroad in South Korea in 2022
Both Seongsu and Guro have a special place in my heart. But the point is, even within the same city in South Korea, your experience will vary greatly depending on your locality. Now, take my example, and imagine the lifestyle and culture of two separate cities in South Korea. Perhaps you can understand why carefully choosing the best city for you is essential to your happiness while teaching overseas.
Every corner of The Land of Morning Calm has a special spirit. Even still, there are seven cities in Korea that take the cake as the best cities to teach in. Discover which city is calling your heart's name with my convenient list that follows.
Read more: Do I Need a Recruiter to Land a Teach Abroad Job?
Where are the best cities to teach English in South Korea?
Great for outdoor activities: Busan
This energetic city port is second to Seoul by size, but not by intrigue. Like Seoul, Busan has most western conveniences, but the bustling city is also home to pristine beaches, winding hiking paths, and inspiring shrines. Hiding on the southeast corner of South Korea, Busan doesn't usually get as cold as other popular cities for expats during the winter, so you can bust out your bathing suit at Haeundae Beach in late spring.
And because Busan is a popular destination in Korea's foreign teaching community, you can expect plenty of camaraderie and meet-ups in the area. Pay is competitive, and all types of teaching positions in Busan, private and public, are available here. If you have enough experience and a master's degree in teaching or a related field, you might even be able to snag a job at the well-known Pusan National University. Many recruiters like Travel and Teach Recruiting Inc. and Reach to Teach place teachers in Busan.
Read more: Guide to EPIK Program: Teaching English in South Korea
Great for affordable cost of living: Daegu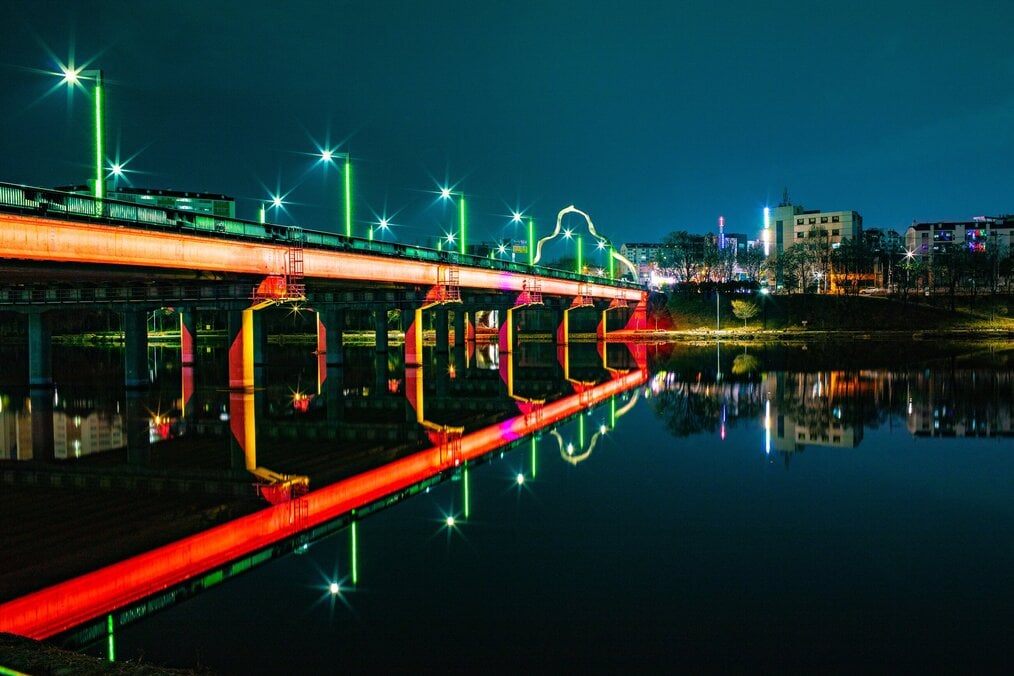 If you're looking for a mid-sized city with small-city charm, look no further. Also in southeastern Korea, Daegu takes about 40 minutes to get to by train from Busan. It's so close, in fact, that many "Daegu-ites" get their tan on in Busan on the weekends. But there's so much to do in Daegu, anyway, that you might not want to go far.
Known for its vibrant nightlife downtown, Korea's third-largest city has plentiful Korean and Western-style bars, such as Gogo Vinyl, where native English teachers go to unwind after the workweek. If you consider yourself more of an introvert, there's plenty to explore alone, too, like open markets and cozy cafes. Check out Daegu's English magazine, "The Daegu Compass," for events updated weekly.
If you have a TEFL certification, consider teaching for the Daegu MOE through programs like EPIK. If not, no worries. There are plenty of academy jobs available in this area, too.
Read more: What Salary Will You Earn Teaching English in South Korea?
Great for suburban life: Suwon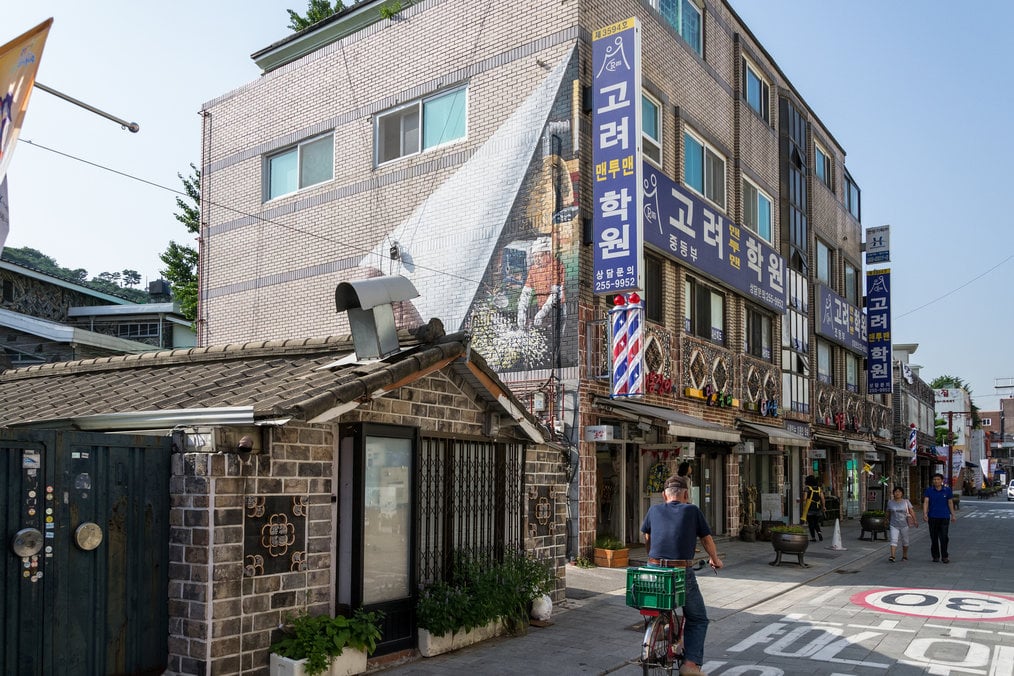 Just South of Seoul is Suwon, a Gyeonggi-do province city brimming with historical sites and rich culture. Discover a UNESCO World Heritage Center, Hwaseong Fortress, or pay tribute to royal tombs. After you've built up an appetite, gorge on the famous Suwon galbi, or a Korean-style short rib, by visiting Bonsuwon Galbi.
Thirsting for nightlife? Try out the local watering hole, The Big Chill. Or, get on the thrifty Seoul Metro and head less than 20 miles to Seoul for infinite weekend possibilities. Suwon is also close to other up-and-coming cities, such as Ansan, Yongin, and Uiwang, so there's never an excuse for a dull weekend.
But because Suwon is on the outskirts of Seoul, finding a teaching job in Suwon is easier than in the ultra-competitive capital.
Read more: What are the Qualifications to Teach Abroad in South Korea?
Great for cultural immersion: Gwangju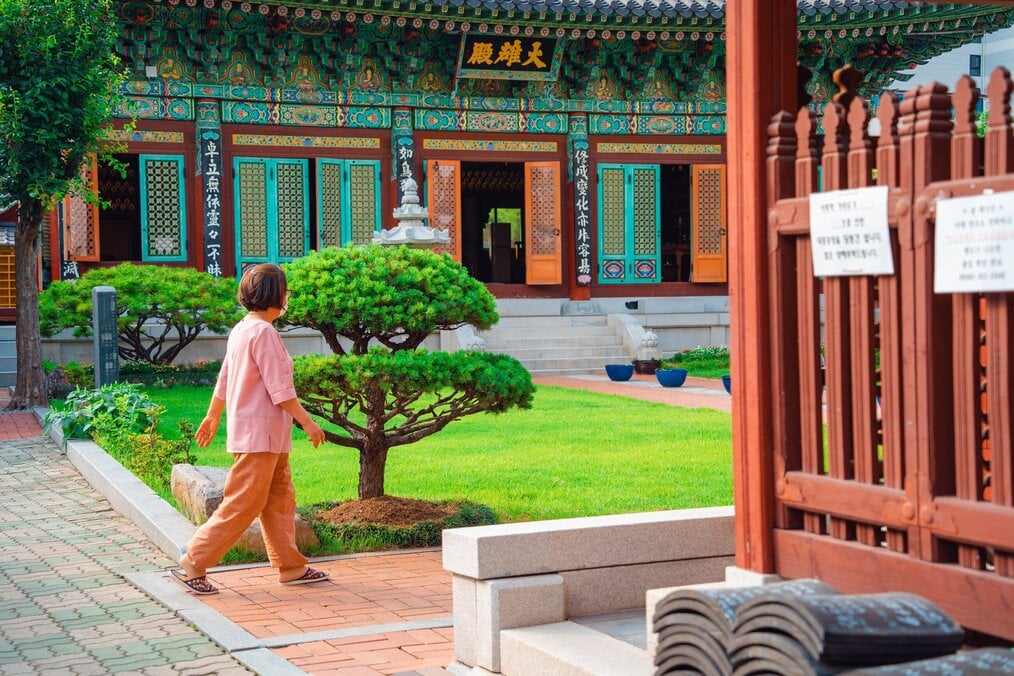 Gwangju might be fourth on this list, but if you're looking for a true Korean experience away from the English-language comforts of Itaewon and the foreigner bars, you can put Gwangju right at the top. Home to about 1.5 million people, this southern coastal city has rolling tea fields, like the Boseong Tea Fields, quaint Buddhist temples, and plenty of weekend getaway sites for fresh mountain air. As an added bonus, it's close enough to the Yellow Sea — an ideal spot for a summer staycation.
Gwangju might be much smaller than the aforementioned cities, but don't worry; you won't feel alone. The city still has a lively English-speaking foreigner community ready to welcome you with open arms.
Just like in other Korean cities, if you're looking to teach in a public school, it's easiest to reach out through a company like EPIK. Or, try using a recruiter like Greenheart Travel to help you through the EPIK process or to find private school jobs. To boot, there's good news if you're qualified (with a master's degree in Education, TESOL, or a related field) and interested in teaching at the university level: It should be easier to get a college-level teaching job in a smaller city, like at Chonnam University or Chosun University than it would be in big areas like Seoul.
Great for fast-paced lifestyle: Seoul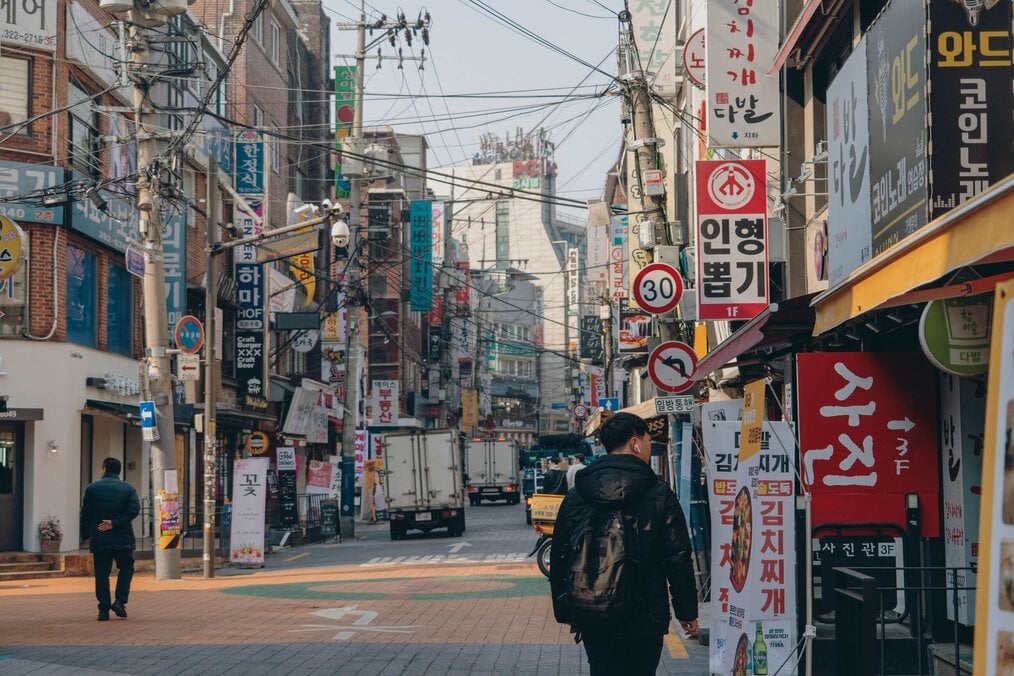 Everyone and their brother want to teach in Seoul. But even though the teaching market is competitive, you shouldn't let it stop you from pursuing a job in the capital if that's where your heart is.
When I applied through EPIK to teach English in South Korea, I didn't realize how competitive Seoul jobs were. So, I gleefully wrote down my wishes to live in the city capital without a second thought. And it worked. I had no real prior teaching experience, and with just my TEFL certificate in hand, I passed the interview stages and landed a public-school job. I would say it was 25% preparation and 75% luck.
If you're one of the lucky ones, you'll find that there's always something to do in Seoul -- from sheep and raccoon cafes to vegan restaurants and cultural events. While Seoul does usually pay English teachers more than in smaller cities, the cost of living in Seoul is much higher, so keep in mind you might not be able to save as much money as you could in smaller cities. Even still, I saved a little under $1,000 a month by living frugally.
Finding a public school job in the area is incredibly tough, but if you don't get accepted into the area through programs like EPIK seek a hagwon, or academy, job by using one of Seoul's many recruiters like Korvia Consulting or Korean Horizons.
Great for island living: Jeju City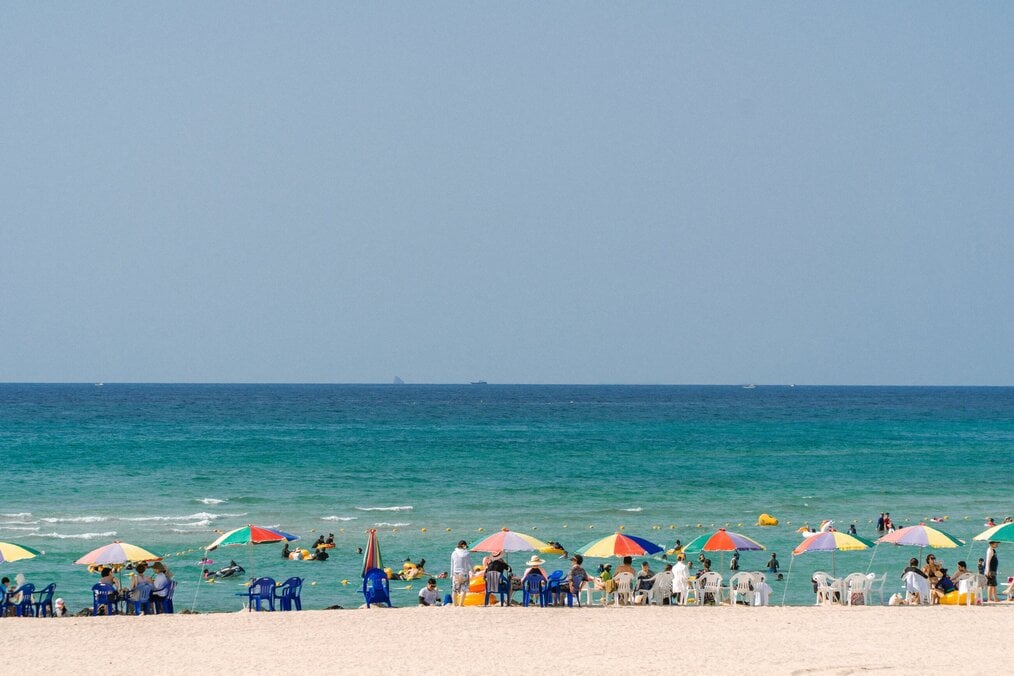 Living in Jeju City, the capital of Korea's beloved Jeju Island, is akin to living in Hawaii in the U.S. Famous as Korea's vacation "it" spot, Jeju City is home to about 400,000 of Jeju's 580,000 people. Apart from its expansive beaches, Jeju City also houses UNESCO World Heritage Sites, a variety of seafood specialties, and a theme park featuring miniature models of monuments. Do note that while there's plenty of flora and fauna to explore, living on an island means being isolated from the rest of Korea. Luckily, ferries to and from Jeju are inexpensive and stress-free. You also might be able to score a cheap deal with Jeju Air.
It's only appropriate that Korea's biggest island and vacation spot has the best weather, too, with mild winters and summers built for sunbathing. But what about expat life on the island? There aren't a whole lot of foreigners in Jeju City because jobs in the area are limited. However, as with other Korean cities, smaller expat populations usually coincide with tighter-knit expat communities.
Teaching jobs in Jeju City aren't plentiful. But if you check during hiring season, you might be able to snag a job at a public school on the island directly or through EPIK. Or, search private academy jobs in the area online or by using a recruiter.
Great for history lovers: Incheon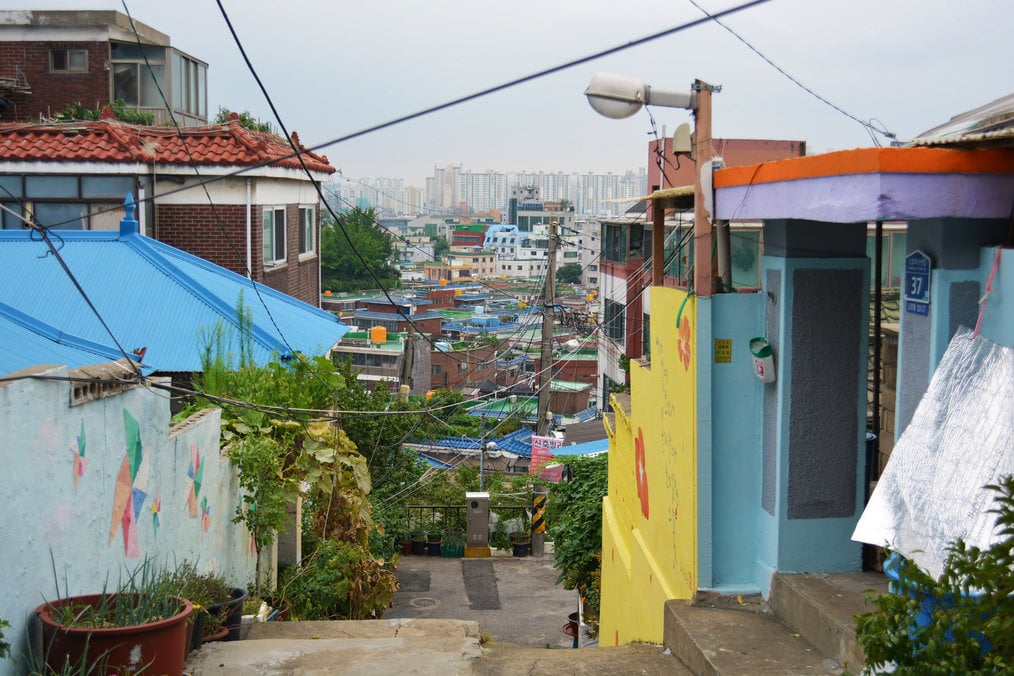 Incheon (not to be confused with Icheon in Gyeonggi province) might look like part of Seoul on Seoul's subway maps, but Incheon has its own local government and office of education. It also holds Korea's primary international airport. If you're considering Seoul but are hesitant about the congestion and noise of the capital, Incheon is the perfect compromise. Prices are slightly cheaper in Incheon when compared to Seoul. But, you can get the best of both worlds because Seoul is still accessible by the convenient Seoul Metro.
You might assume that when living in Incheon, you'd spend most of your time in the nearby capital. However, Incheon has its own merit. Incheon Grand Park, Sinpo International Market, Incheon Chinatown, and the Korea Traditional Cultural Experience Center are just a few of the sites worth visiting.
As the fourth biggest city in South Korea, English teaching opportunities in the area are booming but still competitive. If you have your TEFL/TESOL certificate or have a degree in education, you qualify to apply to teach public school in Incheon. If you don't qualify to teach public school, there are plenty of worthy academies hiring, too; just use a recruiter or apply directly to jobs.
Choosing the right city for you
Choosing the right city to teach abroad in South Korea is almost as tough as picking the right English teaching job.
While smaller cities offer a more immersive experience and closer proximity to nature, bigger cities often provide more western amenities and a larger foreigner support system. There's no one-size-fits-all city. In fact, you might choose to live in a big city your first year and then decide to stay for a second year in a smaller town. Nevertheless, the best cities to teach abroad in South Korea listed above are a great start.
Read next: What It's Like Teaching in South Korea
New Teaching Jobs in South Korea