Teach Abroad
How to Get a Job Teaching English in South Korea
ESL teachers flock to South Korea for the salary, students, and cultural experiences. Learn about how to secure a job teaching in this fantastic country.
TLDR 👀
South Korea is a popular destination for foreign English teachers for many reasons but the ability to save a substantial amount of money is a big plus.
Jobs are available in both public and private K-12 schools, language academies, and universities.
To secure a job you can follow several routes: the government-sponsored EPIK program, a private recruiter, or external job sites.
Qualifications vary by job but generally, to teach in South Korea you'll need to be a native English teacher with a bachelor's degree and a clear background check.
Documentation is key in the job process! Make sure to keep original diplomas and transcripts on hand and have copies of everything.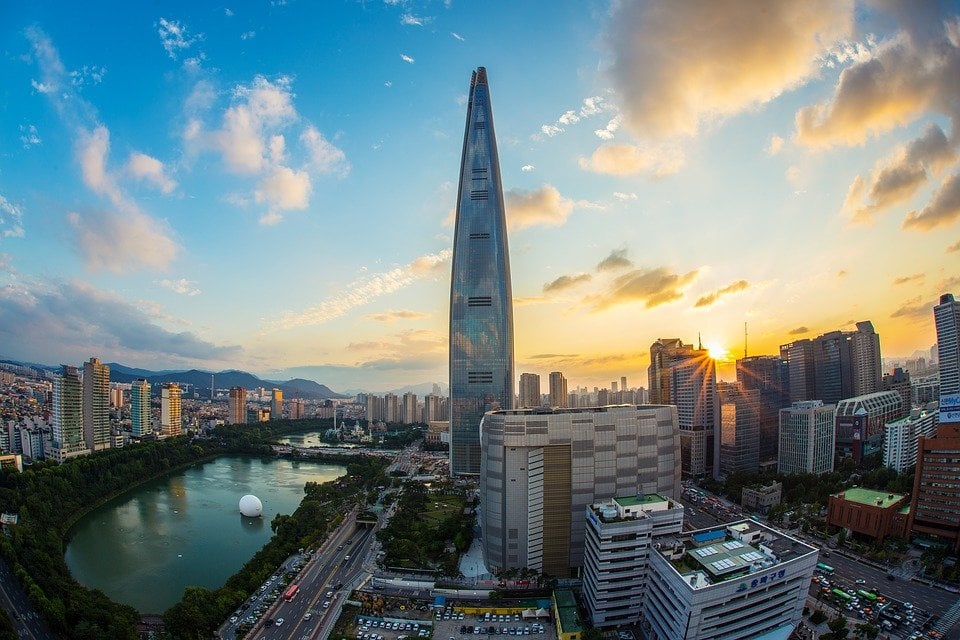 Should I snag an academy job or teach at a public school? Is it better to save at least $2,000 before leaving the US or can I arrive with empty pockets? Do I plan for months in advance or just go for it?
When I first researched teaching English in South Korea, I was overwhelmed with conflicting advice. But when it came down to making decisions, I chose the path that made the most sense to me.
And oh man, was I lucky.
Over the next two years, I landed two different English teaching jobs in Seoul that I loved immensely. I adored my coworkers and co-teachers who were some of the most heart-warming humans I've met in my life. I was granted plenty of free time and vacation to explore Korea's rich culture. Looking back, I wouldn't change a thing.
Some other expatriates I met weren't so lucky.
Guided by misinformation, many new English teachers accept jobs with long hours, low pay, and few benefits. And when your work-life is poor, it's difficult to enjoy or maintain a social life -- especially in another country. To land the best teaching jobs in The Land of Morning Calm, take a peek at some of my insider tips before signing your name on the dotted line.
(Don't miss our ultimate guide on how to get a teaching job anywhere in the world!)
Why is teaching English in South Korea so popular?
If you've ever heard of K-pop, K-drama, or K-beauty, you don't need an explanation as to why teaching English in South Korea is so popular. In short, Korea is rocking it on all levels of entertainment and beauty, and the country's rich culture is permeating America. Additionally, South Korea celebrates a host of holidays and traditions -- from Seollal to Chuseok -- you won't find anywhere else.
Beyond traditions, there are plenty of other reasons teachers choose South Korea over neighboring countries. One major reason is that it's fairly easy to save money while teaching here, especially if you live outside of Seoul or are lucky enough to land a university teaching gig. But, even as an elementary school teacher within Seoul (like I was!), it's possible to save almost $1,000 per month if you spend wisely. Salaries start at about only $22,000 yearly, but living costs are relatively low. Housing, healthcare, restaurant meals, and transportation costs are cheap compared to the U.S.
And while there are indeed tensions between the US and North Korea, South Korea feels extremely safe. In fact, South Korea's crime rate is very low, "with most offenses of a petty nature," according to USA Today. Even when I was living in the "dangerous area" of Seoul (according to my coworkers), I felt safe enough to walk alone at night without fear.
Common types of English teaching jobs in South Korea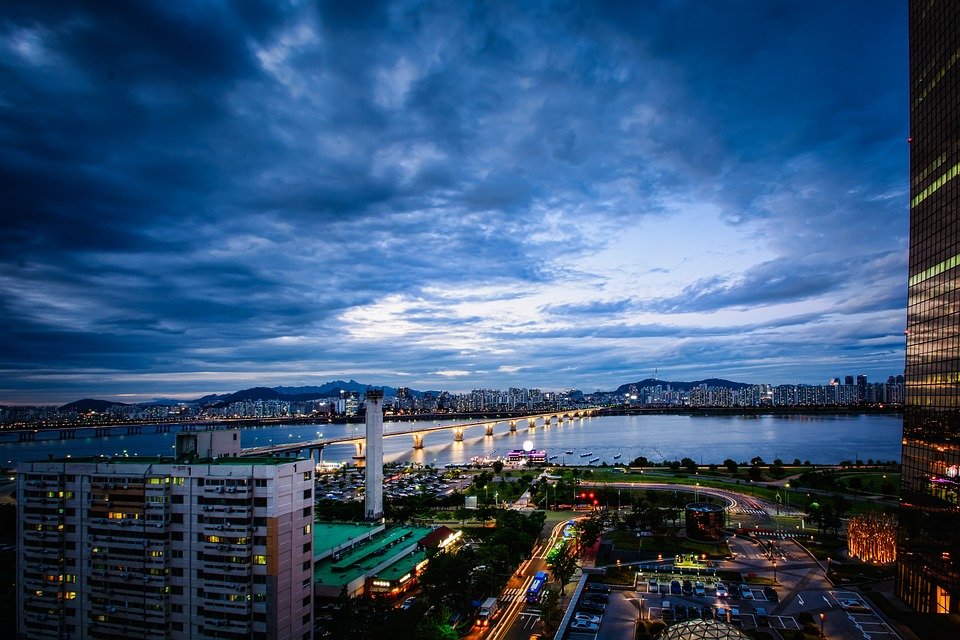 In Korea, not all teaching jobs are created equal. In fact, while some teaching jobs require intensive lesson planning, testing, and homework grading, other jobs are a bit more like glorified babysitting. To be sure you land the best job that suits your teaching style, read through the most common job types that follow.
Read more: What Salary Will You Earn Teaching English in South Korea?
Public school jobs
Average monthly salary: between $1,530 and $1785
Best time to apply: August for spring term, February for fall term
Best way to apply: EPIK program
One of the most popular and preferred types of English teaching jobs in South Korea is a public school position. These jobs usually ensure a normal 9-to-5 (or similar) job schedule with actual teaching hours guaranteed not to exceed 22 per week. In addition, pay scales are usually set per office of education area and vary with qualifications.
All public job benefits generally include a small settlement allowance, free furnished housing or a housing stipend, severance, an entrance and exit allowance, national insurance, national holidays off, and 18 days paid vacation. However, these jobs are also typically the hardest to land, especially if you're picky about which city you want to end up in.
Most of the available public jobs are in elementary schools (third through sixth grade), although some middle and high schools hire, too. Additionally, public school jobs require a co-teacher to be present in the classroom with the native English teacher. Co-teacher duties and relationships vary per school, so you won't know your exact duties until your first day of teaching.
Read more: Guide to EPIK Program: Teaching English in South Korea
Private academy (hagwon) jobs
Average monthly salary: between $1,615 and $1,955
Best time to apply: February or March
Best way to apply: Recruiter
Not all public school jobs are exactly the same, but most follow similar guidelines. Hagwon jobs, however, vary greatly. Generally, teaching hours do exceed 22 hours per week and less vacation time is offered than at public schools. But, private academies offer two large few benefits over public schools jobs: quicker hiring turnaround and higher pay.
Additionally, most private academies don't have co-teachers. This can be a benefit or a disadvantage, depending on your personal preferences. Teachers who teach young children often work mornings, whereas teachers who teach middle and high schoolers often work nights. If you're more of a "night person," these job types could be perfect for you. Those who teach adults are usually required to teach split shifts in both the a.m. and p.m.
When it comes to private school/hagwon placements, I highly recommend using a recruiter. Trust me, I tried applying on my own, and not only is it exhausting, but it's also a waste of precious resources (primarily, your time!). Recruiters know the industry and there are lots of great ones out there. They can assist with the visa process, and some offer other perks too. If this is your first rodeo, I advise you to use a recruiter, who will help you navigate your contract and ensure there are no language barriers between you and your school
University jobs
Average monthly salary: between $1,955 and $2,975
Best time to apply: September-August for March start, March-April for September start
Best way to apply: Job boards and directly to universities
Finding a university job in South Korea isn't easy. But, if you have a master's degree and some teaching experience, you're likely qualified. University positions pay very well and require low teaching hours (as low as 10 per week), so it's no wonder they're highly coveted. These jobs are difficult to find but are usually posted on the university's website. You can also find them on Go Overseas' job board and websites like Dave's ESL Cafe.
Other positions
While private teaching and tutoring jobs run rampant in South Korea, these positions are mostly illegal and should only be done by F visas. High pay and low hours may make these jobs seem worth it, but if you're caught teaching illegally, you could be kicked out of the country and possibly blacklisted from teaching in South Korea again.
Qualifications to teach in South Korea
The easiest answer to most qualification questions about teaching English in South Korea is, "It depends." Depending on the city, the age of students, and type of school you want to work at, the qualifications differ greatly. However, there are some boxes you should check off across the board.
Required:
Be a native English speaker from an approved country -- To teach English on an E-2 visa (assuming you don't qualify for an F-series visa), you must be a native English speaker from a recognized English-speaking nation such as the United States, Canada, the United Kingdom, Ireland, New Zealand, South Africa, or Australia.
Bachelor's degree -- To legally teach English in South Korea, you must have a bachelor's degree from an accredited university. The degree major does not matter.
Clear criminal record check -- In Korea, you'll be hard-pressed to find a job if you have any charges or convictions because a clean national-level criminal record check is required to receive an E-2 teaching visa. DUI's and misdemeanors, too, will disqualify you, but don't worry about traffic violations.
Sometimes required:
Teaching certification -- While not all English teaching jobs in Korea require a teaching certificate, most do. A TEFL, TESOL, or CELTA certificate with 100 or more course hours are all equally acceptable. Many private academy jobs don't care where the accreditation is from or whether it's done online, but certain public school jobs may require you to have a certain number of "live hours" within a physical classroom.
Nice-to-have's:
Master's degree in relevant field -- While not necessary, if you have a master's degree in Education, TESOL, Linguistics, or a related field, you may qualify for high-paying university jobs.
Some Korean skills -- I didn't start learning Korean until I was on the plane to Seoul. But, knowing some Korean before you arrive, especially if you aren't going through EPIK, will make your life abroad dramatically easier. Even just learning to sound out hangul letters will help. Additionally, many schools will ask you to speak only English in the classroom. But, sometimes young children will not respond to English commands (such as, "Sit down, please.") Knowing some Korean can make class time go more smoothly.
Benefits of getting TEFL certified
Though you can definitely get a teaching job in Korea without more than a college degree, it's beneficial to get TEFL certified -- especially if you're aiming to teach at a more professional level.
If you're interested in working at a public school, I would highly recommend pursuing a TEFL, TESOL, or CELTA certificate. Korea's EPIK program, a government-sponsored teaching program, actually requires applicants to have a TEFL certificate, so you'll have more options as well.
Another benefit to certification is that it increases the chances that you will get paid more at a private school. Figuring out where to start with TEFL certifications is tricky, but we've got a guide on TEFL certifications to help you out.
Read more: Why Should You Get TEFL Certified?
Do's and don'ts for preparing your paperwork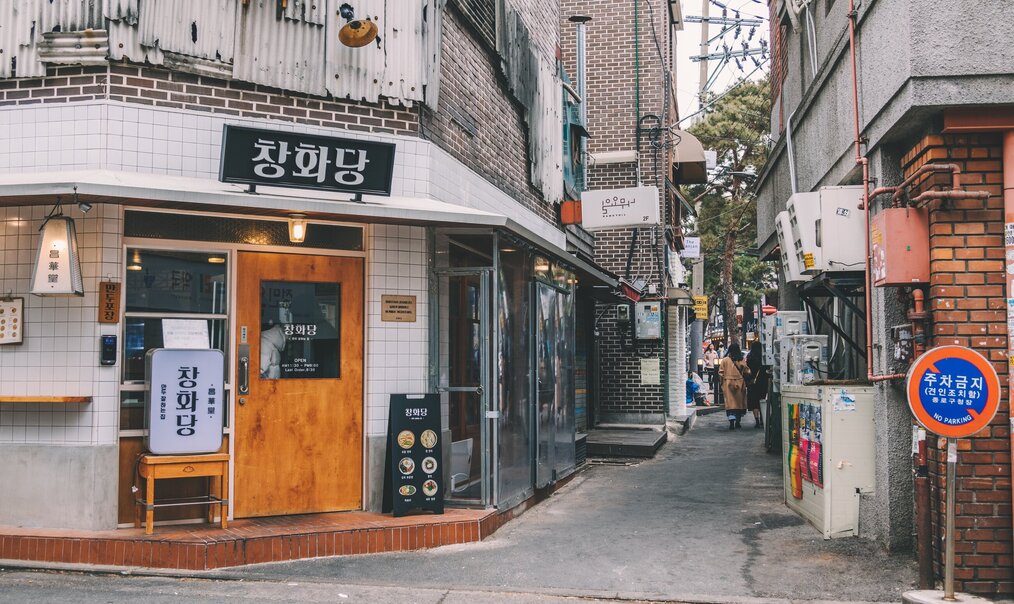 Once you've decided where you'd like to teach and your target age group, it's time to start the application process.
Teaching in South Korea comes with a healthy dose of bureaucracy. Not only will you need to apply for jobs, but you'll also need to secure a visa. What is the commonality between these two steps? Paperwork!
Specific teaching programs differ in their requirements and application process, but you'll need to gather all of your documents regardless of whether you use a recruiter or go it alone. Here are some major do's and don'ts when preparing your materials:
Do:
Make sure your passport is valid and has at least 1 free/blank passport page. This may seem like a no-brainer, but note that you'll need a valid passport (18 months out for public school jobs).
Request official college transcripts. Lots of 'em. Depending on where you decide to teach (public or private school), you may need official, sealed transcripts. It would be good practice to have at least ten (two per school, estimating at least five schools you'll be applying to) on hand.
Make copies of all of your documents. Not only for your own records, but your future employer may ask for them at some point. If you ever have a question about a certain requirement (Will a copy suffice? Should I get this notarized?), always err on the side of official.
Don't:
Rely on a photocopy of your college degree. Be sure to have a hard copy of your degree on hand (and be prepared - you'll need to have it notarized for your application). If you've just graduated and you don't have your diploma yet, be prepared to have acceptable substitutes on hand.
Bring printed Instagram selfies in lieu of official passport photos. You'll need legit full-color passport photos taken and at least seven of them (same shot, duplicates)—four for Korean Immigration, one for the Korean Consulate, and two for your health examination and alien card once you get to Korea. So be sure to dress and look professional. FedEx Kinkos and other similar businesses (some Walgreens even) can perform this service for you.
Have your family or friends write your recommendation letters. Though recommendation letters may not be required if you plan to teach at a private school (hagwon), it is helpful to have. Just make sure the letters come from academic or professional sources, such as former professors or employers. Letters should also include the person's contact information and signature.
Receiving your contract
You've jumped through the hoops and found what seems like the perfect job. Before you sign though, be sure to do your due diligence and read the fine print. This means asking the following questions if you are working for a public school:
Do you have one month of severance pay at end of your contract?
Are there settlement and renewal bonuses offered to you?
Are your working hours standard (9 am – 5 pm) with no weekend work?
Are you supplied with comprehensive work training before starting your job?
And if you are working for a private school:
Does your salary meet the market rate (teaching salaries in Korea generally start between W2,000,000 – W3,000,000 per month depending on experience)?
Is your airfare prepaid or reimbursed? Typically, you should be offered one or the other.
Signing your contract is an exciting but important final part of the process that can make or break your first teaching job. Be thorough and don't be afraid to ask questions!
Do your research and prepare for a life-changing experience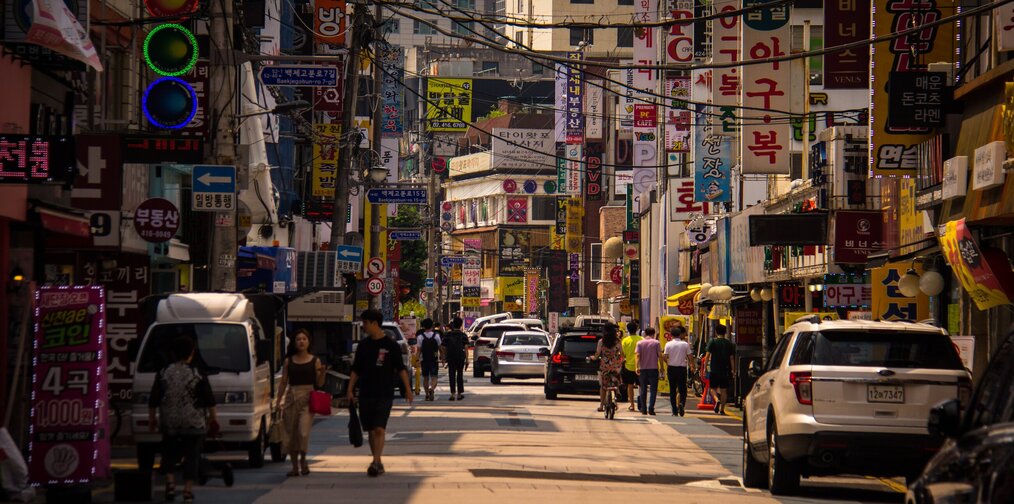 Previously, I said I got lucky with my teaching positions in South Korea. I did, but perhaps I don't owe all of my fantastic experiences in Korea to luck. I researched my opportunities carefully, and I asked a ton of questions.
Then again, no amount of research could've prepared me for the life-changing experience that was teaching overseas. From the kind-hearted people to the unforgettable adventures, South Korea took a piece of my heart when it was time to say goodbye. Perhaps the country will keep a piece of yours, too.
This article was originally published in October 2014, and was updated in October 2021.
New Jobs in South Korea