Jobs Abroad
How to Find Paid Short Term Work Abroad
Are you searching for ways to fund your long-term travel goals? Here is your guide to finding short-term work abroad while traveling or taking a gap year.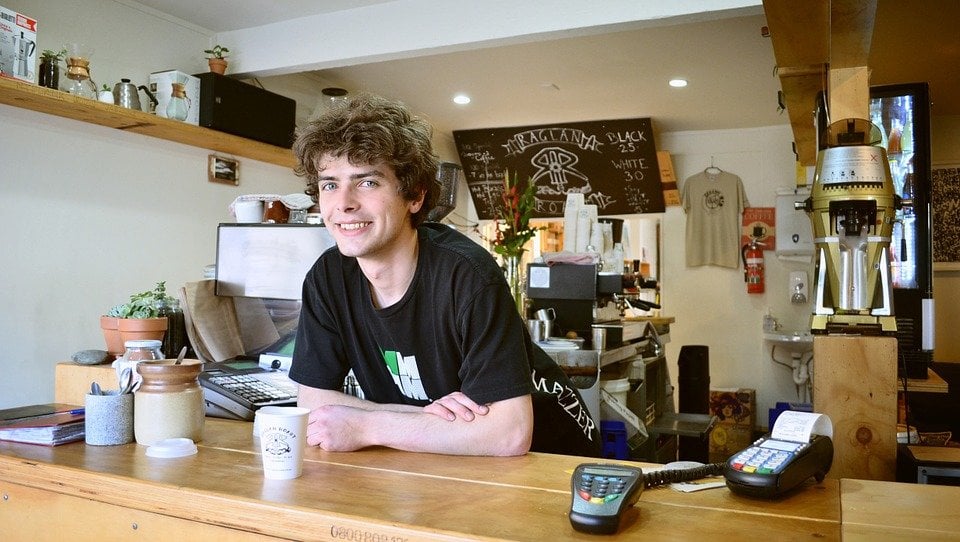 One of the main questions regarding long-term travel is "How can you afford it?" There was a pervasive misconception that travel = vacation = expensive, and it couldn't have been further from the truth.
Besides staying at hostels, cooking your own food, and opting for the cheapest form of transportation, there is one trick to making long-term travel sustainable: short-term jobs.
Short term jobs are ideal for people on a gap year... they allow you to hunker down long enough to save then continue on your travels.
"Short term" is a relative phrase, so for this article, we'll define it as a job that lasts for up to three months. These jobs are ideal for people on a gap year, because they allow you to hunker down for long enough to save up enough money to continue on your travels.
Running out of money? Get a short term job (and a gap year budget). Curious about what it would be like to live somewhere? Find a casual position that allows you to extend your stay. These usually aren't the kind of jobs that build a career, but they open new avenues for life experience. Here's how to make it happen.
Preparation
Before you start your short-term job search, there are some things to bear in mind:
Lose the Expectations
You may have to do work you wouldn't otherwise have done, so be open to it. If you're picky about the type of job you want, you may find yourself unemployed. The job itself becomes less important than its benefits, and we're not talking about health care or a 401k here.
Will the boss hire you? Will the job pay you enough to do what you want to do next? Does the time frame fit into your schedule? These are the questions to focus on, not "how will this look on my resume?"
Resume Prep
Speaking of resumes, have plenty on hand. Keep them in a slim folder that fits in your backpack, so you're always ready to produce one if needed. I used to keep mine in an internal zipped pocket against the frame of my bag, the flattest space available.
Not all prospective employers will ask to see a resume; in fact, most probably won't. But it never hurts to be prepared and will make you look serious if you are asked.
Get Your Visa in Order
Are you legal to work in this country? If not, think very, very hard about whether or not you should be looking for work. Getting caught working without a valid work visa can lead to deportation and fines. Seek employment legally and follow the rules -- it's the right thing to do.
Know Your Skills
Think about your unique skills and how they might apply to short-term jobs. For example, do you speak another language? That might give you an edge. Do you have experience working on a farm? Use it. Do you know how to surf? Use it. Did you wait tables in college? Use it. Are you a skilled rock climber? Use it. Can you type extra fast? Use it!
Most of my short term jobs came from being in the right place at the right time, and being willing to put myself out there.
Knowing your skills can help inform your job search -- for example, someone with a background in legal services would have better luck canvassing law firms for short-term administration work than a culinary student. We'll talk about types of jobs later on, but use what you know to stretch the boundaries and develop new ideas.
The Job Search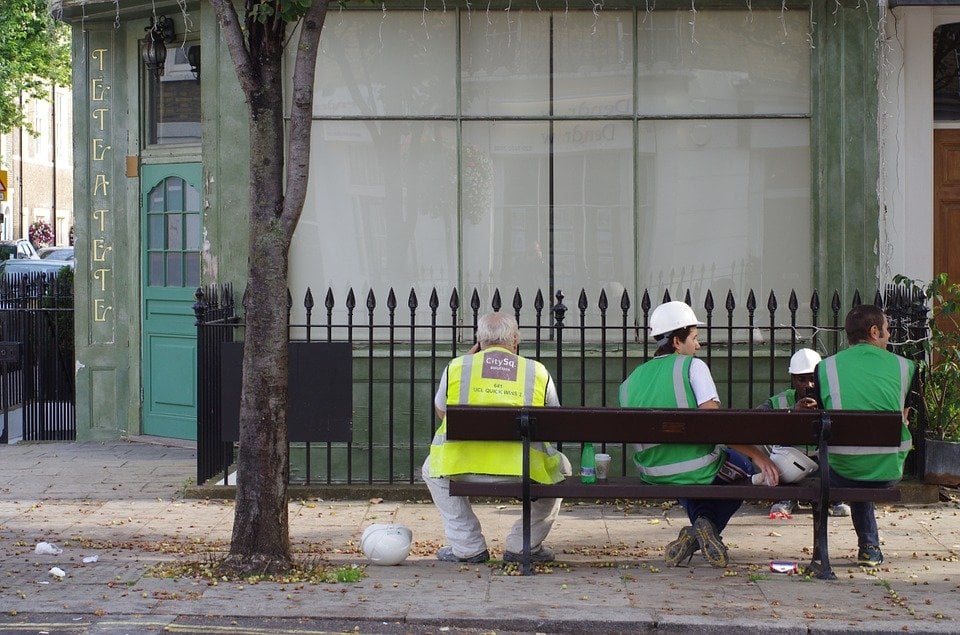 Go Online
Hop over to the Go Overseas Job Board or do a google search to find local jobs in your location. When searching, look for jobs that are marked as "temporary" or "casual."
Don't stop there. Look up local newspapers online and check out the classified section. Brush up your LinkedIn profile to make it clear that you're looking for short-term work. Use social media to your advantage by connecting with people on Twitter who are in your city.
Don't be afraid to tweet at businesses that interest you or follow them on Facebook. Obviously, this becomes less effective when you're in a remote area or don't speak the local language, but don't let that stop you.
Join Facebook groups for digital nomads and expats to grow your network. You'll be amazed how many companies use these private groups to find talent.
Go Offline
Once upon a time, way before the internet, people had to apply for jobs in person. This can be a great way to get a temporary job because word of mouth goes a long way.
Hostels are a great place to do this, and many will have a bulletin board with job listings in the lobby. You may even be able to pick up work at the hostel, or they may know of someone who's looking for temporary workers. Just be careful that you know the expectations of any employers, as, at times, less scrupulous companies use hostels to find and exploit desperate travelers.
Don't forget to talk to your fellow travelers. Grow your network, and you'll find opportunities seem to fall in your lap.
Recruitment Agencies
Big cities, in particular, will usually have recruitment agencies, or temp agencies, who need skilled candidates to fill short-term positions (like administrative work, creative work, freelancing gigs, etc.).
Register with as many as you can and let them know that you're looking for work to start ASAP. Then, you can pick up a few one-off days of work subbing in for a full-time employee on vacation or land a contract for a couple of weeks or even months. Of course, everything adds up when you're trying to sustain travel long-term.
Types of Short Term Jobs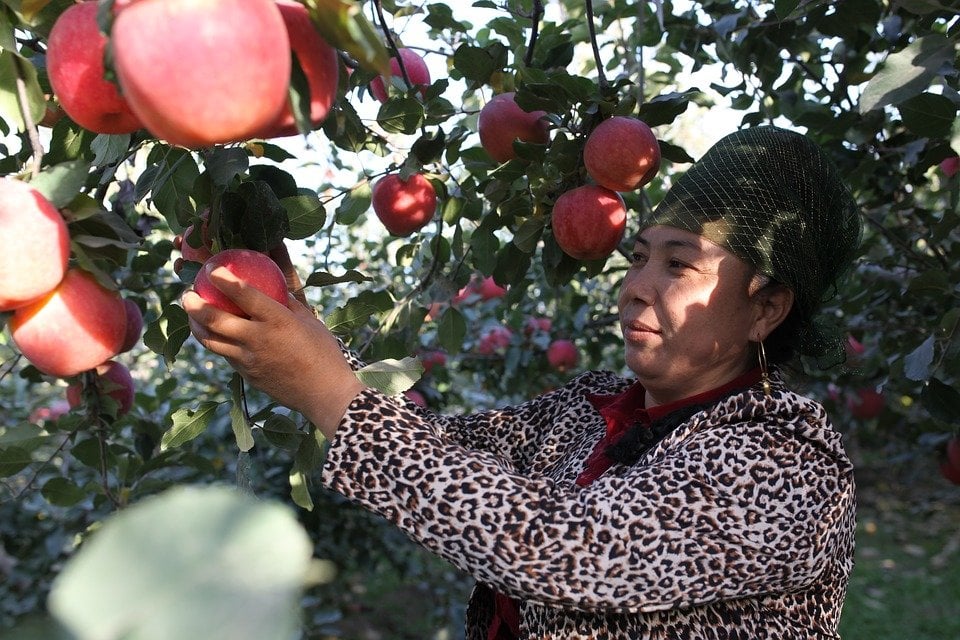 What are these mythical short-term jobs that we've been talking about? The possibilities are endless. Employers need all kinds of odds and ends done, and you could be just the person to do it. Here are some job ideas to get you started:
Fruit Picking and Other Farm Work
Fruit picking has to be a frontrunner for the ultimate casual travel job. You don't necessarily need experience but should be physically fit enough to work on your feet or bent into awkward positions for hours on end. Australia, in particular, is a fruit picking hotspot, with hostels along the coast that act as unofficial recruiters, connecting farmers with backpackers.
Then there's WWOOFing, where you work on an organic farm in exchange for food and board -- perhaps not the best way to save money for travel, but it can give you an experience you won't find anywhere else.
Seasonal Work
Think ski fields, lifeguarding, and summer camps -- these jobs depend on the season and can be perfect for those looking for a short-term contract. You'll usually need to commit to an entire season, which can stretch a little bit further than three months.
The most important thing to remember about finding short term jobs on your gap year is that flexibility and creativity will take you far.
The great thing about seasonal work is that your employer might want you back the following year if you do a good job. You could even work according to a cycle and enjoy short-term jobs all year long, chasing the sun or the snow -- whatever you fancy.
Carnival Work
The carnival, by nature, is a traveler's job. Although carnivals have a core staff that goes on the road with the show, there's usually a little bit of wiggle room for temporary workers. I worked for six weeks in Coffs Harbour, Australia, and used my connections to land another two-week gig in Sydney. Was it my dream job? No, but it met my needs.
Entertainment
Remember what I said about being in the right place at the right time? I happened to be standing in front of the reception desk at a hostel when the manager got a call from someone looking for a few backpackers needing work.
In three minutes, I'd agreed to help run bungee trampolines at the local shopping center; the trampoline guy spent 2-3 weeks in each location, moving from shopping mall to shopping mall -- a perfect fit. So have a look for traveling kiosks or even visiting entertainment like Santa Claus. Those elves have to come from somewhere.
Hospitality & Tourism
Sometimes it's easy to overlook what's right in front of you, like hospitality work. Bars and restaurants have a famously high turnover and frequently need staff. The same goes for tourism; you'd think that locals would be best suited for tourism jobs, but it turns out that tourists themselves can do a pretty good job too.
For example, my partner worked as a pub crawl guide in Vienna, taking groups of backpackers for nights on the town. How did he find that job? At a hostel, of course.
Hostel Work
Odd jobs at hostels are a popular source of income for backpackers. Can you drive the hostel van? Be the entertainment master, rounding up groups for hostel events? Run the front desk? Clean the dorm rooms or kitchen?
Ask at the desk if any jobs are available. Often these will be in exchange for free accommodation, but if you're lucky, there's cash in it too.
Even if your hostel isn't looking for staff, they may know of another one who does. It never hurts to ask.
Traffic Control
I've known people who did a one-day course that gave them the necessary certification to do traffic control. You know, the people who stand up with the STOP/GO sign, controlling the flow of traffic at a construction site. These jobs tend to be associated with road work projects, so some can be conveniently short-term.
A caveat -- they can be highly desirable and hard to get. Use a recruitment firm to help you find a job.
Au Pair/Childcare
Working with kids is typically more of a long-term job and with good reason. Kids get attached, and it can be painful to separate from a family that loves their au pair. However, there may be childcare or au pair work opportunities that only last for a couple of weeks or months. This is best for those who have established experience working with kids and strong references in the field.
Teaching or Tutoring
While teaching in Korea, there were almost always opportunities for short-term contracts during school breaks. This is when summer programs are popular, and teachers are in high demand.
Also, consider covering temporary absences or signing on as a substitute teacher, where you get to set your own hours. As with au pair work, this is usually more available to people who have a teaching license and experience.
Additionally, look into tutoring or teaching English online. If you get established, this can be the ultimate combination of freedom and a reliable income.
Project-Based Work
This is where a recruitment agency can put you in touch with people who need your skills. Builders, IT gurus, copy-writers, graphic designers, data entry -- all of these specialties can be useful when it comes to contract or project-based work.
These are jobs with a fixed time frame or an apparent end goal, and temporary workers can be convenient. Don't forget about the internet! If you're a writer, graphic designer, or web programmer, you can find clients and projects online that provide you with the location independence you're after.
Work For Yourself
The same specialized skills that can get you project-based work can also help you to establish your own type of work. Could you approach a school about running a summer theater program? Weave potholders and sell them at local art markets? Manage a wine appreciation course? The traditional job search can go out the window when you're traveling, so look for inspiration everywhere! Just remember to keep it legal.
Now, Get Out There!
The most important thing to remember about finding short term jobs on your gap year is that flexibility and creativity will take you far. Networking with the people you meet can take you to some amazing places, both in terms of work and travel. Ask questions, be proactive, and think outside the box and you could find yourself having a gap year experience that's even better than you imagined!
Recent Job Listings