High School Abroad
How to Study Abroad in High School Without Delaying Graduation
Study abroad can fit seamlessly into your high school plan. Learn about how to study abroad in high school and graduate on time.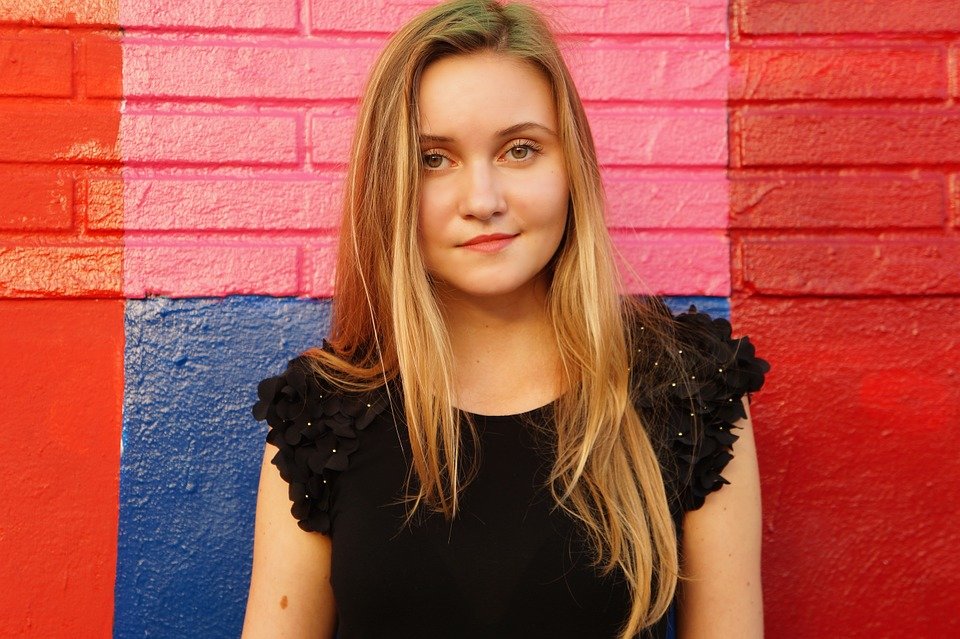 Students who study abroad at a young age during high school will discover numerous positive and well-researched benefits that will last long throughout their lives. Yet many students (who know about this opportunity, at least) chose not to go abroad for one avoidable reason -- the fear of delaying high school graduation.
Going overseas can help teenagers change their perspective, broadening their understanding of the world and themselves.
Fear not, there are many ways for high school students to study abroad and still graduate with the rest of their peers! Here are six ways teenagers can study abroad and walk across the stage at graduation at the end of their senior year without interruption. And there's no need for a pen and paper -- we'll weigh the pros and cons of each option for you so that you can better determine the right fit for your high school student!
1. Go on a School Organized Trip
From studying Spanish in Mexico to learning about art in Paris, many high schools routinely offer exchange programs or short-term trips overseas that focus on language development, cultural immersion, or special topics related to the school's curriculum. Generally, these trips are organized by a teacher or administrator with the help of a program provider (the biggie, but by no means the only organization, being EF Educational Tours).
School organized trips usually last from a long weekend to two-weeks and are conducted yearly to every four years -- it all depends on the school Most commonly, it's language classes or clubs that participate on such trips, though it is possible that your student's art, music, history or English literature classes will offer such trips as well.
| Pros | Cons |
| --- | --- |
| Organized so they won't interrupt a student's normal school schedule, like during spring or summer breaks. | Not all schools offer such trips and many schools that do have such trips arranged do not offer them every year. |
| School administration will sort out credit options ahead of time (if that's an option). | By traveling with peers, students may not be pushed far out of their comfort zone or fully immerse into their host country's culture. |
| Teens will be traveling with classmates and teachers they know, which may make them (and their parents!) feel more comfortable, especially if this is their first experience abroad. | No flexibility regarding timing, destinations, or program focus and content. |
2. Study Abroad With a Provider During School Breaks
Another option to avoid a delay in graduation is for students to do a study abroad program outside the ones offered by their school, but during a break from school.
There are many providers that offer short-term programs during winter, spring and summer breaks who will help students explore almost any interest, whether it be studying Mandarin in China, discovering the culture of Costa Rica on homestays with local families, or volunteering with wildlife conservation efforts in Australia.
| Pros | Cons |
| --- | --- |
| Normal classroom schedule and curriculum won't be interrupted. | School breaks are often high peak travel seasons and costs of travel can be more expensive. |
| Wide variety of programs available that are highly customizable and will fit any student's interests and/or motivations for going abroad. | They restrict students to short-term programs which may be long enough for students to increase language skills or feel adequately immersed into a culture. |
| Many programs are accredited so students can receive additional high school or get a jump start on college credit. | Short-term programs can be costly compared to the amount of time spent overseas. (However, many do offer scholarships for high schools students). |
3. Participate in a High School Exchange Program
For students who are interested in studying abroad for longer than school breaks permit -- for a semester or full year -- an exchange program may be the right fit.
American students can attend high school and live with local families in a variety of countries including Germany, New Zealand, China, and more. Students who wish to pursue this option will need to meet with their home school's guidance department to determine what classes and credits can be transferred.
In countries where English is not the native language, it can be difficult to meet English language and literature requirements and some students fear they will miss these necessary requirements.
However, many international schools abroad offer an IB curriculum that can be seamlessly transferred, especially if the student is enrolled in an IB program at home.
| Pros | Cons |
| --- | --- |
| They provide students with the opportunity to fully immerse themselves in another culture and extract more meaning from their time abroad. | Arranging to get credit through your home school can be a lengthy process, and it's possible that not all credits or classes will transfer. |
| Spending a greater amount of time overseas will allow students to get a better and more complete grasp on the local language.. | In countries where the native language is not English, students may have difficulties participating in class if not already fluent. |
| Having a lengthy abroad experience will make high school students much more competitive in the college application process. | High school students may feel a sense of isolation from their peers who remain state-side and have a greater sense of culture shock upon returning home. |
4. Homeschool Overseas
For parents who are interested in going abroad or relocated to another country for work purposes, homeschooling their children overseas is an option.
Just as is the case with homeschooling in the United States, homeschooling overseas means children are taught from home rather than in a traditional school setting. Of course, this option means much more involvement from the student's family than those listed above.
Home school students must follow a similar curriculum to their peers in traditional schools and meet the same requirements to graduate high school.
| Pros | Cons |
| --- | --- |
| By following a homeschooling curriculum, students will meet all the requirements needed to graduate high school in the United States. | Only available to parents who are able to relocate overseas with their children. As is the case with most parents who homeschool, one parent will need to be available during school hours to teach and manage their children's learning. |
| Homeschooling will allow students to study in their native language. This is especially advantageous in countries where English is not the native language and studying at a local school in the local language would be impossible. | Homeschooling requires more effort from parents. While much homeschooling can be completed via computer programs or online learning, students and parents must be diligent about adhering to curriculum requirements laid out by county, state and federal governments in order to graduate. |
| Being homeschooled by a parent will give students a familiar support system to help safely and more comfortably shape their comprehension of cultural changes. | By learning in a home environment rather than a traditional school setting, students will not have as easy access to interacting with peers in the community, thereby lessening the extent of cultural immersion and opportunities to learn and practice language skills. |
5. Do an Extra Year of High School After Graduation
In many countries, such as the United Kingdom and Germany, students attend thirteenth grade, or five years of high school. This extends their secondary school experience until the age of 18-19.
American high school students can attend thirteenth grade and participate in a semester or year-long exchange program overseas after they have graduated from their home school.
| Pros | Cons |
| --- | --- |
| Fear of delayed graduation is not a concern as the high school student will have already graduated in the United States. | After twelve years in the American school system, students may be burned out from high school and ready to take the next step in life. |
| Students will have an extra year to develop social skills and mature while in a regulated school setting. Being in a new culture will allow them to develop different social skills than they would in the United States. | Participating in an extra year of high school can delay entrance to college or university. |
| Students will have the opportunity to take more elective courses and explore their interests further before heading to college and choosing a major or career path. | If studying in a country where the native language is not English, students may find it difficult to complete coursework in a foreign language. |
6. Do a Gap Year after High School Graduation
Already a common option for students in Australia and the United Kingdom, the gap year concept is quickly catching on for American students. During a gap year, students take a year off in between finishing high school and entering college or university to pursue other interests.
These days, there is a wide variety of gap year providers who offer organized programs ranging from pre-college prep courses, language studies, travel, outdoor adventures or volunteer work.
Taking a year off in between high school and university opens up a rare window of opportunity for students to pursue interests and develop skills without worrying about staying on-track with academic credits or entering the work force.
| Pros | Cons |
| --- | --- |
| Many gap year programs offer students the opportunity to develop non-academic skills such as leadership that will help them mature and become successful adults in the future. | Academically motivated students may be eager to begin university studies immediately following high school and not want to take a year off in between. |
| By participating in a gap year program, students will have more time to decide what major and career to pursue in university, while learning more about themselves in real-world settings. | Some gap year experiences involve more partying than learning. Be sure to carefully read program descriptions and reviews to ensure the gap year program you select is reputable and geared toward the goals your student wishes to achieve. |
| Gap year experiences will greatly enhance a student's resume, making them more competitive for internship and job opportunities. | Not all colleges and universities offer students the opportunities to defer enrollment. If your student has already been accepted into college or offered a scholarship, check with the institutions to ensure taking a gap year is a possibility. |
| Students who take a gap year are more successful. Enough said. | Additionally, some scholarship opportunities require students to enter university the fall after high school graduation. |
Take Advantage of Studying Abroad in High School
Studying abroad as a high school student is a challenging, rewarding, and life-changing opportunity that most students will cherish for years to come. Going overseas during the teen years will help high schoolers develop a greater sense of self and broaden their knowledge of the world.
From a scientific perspective, any students who study abroad learn, or are at least exposed to, new languages. Research shows learning a foreign language increases the size of the brain as new brain circuits are developed to enable language skills. When the brain region that is used to learn language is enlarged, cognitive abilities are also increased and the brain's aging is slowed. The anti-aging effects of language on the brain extend into old age.
Going overseas during the teen years will help high schoolers develop a greater sense of self and broaden their knowledge of the world.
Studying abroad also helps students develop many soft skills needed to succeed in the future, including cultural awareness, creative problem solving, communication skills, and independence. These skills will not only make students more competitive in the college application process, but will also help students to be more successful in their college years and beyond.
Perhaps most importantly, going overseas can help teenagers change their perspective, broadening their understanding of the world and themselves. Many teens who go abroad report that their experiences helped them learn more about their interests and passions, giving them a better sense of what college major or career to pursue down the line.
There are so many benefits to studying abroad at a young age, and with these options, there's no need to fear delaying graduation while participating in high school study abroad. The world is waiting! Start applying to programs and turning travel dreams into a reality today.
Still searching for the perfect program? Continue on to Go Overseas' full listing of high school study abroad programs.