Gap Year
Should I Take a Gap Year in the Middle of College? The Pros and Cons
If you're midway through your college career and feel like you need a break, you may want to consider taking a gap year. Learn about the pros and cons of taking a gap year during university and whether it would be right for you.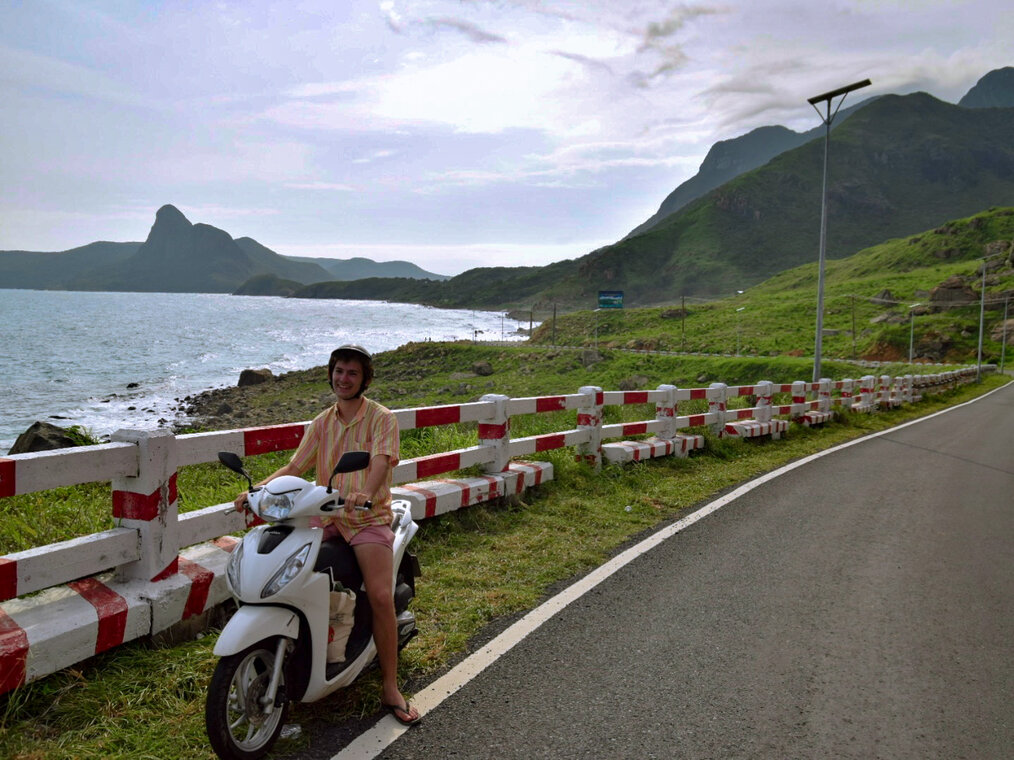 During the spring of my sophomore year of college, I came across an opportunity to fulfill a childhood dream of working at a Disney theme park with the Disney College Program. To chase this dream, I took a gap year during my university studies.
I spent the fall semester of my junior year operating attractions in Fantasyland of the Magic Kingdom, improving on my guest service skills, and working with university students from around the world all while having the time of my life. In the end, I believe my choice was well worth it.
My gap semester taught me new skills and even led to another professional opportunity with Walt Disney World after graduating. Looking back, I would have regretted it if I had not taken advantage of a once-in-a-lifetime opportunity to follow a dream.
Taking a break from college to pursue a gap year is a major decision that should be considered thoughtfully. Read on to learn about the benefits of a gap year and the pros and cons associated with taking one during college.
Read more: Innovative Gap Year Ideas for Your First Year After College
Why take a gap year during university?
The concept of a gap year started in the 1960s in the United Kingdom as a way for young people to travel, expand their horizons, and gain real-world experience. The concept is becoming more and more popular with students around the world, and, according to data collected by the American Gap Association, interest in gap years from students in the United States is at an all-time high.
Traditionally, students take a gap year before entering university. However, in recent years as the concept has evolved, more and more students are deciding to take a break in the middle of school instead.
Read more: What is a Gap Year & How Do You Take One?
Taking a gap year can be beneficial in many ways. It can help focus your direction for a future career, build your CV or supplement your college admissions application, and give you time to unwind from the pressure and stress of studies.
What about taking a gap year during college? Are there similar benefits? Let's take a look at the pros and cons to help you decide.
Pro: A gap year can lead to greater success in school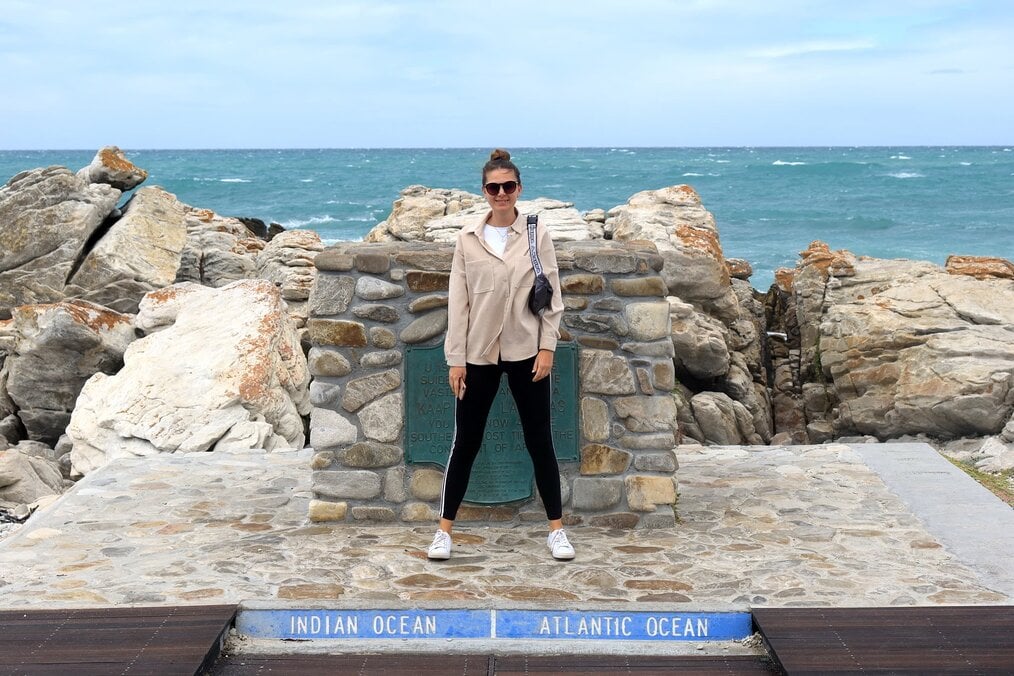 The fast track of back-to-back years in the classroom from elementary school straight through university isn't for everyone. If you've gotten a few quarters, semesters, or years of university under your belt and have found yourself floundering academically, taking a gap year can give you a mental break to get back on the track of academic success.
Many students who take a gap year report returning to school with a reignited passion for learning and studying. According to data collected by the American Gap Association, students who take a gap year have higher GPAs than those who do not take a break at all in their studies. Worried taking time off will derail your desire to finish your degree? Well, 90% of gap year takers return to university within one year of their experience outside the classroom.
Read more: 10 Ways a Gap Year Can Help You Figure Out Your Career
Con: You could lose focus with your education
This is a concern for many parents out there, and one that stops students from taking a gap year or even studying abroad. While 90% of gap year students do resume their studies, you can't completely ignore that taking a gap year could make you lose momentum with your education.
Make sure your gap year program or chosen activity is a strategic choice that will encourage your desire to learn, focus on your course of studies, and not take away from your broader goals. Be prepared for the possibility of experiencing a readjustment period after your gap year as you re-assimilate to the challenges of university life, balancing a course load, writing papers, and taking exams.
Pro: The best time to travel is now
If there are certain experiences you want to have, whether it be traveling through Southeast Asia, building bridges in Africa, or interning at Walt Disney World like myself, the middle of college can be a great time to travel meaningfully. After all, when you enter the "real world" and start a full-time job, you may only get two weeks of vacation time!
If there is something you want to do on a gap year and you feel that now is the best time to do it, just go. Chances are you won't regret it, and even if your gap year doesn't go exactly as planned, your journey will be filled with valuable lessons along the way.
Con: Taking a gap year requires extra effort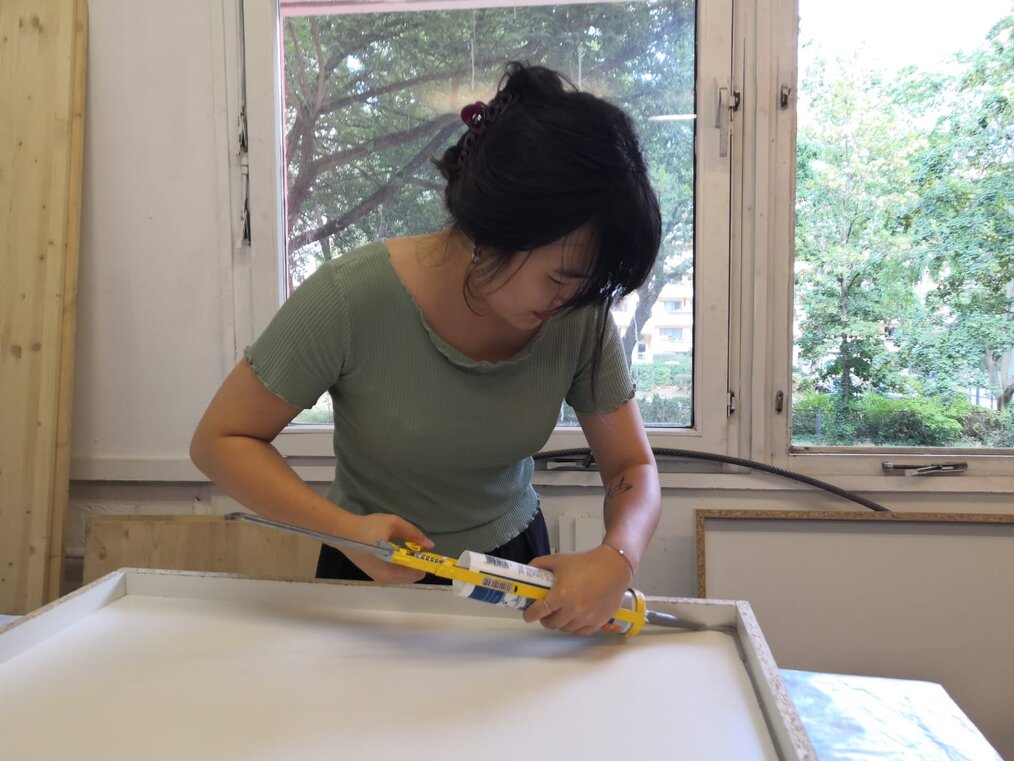 Taking a gap year, as with any step off the beaten path, requires extra effort. You will need to invest time and energy into researching the appropriate option, navigating the waters of your college's bureaucracy to get permission to leave for a certain amount of time, and navigating those waters again to re-enroll in classes once your gap year is up.
If you are considering taking a gap year in the middle of college, know that extra challenges will come your way, but hopefully, the amazing benefits you reap from the experience will make the extra effort more than worth it.
Read more: Gap Year Travel Itinerary Ideas by Region
Pro: A gap year can help inform your next step
For many students who feel lost about what to do post-graduation, taking a gap year can help inform their next step. By delaying the graduation process, students will have more time to think about what they want to do career-wise, and a gap year can provide students with real-world experiences that form connections between classroom studies and the professional world.
Learning technical skills on a leadership course in Alaska can help kickstart a career as an outdoor instructor, volunteering with elephants in Thailand can show the practical implications of a degree in biology, and traveling around Europe can encourage a career in travel writing.
Many gap year programs provide structured experiences that serve to form these links, and many students also return to school inspired by instructors or other successful adults they have met throughout their time away from the classroom.
Read more: 10 Ways a Gap Year Can Help You Figure Out Your Career
Con: You will take extra time to graduate
Unless you have accumulated extra credits from AP courses or summer classes, chances are that taking a gap year will mean you will be taking extra time to graduate. This is not necessarily a negative attribute -- employers and graduate schools often understand a graduation delay due to a gap year and are impressed by the benefits.
However, it is a fact you will have to come to terms with. If completing your degree in four years is important to you, taking a gap year in the middle of college may not be a good fit for your personal life plan.
Pro: A gap year can strengthen your resume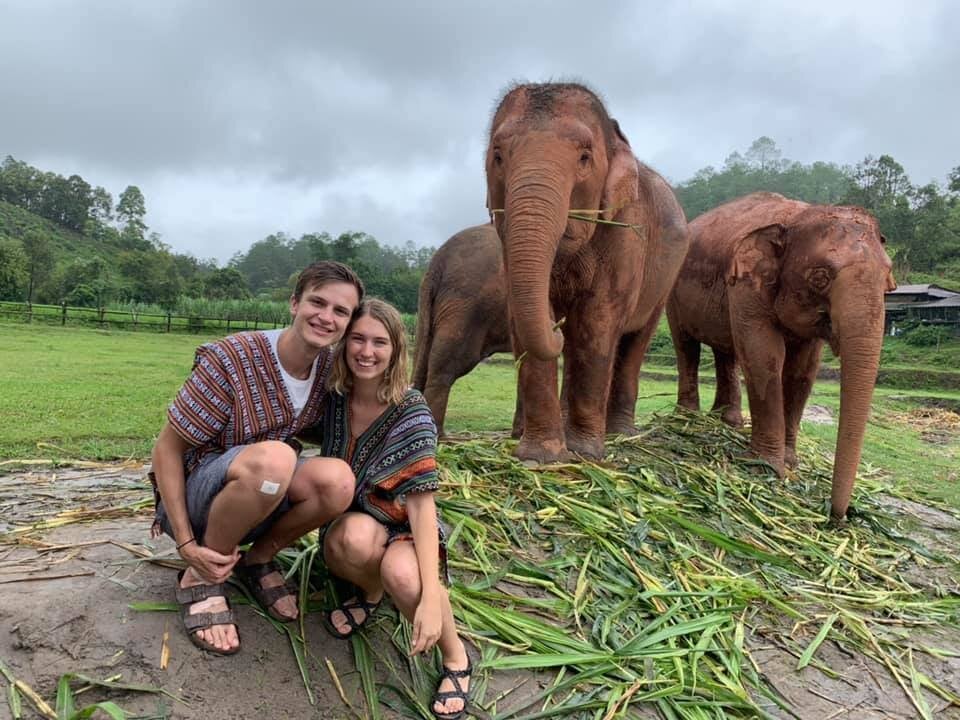 Most college students are concerned about strengthening their resume to prepare to enter the "real world." Gap year programs not only inform career decisions but also strengthen resumes, making students stronger candidates for graduate schools or in the competitive job market.
Many graduate schools, like the University of California, Berkeley, encourage applicants to gain experience in their desired field of study. "If you are applying to a professional school program and haven't had much exposure to the field, the year may be well spent working in a law firm, human services agency, or clinic setting, depending upon your desired field," their website states.
Additionally, gap year experience can be placed strategically on a resume to reflect new skills learned, whether it be project management skills from volunteering at an orphanage in Cambodia, language skills from doing >a href='internal:node/68462'>homestays in Argentina, or even work experience from a work exchange in Australia. In an ever-diversifying global market, the more international experience applicants show, the stronger fit they will be for potential roles.
Read more: How to Put Your Gap Year on Your Resume
Con: You may have financial burdens
Taking a gap year doesn't have to be costly, but it won't come without a price. A luxury gap year could run you upwards of $20,000, which may be more than the price of your tuition. Weigh the advantages and disadvantages of such an experience heavily, especially if you will need to take a loan out to do so. As a student, you may not have a large budget, but there are definitely ways to travel the world while avoiding the student debt crisis.
Read more: 20 Pro Tips for Doing Your Gap Year on a Budget
For students who are concerned about the financial burden of a gap year, consider doing a working holiday, becoming an au pair, or participating in a gap year where you can work in exchange for your room and board like WWOOF.
If you are receiving a scholarship or financial aid, you will want to check with your university's finance office to ensure that taking a gap year won't affect either form of assistance.
Read more: How Will Taking a Gap Year Affect College Scholarships?
How to take a gap year during university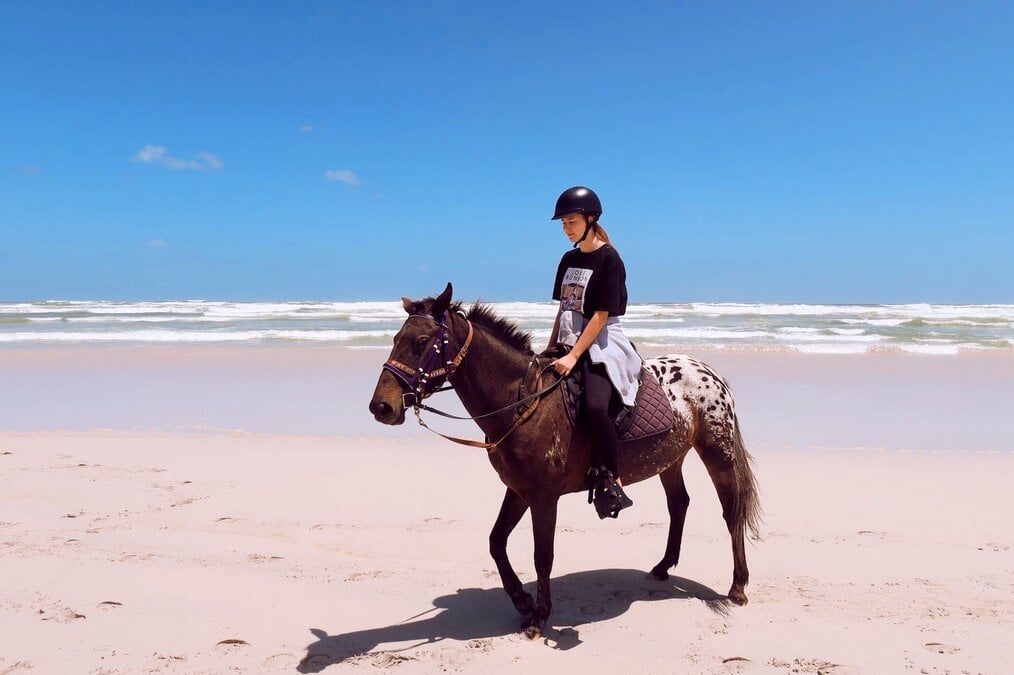 Taking a gap year during university isn't something to rush into. In order to ensure the rest of your college career goes smoothly, you'll need to do a good bit of research and planning. Here are a few key steps to follow at your school to kick your gap year into gear.
Make a plan. Knowing what you want to do, where you want to go, and for how long will help guide you as you formulate a more concrete itinerary. Work out your budget and have a solid plan in place before moving to step 2.
Talk to your university's academic advisor. When you meet with your academic advisor, lay out your plan and how you imagine it fitting into your college career. Discuss any time or scheduling conflicts and how to work around them, if possible. You will need to make sure that everything is in place and above board in order to accomplish step 3.
Request a deferral. With your advisor's blessing (and maybe some signed paperwork, too) you will need to request a deferral for the time you will be away from university. Students take breaks from school for all sorts of reasons so your university will be well-equipped to process your request. Once everything is processed and approved, you're one step closer to your adventure abroad!
Taking a gap year break may be right for you
Taking a gap year in the middle of college may not be the traditional choice, but for many types of students, it can be a great option. If you've weighed the pros and cons and have decided that taking a gap year in the middle of college is the right step for you, congratulations! A world of experiences, lessons, and excitement is waiting for you.
Exploring your gap year options? Don't miss USA Gap Year Fairs every winter! These free, public events are held in 40+ cities across the country to provide a broad exposure to gap year options and connect prospective gap year students, parents, gap year organizations, educators, experts, and alumni. Register for a fair near you at usagyf.eventbrite.com.
Take the next step toward your gap year:
Find exciting gap year programs abroad