Internships Abroad
Try Something Different: 11 Unique Internships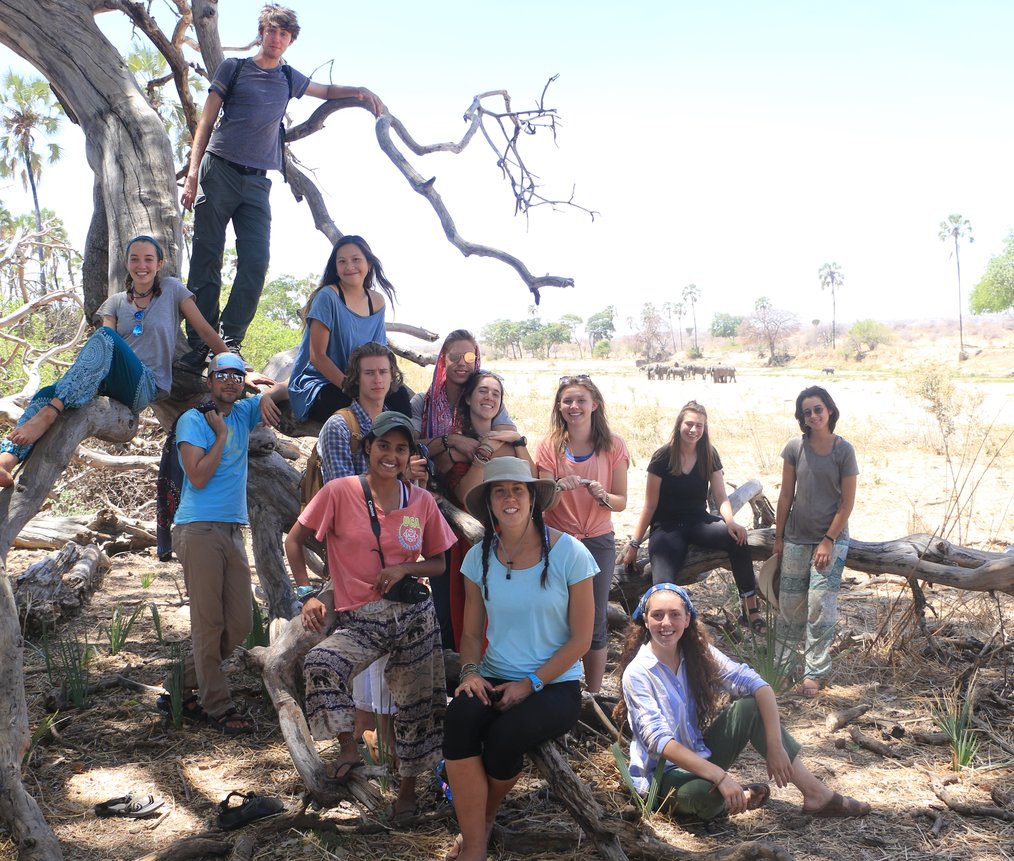 If you are interested in traveling abroad but also want to gain some professional experience, there are thousands of internships for college students you can apply for around the globe. But why spend your time in a cubicle filling out spreadsheets or going on coffee runs when you can be exploring the vibrant cultures and landscapes the world has to offer? While interning abroad may cost you more than a typical domestic internship, the stories, experiences, and professional skills you will bring back will be priceless.
Whether you're looking for summer internships, paid internships abroad, or just an excuse to travel while bolstering that resume, think outside the box - some of the best internship opportunities for college students just might be a little wacky! Consider signing up for one of these 11 unique internships.
1. Cruise with Pirates in Australia
Just kidding. This is Captain Cook (not Captain Hook), a family-owned "small ship" cruise operator which cruises to places such as the Great Barrier Reef and the islands of Fiji. Interns can choose to work for four or six months with the cruise line, focusing on Sales and Marketing and learning about the Australian tourism industry. This is a great opportunity for those who want to work on the high seas, but not necessarily "on deck." Not recommended for land-lubbers or lost boys.
2. The Buzz on Beekeeping in Jamaica
The Yerba Buena Farm in Jamaica offers an internship in natural beekeeping. Interns will help build equipment, raise queen bees, lead workshops, and blog about their experiences. The program is flexible and unique to each intern; in the past, some "have gone to the bat cave to collect guano for fertilizer, built a water filter, gone to the nearby bamboo forest to collect bamboo for a natural building project, built a clay oven, and cut guinea grass with machete to cover the ground in the watermelon field."
3. Making Wine Under the Tuscan Sun
This small program on the Tenuta di Spannochia organic farm and vineyard in Tuscany provides participants with the opportunity to "spend three months living, working, enjoying, and falling in love with Tuscany." But this internship is more than just a vacation in wine-country. Interns spend upwards of thirty hours per week working in the gardens, herding sheep, pruning trees, and maintaining the vineyard. Field trips include visiting an archeological dig, wine-tasting, and a lunch made entirely of cheeses.
4. Swimming with Sea Turtles in Cuba
Through this internship, you can study one of the most elegant creatures during the day and hone your salsa skills by night. The Science Exchange is an organization that offers customized internships for those interested in interning in Cuba, Mexico, Honduras, Costa Rica, and Panama. Their internships provide ways for students to gain experience working at sea turtle research centers as well as field-work. How many other opportunities will you have to work as a researcher and explore the Caribbean?
5. Bustling Bollywood
Interested in the Indian film industry? Here is your chance to learn from professionals and explore the city of Mumbai. The Bollywood Film and Media Internship offers a flexible starting schedule and customizable program so you can focus your work on the areas of the industry that most interest you. The four-week program includes one-on-one meetings with professionals in the industry, field trips to film sets, daily film-showings, and culminates in the submission of a final project (usually a short film).
6. Bacon-Flavored Chocolate? Yes Please.
7. Entrepreneur Boot Camp in Communist China
China has made great strides in reforming its economy and is the fastest-growing economy in the world, but there is something ironic about studying entrepreneurship in a Communist nation. The Summer Entrepreneur Boot Camp in Shanghai, is "designed for aspiring entrepreneurs interested to acquire the skills, knowledge, and experience to launch a start-up within a global context." Interns will execute business plans, meet with a work coach, and shadow in their field of interest during this internship.
8. Monkeying Around in Florida
Jungle Friends' internship sounds like a barrel of fun (and monkeys), but also an enormous challenge. Interns are involved in husbandry, feeding, and cleaning the facilities of this primate sanctuary, but also get the chance to interact with a variety of species in person. The internships last anywhere from eight weeks to a year, and the organization is strictly vegetarian. Sounds like a perfect opportunity for animal lovers with a strong work ethic and a penchant for primates!
9. Stretch Your Boundaries With Yoga
Those of you interested in teaching yoga can combine your yoga practice with your love of travel by taking part in this internship with Maharishi Yoga Vimar Foundation in awe-inspiring Dharamsala, India. Interns can "gain experience in teaching yoga, improve personal yoga knowledge and practice, as well as elevate spiritual levels with our highly educated yoga experts and spiritual masters." The foundation provides accommodations, food, and other necessities for accepted interns.
10. Reporting from Chisinau, Moldova
Through this internship, you can explore this small, fascinating European country while honing your skills as a journalist. Interns usually begin by shadowing a journalist, then move on to researching their own pieces and interviewing people in the community. You may work with Ziarul de Garda, a publication which focuses on investigative reporting, with recent work on corruption and human trafficking. Don't speak the language? No problem! Your work will be translated before being published.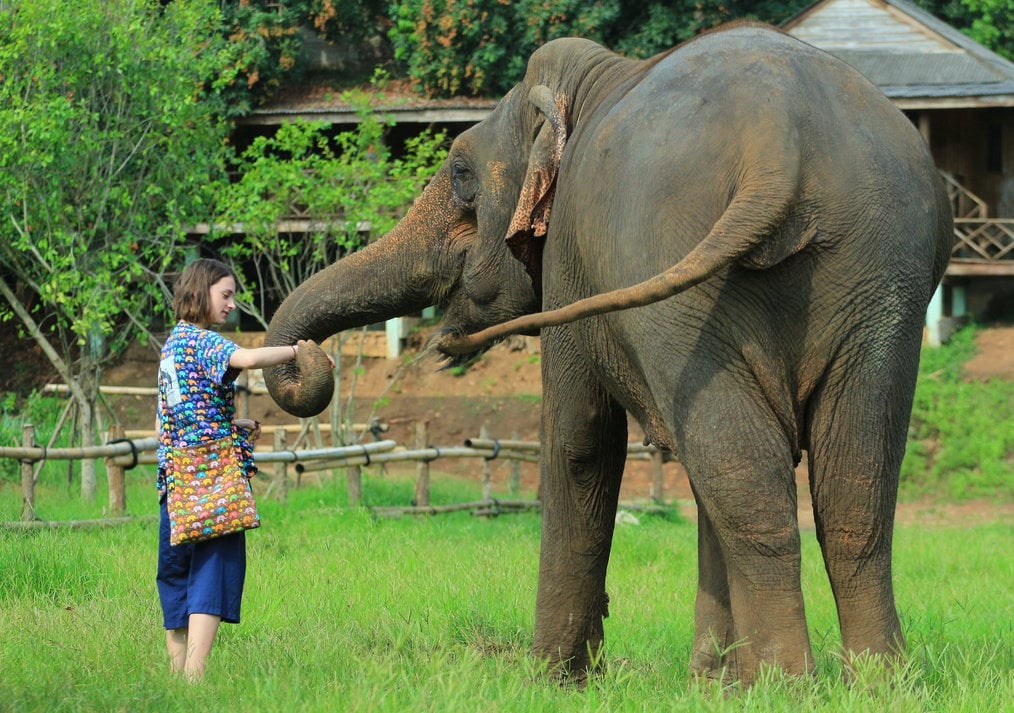 11. For Elephant Lovers Only
If you are interested in conservation efforts and love these powerful creatures, this internship assisting might be perfect for you. While volunteering at elephant reserves has become increasingly popular, there aren't many internships available yet for people who are interested in developing serious experience in the field. With GVI, interns will gain experience conducting reintroduction studies, earn a Leadership BTEC and EFR First Aid certificates, and learn about the ecotourism industry.
Why spend your time in a cubicle filling out spreadsheets or going on coffee runs when you can be exploring the vibrant cultures and landscapes the world has to offer?
If you don't see your preferred area of work or study on this list of 11 unique internships, explore the other internship options on Go Overseas, or try some creative internet searches and reach out to organizations that interest you. Many companies are willing to create opportunities for passionate and hard-working young people who want to learn their line of work. Be creative, be persistent, and be unusual!