Study Abroad
How Much is a Study Abroad Semester in England?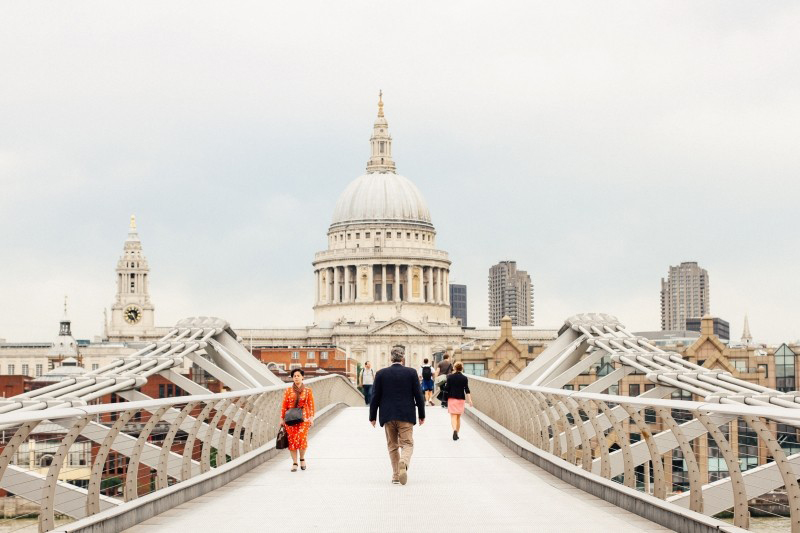 England, one of the most popular and classic study abroad destinations also happens to be one of the more expensive ones -- particularly once you factor in tuition. Although you can take advantage of student discounts and keep living expenses reasonable, tuition will be the most expensive part of studying abroad in England.
How much can you expect to spend on tuition for a semester in England?
For non-EU students, a semester in England can cost anywhere from $7,323 for tuition while directly enrolling at the University of Chichester to a whopping $32,335 at the prestigious University of Cambridge. Somewhere between $10,000 and $20,000 USD is more the norm for tuition, though.
Tuition for direct enrollment for a semester at:
Tuition for a semester with a program provider:
How much does it cost to live in England for a semester?
Expect to spend about $6,200 - 7,000 for basic living costs and accommodation (if your program doesn't include it in their fees). For those of you who have to organize housing on your own, UniPlaces and Beroomers are good places to search for rooms (and get pricing estimates!) A few additional examples of expenses you might want to prepare for include:
Expense
Estimated Cost
Meals

$8 - inexpensive meal (fast food)
$15.50 - pub/ restaurant meal
$67 - average weekly grocery bill

Monthly rent
$850 - $1,000
Utilities
About $80 per month
Cell phone
About $30 per month
Local transportation
Monthly pass: $60
Personal expenses

Pair of jeans: $80
0.5L of beer: $5
Cappuccino: $4
Movie ticket: $12

Sources: Cost of Living in England and Accommodation in England.
What's the average price of a flight to England?
Fortunately, flights in and out of London tend to be fairly affordable. Depending on where in the U.S. you're flying from, you can spend about $600 - $900 in round trip airfare. If you're headed to another part of England, be sure to factor in the cost of a train or additional flight to get there from London.
How much does it cost to study abroad for a semester in England?
The total price of a semester in England could run you as low as $14,200 if you're super thrifty and score a cheap flight, to $30,000 (or more if you're heading to Cambridge). Most students will fall somewhere in between.
Back: Japan  Main Overview  Next: Italy
Calculate the cost of your study abroad semester
Create a budget for yourself using this calculator. Select your destination and program and let us help you figure out how much you should save before heading off to study abroad!