Study Abroad
How Much Does it Cost to Study Abroad in England?
England is a popular study abroad destination for students all over the world. Check out our handy guide to learn about the various costs associated with studying abroad in England.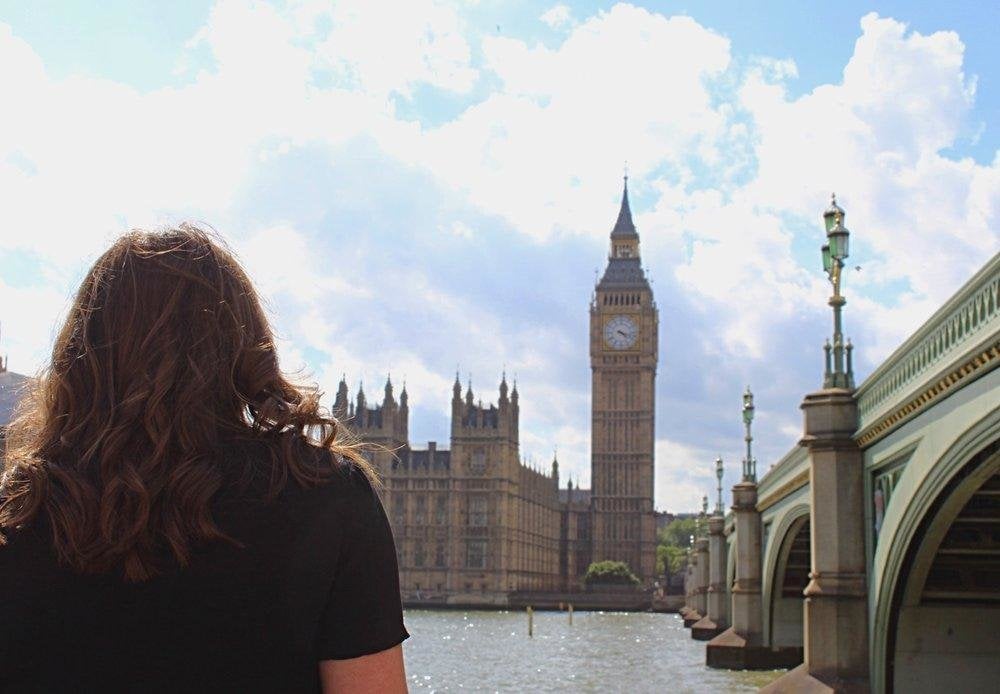 You've decided: you want to study abroad in England. Home to some of the most iconic historical sites, cities, and of course, universities in the world, England is a fantastic choice for a study abroad destination. This country will challenge you both academically and culturally while still giving you the ease of learning everything in English. If you want to get away to more foreign lands, you have all of western Europe at your fingertips.
Whether you're 100% certain that England is the study abroad country of your dreams or still toying with the idea, you'll need to get a sense of what it's going to cost you. You'll need to pay tuition, but there are other costs, including travel and living expenses, to keep in mind. How on earth can you figure this all out? We're here to help.
As you calculate your expenses for studying abroad, it's important to consider more than just the sticker price. Housing, food, travel, and personal expenses are all costs that people sometimes forget to factor in. While these costs are personal and therefore vary, this guide goes through all the costs associated with studying in England to give you a good idea of how much a study abroad program in England costs.
Average Tuition Cost for a Semester Abroad in England
While tuition isn't the only cost associated with studying abroad, it will likely be your largest expense. Tuition can vary widely depending on the type of program you choose and the university you decide to study at. The great majority of universities in England are public universities, meaning their tuition and fees are subsidized by the government. Tuition is typically higher for international students than it is for domestic.
It's worth knowing the difference between direct enrollment and studying abroad with a third-party program. Third-party programs are study abroad programs designed and administered by third-party organizations. You'll typically be part of a group of other study abroad students, and your study abroad administrator will act as a midpoint between you and the university. They'll help you plan and organize everything from visas to airport pickups, and they often plan activities and excursions for your group while you're abroad. The program cost is determined by them, and they accept all payment for tuition and fees.
On the other hand, direct enrollment is when you directly enroll at a university abroad as an international or exchange student, without the assistance of a third-party program organizing anything for you. You won't have a built-in social group as you might with a third-party program provider, but you might find it easier to immerse yourself in the local social life and culture. In this case, you'll be responsible for planning your trip, choosing your classes, and making sure your credits transfer back to your home university properly. You'll be paying tuition and fees to the university directly, which can save a lot of money depending on the program.
Semester Tuition for Direct Enrollment Programs:
Semester Tuition for Third-Party Programs:
As you can see, tuition costs vary widely depending on the type of program and which city you'll be studying in. It's important to shop around to get a sense for the right destination, program, and price point for you.
The Average Cost of Living in England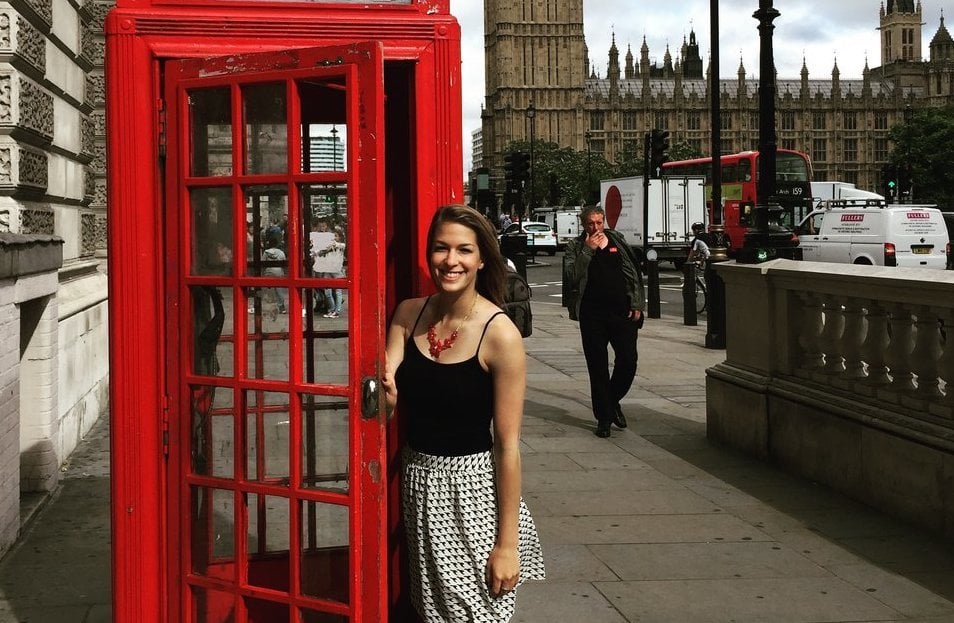 As with any country, the cost of living in England varies greatly depending on where you are. Cities are generally more expensive than the countryside, with London being the most expensive city in England -- and one of the most expensive cities in the world. That being said, there are always ways to cut costs and live on a budget in big cities.
Related: How to Study Abroad in England -- on a Budget
The table below breaks down the average cost of living in England and should include most of your spending categories. It's important to remember that we all have different lifestyles, so you should take into account your own needs and preferences when estimating a budget. You should also keep in mind that these are average prices and don't account for the fact that many of these services may provide student discounts.
EXPENSE
ESTIMATED COST
Meals

$8.47, inexpensive fast food meal
$16.94, pub or inexpensive restaurant meal
$251, average monthly food expenses

Rent

$676 - $2,344 for a 1 bedroom in the city center
$600 - $1,770 for a 1 bedroom in the suburbs
$574 per person for a shared 3 bedroom in the city center
$454 per person for a shared 3 bedroom in the suburbs

Utilities and internet
$218 for an 85 square meter apartment if not included in rent
Cell phone
About $30 per month
Transportation
About $92 per month
Personal expenses

$82.21, 1 pair of jeans
$5.22, 0.5L of domestic draught beer
$3.89, cappuccino
$14, movie ticket

Total
About $922/month, not including rent
Source:
Numbeo London and Cost of Living in England
Average Airfare & Travel Costs in England
Apart from the regular cost of living expenses, you'll also have to consider your travel expenses when studying abroad. You'll need to buy round-trip airfare to England, but you'll also need to think about whether or not you'll want to travel home for the holidays or any special occasions while you're studying abroad. Additionally, you'll probably want to explore England and perhaps the rest of Europe on weekends or during school breaks, so you'll have to think about those costs as well.
Round-trip flights to England from the United States can cost anywhere from $400 to $1,000+ depending on when you're traveling and what airport you're flying from. During the holidays, that price creeps up to $1,500 in some parts of the United States! If you're studying abroad in the Fall semester, keep this in mind and book a round-trip ticket early to save money.
The most affordable flights come from the northeast, where you can get a round-trip ticket for around $300 during the non-peak season from New York or Boston. During peak season, expect $600 to $800. If you're coming from the south or the midwest, tickets can cost anywhere from $400 to $1,400 depending on the season, and from the west coast, expect to pay somewhere between $300 to $700 from California and $700 to $1,000 from the Pacific Northwest.
If you plan to explore the country while you're studying abroad, travel around England can be somewhat affordable. You can find dorm beds in hostels for $20-$40 and private rooms in a bed and breakfast for $50 to $90. Many attractions offer student discounts. The National Rail service is an efficient and comfortable way to get around the country, but it isn't always cheap. A trip from London to Liverpool can cost anywhere from around $30 to nearly $200. However, Megabus offers extremely cheap tickets on all major routes ($10 to $20 each) and is a comfortable alternative.
Other Costs to Consider While Studying Abroad in England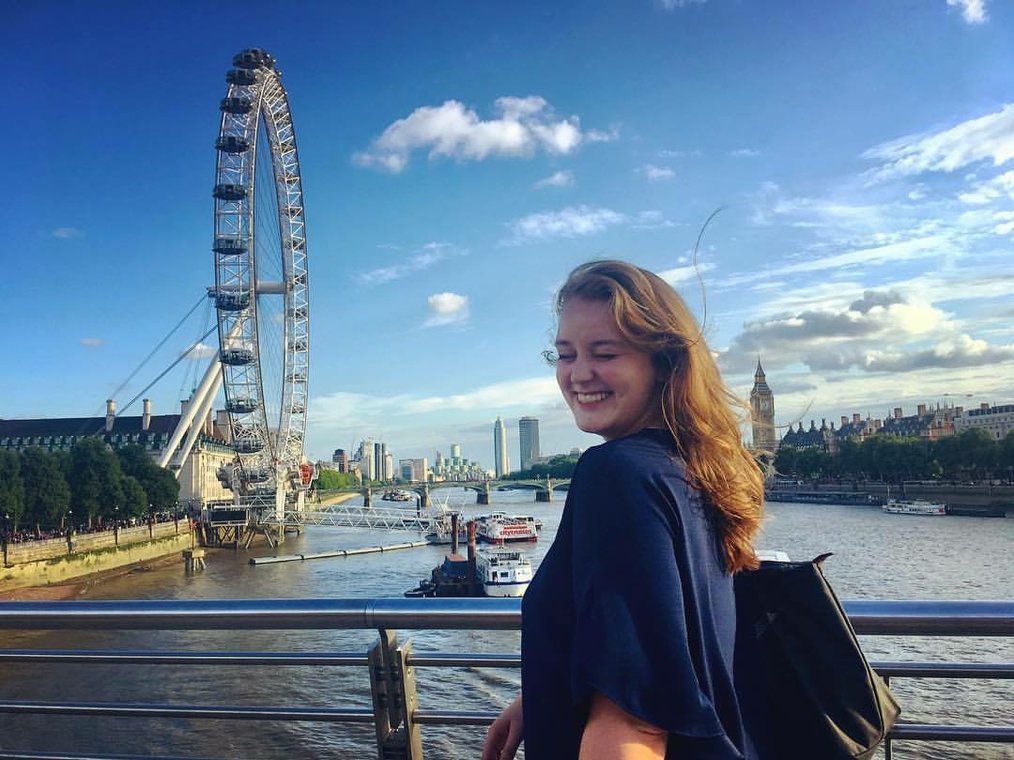 You'll also want to consider the cost of insurance while studying abroad. Depending on your needs, travel insurance such as World Nomads, which covers things like theft, baggage delay, and flight cancellations as well as some emergency medical treatment, might be sufficient. Other students might want to consider getting international medical insurance that covers routine care.
You'll also want to think about travel outside of England. One of the great things about studying abroad in Europe is the ease with which you can travel around to other countries, even on a weekend. From London, you can easily take a high-speed train and be in Amsterdam, Paris, or Scotland in just hours. These trains can cost anywhere from $50 to $200. However, Flixbus, Megabus, and BlaBlaBus offer routes from London to nearly all of western Europe, and tickets typically cost below $50. Even flights are extremely affordable within western Europe, with budget airlines like EasyJet, Ryanair, Vueling, and more offering flights from London to every major city in western Europe for as little as $15 to $50 each way. If you're on a budget, a dorm bed at a hostel can cost anywhere from $10 to $40 in western Europe as long as you plan ahead.
If you're looking to save money in England, there are also plenty of affordable and free things to do, even in an expensive city like London. All public museums in the United Kingdom are free, and England is full of incredible national museums. You could easily spend a nice afternoon at one of London's beautiful public parks, and pubs all throughout the country will often host live music, which is completely free for you!
If you're looking to offset costs, you may be able to work in England while studying abroad. This depends on your visa and how you enroll, but it's possible. As an international student at a recognized university in England, you may be able to work up to 20 hours per week during the semester and full-time during the holidays if you need to make extra money.
Cost is an important factor to consider, but don't let it be the deciding factor. England might be more expensive than some other countries, but it's also filled with unique travel opportunities and world-class academic options. Plus, it's always possible to study abroad on a budget, regardless of which country you choose. If your heart is set on studying in England, it's time to make it happen!
This post was originally published in October 2016 and was updated in June 2021.
Popular Study Abroad Programs in England