Study Abroad
The Best Art Study Abroad Programs in 2024
Whether you love art history, dance, photography, writing, or beyond, here are the top art programs to attend in 2024.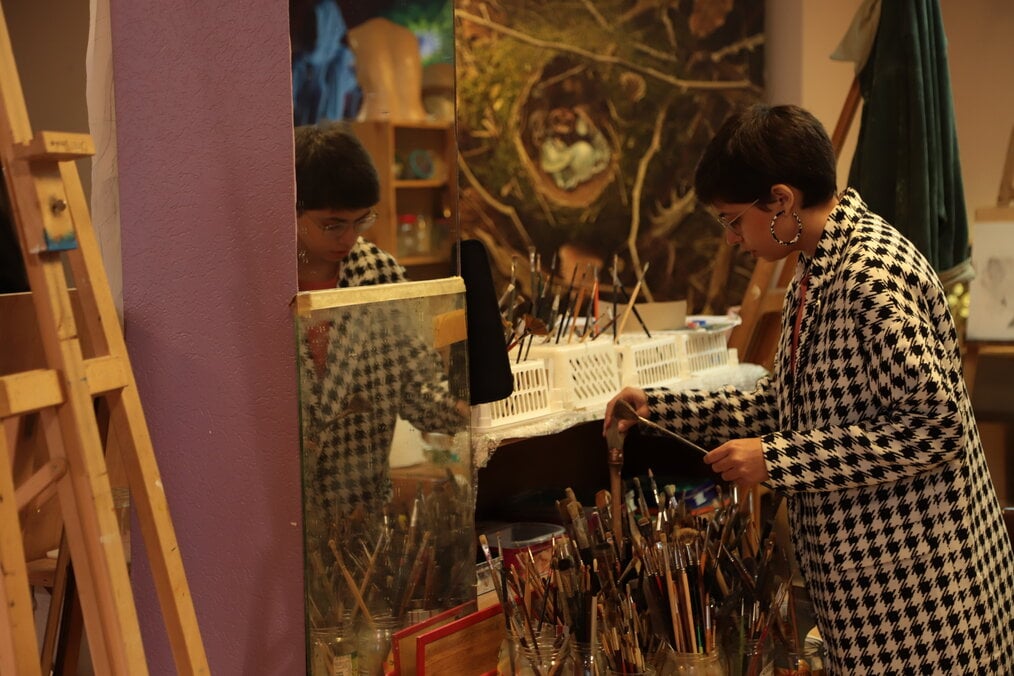 Grab your paint palette and ballet shoes and invest in your unique, creative genius by joining an art program abroad in 2024. These acclaimed international schools and U.S. art programs offer you the opportunity to learn from the best as you gain an introduction to the creative world you hope to join, whether it's fashion, performance art, fine art, writing, and more.
No matter what art form sparks your interest, you can develop your skills under the mentorship of experienced, working artists or among the feedback of your peers and hone your creativity as a growing artist.
Although we couldn't include all the best art programs, we compiled this list to include a range of mediums. So, without further ado, here are some of the top art programs abroad to attend in 2024.
How did we pick these programs?
At Go Overseas, we want our community members to have the resources they need to find the program that best fits their travel goals! To determine the best programs, we considered the overall rating of each program and compared the verified, recent reviews left by community members. The more positive, highly-rated reviews there are, the more confident we feel to give our stamp of approval!
Lastly, we used our own industry knowledge to ensure we're recommending programs that are vetted both by you, the community members, and us, the experts, so that we feel confident the programs included are the best of the best!
1. Art History Abroad
Best for cultural immersion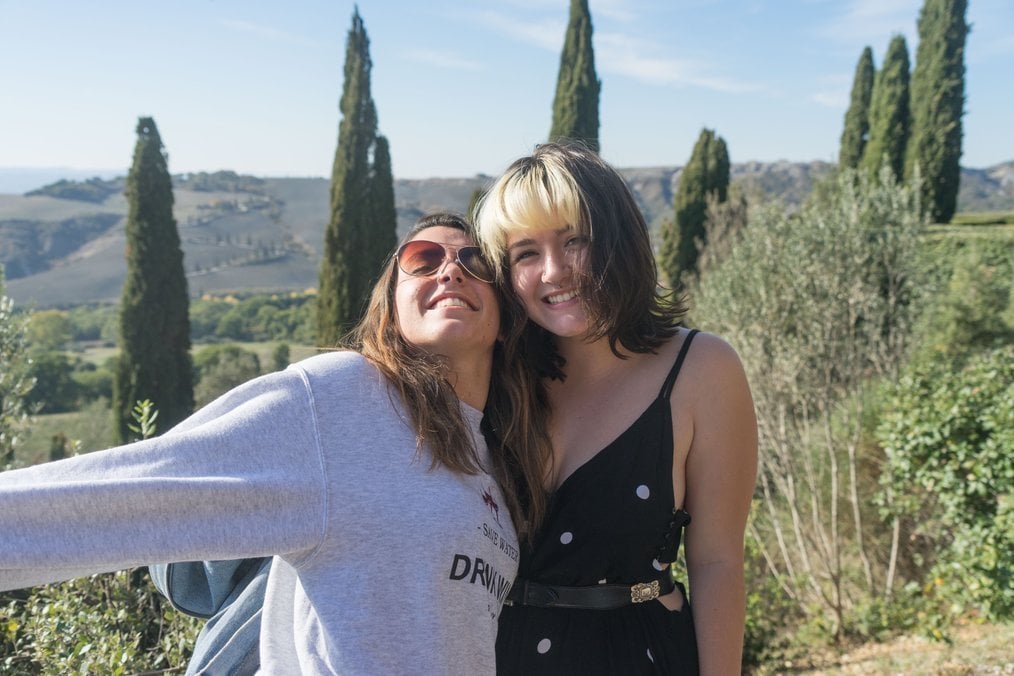 Program length: 6 weeks in summer
Price point: $$$
What's included: small group tuition, accommodation, breakfast, in-country transportation, 2 Italian classes, activities and excursions
✅ Pros:
Classes are small -- no more than 9 students are in each group.
Study in 7 cities with day trips to 11 other towns and cities.
❌ Cons:
Lunch and dinner are not included so you will need to budget extra money (around $40 a day) to cover these meals.
This whirlwind summer program has a packed itinerary so long periods of downtime aren't available.
For more than thirty years, this family-run company has been bringing art to life and pursuing excellence by providing students with thoughtful engagement with art and the tools they need to advance their technique.
Through discussion and practical training, you'll learn history firsthand as you study art and architecture in cities globally known for both. You'll engage over 10 cities and towns in Italy with all five senses during immersive small group interactions on-site, and in the process, you'll learn more about yourself.
If you're interested in studying artists, criticism, and painting techniques during periods like the Renaissance and styles like Baroque, Romanesque, and modern and contemporary art then this may be the study abroad for you.
With a firm belief that travel broadens experience, Art History Abroad prides itself on not simply teaching art but also culture and an appreciation of beauty. Every academic background is welcome in this art program.
"The course itself was exactly what I was looking for. I had the opportunity to learn about whole areas of history & art which I had never thought about much before and the variety of periods, places, and cultures we covered was amazing."
Program Details
Program:
6-week Gap Year Course in Italy | Art History Abroad
Provider:
Art History Abroad
Starting Price:
$10,000.00 USD
History Buffs, Students, Foodies
Good for
separator_solid
---
2. Cow House Studios
Best for art inspiration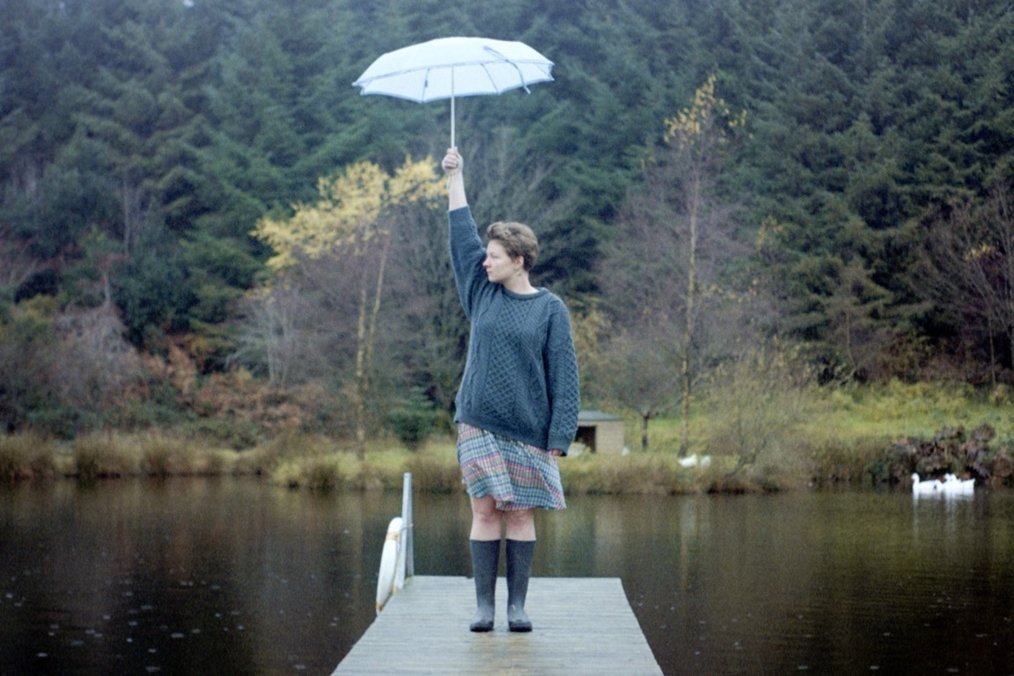 Program length: 28 days
Price point: $
What's included: accommodation, 3 meals a day, day trips and excursions, art supplies, transport to and from Dublin Airport
✅ Pros:
Summer tuition is capped at 20 students, making it a small and intimate program.
Two weeks of trips, workshops, and artist presentations are followed by two weeks of student-led personal projects -- let your creativity flow!
❌ Cons:
Tuition focuses on drawing and either painting or photography so if you are interested in other areas like ceramics, textiles, or printmaking, this may not be the best fit.
This program is only available to students aged 16 to 18.
It's impossible not to feel inspired while studying contemporary arts in this progressive, artist-run school in beautiful Wexford, Ireland. Nestled at the foot of the Blackstairs Mountains, Cow House Studios is based in a charming converted stone barn that provides the inspiration for its name.
Though drawing is the foundation of the school, you'll be urged to explore any area of your choice during this twelve-week gap year. The study of color theory, life drawing, or even the history of photography is all open to you. No matter what your focus is, the school encourages independent thought through the exploration of new materials, processes, or media.
Organized trips to Dublin and other cities are complemented by studio visits and presentations by Irish artists and curators.
Cow House Studio wants its art education to be accessible to everyone. Check out the scholarships available to interested participants.
"It may be cliché to say, but I don't think I would be the same person I am today without this experience. I grew in my artistic ability and as a person - I learned to better appreciate the world around me and everything in it."
Program Details
Program:
Art on the Farm High School Program in Ireland
Provider:
Cow House Studios
Starting Price:
$6,500.00 USD
separator_solid
---
3. API
Best for hands-on learning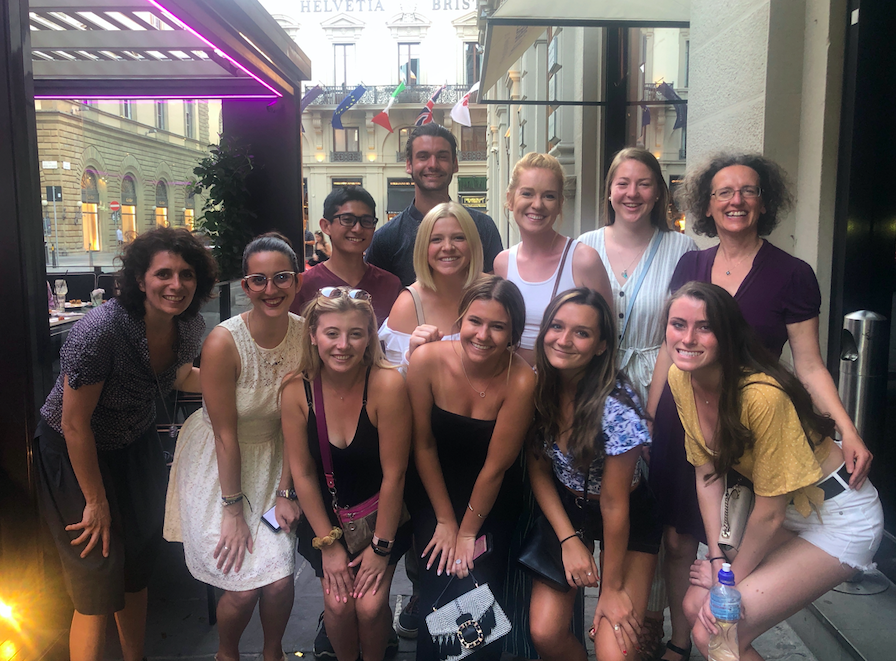 Program length: semester, year, J-term, summer
Price point: $$$
What's included: tuition, accommodation in a shared apartment (fall and spring semesters), excursions, pre-departure support, in-country support, airport pickup, insurance, transcripts after completion
✅ Pros:
Students of all levels of Italian are welcome -- classes are offered in English and Italian.
Choose from over 400 available courses at Lorenzo de' Medici.
❌ Cons:
Meals are not included so you will need to budget extra.
Courses focus on arts, humanities, business, and international relations so math and science majors may find themselves taking classes to fulfill general education requirements.
Embrace rich Italian culture as you study various art forms at Lorenzo de' Medici - The Italian International Institute (LdM) with API. Students can take a wide range of courses at The School of Creative Arts, The School of Design, and The School of Italian Language and Culture.
In this once-in-a-lifetime experience, museums and the enchanting cobblestone streets of Florence, Italy serve as your classroom. Whether you're an art enthusiast or hoping to dip your toes into studying art history, this is the perfect program for you.
Interested students can use financial aid or apply for one of API's scholarships.
"I cannot lie when I tell you that this was the best semester of my life. Florence itself felt like home right away. From the program directors to my professors to my fellow program members, everyone was so welcoming and kind."
Program Details
Program:
API: Experience Florence, Italy (Scholarships Available)
Students, Groups, Foodies
Good for
separator_solid
---
4. ArtBound Initiative
Best for career growth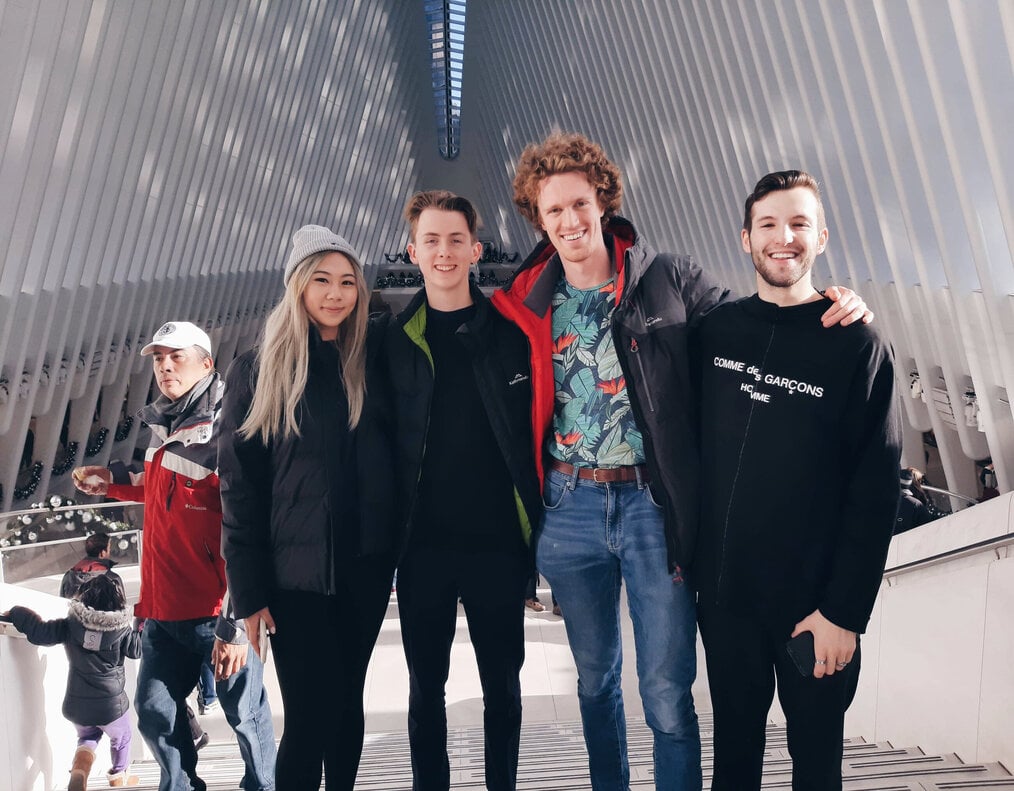 Program length: minimum of 1 month but participation length depends on visa
Price point: $$$
What's included: internship placement, personalized career coaching, access to the ABI professional networking platform
✅ Pros:
Past interns really liked and benefited from 1:1 career coaching sessions.
Placements at well-known organizations in the creative field look great on your CV and help you get your foot in the door.
❌ Cons:
Housing, food, transport, and visa fees are not included and will add considerably to the total cost of the internship.
Paid internships aren't guaranteed and depend on the company you're placed in.
If you've ever had an interest in pursuing a career in the creative industry, consider an internship opportunity with ArtBound Initiative. Interns can work in exciting overseas locations such as Berlin, Melbourne, and Sydney while getting connected with ArtBound Initiatives' large network of creative professionals.
One of the highlights of ABI is the personalized, 1:1 career coaching from experienced mentors. You will benefit from a CV and portfolio review along with career development workshops and training for things like networking, branding, and pitching.
Past internship placements have included major art/media companies such as CBS, Vice, Acme Design, and more. They also offer programs covering a large range of focuses, from fashion and film to marketing and performing arts.
Scholarships are available to help defray costs associated with the internship.
"My ABI supervisors (Laura, Zulfa and Ginda) were very nice and helpful and made the experience smooth. I also landed a job with my host company after my internship ended! Overall, ABI has been a super helpful experience in kick-starting my career in the creative industry."
Program Details
Program:
Creative Internships in Melbourne & Sydney with ABI
Provider:
ArtBound Initiative
Starting Price:
$3,250.00 USD
Students, Building your resume
Good for
separator_solid
---
5. Irish Gap Year
Best for unique experience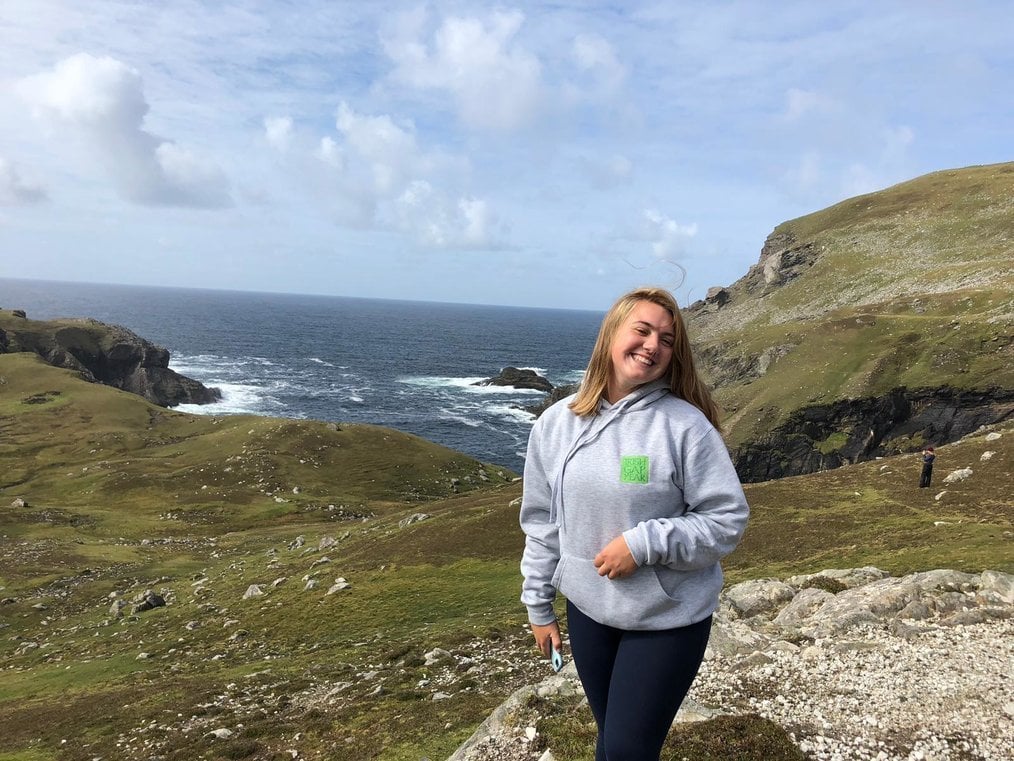 Program length: semester
Price point: $$
What's included: accommodation, all meals, in-country transportation, art supplies, 24/7 support for students and parents
✅ Pros:
Visit cities across Ireland like Galway, Dublin, Belfast, and Derry on 3-5 day excursions.
Groups are limited to 16 students per semester so you will not only get personalized attention but you'll be sure to become close with the staff and other students.
❌ Cons:
This program will have you going non-stop -- not a lot of downtime is available.
Past participants weren't wowed by the food.
If you're looking for a community-based, small group experience, Irish Gap Year is one of the top art gap year programs to attend this year. This program is proud of its four cornerstones: cultural immersion, experiential learning, artistic expression, and portfolio development.
Explore your own areas of interest as you work side by side with local Irish artists, photographers, writers, performers, and musicians, learning about Ireland's rich cultural and artistic heritage. Your hands-on experience goes hand in hand with day trips to galleries, museums, castles, and theaters, and at the end, you'll have the opportunity to exhibit your photography, found art, or poetry at the La Cheile Art Expo.
"The program is well made with trips to most of the major spots in the country and some of the smaller places for fun activities. The programs good for people of all experiences with art, tutors are friendly and experienced."
Program Details
Program:
The Irish Arts and Culture Program
Starting Price:
$17,000.00 USD
separator_solid
---
6. Berridge Programs
Best for theatre and film immersion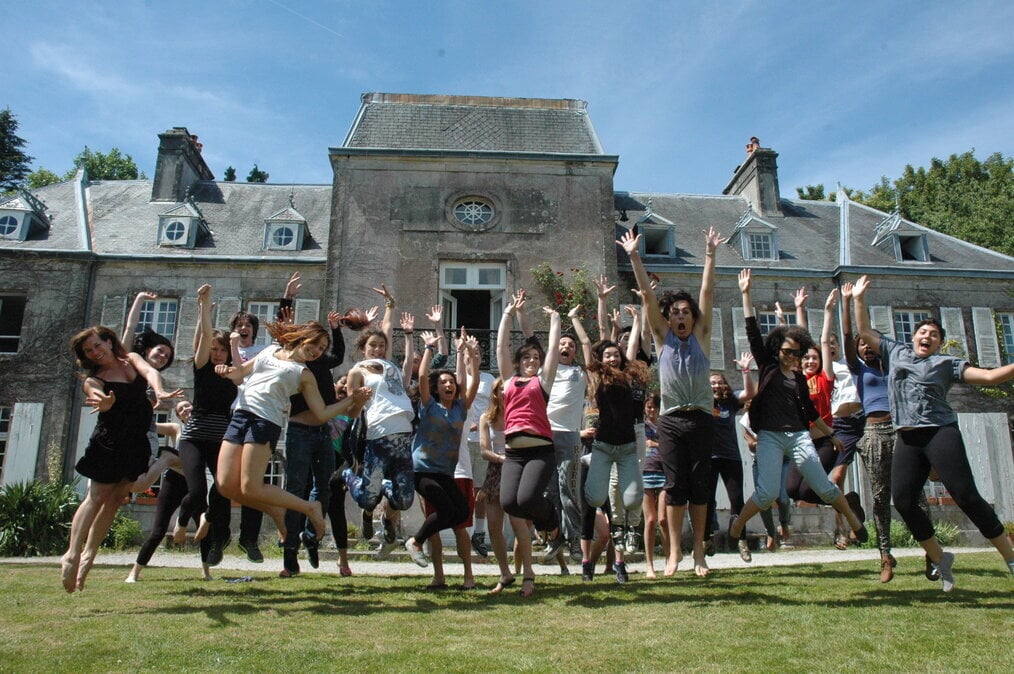 Program length: semester
Price point: $$
What's included: housing, meals, airport pickup, excursions
✅ Pros:
There are no French language requirements -- the entire course is taught in English.
Live in a gorgeous historic manor with a live-in chef who prepares every meal.
❌ Cons:
While there are many workshops across disciplines, concentrations are limited to theatre, film, music, design, and studio art.
Several costs associated with the 4-day trip to Paris aren't included so students will need to budget extra.
If living in an 18th-century Chateau in the beautiful hills of Normandy, France while immersing yourself in a semester of artistic exploration sounds like your study abroad dream, then Berridge Programs has the perfect program for you.
Whether you're a complete beginner or an experienced performer or artist, your interests and talents will be nurtured by industry professionals. During your time with Berridge Programs, you will work on perfecting your craft which will culminate in a feature film or creative performance. Although participants must pick a concentration, you are free to sample other disciplines through workshops like ceramics, vocal lessons, playwriting basics, and more.
Outside of classes, you'll enjoy a variety of excursions to castles, UNESCO heritage sites, and even the City of Lights -- Paris! Develop your artistic future with Berridge Programs and do great things.
If you're a high schooler between the ages of 14 and 18, they also offer a pre-college summer program in France.
"Join this program if you want to come out with powerful cinematic skills. Don't think about it twice. Literally. There are programs out there that have purely technical classes, others that are just theory, etc. This program will teach you how to THINK, WRITE, and DIRECT, like a true filmmaker."
Program Details
Program:
Creative Semester
Provider:
Berridge Programs
Starting Price:
$16,500.00 USD
Students, Building your resume
Good for
Where will you study art in 2024?
In the end, most creatives will tell you that the best art programs - whether in the U.S or overseas - are the ones that give you the opportunity to show up fully, to widen your horizons, and to push yourself outside of your comfort zone.
Whatever you decide to pursue, let 2024 be the year you take your next steps as an artist. Good luck with your search for art schools abroad, fellow artists!
Learn more about how to make your study abroad dreams come true: