Study Abroad
The Best Universities for Studying Abroad in Italy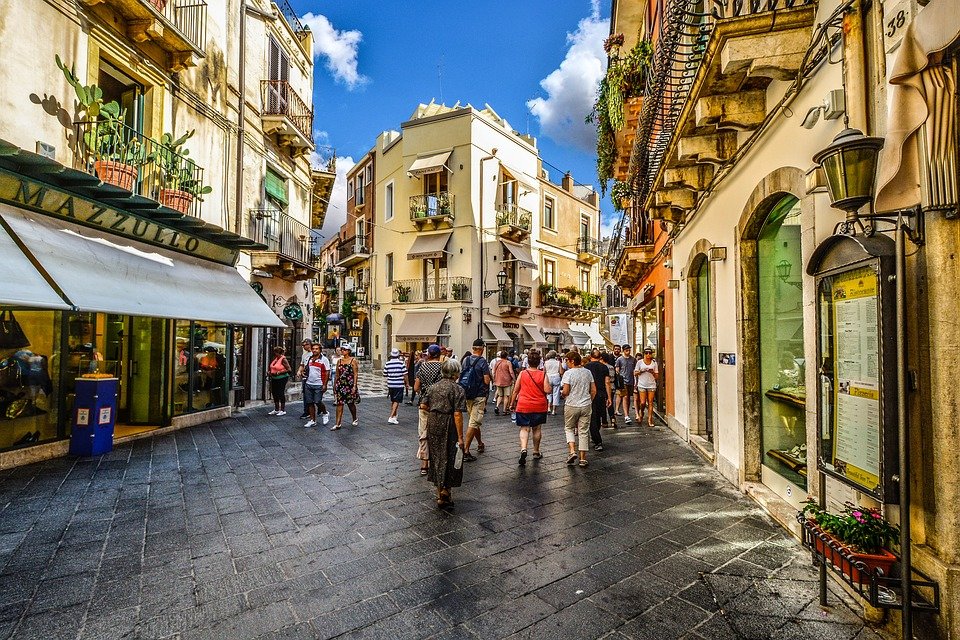 Is La Dolce Vita calling you? Does the idea of waking up surrounded by the timeless beauty of the Romans or the Renaissance make you swoon? Then studying in Italy may be the perfect place for you spend your semester (or year) abroad.
Not only is it home to some of the best food and most unique culture in the world, Italy is also very well known for it's institutes of higher education. Can't speak Italian? Don't fret! Whether you are an undergraduate, postgraduate, or study abroad student, you're sure to find something to suit your interests and language level. Although not all universities offer complete degree programs in English, many offer select courses in English and Italian courses for international students. Program providers, like AIFS also provide English courses in Italy.
Italy is a unique country, even within itself. Since it wasn't unified until the mid 19th century, many of the regions have maintained some of their own flair, foods, traditions, and customs. With an extensive rail and bus system as well as numerous airports, you're only a short trip away from the rest of Europe. Italy has proved timeless in its beauty and has a distinct personality unlike anywhere else in the world. You're sure to discover something new every day along the ancient, windy streets and in the modern, cosmopolitan cities.
The first step, and the most daunting is choosing a city that fits your needs (learn more about the best cities to study abroad in Italy...). Consider what you want to study, your language proficiency and the type of area you want to live in. This will help you narrow down programs, but to get you started, here are some of the best universities in Italy for international students:
Universities in Milan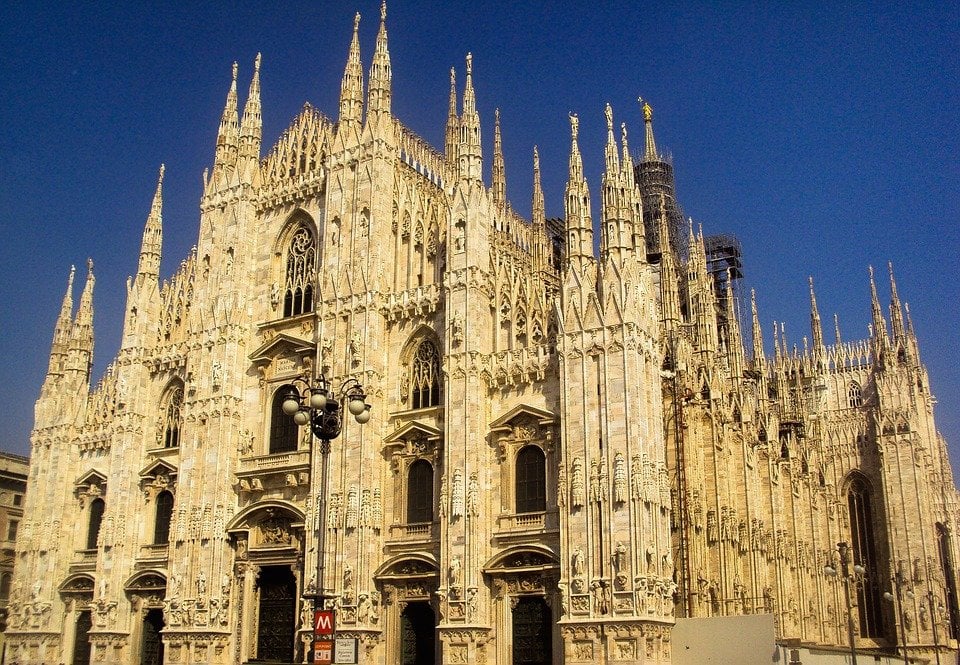 Start Here: Look at all study abroad programs in Milan
Milan was ranked the 21st best city for students in 2012 on the QS ranking due to its large, diverse student population, cosmopolitan atmosphere and leading influence on the fashion industry. If sports are more your thing, Milan is home to two of the best football teams AC Milan and Internazionale. Milan was also rated highly in the Employer Activity category because a large number of employers seek out graduates from this leading city.
University of Milan
The state-run University of Milan offers a wide variety of programs for international students, including three programs entirely in English: economics, informatics, and medical school. They also offer "entry level" programs where students take their first 45 to 60 credits in English and then the remaining courses in Italian, however, the final thesis may be written in English. At the doctoral level, University of Milan offers 21 programs across multiple disciplines.
Additionally, this school offers many extra curricular activities, including their own amateur sports association, orchestra, choir, theater and cultural activities.
Universities in Bologna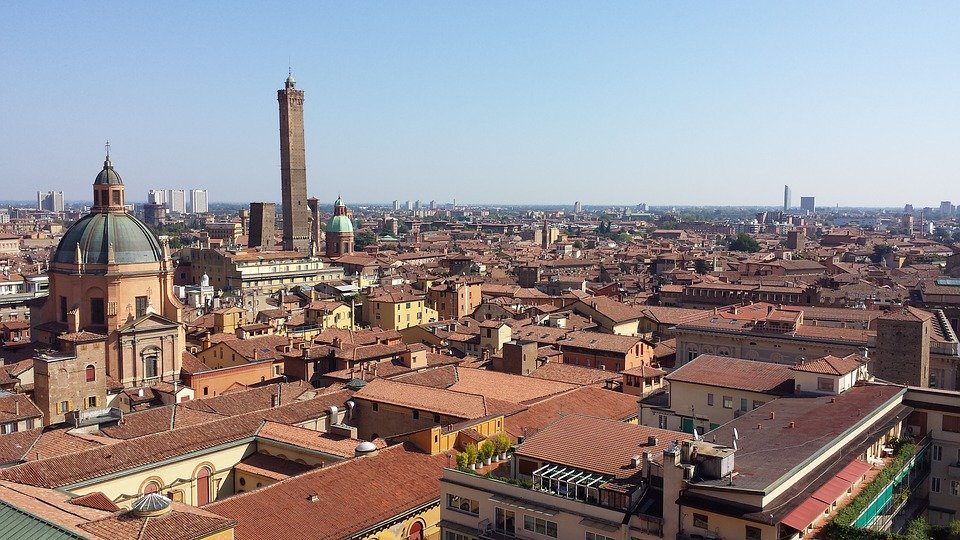 Start Here: Look at all study abroad programs in Bologna.
Bologna is a city that is still etched by the Renaissance with stunning towers and porticoes. Bologna considers itself Italy's culinary capital and has the largest student population in Northern Italy. In the year 2000, Bologna was named the cultural capital of all of Europe! There's plenty to see and do there... affrettatevi!
University of Bologna
University of Bologna is one of the top-ranked universities in Italy, as well as the oldest university in existence, open since 1088! The University of Bologna is a leader in Europe's push to make academic systems and qualifications more compatible across Europe. Most courses are taught in Italian, but some courses can be found in English. They also offer Italian language courses for non-native speakers.
The University of Bologna has been ranked in the top 50 for the world's best law schools, so students with a knack for the courtroom will be hard-pressed to find a better Italian university to extend their studies!
Sign Up for Study Abroad Details
Travel info & inspiration, delivered straight to your inbox ✈️🌎👋
Universities in Florence
Start Here: Look at all study abroad programs in Florence.
Birthplace of the Renaissance and known for being one of the most beautiful cities in the world, the skyline of Florence is unmistakable. Located at the heart of Tuscany, students flock from all over the world to study cooking, art, history, and language in the city where Dante originated Italian, as we know it today. Florence is a top student destination, drawing in students with unique beauty and personality, multiple museums that hold iconic artwork and architecture.
Accademia Italiana
With campuses in both Florence and Rome, the Accademia Italiana is a top fashion and design school with options for a three-year degree or short-term study options. Authorized by Italian Ministry of Public Education. The bachelors degrees are jointly issued from University of Wales and the Accademia. Courses are mostly taught in both English and Italian, though some are only in Italian, all faculty speak English. In addition to design and fashion, students can also take language classes.
University of Florence
The University of Florence was founded in 1321 and boasts former lecturers such as Renaissance author/poet Giovanni Boccaccio who was a professor of the Divine Comedy at the University.
Today, they are known for their research endeavors across disciplines and are home to one of the oldest museums of natural history, which was founded in 1775 and is home to botanical gardens, dinosaur bones, and other fossils found in the Tuscan region. If you know Italian, this is an excellent opportunity to study in the city of the Renaissance but proof of language proficiency is required for admission (the whole website is also in Italian).
However, a few select graduate courses are taught in English. The campus is spread out across the heart of Florence and into the surrounding areas.
Lorenzo de' Medici: Florence, Italy
Don't know Italian but still craving the life of a Florentine? Lorenzo de' Medici Institute may be the place for you. This is the largest international school in Florence with students from all over the world attending for semester, year, or degree programs.
Courses are taught in English and there are opportunities for language and culture study through unique avenues such as cooking or art courses. Though there won't be locals in your classes, you can still get connected to Italian student networks and integrate yourself into the Florence student scene. The campus is in the city center, with classes held just minutes from the Duomo and the Arno River.
Universities in Pisa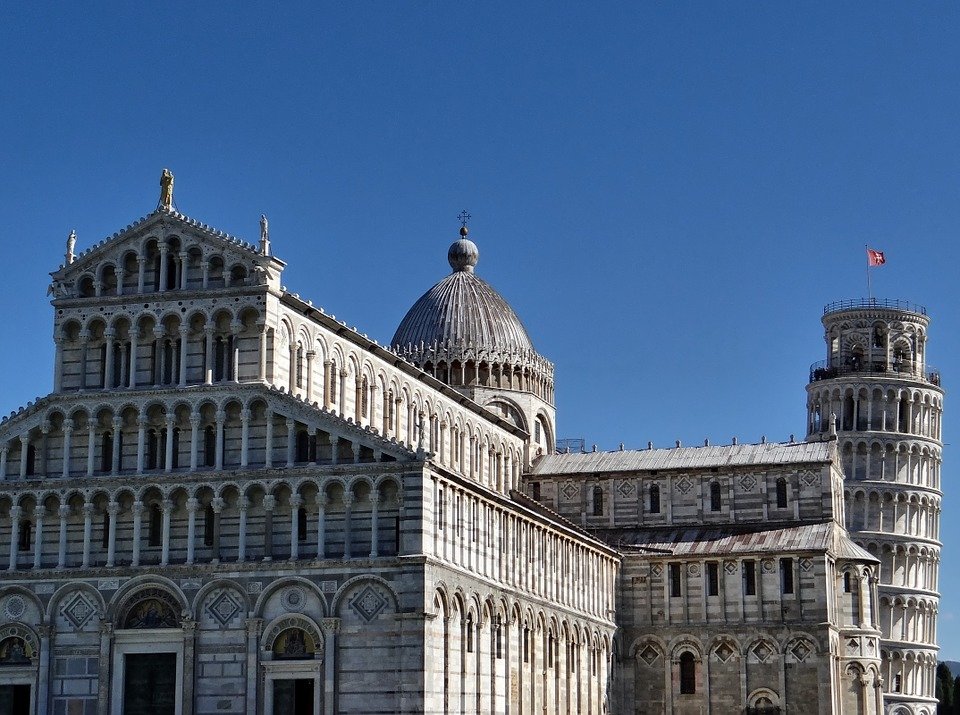 Start Here: Look at all study abroad programs in Italy.
Although Pisa is most commonly known for an architectural mishap, it has much more to offer than the Leaning Tower. Pisa is one of the top student cities in Italy; about half of the population is made up of students. Located at the mouth of the Arno River, Pisa is known for its palaces and bridges as well as dozens of historic churches. But there are plenty of fun nightlife venues as well to support the huge student population and multiple festivals throughout the year.
University of Pisa
Of the 54,000 students at the University of Pisa, 1/4th come from outside the region, and many of them are international. ! You'll be in good company here, noteworthy people like Galileo Galilei and former Pope Clement XII call the University of Pisa their Alma Mater. The campus has a sports center and multiple libraries located around the city center. Minutes from the Tower of Pisa and an international airport, you're in a good place to start your Italian adventure.
Whether you are an undergraduate, postgraduate, or study abroad student, you're sure to find an Italian university that suits your interests and language level.
The Italian educational system is much different than the American system, but not that difficult to understand! These schools are some of the most popular for international students, but remember, this is just a start and these schools are not your only options. Italy didn't become the second most popular study abroad destination by accident!
Universities in Rome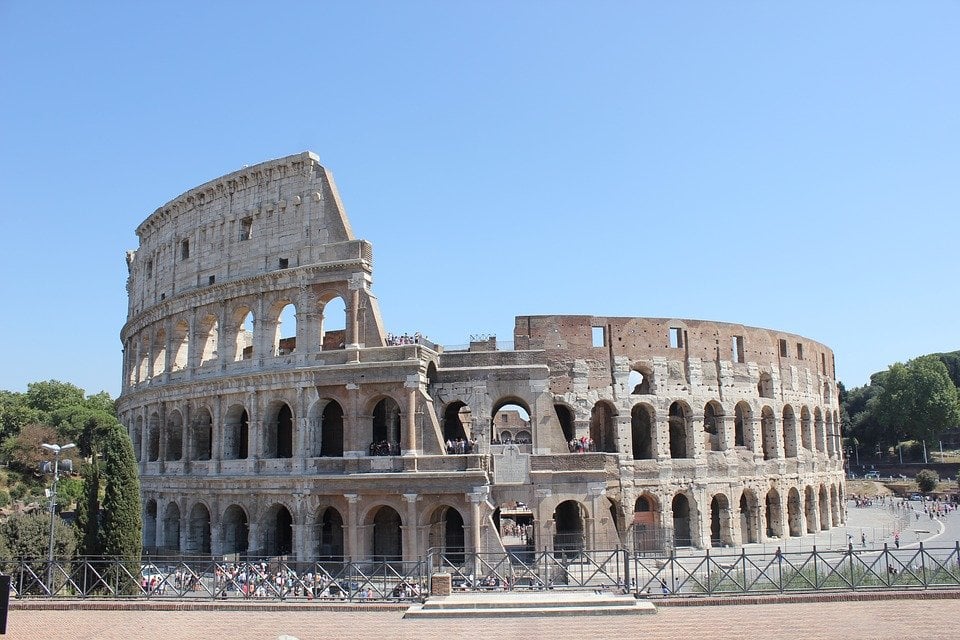 Start Here: Look at all study abroad programs in Rome.
Ah, Roma. The Eternal City. Perhaps one of the most iconic cities in the world, Rome is an excellent place for international students to study. It is one of the largest cities in Italy as well as the capital city. Home of the Vatican and, of course, the ancient Roman civilization, there is history and intrigue everywhere you turn.
University of Roma
Ranked in the top 200 universities in the world by the QS report, the University of Rome is more commonly known as La Sapienza or the knowledge. They were also one of the first universities to offer Master's degree programs entirely in English. Exchange students enjoy a wide range of services such as guidance and tutoring info and reception free transportation, a help desk for people with disabilities, cafeterias, libraries, sporting facilities, cultural centers, technological facilities and more.
The University of Rome has relationships with more than 400 Erasmus schools throughout the world, so there are many international students. They have courses and entire programs completely in English. Additionally, language courses for non-native speakers, career services, student clubs, sports, and theater clubs are offered.
John Cabot University
As an alternative to the traditional Italian system, there's John Cabot University, the only American University in Italy. Courses are completely in English and there are four-year degrees as well as study abroad opportunities. The university is small—1,000 students from 55 countries and they offer everything an American university would from dorms and meal plans to clubs and organizations.
With thirteen different degree programs, students have the opportunity to earn both an American BA and a UK BA degree. There are also numerous opportunities for language study as well as for international internships to facilitate travel across the world.
Where Will You Study?
There are programs and schools to fit everyone whether you want a four-year degree or just a semester long program, whether you want to study business or language or art. Talk to your study abroad office, they are a great source of information especially if you are looking to get course credit.
Make a plan for what you want to get out of your program and what is important to you in a school. But most of all, keep an open mind and don't get frustrated by the process of searching. There are a lot of options, which can seem overwhelming. Stick with it, and we guarantee you'll have the best experience living the Italian life, no matter where you choose.