Volunteer Abroad
Best Conservation Volunteer Opportunities in Latin America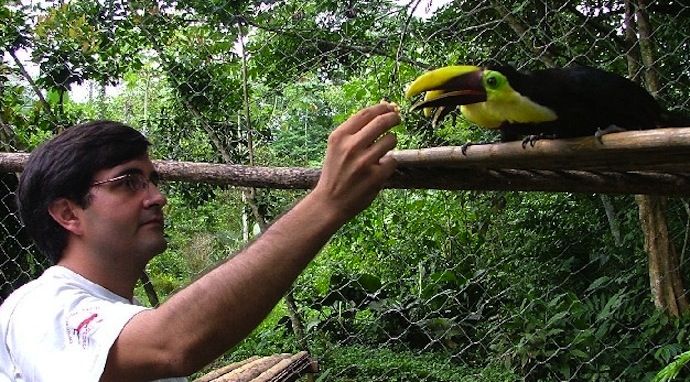 With its biodiversity and wide range of ecosystems, Latin America is rich in opportunities for conservation volunteering. Volunteers interested in conservation can work to rehabilitate and protect wildlife, work on farms to learn about organic agriculture and permaculture, work with natural landscapes to protect the region's natural beauty, and more. Latin America is a diverse region with several species of plants and animals and many different types of ecosystems, including the Andes Mountains, tropical beaches, the Amazon jungle, vast deserts and plains, islands, and dense rainforests.
Largely affected by deforestation and, in some areas, drilling for oil, Latin America is in great need of conservation volunteers to help preserve and protect its environment from further destruction, and to help animals whose habitats have been lost to deforestation recover. There are several organizations with plenty of conservation volunteer opportunities in Latin America, whether working with wildlife or the environment.
Nearly every country in Latin America has opportunities for volunteers wanting to work on conservation projects, but here are some of the most popular destinations.
Popular Countries for Conservation Volunteering in Latin America
If you have a combined interest in marine or environmental conservation projects, as well as a calling to the wild jungles and exotic fields south of the border, then you will be hard-pressed to find a better volunteer opportunity for you. Grab your leather gloves and head to one of these popular destinations for conservation volunteering in Central/South America:
Volunteers interested in conservation can work to rehabilitate and protect wildlife, work on farms to learn about organic agriculture and permaculture, work with natural landscapes to protect the region's natural beauty, and more.
Suggested Conservation Volunteer Programs
Be sure to do a great deal of research before you move abroad to volunteer. You will want to make it a point to read reviews of volunteer programs, talk with individuals representing the organizations you're considering, as well as ideally speak with past volunteers or alumni from their programs. Here's a short list of cool opportunities to consider:
Forests are being slashed and burned, habitats are destroyed each day, animal species are being wiped out completely, and humans are a huge part of the problem. What can one person do in light of all of these daunting problems?
Additional Tips Before Volunteering in Latin America
Before you start saving your money and packing your bags to head south, keep in mind these few tips.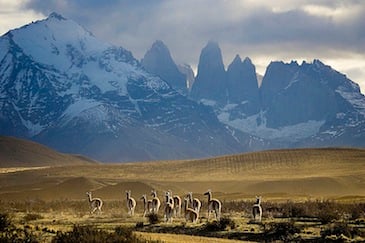 Learning Spanish or Portuguese
While many programs don't require knowledge of Spanish or Portuguese (if you're heading to Brazil), it can be helpful to have at least a basic command of the language before you go. For relaxed, at-home learning, try Duolingo or MindSnacks, mobile apps that you can download on your phone for practice. If you want to advance your language skills to feel more comfortable and competent, try taking a class at a local college or community center or investing in an extensive language-learning program, such as Rosetta Stone.
If you decide that an immersion program would be most beneficial, you can arrive in Latin America early and take language courses at your destination. Here's a great database of Spanish language programs that may come in handy for you. Further, some volunteer programs also include time for language instruction. We definitely encourage taking advantage of any opportunities to better learn a foreign language during your volunteer stint.
Visas and Entry Fees
Latin American countries generally don't have visa requirements for U.S. citizens, but some require visitors to pay a reciprocity fee before entering the country. This fee varies by country, and is charged because visitors from those countries must pay the same amount to enter the U.S. (for example, Argentine citizens have to pay when visiting the U.S., so Americans pay the same amount when visiting Argentina).
Ecuador: No visa required for U.S. citizens
Brazil: Visa required for U.S. citizens; travelers must obtain this in advance
Costa Rica: No visa required for U.S. citizens
Argentina: No visa required for U.S. citizens, but an entry fee of $160 USD is required (paid online before departure)
Venezuela: No visa required for U.S. citizens
For more information about visas, medical advisories, and entry requirements, visit the U.S. State Department's travel website. Vaccinations may be required for travel to Latin America, especially if you are visiting remote areas where diseases such as yellow fever may be present. Take advantage of GoOverseas' great resources for dealing with sickness or injury while abroad or tips for staying healthy and in shape.
Making the Most Of Your Volunteer Project
Let's be clear from the start, volunteering abroad is not the easy way to travel the world. It can be challenging at times, demanding physical and emotional strength. To have a real effect upon a project most volunteer experts would agree that you need to dedicate months rather than weeks.
While there are many pros and cons to short-term volunteering, the most important decision a volunteer can make when embarking on their travels is finding a reputable volunteer organization and a cause that they are passionate about. A happy heart and cheerful giver will make a huge impact in the long run.
Conservation projects are all intertwined because ecosystems are that way. Protecting habitats, reforestation projects, and sustainable agriculture lead to safer places for animals and ultimately allow for endangered populations to increase.
If you're passionate about animals and the environment, Latin America's rich and diverse landscapes are perfect for volunteering abroad. Whether in the desert, on the beach or in the Amazon rainforest, volunteers are bound to have the experience of a lifetime in Latin America.