Volunteer Abroad
The 9 Best Programs for Volunteering with Sea Turtles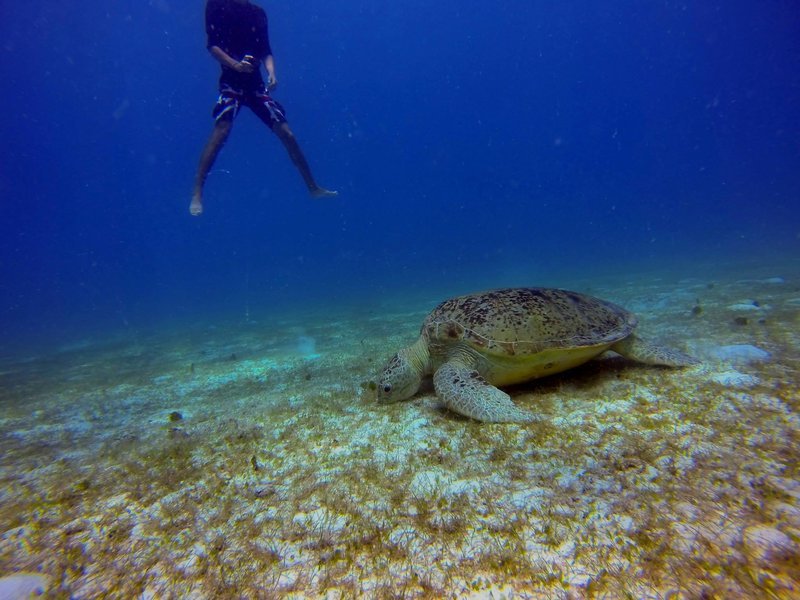 Sea turtles are fascinating and unique animals. Each species is endangered to a greater or lesser degree, and volunteers are essential to sea turtle conservation around the world. Depending on the amount of time you wish to donate, where you want to volunteer with sea turtles, and the amount of adventure you're looking to endure, there are options around the world that can satisfy any traveler.
Below are ten programs evaluated by Go Overseas users who've participated before, curated and listed here for you to browse, that cover a range of opportunities around the world to suit any taste.
Why Should You Volunteer with Sea Turtles?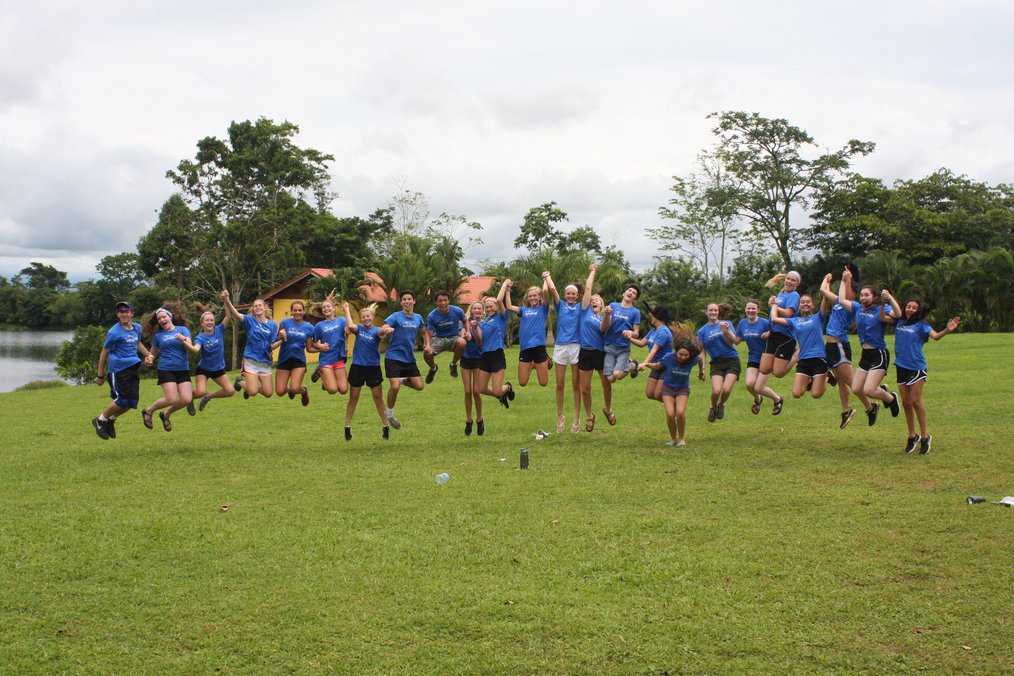 As mentioned above, all the various sea turtles around the world are endangered. There are seven distinct species, ranging from the relatively small Kemp's Ridley (averaging around 100lbs.) to the massive Leatherback (with record-holders weighing more than 2,000lbs), and they can be found on beaches all around the world's tropical and subtropical latitudes.
Sea turtles are endangered in large part because of direct human action, mainly fishing and poaching of sea turtle eggs from their nests. Volunteers can have a number of different responsibilities, but will almost always be involved in patrolling beaches to find nesting turtles, relocating their eggs to a safe location, and recording turtle identities to help understand their global movements.
Although they are found in oceans around the world, sea turtles tend to nest on tropical and subtropical beaches on almost every continent. If you choose to volunteer with sea turtles you'll be living and working on beaches in some of the most beautiful and exciting countries in the world! You'll also be working with unique and amazingly impressive animals, like the breathtakingly beautiful Hawksbill or the living-dinosaur Leatherback Sea Turtle.
What to Consider Before Volunteering with Sea Turtles
Although every volunteer opportunity is different, there are a few common trends you should consider. Many of the most important beaches for sea turtle conservation are in quite remote places. They are difficult to get to, and once you're there you might be a little cut off from the rest of the world. Consider your specific project carefully before you go, and plan for how long you want to be there.
Sea turtle volunteer work can be physically demanding, walking a few miles every night in soft sand on dark beaches, digging nests in the sand, getting rained on or bitten by bugs, and generally being physically active. This shouldn't stop anyone from being able to help though! Just be sure you know what the expectations are when you plan your experience.
One final consideration is to use care when you choose your projects. Some can be exploitative and use turtles merely as a means to separate tourists and volunteers from their money. Check any reviews for your project before you go, and make sure they're reputable. The programs chosen by GoOverseas below are all excellent and have been vetted by our previous volunteers, and there are many other great programs the world over!
How did we pick these programs?
In choosing the best sea turtle volunteer abroad programs, we took into account two main factors: the review scores of each program, and the number of reviews that program had received.
For all volunteer abroad programs on Go Overseas, we ask reviewers to rate six variables: (1) Impact, (2) Support, (3) Fun, (4) Value, (5) Safety, and (6) Overall. We average these scores, compare them to other sea turtle volunteer programs, and take into account the total number of reviews each program has received. In total, we compared over 400 reviews to determine which programs should be included on this list.
From there, our goal is to choose those programs which are truly the best: they have more and better reviews than the average for similar programs and are verified by enough reviews for us to feel confident giving our stamp of approval.
#1. GLA: Summer & Spring Break Volunteer Programs in Costa Rica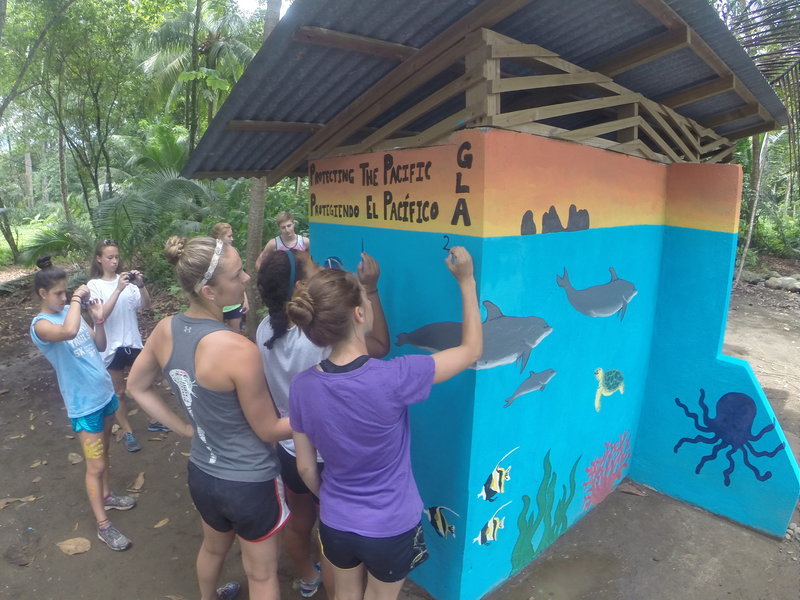 The most highly rated program on this list of great sea turtle volunteering opportunities is offered by Global Leadership Adventures in Costa Rica, with a stellar 98% rating from 55 alumni reviews.
GLA offers a number of different service learning opportunities, and one of their best is the Sea Turtle Initiative. Go Overseas alumni give the program excellent ratings in all its aspects, from fun to support to -- most important of all -- safety.
Check out these quotes from program alumni:
"Being able to challenge myself and gain skills through service, activities like zip-lining and horse riding, the leadership curriculum and putting myself out of my comfort zone has been unforgettable and truly life changing as it has helped me grow as a person." -- Nathalie
"My experience in Costa Rica was absolutely amazing. I have changed so much as a person in that I am more open-minded and open to trying new things. Since GLA I have been more 'go with the flow' (Pura Vida) and certainly have a new perspective on the world around me." -- Alyssa
Here's a snapshot of GLA's review scores:

#2. A Broader View: Volunteer with Sea Turtles in Costa Rica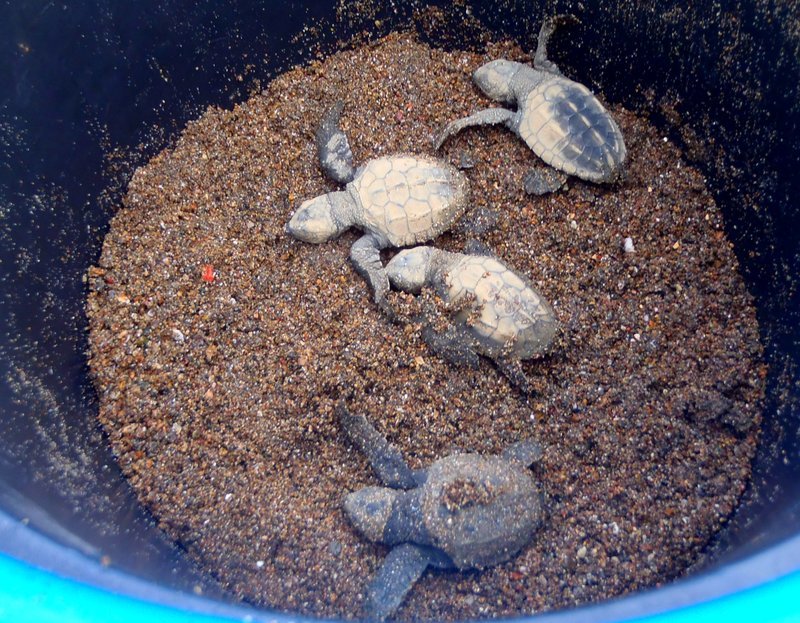 A Broader View scores 9.8 out of 10 in every category from Go Overseas users, meaning it is excellent in all the ways you find important! This project mainly works with Green Sea Turtles, and visitors can expect to patrol beaches, manage eggs, and get to help release sea turtle hatchlings into their ocean home. It is an especially great opportunity for students interested in biology or conservation, but anyone can have a wonderful time doing important work here!
Here are some quotes from alumni who loved the program:
"It was truly an eye-opening, once in a lifetime opportunity. I would love to do more projects around the world like this, … and learned so much about ocean conservation and sea turtles." -- Marissa
"A Broader View provided me with a once in a lifetime opportunity that I will cherish for the rest of my life. … My accommodation, meals and feeling of security was amazing!" -- Kimberly
Here's a snapshot of review scores for A Broader View:

#3. La Tortuga Feliz: Affordable Turtle Conservation Program in Costa Rica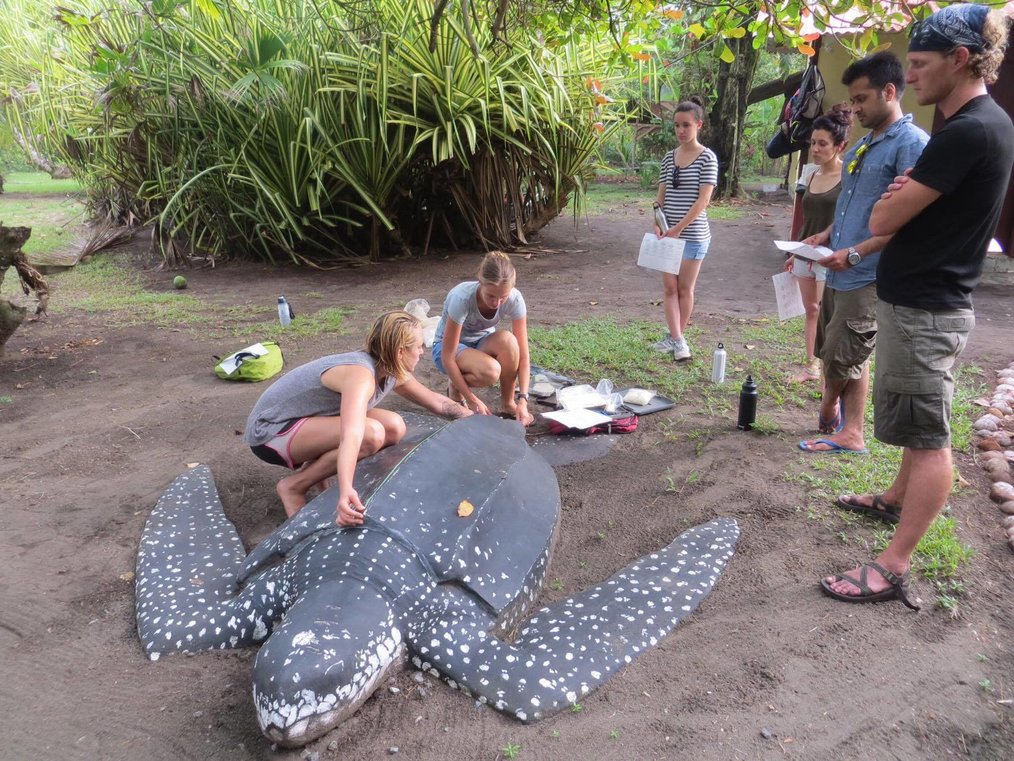 La Tortuga Feliz is next on our list with a 96% overall rating from Go Overseas users and its standout score for "impact," a 9.8 out of 10.
At La Tortuga Feliz, volunteers work with turtles and with community members, helping to build a sustainable turtle-friendly community. Along with their nesting and hatchling programs, they also run a turtle rescue center, where you might get to work with injured adult turtles to help them recuperate! The high season here runs from March to November, but they have important work happening year round if you'd like to visit in the winter.
Here are a few quotes from alumni:
"Just imagine: full moon, desolated beach and in front of you a big leatherback turtle covering her nest. You, sitting there in the sand, staring at her and safeguard a big plastic bag with turtle eggs. For me it was one of the best moments of my life." -- Simcha
"One of my favorite parts of the project is the feeling of community that you have while you are there. Everyone chips in to help out around the project site, everyone eats meals together, and everyone can play volleyball together!" -- Kelly
Here's a snapshot of review scores for La Tortuga Feliz:

#4. Fuze Ecoteer Outdoor Adventures: Sea Turtle Conservation & Research on Paradise Islands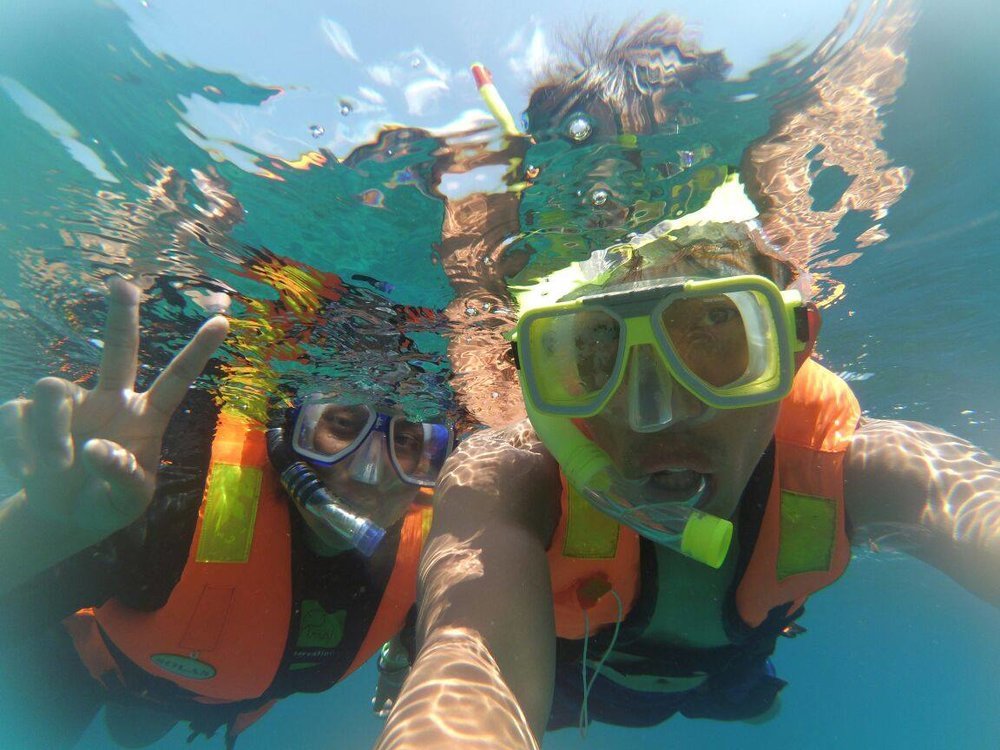 Based out of the beautiful Perhentian Islands, the sea turtle conservation and research project run by Fuze Ecoteer helps stop poachers from robbing sea turtle nests and is building a comprehensive database of turtle sightings and populations in the Islands.
With scores of 9.5 out of 10 for both support and safety, and a 93% score overall from 15 GoOverseas alumni, Fuze Ecoteer's sea turtle project in Malaysia is an excellent way to help with turtles in a unique and exotic location.
Here are a few quotes from alumni to tell you more:
"I'd never seen turtles before, and as they're my favorite animals, this was such a special experience. You get to see many turtles in their natural environment; feeding, nesting and babies heading to the sea for their first swim." -- Ella
"When arriving, and learning of the place whilst I was there, I realized that this place was special, and diversity and a powerful sense of love spiraled through the community, from the locals who had been there for twenty, thirty years, to the volunteers." -- Joseph
Here's a snapshot of review scores for Fuze Ecoteer:

Sign Up for Volunteer Abroad Details
Travel info & inspiration, delivered straight to your inbox ✈️🌎👋
#5. International Volunteer Services: Turtle Conservation in Ecuador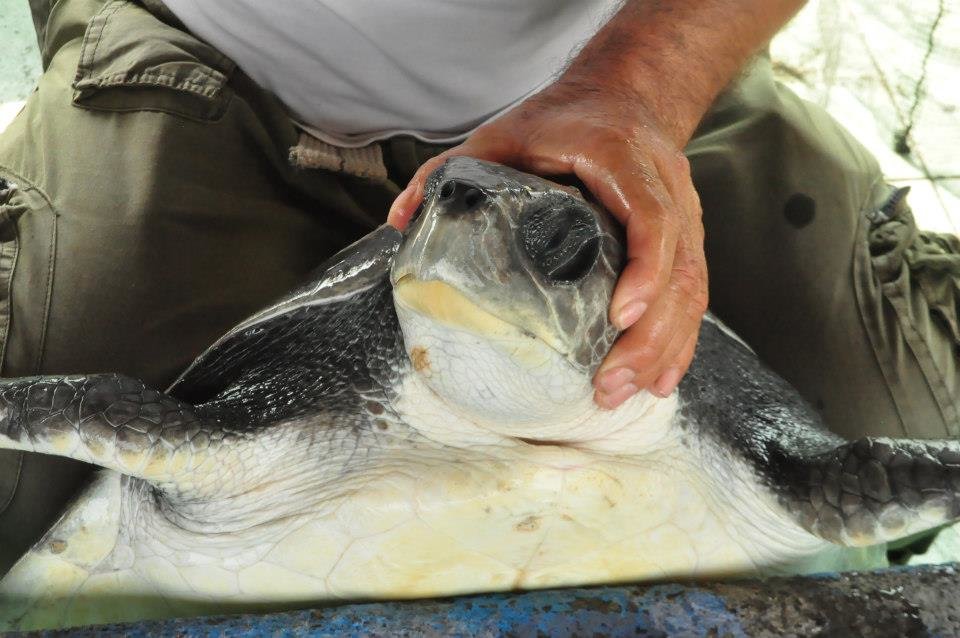 With a perfect 100% score from three GoOverseas reviewers, IVS's sea turtle project in Ecuador is a great place to get some experience working with sea turtles in the field.
This program is run in partnership with a local NGO in the small fishing village of Puerto Lopez, and not only works with nesting turtles but has at-sea telemetry projects as well! In your spare time, you have easy access to beautiful diving, beaches, and national parks right in the same region.
Also, be sure to check out their page on GoOverseas to look at some of the amazing photos past volunteers have shared! Here are some quotes to help convince you:
"A great introduction to marine turtle monitoring, I gained plenty of practical experience measuring, handling and tagging turtles." -- James
"This program is an incredible way to both learn a lot and have a serious impact on the environment around Puerto Lopez. Having the ability to work with sea turtles is an incredible privilege." -- Caleb
Here's a snapshot of review scores for IVS:

#6. Sea Turtle Conservancy: Volunteer Programs in Costa Rica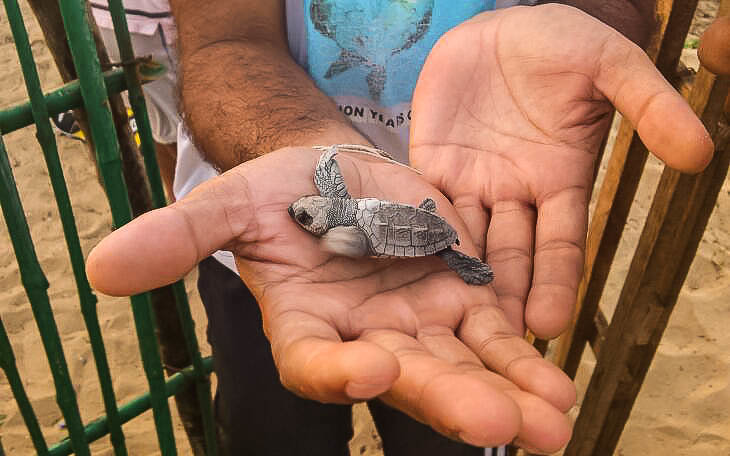 What volunteers really liked about the Sea Turtle Conservancy project in Costa Rica is the sense of fun and adventure they had working there. This program focuses on sustainable travel for its volunteers as they support the research mission.
You will be in a rather rural environment, but that means you have the chance to see some of Costa Rica's amazing wildlife right where you're working, including monkeys, reptiles, and some of Costa Rica's breathtakingly beautiful birds.
Here are few quotes from alumni who enjoyed this program:
"Walking along the beaches at night, in total darkness for four hours at a time, looking for vague turtle-shaped forms in the dark was definitely interesting. I would do it again and recommend this to anyone with a sense of adventure." -- Sestacy
"I enjoyed assisting with the nightly patrols and tagging/taking measurements of the green sea turtles. You could see the tremendous difference that the program made on the community at large." -- Jenn
Here's a snapshot of review scores for Sea Turtle Conservancy:

#7. Lang Tengah Turtle Watch: Sea Turtle Research & Volunteering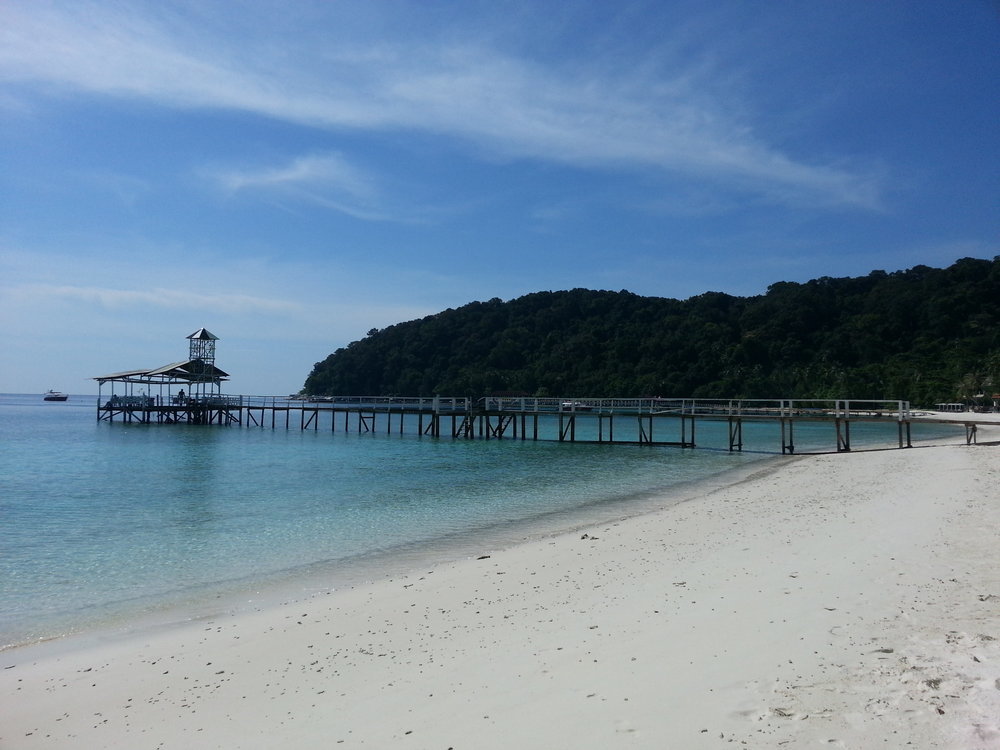 With a firm 95% from GoOverseas alums, Lang Tengah Turtle Watch is one of the best options for really adventurous volunteers. Located on an isolated island off of eastern Malaysia, you will be living and be working with the staff at their research camp in the jungle, right next to the appropriately named Turtle Bay.
Along with sea turtle research this project is very involved in the local community, and you can expect to help with community education and beach clean-ups as well.
Here are some review highlights about the experience:
"I was given so much exposure with the LTTW experience. Coming out of the program, you would realize how fortunate you are to be a part of a project so much larger than yourself. You meet amazing people and you learn so much." -- Matthew
"This program puts you right in the middle of nature and you are truly valuable and needed for the turtles. Everything you do is for the betterment of the turtles and the environment." -- Lotus
Here's a snapshot of review scores for Lang Tengah Turtle Watch:

#8. IVHQ: Affordable Marine Sea Turtle Conservation Programs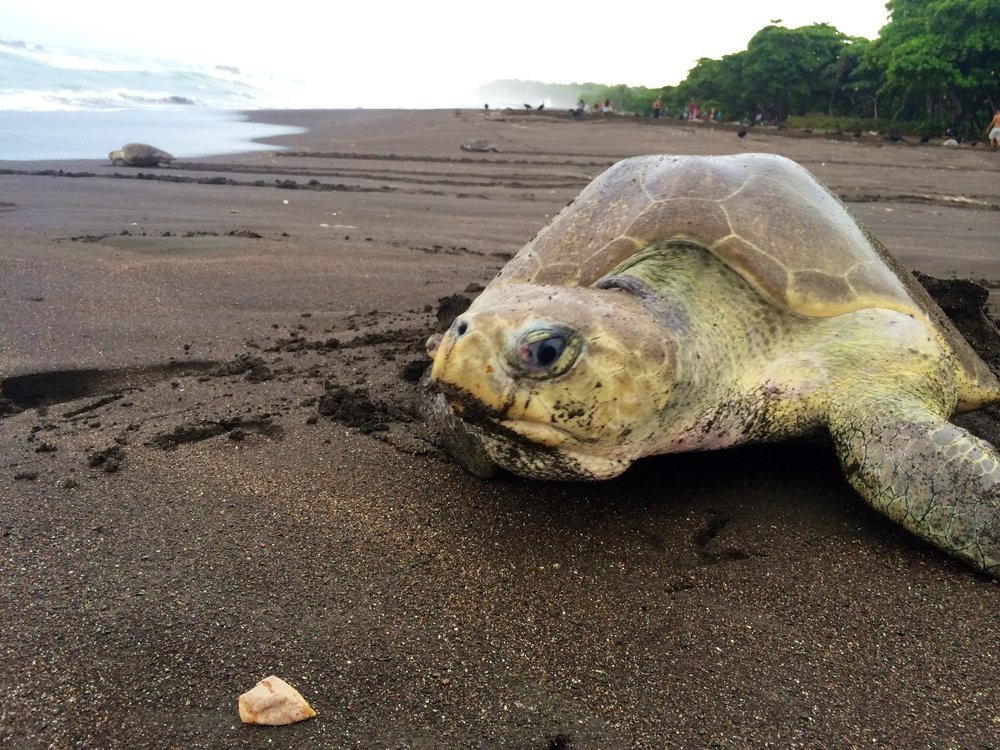 With programs in Costa Rica and Bali, IVHQ is a great chance to really get hands-on doing work with sea turtles and the local community. Previous visitors loved the support they got from the program and really felt they got their money's worth!
This program scores particularly well on safety, support, and value -- something IVHQ programs are known for worldwide. Learn more from these review highlights by program alumni:
"At the turtle conservation you could really tell that a difference was being made as you had concrete tasks." -- Astrid
"Being on the actual job site was my favorite part. … I learned so much in so little [time] and now I go back and chat everyone's ears off about sea turtles." -- Kelsie
Here's a snapshot of review scores for the IVHQ sea turtle programs:
#9. Ocean Spirits: Sea Turtle Research and Conservation Project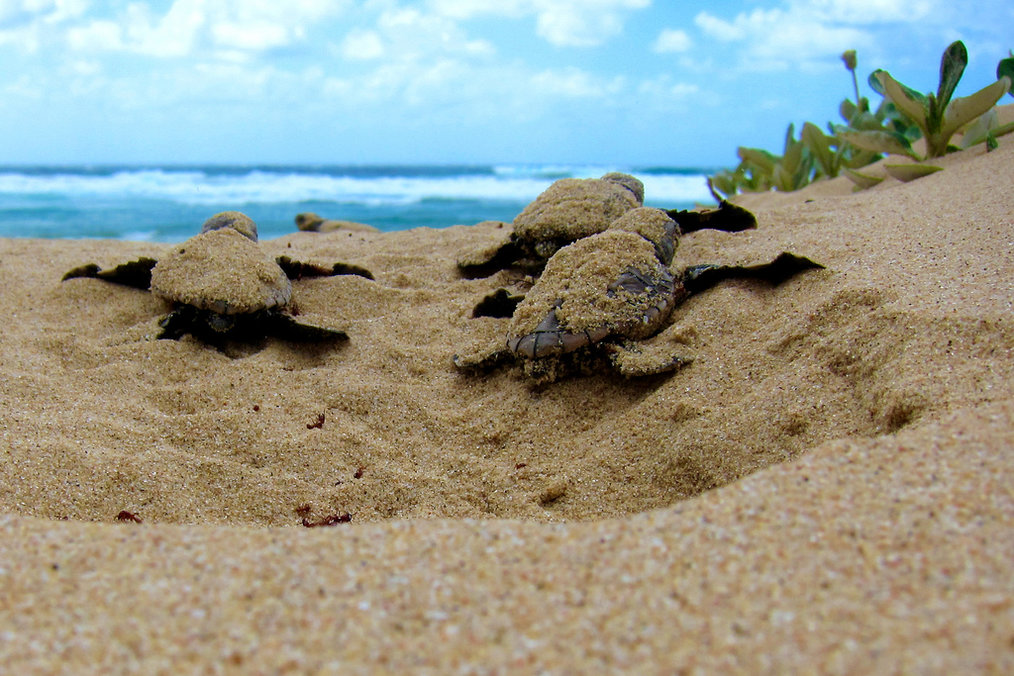 Located on the Caribbean island of Grenada, Ocean Spirits' program is a wonderful opportunity to get hands on experience doing marine science fieldwork in a scenic and welcoming environment.
This project also lets you really integrate with the local and permanent staff, sharing the tasks required to maintain the research station, and all the duties that the researchers themselves have. It's the perfect place for a longer stay if you really want to sink your teeth into conservation biology as a volunteer.
Here are some highlights from alumni:
"I have volunteered with multiple sea turtle research and protection projects in the past five years, working in various Caribbean and Central American countries. Ocean Spirits was definitely one of the best programs that I have volunteered with." -- Ken
"Ocean Spirits is a very organized conservation project. If you choose to take part in this program you will definitely be making a positive difference to the population of the endangered species the leatherback turtle." -- Gemma
Here's a snapshot of review scores for Ocean Spirits:

For the past few months I have been living and working at a Leatherback Sea Turtle nesting beach in Costa Rica, and I haven't looked back! The work is fascinating and rewarding, the people are amazing, and the location can't be beaten.
As I write this we just had our first nest of the season hatch, and it really was breathtaking getting to watch all out little tortugitas crawl into the surf. Because of severe erosion on the beach, likely the direct result of global climate change, we are having to relocate more and more nests. This first nest was one I relocated over two months ago from a flood-prone part of the beach, and it felt really great knowing that because of me these turtles would get their chance in the open ocean.
Volunteering with sea turtles is an immensely rewarding experience. Sometimes it's a vacation, sometimes it's a challenge, but no matter what it's always an adventure, and one definitely worth having. So please, take a look at the programs above, find the one that is right for you, and if you think this is something you might like to do, go for it! I promise you won't regret it.