Study Abroad
How to Apply to Grad Schools in Europe as an American
If you're interested in applying to graduate schools abroad, read on to learn the in's and out's of going to grad school in Europe.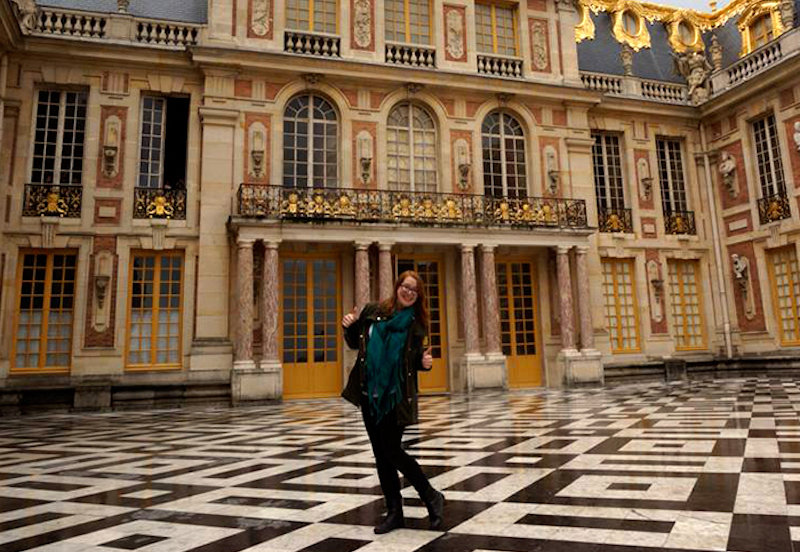 The traditional path in the US higher education system is to graduate from a 4-year bachelor's degree program and either enter the workforce or go to grad school somewhere else in the country. Many students don't realize the opportunities available abroad to pursue a graduate degree and the advantages of gaining an international education.
For example, countries in Europe offer significant advantages to students when compared to their US counterparts, including funding like the DAAD program in Germany and accelerated programs that allow you to cut years off the time to get a degree, such as in the UK.
Even many non-English speaking countries offer classes or entire degrees in English, meaning you can avoid a significant language barrier while immersing yourself in a university overseas.
If you're interested in applying to graduate schools abroad, read on to learn the in's and out's of going to grad school in Europe.
The different types of master's degrees in Europe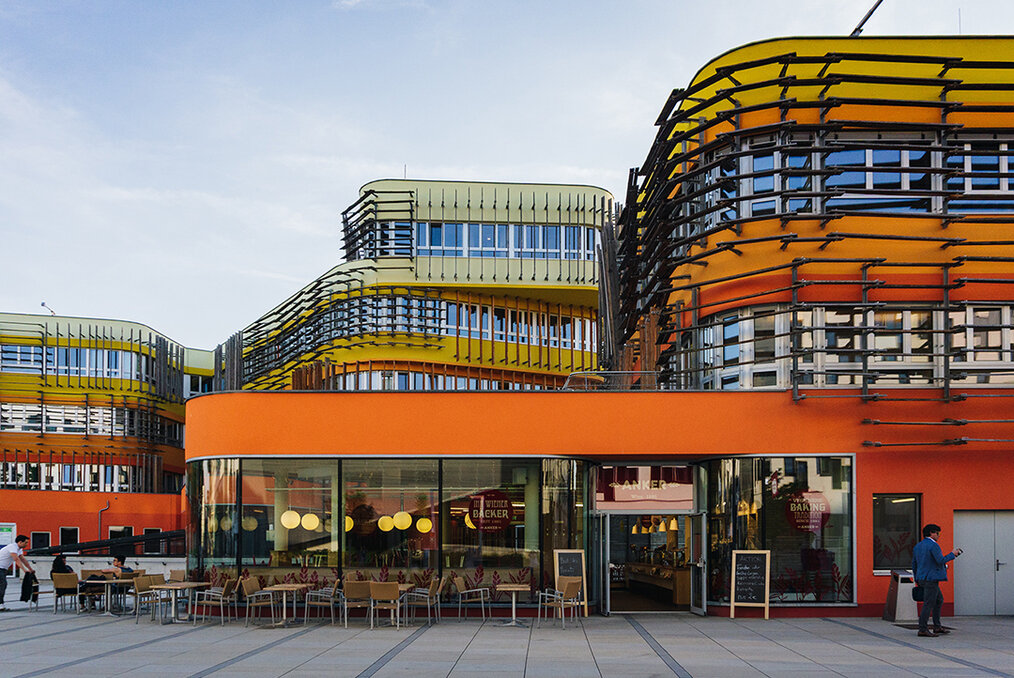 There are multiple types of Master's Degrees in Europe. A taught master's (MSc, MA) is a Master's program during which you take courses, and your degree culminates with a dissertation. Your degree completion is based on your course grades and your thesis.
A research Master's (MPhil) is the same program, but based entirely on your dissertation. While the application process is mostly the same as with taught programs, you should emphasize who you want to be your advisors and establish contact with them before applying for a research program.
As a way to attract more international students, universities are offering more and more English Master's courses.
How to find the right master's program for you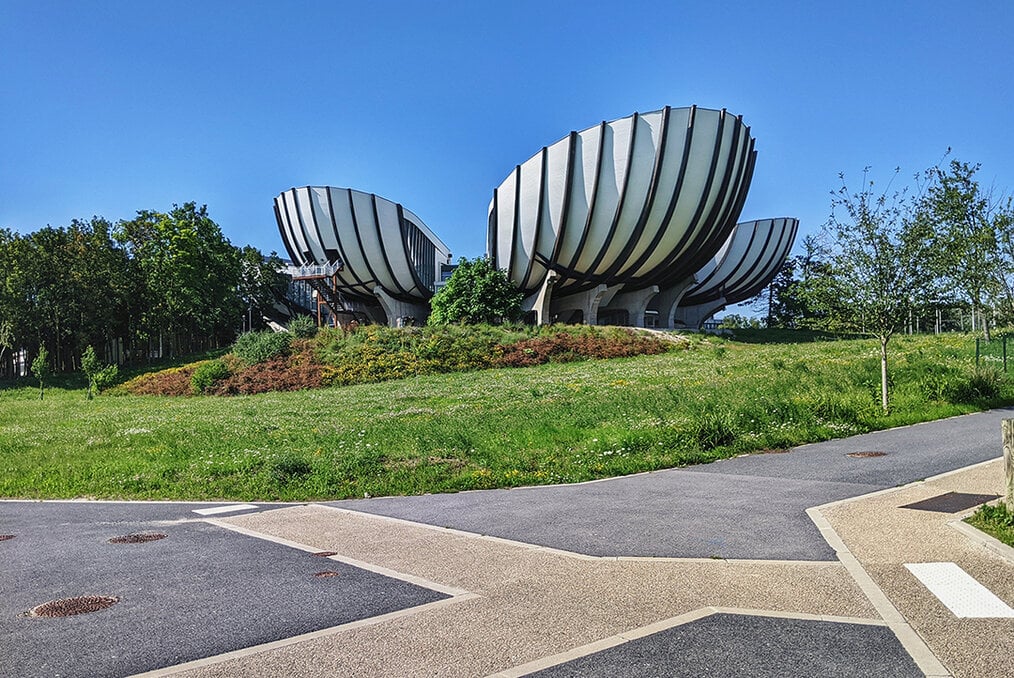 Ensure the university's program is what you want to do. The investment required to study abroad goes beyond tuition, and there is a significant commitment to move across the globe for a program -- so you want it to be one you'll be passionate about! Additionally, your application will highlight whether or not you are interested in a particular program or just looking for a way to live in a specific city or country. When applying for a student visa, you may also be questioned on your reasoning for choosing a program, so be prepared to defend your decision.
To avoid taking a program that is too general or too specific, review the course list and content and read up on the professor's research interests to better understand what your program offers.
When researching programs, try recording your findings in a spreadsheet to keep track of the opportunities you come across. If you're stuck, tap into your network of friends, family, and professors for contacts. Even after reading this guide, you may still need a local contact to help you through the process and ask questions.
Additional reading: The Pros & Cons of Earning a Graduate Degree Abroad
Is it possible to study in Europe in English?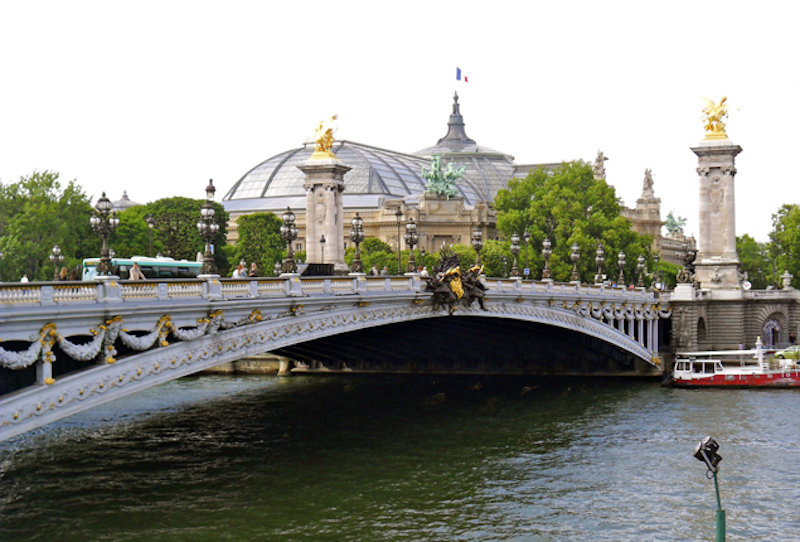 You may be surprised to learn that quite a few master's programs are taught in English -- even outside of the UK. As English has grown in its prevalence worldwide and has become essential in many international organizations, many universities in Europe have developed classes (modules) or even entire programs in English. This broadens the opportunities for English speakers to study overseas without a significant language barrier.
If you're looking for an entirely English spoken program, check out our article highlighting 10 Universities Where You Can Study Abroad in English.
When do grad school programs start in Europe, and how long are they?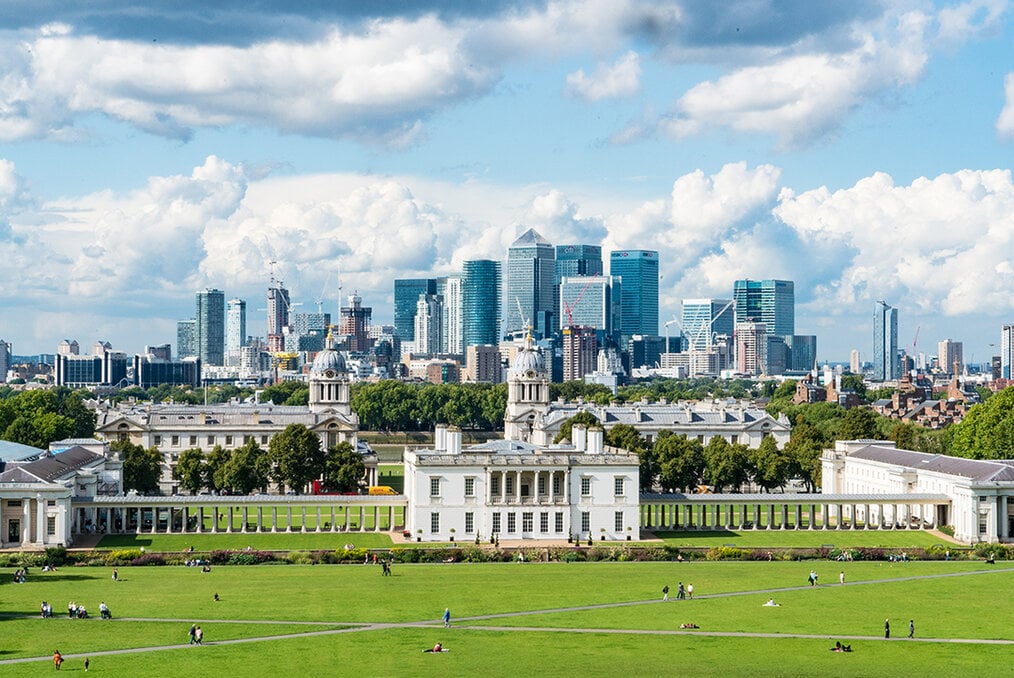 Many universities in Europe will have a September start date (referred to as semester 1) and a January start date (semester 2). While it varies per program, you can typically start and finish in either semester. The standard European Master's program is two years in length, but certain programs, especially in the UK, can be completed in just one year. These programs are fast-paced, though, so don't plan on having a lot of free time for work and travel during the semester.
A final consideration is how the terms are structured. Most universities will either have two semesters with a summer and winter break or three 8-week terms with two 6-week "break terms" separating them. Be sure to know what structure the university you're applying to follows so you can plan your travel and housing around that.
| Country | Term Start | Average Program Length | Other Notes |
| --- | --- | --- | --- |
| England | September/October | 1 year, full time | Three 8-week terms and two 6-week "break terms" |
| Germany | October | 2 years, part time | 2 terms: Oct-Mar and April-Sept; the last 1.5 months of each term are breaks (i.e. first term study only Oct-mid Feb) |
| France | September/October | 2 years, part time | 2 terms: fall and spring; summer break June-September, with several breaks during school year (i.e. "midterm break") |
| Sweden | August/September | 2 years, full/part time | 2 terms: fall and spring; summer break June-end August |
| Ireland | September | 1 year, full time | 2 terms: fall and spring; summer break May-September |
| Spain | September | 1-2 years, full/part time | 2 terms: fall and spring; summer break June-September |
| Netherlands | September | 1-2 years, full/part time | 2 main terms; fall and spring, with summer break |
The grad school application process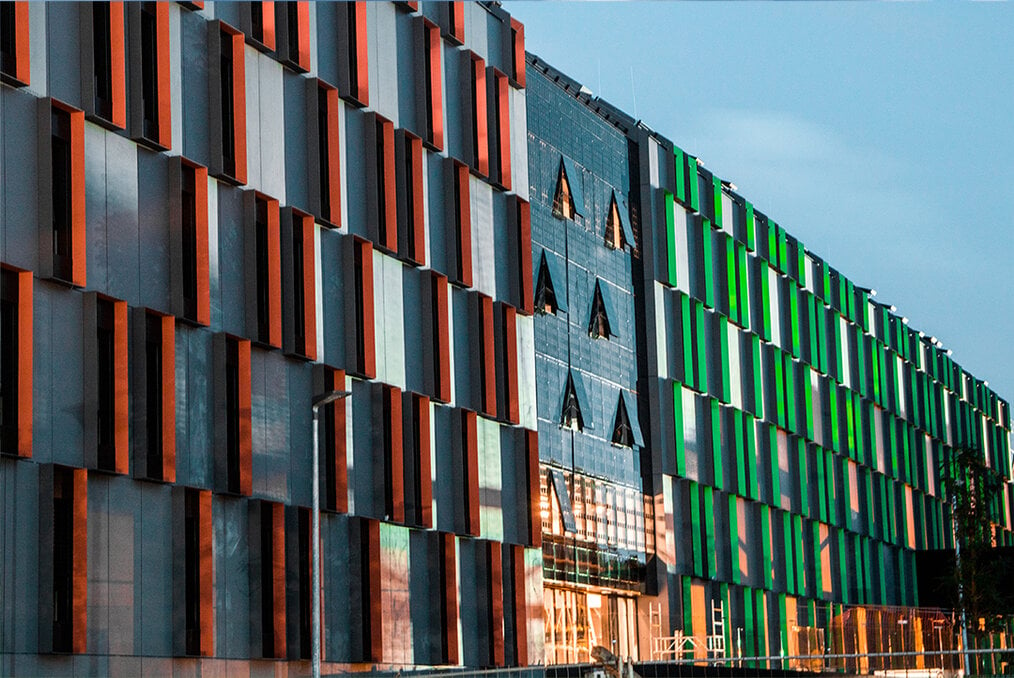 In general, the application process for European master's is the same as in the US. You fill out an application, write a statement of motivation, potentially including letters of reference, and possibly do an extra supplement if your specific program requires it. You will also have to apply for a student visa to accept an offer from a university. This often requires proof of finances, a health check, and a background check -- so ensure you can pass all of these before spending the time to apply.
Statement of Motivation
Your statement of motivation to study is the most crucial point of your application, so you want to make sure you convey yourself as professional, determined, and guided. If you have someone -- preferably a professor or mentor -- who can review your statement, ask them. They can catch mistakes and give better clarity to your writing, even if you've read it a thousand times.
To help get you started, here are some general tips.
Do:
Highlight any involvement in the country's culture you've had and mention any prior international experience, especially if it was for study abroad
Make sure to have topic sentences for paragraphs and an intro. Then, check for continuity and flow
Make sure that the font used is at least 12 if using Times, maybe 11 if needed for space
Remember that the take-home point for the admissions committee is not that you did these things, checklist-style. It's what you took away from doing these things and how you performed. For example, "On the policy side, I gained an understanding of international approaches to forest sustainability by studying abroad in Copenhagen..." Tell them what it gave you, not just that you did it
Tell them you believe you are a well-suited or well-qualified candidate, and then show them why (i.e. avoid things like "I am definitely" or "I deserve" in favor of "I bring an excellent set of skills [and here they are]")
Be specific in what you have achieved and what you still plan to achieve
Follow inclusive language guidelines
Be humble
Review, review, review
Don't:
Say the grad school to which you're applying that they would be a "cap" to the undergraduate years. You want to make it known that they are a stepping stone for reaching what you want to achieve
Overembellish or lie about your experience
Focus on the destination instead of the program -- you're there to study, after all
Deadlines
Another thing to focus on for European Master's programs is the deadline -- especially if you have to submit everything via post since it'll take longer to send documents internationally. Also, keep in mind time zone differences for online and mail applications. There's nothing worse than going to submit your application only to find out that it's late because of the time difference.
Many deadlines to apply in Europe are closer to the semester's start date than US universities. That said, remember to consider scholarship application deadlines, which might be earlier, and the time it will take to successfully receive a student visa. It's highly recommended to apply as early as possible.
Another final piece of advice: if you're still in undergrad, start applying the summer before your senior year or plan to start applying after you graduate (with a potential gap in your studies). The earlier you can establish plans, the sooner you can find housing, apply for scholarships, purchase flights, and prepare for a move across the globe.
Scholarships and finances
The typical pace of a two-year master's program will give you time to find work on the side or an internship of some sort with a local company, and your visa will support you doing this for up to 20 hours a week. However, this isn't always an option.
To prepare, start looking at scholarships -- both through your grad school and outside providers -- when you begin the application process. Universities will likely have a scholarship specifically for international students, so ensure you apply for that!
Some countries subsidize their education. For example, Germany has made all public universities free of tuition for all students, including international ones. This makes Germany an incredibly tempting option for a graduate degree. If you find a German private university that still makes you pay tuition, you can apply for funding through DAAD, the German Academic Exchange Service. In this case, grad school abroad may even be cheaper than at home.
Not all subsidies apply to international students, though. Sweden and Denmark, for example, subsidize their universities for citizens but for international students, tuition is just as expensive as in the US. If the universities you're looking into have two fees listed, the one applicable to you often is the higher one.
However, one of the perks is that at an institution that offers a 1-year program, you'll be paying the same tuition as you would back home, but for one year instead of two. That automatically halves the total price of your program and allows you to enter the workforce a year quicker.
Visas
Some programs (e.g. Erasmus Mundus) will help you have a visa turned into a residence permit to allow you to travel around Europe while doing your study. Others require you to have a student visa, but it's essential to look into the exact requirements of the visa.
If you want to stay in Europe and find work in the country once your study session is finished, you don't want to pursue a visa that only gives you a leeway time of two weeks to get out of the country unless you're very certain you'll have a job once you graduate.
In the UK, you can study using a Tier 4 Student Visa, which gives you four months of leeway time to stay in the country before you have to leave (or change your visa if you find work). If you study in Dublin, though, you would have a visa that would allow you to remain in Ireland for 12 months after your study session ends. It can vary widely.
Visas can also have varying costs. Sometimes it's minimal; other times, it can be hundreds of dollars, especially if you need to expedite the process. It depends on the country.
Erasmus Mundus
The Erasmus + / Erasmus Mundus / Erasmus Mundus Master's Courses (EMMCs) programs are fantastic if you want a thoroughly European education with the opportunity to travel around Europe while doing your studies. These programs, all in English and funded by the European Commission, are two years in length and usually include an internship component where you work with a local company.
The Erasmus programs are built upon university consortia agreements, which translates to this: you choose a potential course track or stream for your program, and if granted, you would spend one year studying at one university and one year studying in another (usually in a different country).
Each EMMC will have its own consortium and group of partner universities, so it's best to explore your options. In general, it's better for you to get your application in earlier rather than later, though there isn't a priority deadline like at other universities. There is, however, a pretty sizeable scholarship for international students.
When you apply, you either mark on your application "consider me for a Partner Country [outside the EU] scholarship" and/or "consider me as a fee-paying student", which means you'll cover the total cost yourself. Tuition for these programs is around $9,000-10,000 per year.
You can only apply to three EMMCs per year. If you apply to more than three, you will automatically be disqualified from all of them.
Is grad school in Europe right for you?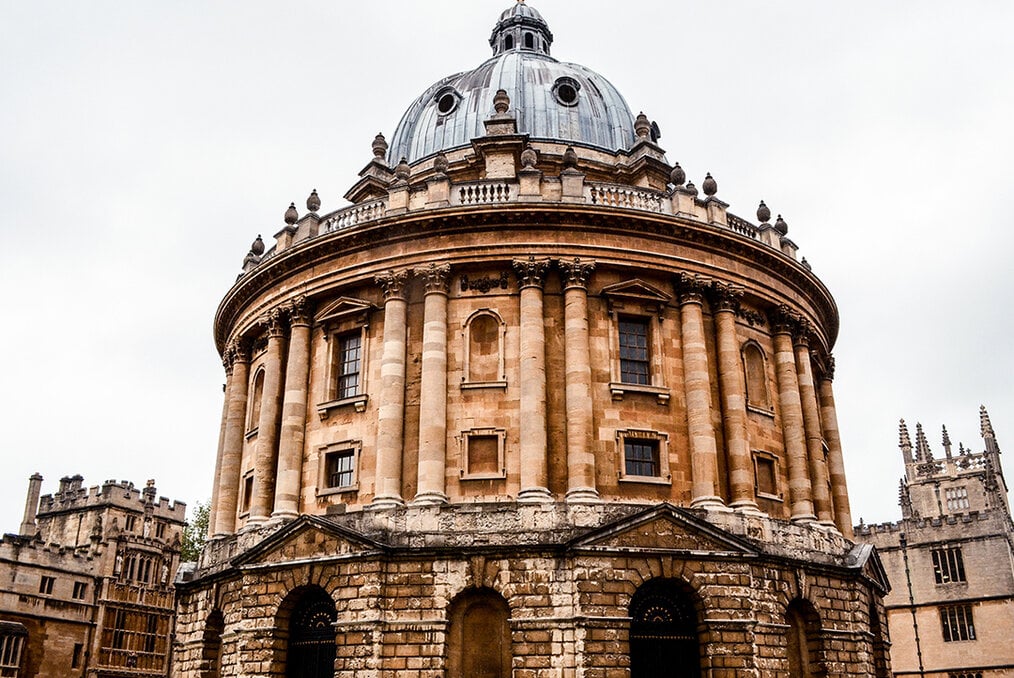 Pursuing an graduate degree is already a significant commitment, and doing so abroad takes that to an entirely new level. However, the benefits of challenging yourself and gaining international experiences make this an incredible option for those looking to develop into global citizens. The world is becoming more interconnected, and employers view international work or study experiences as a differentiator when hiring.
In addition to the educational benefits, getting a degree in Europe will provide a culturally immersive experience filled with experiential learning. You will be challenged and forced to grow your perspective while growing a global personal and professional network. As someone who has studied in three countries -- I cannot speak highly enough about the opportunities my international education has provided me. If you're considering it, get out there and apply already!
Searching for the right destination for you? Check out the 7 best countries for grad school abroad!
Popular grad school programs in Europe