Language Schools
What You Need to Know Before Learning Spanish in Cuba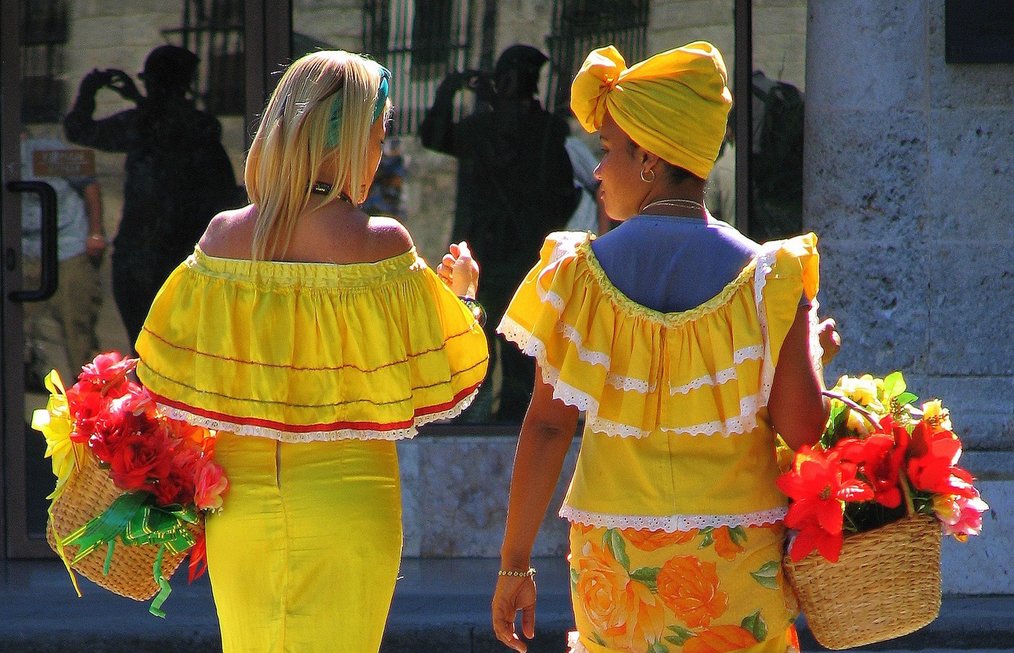 Even a short stay in Cuba is long on education -- after 16 years in full-time residence here, I'm still learning something new every day. This is one of the wonders of this island flooded with wonder and is one of the reasons I've lived here so long and continue to love it (most days).
When I first moved to Havana from New York in 2002, I thought I spoke decent Spanish. I'd traveled throughout Latin America on assignment for Lonely Planet and others and studied Spanish at the Master's Degree level -- even attending a school requiring that half of all coursework be completed in a foreign language. I owned a copy of 501 Spanish Verbs. I actually consulted it!
This accumulated experience, knowledge and study was not nearly enough preparation for how Cubans speak. The key is to not get discouraged. It took me years to feel comfortable using the conditional perfect verb tense and learning daily sayings like 'la puñal'a del guajiro' (ice cream-induced brain freeze) and haciendo medias (cooling one's heels).
This is another key element in learning Spanish on the Caribbean's largest island: Cubans are extraordinarily generous with their knowledge and time so don't be shy about asking people to speak slowly (or slower), explain phrases, and repeat what they just said. If you try out some new vocabulary and botch it, don't fret, a friendly Cuban will help you correct your pronunciation or word choice.
With some proper classes and practice, learning Spanish in Cuba can be a wonderful experience, and at a fraction of the cost for the quality of the instruction when compared with other Latin American countries. With that in mind, here are some of the lessons I've learned first hand during my time in Cuba -- and what you need to know before you travel to Cuba to learn Spanish.
Speaking Spanish & Speaking Cuban are Two Different Things
People ask me all the time if I spoke Spanish when I arrived in Cuba in 2002 and I always say: I spoke Spanish, but not Cuban. Even native Spanish speakers can get lost in translation when faced with the Cuban version of Castellano. Slang derived from the street, Afro-Cuban religions and other sources (including English; a bicycle, for instance, is known as a 'faster' here), coupled with the speed and accent with which Cubans speak, can confuse even those who speak Spanish well.
One other thing to keep in mind is that on the whole, Cubans are extraordinarily informal – usted, for instance, is very rarely used, even in formal settings -- and humor is ubiquitous. When Cubans ask me where I learned Spanish, I say "en la clase, la calle y la cama" (in class, the street, and in bed). When studying Spanish in Cuba, it's good to loosen up and laugh, especially at yourself!
Download Offline Language Applications for Use in Cuba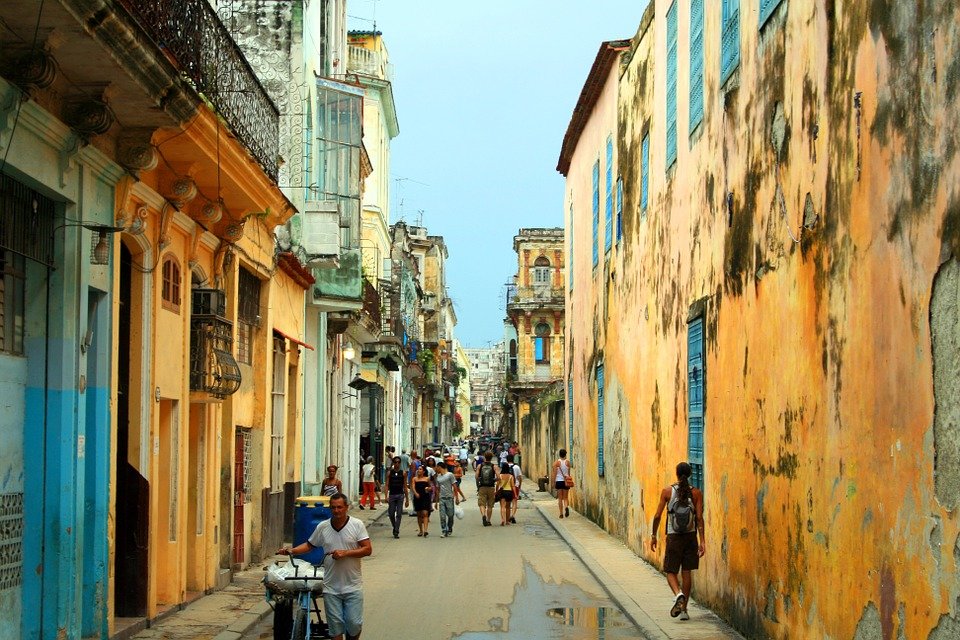 Although Wifi and connectivity are still pretty challenging in Cuba, downloading apps that work offline to consult while you're studying and conversing is a good strategy.
A good Spanish-English dictionary is imperative, of course. I like SpanishDict for the full verb entries and conjugations, while the Real Academia Española is the go-to Spanish-language dictionary, (and the reference of note for the Association of Cuban Scrabble Players); having an all Spanish language dictionary will help build vocabulary and flesh out definitions. Consider it an important tool in your language-learning kit.
For Cuban sayings, there's no better app than Cuban Dichos, with over 200 phrases and expressions.
Screen & Choose Your Professor with Care
Cuba is rife with highly qualified teachers and you shouldn't settle for someone without experience or with whom you don't click. For best results, go for one-on-one classes and don't be afraid to change teachers if things aren't working out.
Word-of-mouth is still the best form of advertisement in Cuba, so asking other foreigners studying in Cuba is a good starting point for finding a teacher. Other places to check for Spanish instruction include the University of Havana (which also has proper, semester courses in Spanish, but given the state of professors' salary, they often moonlight offering private classes) and Revolico -- the Cuban equivalent to Craigslist.
Resist the Temptation to Barter for Language Instruction
Cuba is a system and society which still functions on favor and barter. You will meet Cubans eager to trade English lessons for Spanish. The pitfalls of this are several including different competency levels, different goals, and when the classes aren't working out or equitable and frustration sets in, an awkward conversation about switching to a pay-for-instruction model will likely ensue.
It is better to invest in proper, quality instruction than to barter and it's important to set the payment terms (how much, how often, how long class sessions will last, etc) in advance to avoid disappointment. There's a Cuban saying (for everything!) applicable in this case: 'cuentas claras preservan amistades.' Keeping accounts square preserves friendships.
Set Goals, Terms & Conditions for Your Spanish-Language Journey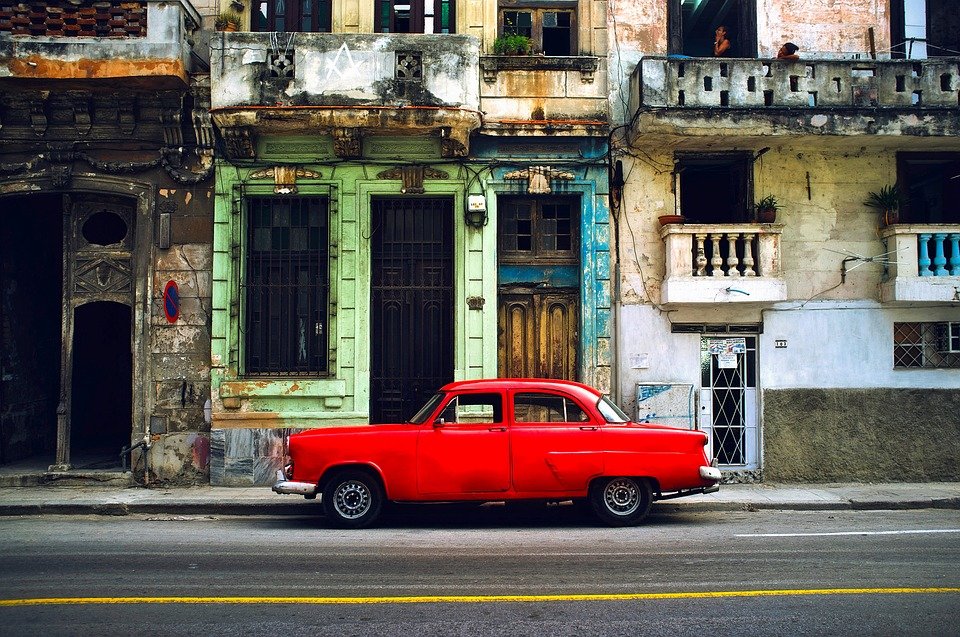 As I mentioned, Cubans can be very informal -- sometimes, like when it comes to being on time, too informal. To avoid disappointment, be clear about your linguistic goals and progress with your teacher and request regular check ins throughout your course of study. It will be mutually beneficial.
Immerse Yourself & Force Yourself to Speak Spanish
Rather than go out for mojitos with other foreigners learning Spanish in Cuba (where inevitably you'll lapse into English or another language other than the one you're here to learn), hang out in areas and attend events where you can meet Cubans and will be forced to practice.
The University of Havana campus is a leafy, lovely respite from the Cuban heat and a prime spot, as is Cuba Libro, the island's only English-language bookstore (where most Cubans don't speak English, ironically, but there's always a bilingual regular there for when you need pinch-hitting translation). If the timing is right, I also highly recommend attending the monthly debates about social policy and issues hosted by Temas at Fresa y Chocolate (Calles 23 & 12, Vedado). These open, frank discussions with audience participation are known as 'La Última Jueves' since they're hosted on the last Thursday of each month by the progressive think tank of note on the island.
Another idea is to watch your all-time favorite movie or TV series on mute, with Spanish subtitles. Anything you watch at home, including series and movies from Netflix, Amazon, HBO and the like, are available here for $1CUC a season via the "Paquete". Digital magazines produced in Cuba like Garbos, La Tinta, and Vistar -- also available via the Paquete -- are good options for brushing up on vocabulary and finding out about the hottest local trends and happenings.
¡Sí Se Puede! Yes You Can!
To anyone considering taking the leap, I say: make that dream of learning Spanish in Cuba a reality. It can seem daunting at first, but from logistics to the legalities of travel to this beguiling isle, there is a wealth of knowledge out there to help plan your educational adventure.
Once you touch down, the warmth and hospitality of Cubans will become immediately apparent and even a simple 'buenos días' or '¿cómo estas?´ will be met with good cheer. And herein lies the real ease and beauty of studying in Cuba -- attempts to speak with locals, in their language, opens doors and hearts, paving the way for indelible memories and unforgettable adventures.