Personality Quiz: Which French City Should You Study Abroad In?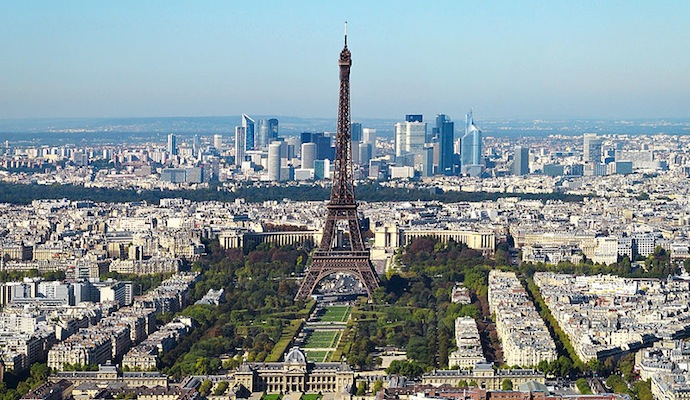 France is one of the most popular study abroad destinations in the world, and for good reason! France has everything an eager student could want, including high-caliber universities, excellent cultural attractions, and exquisite food. Already looking forward to exploring the Louvre and enjoying fresh baguette in the French countryside? You're in good company, as over 17,000 international students attend the hundreds of universities and study abroad programs throughout France each year.
With so many programs available, you may be wondering how to choose your own study abroad program. The first step is to choose which incredible French city you would like to make your home. Interested in Paris, Lyon, and Grenoble? Take this quiz to determine which city is right for you!

1. How familiar are you with France?
It's that place with the salad dressing and the fries, oui?
No trip to Europe is complete without Paris! One of the world's greatest cities.
My French professor has left me absolutely enchanté with France.
I have the different types of French wine grapes tattooed on my back in Latin.
2. Which French dessert would you order?
Vive le McFlurry!
Chocolate croissant, s'il vous plait!
Depends on what the sommelier recommends to accompany it.
Caramel au beurre sale de Bratagne, merci beaucoup.
3. What does the Fleur de Lis mean to you?
It's that French chick from the Triwizard Tournament. The one Ron likes.
It's probably a gorgeous flower that blooms wild in the south of France. Probably.
That 3-pronged thingy the New Orleans Saints wear on their helmets. Likely French.
The heraldic emblem of French kings since the early 12th century. Right? Right.

4. You have a free day in France. Where do you go?
Paris: I want to drink good wine, eat old cheese, and buy an Eiffel Tower keychain.
Paris: I want to see l'Arc de Triomphe, la Tour Eiffel, les Champs Elysees, and munch a crepe.
Vaux la Vicomte: Versailles is cool, but this is the original (and much less touristy!)
Marseilles: True immersion in a beautiful French city by the sea. I've already seen Paris, anyhow.
5. Which French media do you strongly identify with?
Madeleine and Babar are my homies. I mean, amis.
Midnight in Paris made me fall in love with the city. Now I just have to actually go!
The original French version of Beauty and the Beast. Extra hardcore? No subtitles, baby.
Anything with Maurice Chevalier. *Swoon*
The results: What is the best French city for your study abroad?

Mostly A's – Choose another program: France is a fabulous country with something for everyone, but if your knowledge of it is just cursory, you may get more out of your experience by traveling to a country you've been interested in a little longer. It seems your expertise is elsewhere - and while France itself is a great place to start, maybe a different study abroad program (England, perhaps?) would be more suitable for you.

Mostly B's – Paris:You're ready to dive into France and should pursue an opportunity to study there. You've been dreaming about France for years, and this is the perfect opportunity for your first Francophone adventure! The popular capital city of Paris will make a great fit for you, especially if you are easing yourself into the French culture and need some of the comforts of home. Modern Paris will keep you enchanted and entertained. Consider studying abroad with AIFS or IES Abroad.

Mostly C's – Lyon: Lyon is a little more off the beaten path than the oft-chosen Paris. A short train ride south, Lyon gives students access to the finest of French cuisines (you'll need something to do when you're not studying, right?! We say eat!). A study abroad program in Lyon will allow you to have a deeper, more immersive experience in French culture. Less foreign students means more opportunities to buckle down and use that francais! Consider NRCSA or Panrimo for your studies.

Mostly D's – Grenoble: You, mon ami, take loving France to a whole new level. Dual citizenship may be out of the question, but you can affirm your love for France by investing in a study abroad program way far away from passé Paris and its tourists! Your love for France runs deep, and you should consider studying there for at least a year. Look into programs such as API or CEA if you want to be one of few foreigners around.
Suggested Study Abroad Programs in France
Wikimedia
.