Teach Abroad
The Top Countries for Teaching English in Europe
With a plethora of program options and a vast swath of countries, cultures, and world-renowned sights to explore, it's no wonder Europe is a popular destination for those looking to teach English abroad.
Roughly the same size geographically as the United States, Europe is a large continent. If you've decided that you want to teach English in Europe you need to begin the next stage of your planning: deciding where in Europe you want to teach.
The differences between countries in Europe range widely, so it's important to know which country is right for you before making the move. After all, this country is about to become your home and you want to make the most informed decision possible.
One of the greatest things about Europe is that it is ideal for managing the perfect work and play balance. In many areas of Europe, it isn't all about work, work, work -- which means you'll get plenty of time off to explore your chosen destination. And, being in Europe, this means that travel to other countries is easy and cheap. Spend a year teaching in Europe and you'll be surprised at just how much you can fit in. Now go on, decide which of these popular countries for teaching in Europe is right for you.
Tips for Preparing Before You Go
Get TEFL certified - While this isn't a requirement in some European destinations, most countries prefer their teachers to have one. Either way, it'll always make you better qualified and prepared for the job.
Know what you need to do to get a work visa - Before deciding where you'd like to go, do some visa research. Some countries, like Germany, are fairly easy to find work in and obtain the correct documentation. Others, like Italy and Greece, very rarely hire Americans as English teachers and getting a work visa there is more difficult.
Get a college degree - If you have a college degree (in any subject) this will definitely help your resume to race to the top of the pile.
Consider Which European Region You Want to Work In
Europe is a wide and varied continent offering lots of different opportunities to all types of English teachers. Whether you want to live in a country you fell in love with during study abroad, get a taste for teaching as a language assistant, or challenge yourself to live somewhere totally new, there's a destination in Europe for you.
Eastern Europe
Teaching English in Eastern Europe is popular with adventurous travelers who seek to get off the beaten path and dig deep into a new place.
The number of people seeking teaching jobs here is growing -- which means more competition. That said, there are still lots of teaching vacancies and you're almost certain to find a teaching post here if you really want it.
One of the main things that draws people to teaching in Eastern Europe is the low cost of living and the slightly easier to obtain work visas. Your salary in Eastern Europe will be reasonable, allowing you to live comfortably as a local while still being able to put money away in your bank each month.
Western Europe
Western Europe offers such a mix of wonderful countries that choosing where to teach can be extremely difficult.
There's a downside to Western Europe though (a pretty big one!): it's really, really pricey. The upside is that your wages will reflect this. You can certainly expect a higher salary than any you'd get in Eastern Europe, but your money will need to stretch a lot further and it's not likely that you'll put away too much in the bank. You might not earn enough to save as much as you could in Eastern Europe but you'll certainly earn enough to live comfortably.
Tip: The more experience you have the higher your pay will be, so stick around for a bit and you could find yourself earning a very decent salary indeed.
Scandinavia / Northern Europe
Though often overlooked, the countries of Scandinavia and Northern Europe have a high standard of living, beautiful landscapes, and offer a good environment to teach in.
If you're up for spending a little bit more money (but living in some of the most beautiful and comfortable cities in the world), then your job search may take you to Europe's more northern parts. Not to mention, Sweden and Norway, in particular, have work visas specifically for young people who want to be an au pair. It's not quite your typical classroom teaching job, but it will very likely include teaching your kids some English.
The Best Countries in Europe for Teaching Abroad
Even though you're bound to have a remarkable experience teaching abroad just about anywhere you go, some European countries are more attractive to ESL teachers. Here at Go Overseas, we want to share our insight with you and give you the inside scoop on the most popular places participants chose to teach abroad in Europe.
Whether it's their high pay, low cost of living, great benefits, or more, check out the top 5 countries for teaching English abroad in Europe. These are the top countries in Europe that readers of Go Overseas search for, and all offer a wide range of programs.
#1. Spain
Number of Teach in Spain Programs on Go Overseas: 35
Spain is a country that lands on many itineraries for classic European vacations. It's also one of the most popular destinations for those looking to teach English abroad, thanks to the large number of programs offered in the country, including its government sponsored teaching program for North Americans. Given that one of the hardest hurdles to clear when teaching in Europe is the visa, these programs eliminate that problem entirely -- though you will have to have a working level of Spanish in order to qualify.
Learning another language is another benefit of teaching English abroad and living in Spain gives participants the opportunity to immerse themselves in Spanish – one of the most useful languages on earth due to the vast number of speakers in both Spain, Latin America and the United States.
From the bustling capital city of Madrid and Mediterranean breezes of Barcelona to the quaint villages of Andalucía and beach vibes of Valencia, the country has a number of cities and towns that make for a wonderful home away from home while teaching abroad. The Spaniard's love for life, demonstrated in everything from tapas and paella to futbol and world-class museums such as the Prado in Madrid, also make it an appealing country to learn from and celebrate.
Popular Teaching Programs in Spain:
#2. Italy
Number of Teach in Italy Programs on Go Overseas: 30
Italy is another classic western European country that is popular with tourists and teachers of English alike. With 30 programs, job opportunities are abundant and most don't require any familiarity with the Italian language.
Italy is a comforting choice for first-time travelers out of the United States who are looking to teach abroad. It's different enough that its an adventure, while still being very westernized.
From the magnificent and ancient streets of Rome to the artistic landscapes of Florence, the birthplace of the Italian Renaissance, to the sleek streets of fashion-conscious Milan, there's a great diversity to the cities where you can make your Italian dreams come true. And who can resist a culinary dive into the freshest and most authentic pizza and pasta on the planet?
Popular Teaching Programs in Italy:
#3. France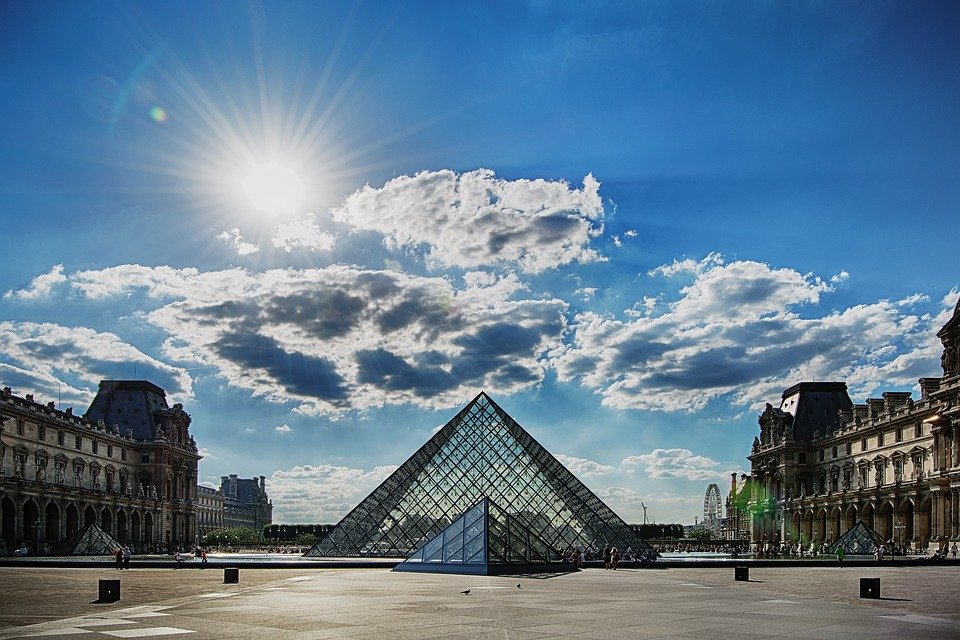 Number of Teach in France Programs on Go Overseas: 21
With more than 38,000 searches on Go Overseas it appears many are looking to live La Vie en Rose while teaching English in France. It's cliché for a good reason. Not only is this country full of classic beauty, it also recently surpassed the United Kingdom to be the world's fifth largest economy, and opportunities abound.
France is one of the easier countries in Europe to find a job teaching English. Similar to the Spanish government, the French government runs their own sponsored program. Teaching Assistant Program in France, which offers teaching placements to college graduates throughout the country.
While Paris, the city of lights, may dominate the imagination when it comes to envisioning life in France, there are many alternatives to the capital city. Slow down in mountain villages near the Pyrenees, sink into life in the wine country of Bordeaux or escape to the glitz of the Cote d 'Azure in the coastal cities of Nice and Marseilles.
Popular Teaching Programs in France:
#4. Germany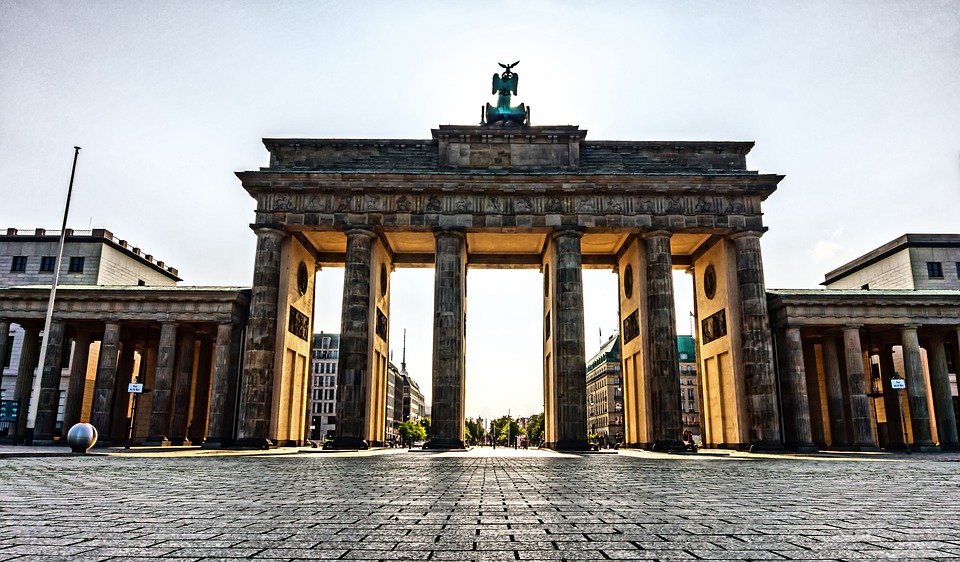 Number of Teach in Germany Programs on Go Overseas: 11
Germany has made headlines in recent years for its progressive politics and focus on social equality. As Europe's largest economy, it's no wonder that students are expected to speak English -- and achieve fluency -- at a young age and thus there is a high demand for English teachers.
Germany is a country that prides itself on efficiency and everything from train to classrooms are expected to run on time and in order. For this reason, seasoned teachers often find the teaching environment in the country ideal for maintaining order and marking progress.
Most opportunities for teachers will lay in the larger cities such as Berlin, Frankfurt or Munich, however positions in more rural communities also prevail. Life abroad in Germany should never be dull as life buzzes with history, art and the bright and joyous Bavarian culture -- which includes Octoberfest after all.
Popular Teaching Opportunities in Germany:
#5. The Netherlands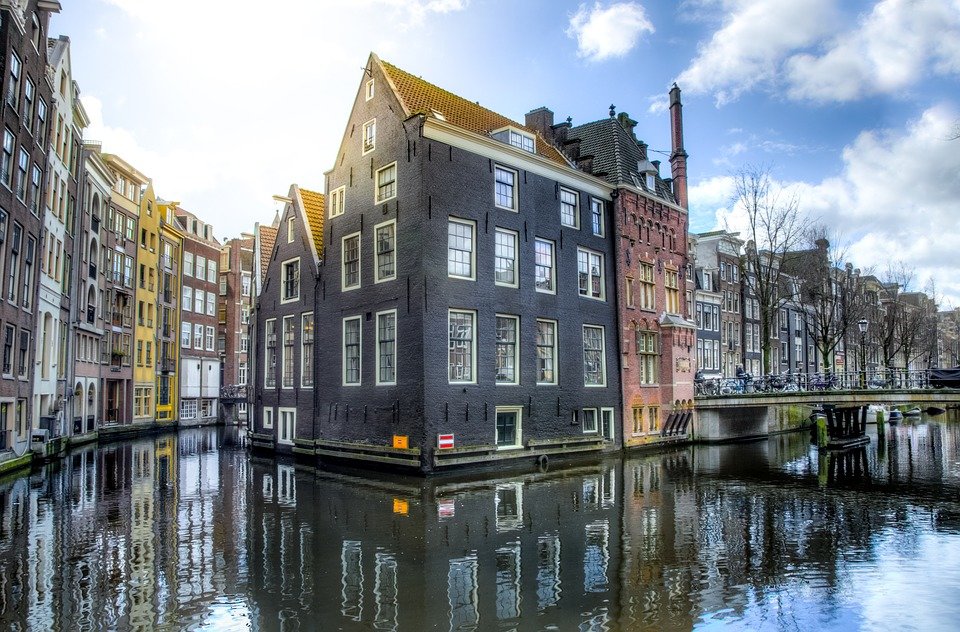 Number of Teach in the Netherlands Programs on Go Overseas: 11
Not to be overlooked is the Netherlands, land of colorful tulips, wooden clogs, and fantastic cheese. Also known as Holland, there are just as many teaching programs offered here as in Germany.
The Netherlands is known for its egalitarianism and offering a high standard of living. This is reflected in the average salary for English teachers which is much higher than in Spain, Italy or France. That being said, this is also a country that values credentials, so you will likely need not only a college degree but also certification and practical teaching experience to land a job in many programs.
The Dutch are known for having a great look at life, and the capital city of Amsterdam is considered one of the greatest cultural hubs in the world. Not only does Amsterdam have world-class museums, charming canals, and storied streets, it's also quite centrally located in Europe, making it a great base to explore the rest of the continent. In fact, a new train line opened connecting Amsterdam to London in less than 4 hours.
Popular Teaching Opportunities in the Netherlands:
Where in Europe Will You Teach?
This list is by no means exhaustive and there are many other countries in Europe that you can choose from. The selection featured are the most popular countries that users on Go Overseas search for and all offer a high number of programs to chose from.
This article was originally published in February 2013 and updated in January 2016 and again in March 2018.
New English Teaching Jobs in Europe