Teach Abroad
10 Post-Graduation Teaching Opportunities for 2021
Coronavirus Update: At the time of writing, all programs included in this article are scheduled to run in 2021. This is an ongoing and rapidly changing situation; please consult individual providers for up to date program information, and ensure you research travel restrictions and health precautionary measures in your destination of choice. Go Overseas urges you to consult the following resources, and, most importantly, to travel safely!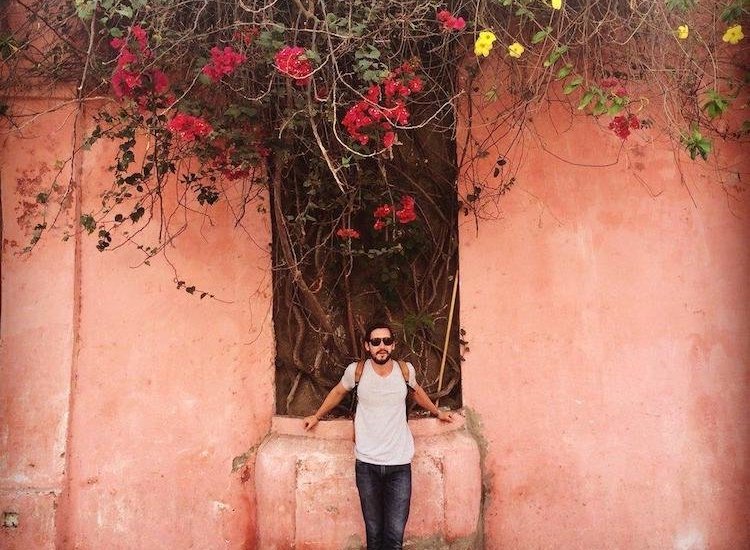 Post-graduation, you are ready to take on the world – literally. For recent graduates looking to both gain work experience, make money, and live in a foreign country, teaching abroad is a great option. Future employers will appreciate your adventurous spirit, and you'll have the exhilarating experience of not only traveling to a new country, but living in it.
However, especially if you don't have teaching experience and have never been to that country before, it can be intimidating to leave everything behind to look for a job in a new place. Luckily, there are plenty of organizations that can take care of those logistics for you—all you have to do is fill out the paperwork, get your visa, and be prepared to step out of your comfort zone.
For some positions you'll need to have a 120-hour TEFL certificate to be able to teach English. Fortunately, these are quite easy to obtain online, and some programs will even include a TEFL certification course as a part of your orientation and job placement process. Others, particularly volunteer-based programs, do not require a TEFL certificate at all.
So, if you're ready to make the leap to teach in a new country, here are a few exciting post-grad teaching opportunities waiting for you this year:
1. Teach Online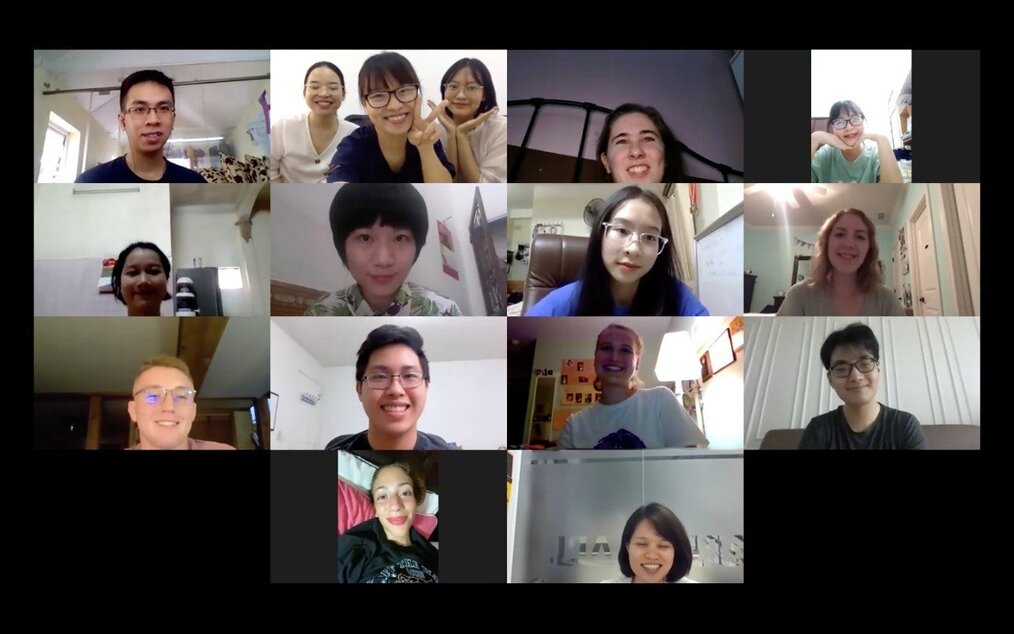 Countries: Various
While 2020 is the year of remote working, 2021 might not prove to be much different. When thinking about post-graduation options, it's always a good idea to have a backup choice that will keep you close to home. Teaching English online may not be your first choice, but it's a great way to gain experience and make money while waiting out travel restrictions.
There are a number of great online teaching platforms that will connect you with students around the world. Teach Finder is a great option for language teachers to meet students from around the globe. If you're unsure how to get started as an online teacher, check out these insider tips to help you get off the ground.
2. Travelbud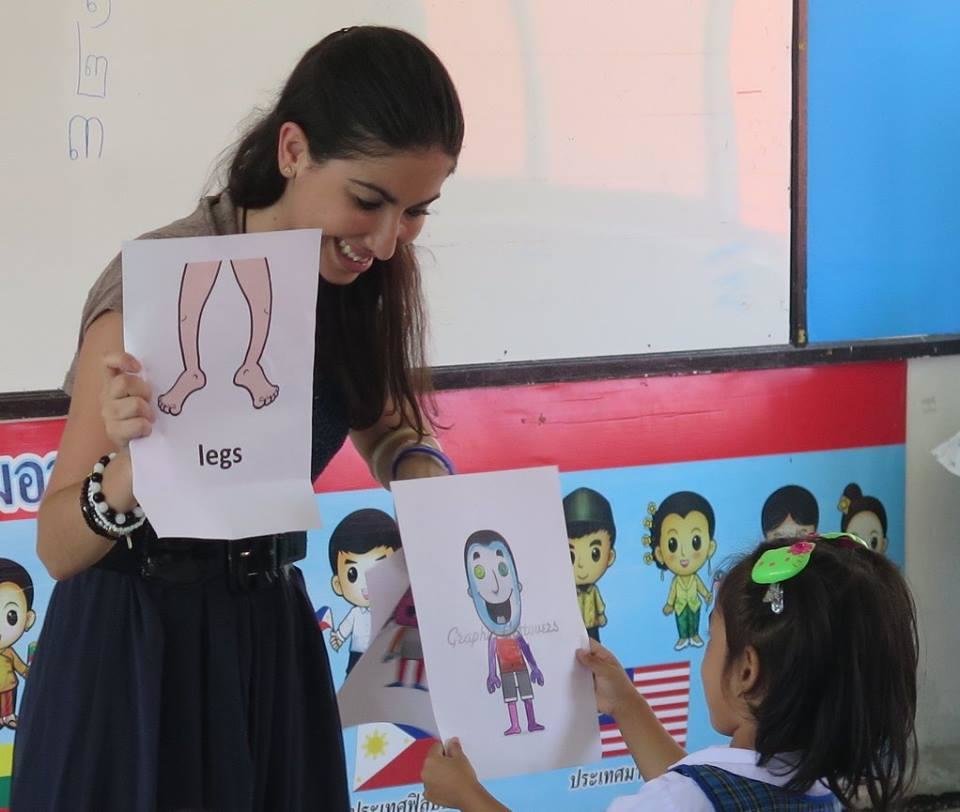 Countries: Thailand, Vietnam, South Korea, Myanmar, Panama
Travelbud is a Capetown-based teach and volunteer abroad organization that was founded in 2012. Throughout your application and placement process, you'll be talking with someone who has taught abroad before and knows all about the excitement and challenges that may entail. Once you've selected a program, they'll help you plan and organize your adventure by providing you with a guaranteed paid job placement, TEFL certification, cultural orientation courses, and 24/7 in-country support.
The TESOL certification provided by Travelbud is one of the most widely-accepted certificates in Thailand. They are very helpful regarding the logistics of moving overseas, including helping with the visa process and getting airport pickup. Teachers with Travelbud will have the opportunity to work with students of all ages, and positions are open to grads from the U.S., Canada, U.K., Ireland, South Africa, Australia, or New Zealand.
Travelbud has a new cohort each month and accepts applications year-round. Placements can vary from 4 months to a whole year.
3. Projects Abroad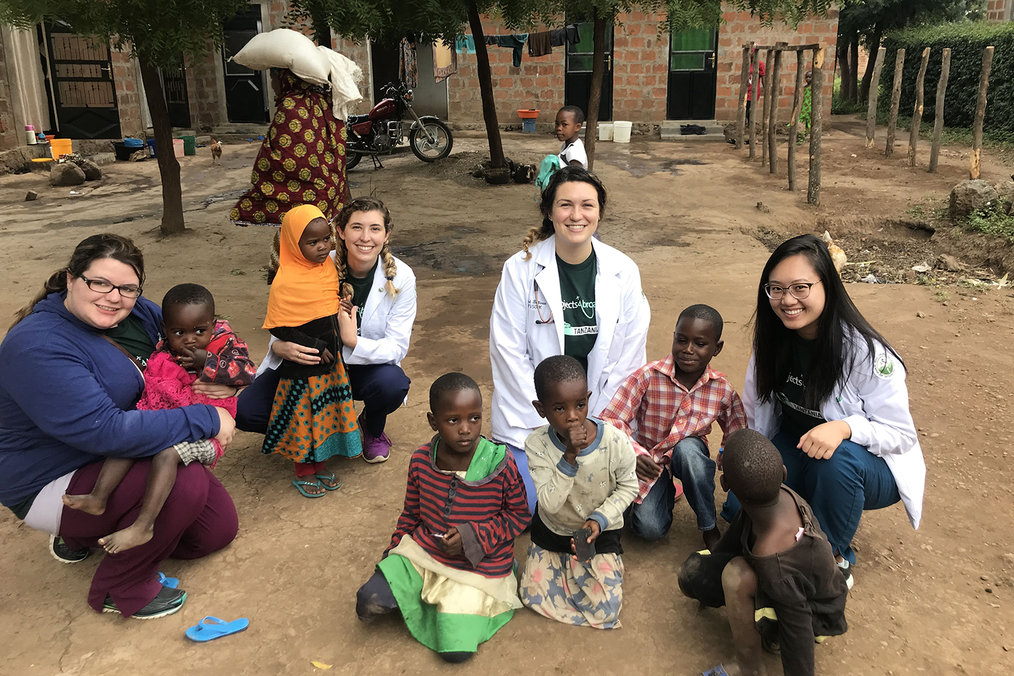 Countries: Various
For those who are more service-minded, Projects Abroad hosts volunteer teach abroad opportunities in four continents, from Samoa and Vietnam to Kenya and Madagascar. Though these positions are not paid, this organization has more off-the-beaten-path destinations, and a chance for you to really make a difference in someone's life.
Teaching with Projects Abroad does not require a teaching certificate or prior teaching experience. They have flexible start dates and end dates, and you can apply at any time.
4. Hutong School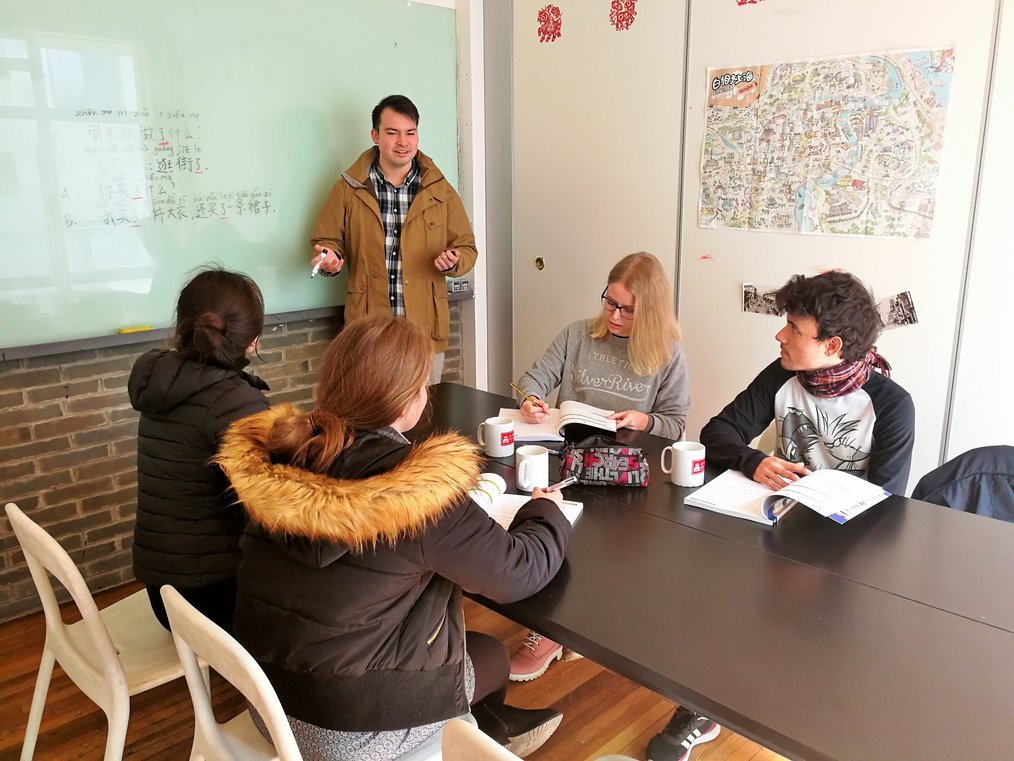 Countries: China
Hutong School is a China-based volunteer, study, and intern abroad organization founded in 2005. With them, you can find a paid teaching position at a school in China that will help you gain valuable experience in the education sector. There is no need for a TESL certificate or prior teaching experience to take part in one of their internships—you will gain plenty of experience on the job!
Hutong School provides a long list of services to help you get your bearings as you navigate your new life in China, including a monthly salary, an accommodation stipend, weekly cultural activities, medical insurance, flight reimbursement, and even award-winning language classes to help you better integrate into your new home.
Graduates looking to teach with Hutong School will have to be available for a September start date.
5. Teach Away
Countries: Various
Founded in 2003, this Toronto-based teach abroad organization has a wide variety of English-teaching opportunities that connects both aspiring and current teachers with English-teaching jobs around the world.
Grads who sign up to teach with TeachAway will have the access to some of the most unique teaching placements, including Abu Dhabi public schools, Nazarbayev Intellectual Schools in Kazakhstan, Disney English in China, or the government-run Uzbekistan Presidential Schools program.
The level of TEFL certification and experience necessary will depend on which program you decide on. For example, jobs through the Abu Dhabi Vocational Education and Training Institute (ADVETI) require TEFL certification, whereas working with the Explore Program in China does not. If the job you're interested does require a certificate, TeachAway also has several additional programs that will help you obtain one.
Application deadlines will vary depending on the specific program and country you choose to work in.
6. For Teach Recruiting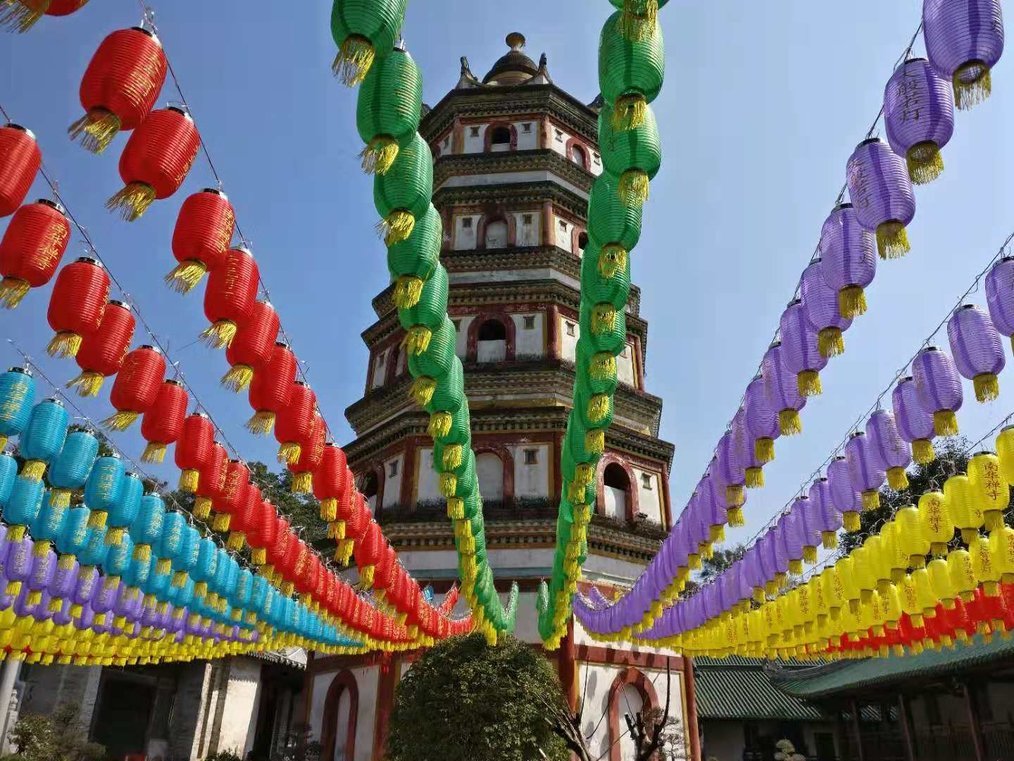 Countries: China
This teacher recruiting agency based in Szechuan, China was founded in 2016 by two former ESL teachers. Because they know first-hand what it's like to completely change your life and move to a different country, For Teach provides an individualized, hands-on approach to helping you make your move across the ocean—they commit at least 3 hours of talk time between your first chat with a consultant to the moment you arrive in China.
For Teach has placements teaching adults and children of all ages. TEFL requirements depend on where in China you decide to go, but For Teach will help place you in a school that suits your experience level, and has partnered with MyTEFL to provide TEFL courses for those that need it.
For Teach takes applications year-round.
7. MEF China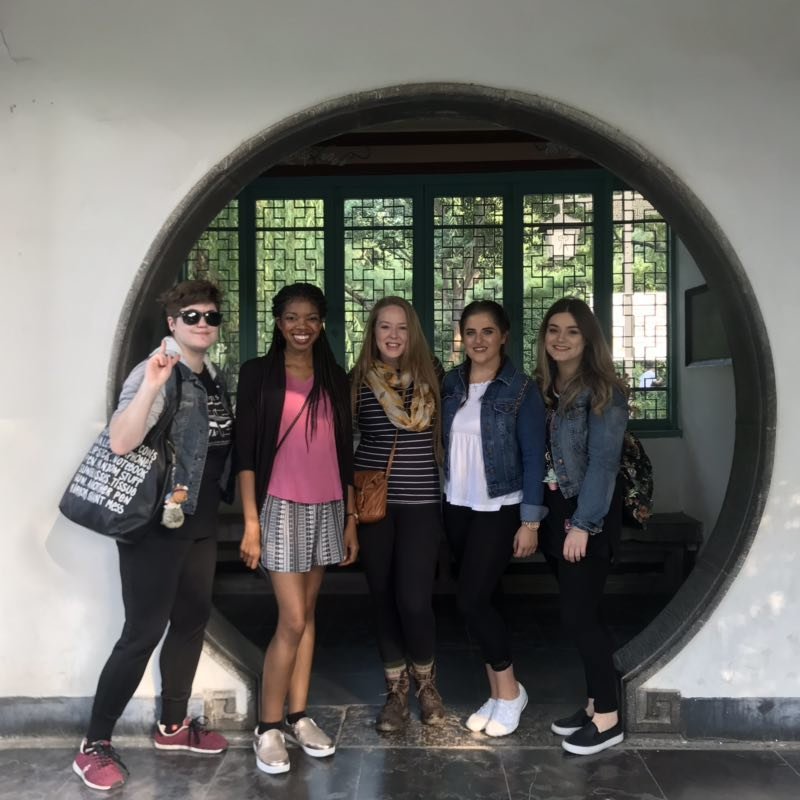 Countries: China
Making English Fun, or MEF, was founded in 1993 to create a fun, engaging English learning curriculum for kindergartens, making this the perfect program for grads who wish to work with young children. Teachers will receive a monthly salary, flight reimbursement, a free TEFL certification course, Chinese lessons, and full support with small, logistical matters when you arrive in China—such as airport pickup, SIM card setup, finding an apartment, and setting up WiFi.
Most positions start in March but check the M.E.F. job board for year-round openings. A TEFL certificate is not required.
8. Saxoncourt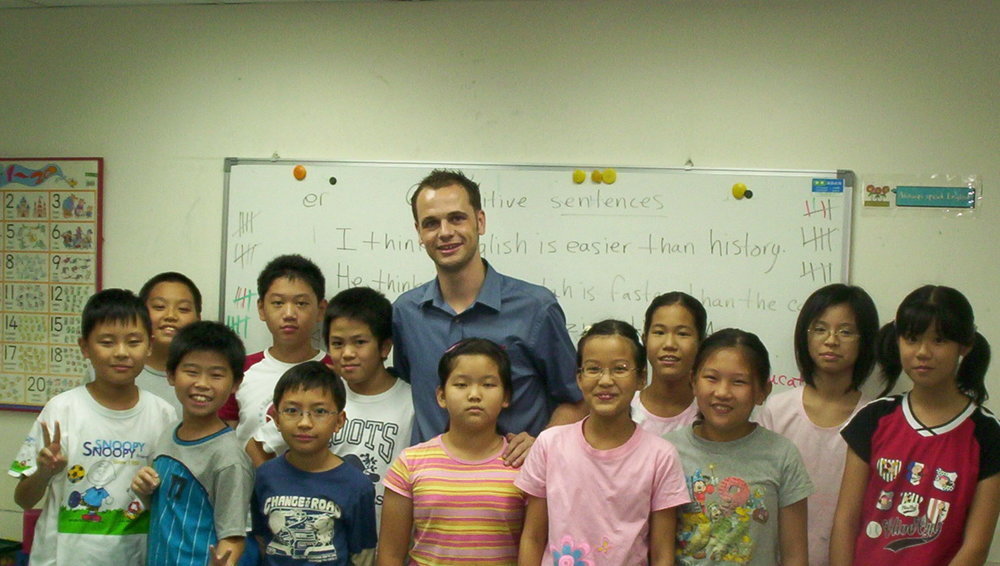 Countries: China, Japan, Taiwan, Thailand
Since 1977, Saxoncourt has been recruiting English teachers for Shane English Schools, one of the largest English conversation schools in Asia. However, they also partner with other English-teaching schools in the region, so there is a wide variety of locations for aspiring teachers to choose from.
A TEFL certificate is required to become a teacher with Saxoncourt, so make sure you finish a 120-hour certificate before you apply. Teachers must also be passport holders of the USA, the UK, Canada, Ireland, Australia, New Zealand, and South Africa.
Teachers with Saxoncourt have a competitive benefits package, including a great work-life balance, local orientation, and a guaranteed pay raise every 6 months. For people who wish to make a career out of teaching English abroad, they also have plenty of career advancement opportunities within the company—even if you don't want to stick to teaching, other positions within the company will be available to you.
There is no set application deadline, but it's advisable to start your application process 4-5 months before you wish to make your move. Hiring can occur throughout the year. Check the Saxoncourt job board for the start date of your specific desired location.
9. Adventure Teaching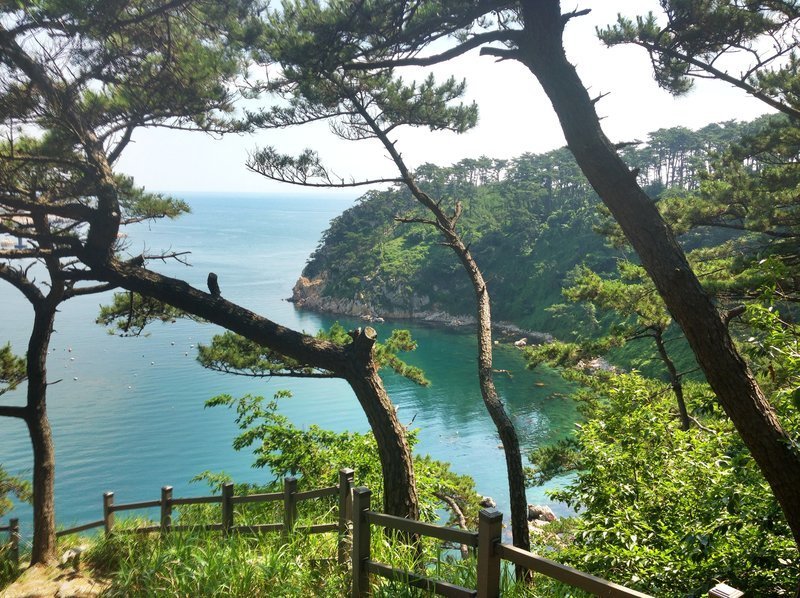 Countries: South Korea
For those who wish to work in South Korea, Adventure Teaching is a Canadian organization that connects aspiring teachers and travelers with teaching positions all over the country. Everyone on the Adventure Teaching staff has lived and worked in Korea, so they know firsthand what it's like to move to a foreign country and will help you get acclimated to your new home.
Adventure teaching has a personalized approach to job placement and will make sure to find a school in Korea that suits your needs—if you want to live near Seoul, they'll make an effort, or if you prefer the countryside, you'll be there too. Though a TEFL certificate is not strictly required, it is highly recommended so that you are more confident in the classroom.
Adventure Teaching accepts applications year-round, but you must apply 4-5 months before your desired start date. Positions are for a 12-month contract.
10. GVI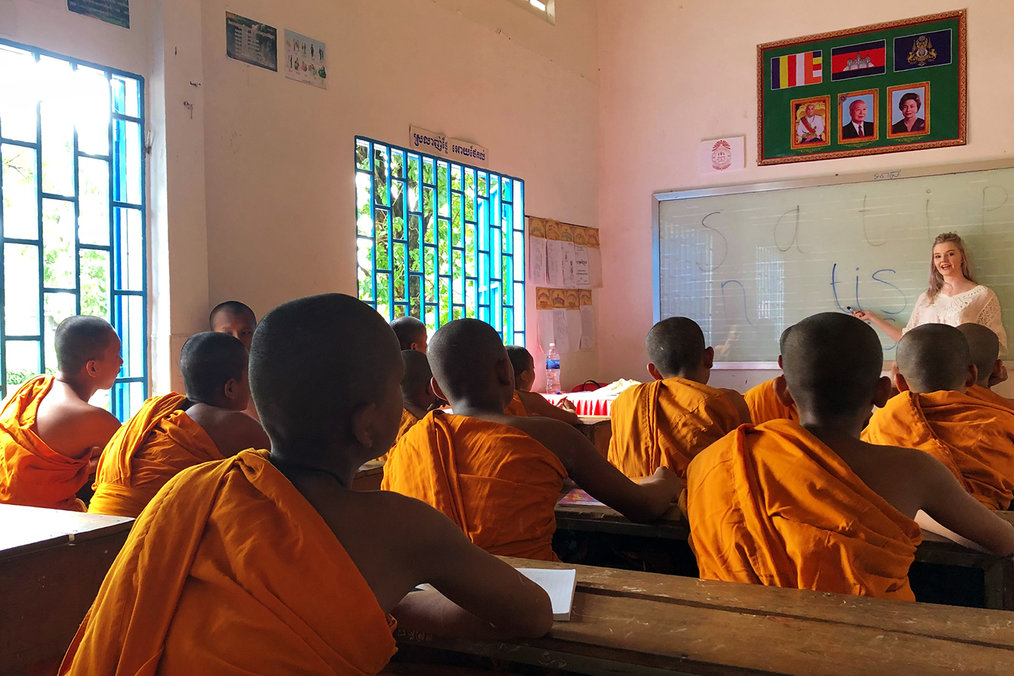 Countries: Various
Global Vision International, or GVI, is a volunteer organization that runs in 13 locations and aligns its programs with the 17 United Nations Sustainable Development Goals. Founded in 1997, it is one of the few organizations that accepts volunteers from all around the world. They are committed to sustainable development and have earned international recognition from several prestigious institutions.
For those interested in childhood development, women's empowerment, or health education, this organization has amazing opportunities that will help you get your feet wet in the world of sustainable development. Unlike many "voluntourism" organizations, GVI is committed to a high standard of ethics and aims to help rather than harm its local communities.
Though teaching experience or a TEFL experience would certainly be helpful, it is not required to volunteer with GVI. Programs are available throughout the year and range from 2 weeks to 6 months, depending on the type and location of service.
With so many teach abroad options available to you, it can be daunting to make a decision. Which organization? Where to? And for how long?
Whether you decide to sign a 2-year contract to work in China or volunteer to teach English for two months in Greece, the experiences you create abroad after graduation will help shape your future education, career, and outlook on life. You may also decide that it's not the best time for you to go overseas, but that doesn't have to stop you from beginning a career in international education; check out all of the options for online teaching to see how you can get creative with your career goals.
But, whatever you choose, just remember that at the end of the day there is no wrong decision.
This post was originally published in April 2017, and was updated in October 2019 and November 2020.
Current Teaching Job Posts