Study Abroad
The 7 Best Cities for Studying Abroad in the U.K.
There are a ton of great study abroad locations in the U.K. so choosing just one can be difficult. We've highlighted 7 of the best cities for studying abroad across England, Scotland, Wales, and Northern Ireland to help you make a decision.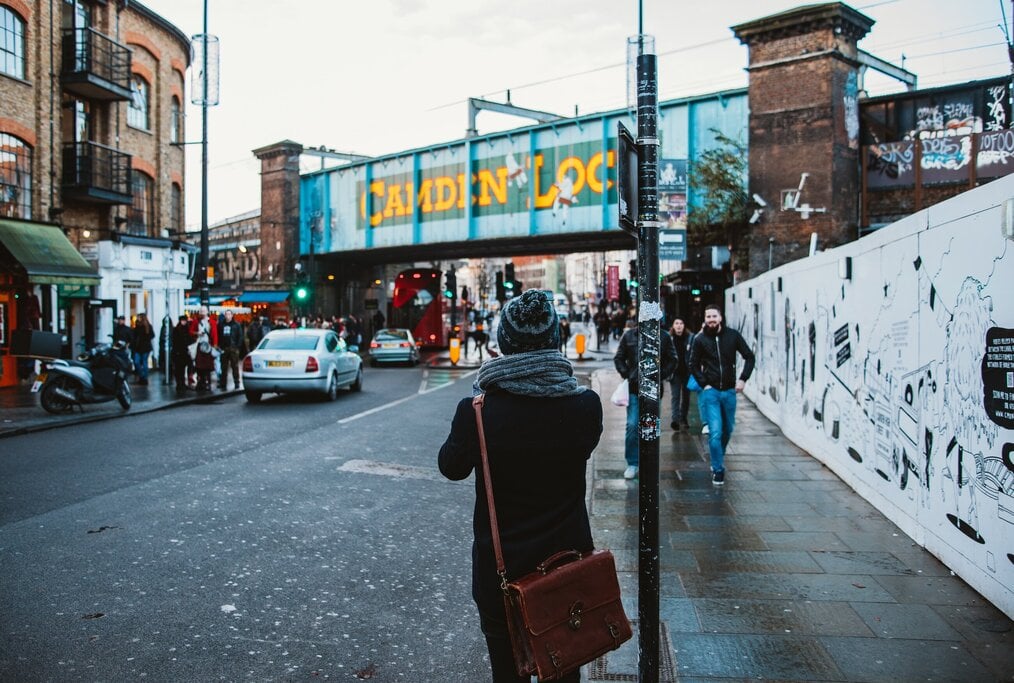 For me, studying abroad in the U.K. was the obvious choice. The only university experience I had any concept was my older sister's, and she had just finished graduating in Glasgow, Scotland when I started sending out applications. By the time I eventually started my own studies in Glasgow, I had been there several times and was confident that it was the right city for me.
Of course, it's usually not that easy. Most students don't have the luxury of getting to know their study abroad destination beforehand, and many have not even set foot in the U.K. before starting a course there. Even if you have been able to visit a few cities, it's difficult to get a vibe for the student life without some local insight.
My experience in Glasgow was incredible, and I am lucky to have called it home for many years. However, I have met many friends who feel equally privileged to have studied abroad in towns across the U.K., and who will passionately defend it as "The Best Student City In The U.K.!" We may never know for sure which one of these cities is worthy of that title, but here are some of the top contenders.
Read more: What It's Really Like to Study Abroad in the U.K.
London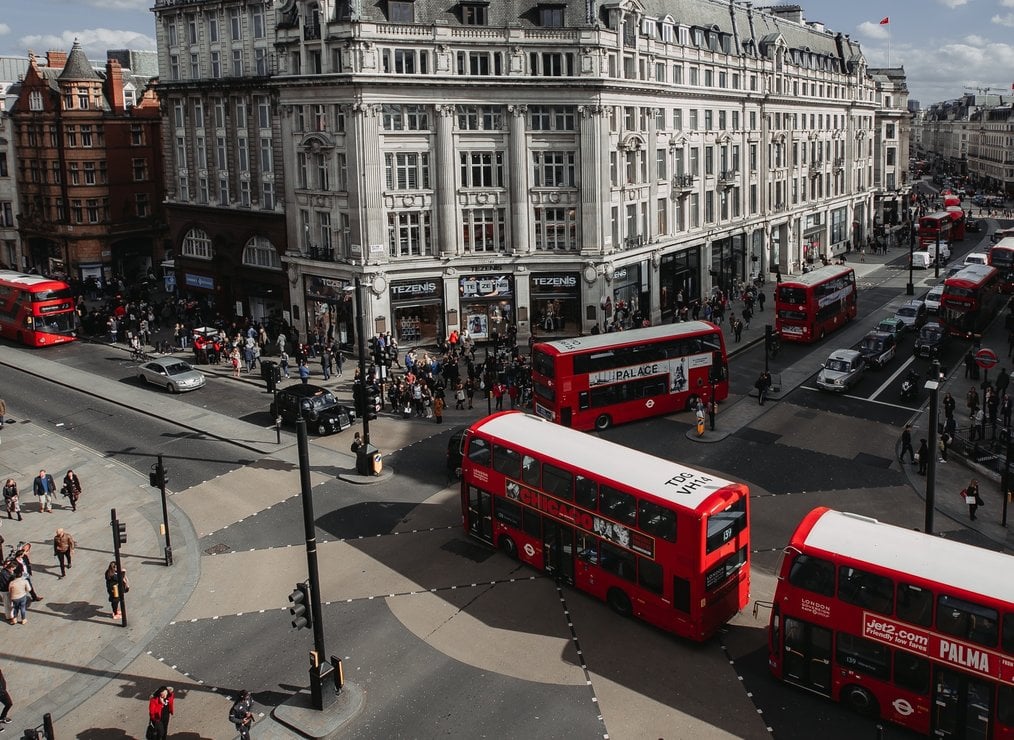 There is more to do, see, eat, and drink in London than you could ever realistically achieve in your time studying abroad -- but that doesn't mean you can't try. With more than 40 higher education institutions and over 400,000 students, it is also one of the biggest student hubs in the world, so you'll never be short of people to explore the city with.
The great thing about London is that it is both brilliantly British and incredibly international. As the capital city, it is the epicenter of U.K. culture and entertainment, but it is also one the most diverse cities on the planet. The result is a vibrant city you will love -- just prepare for endless conversations about how expensive everything is.
separator_solid
---
Glasgow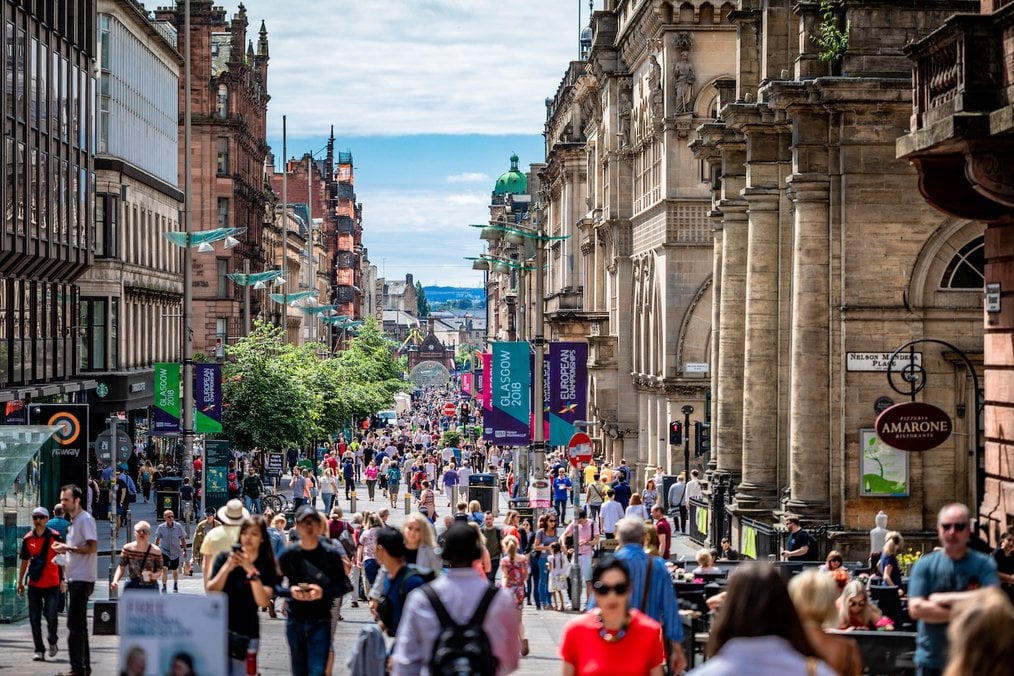 Scotland's biggest city may be less famous than Edinburgh, but what Glasgow lacks in castles it makes up for in sheer excitement. From world-famous clubs to cutting-edge art, trendy food hot spots, and an incomparable live music scene, Glasgow is one of the coolest places in the U.K. to be a student. And then there are the people: the city's motto is "People Make Glasgow", and one night down the pub next to a chatty local will show you why.
The Hogwarts-like University of Glasgow is one of the oldest institutions in the U.K., and the city is also home to two modern universities as well as the prestigious Glasgow School of Art. Glasgow's student population has long been closely involved in the city's history of political activism, making it a great destination for the politically and socially engaged.
Explore Study Abroad Programs in Glasgow
separator_solid
---
Manchester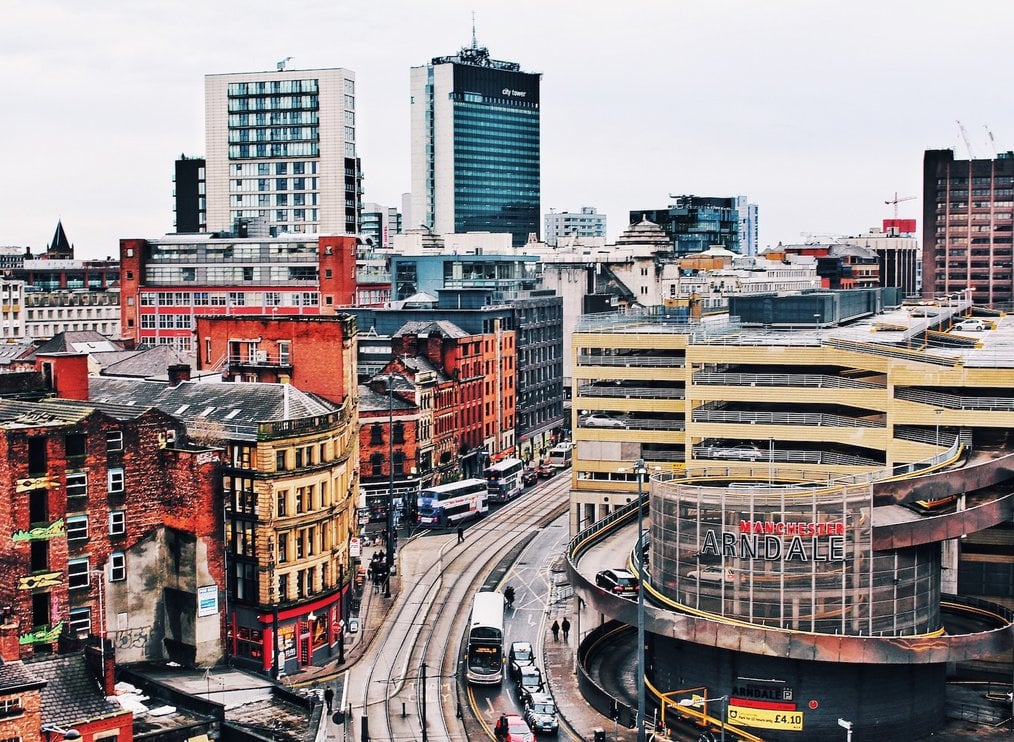 As the birthplace of Oasis, The Smiths, Joy Division, and many more, Manchester is an obvious choice for music lovers. The city's musical tradition lives on to this day, with countless gigs of every type happening every night across the city. It also has a fascinating historical heritage, a busy cultural calendar, and some of the U.K.'s best sport.
This would be enough to make any overseas student fall in love, but the main draw of Manchester student culture is just how concentrated it is. Unlike many other cities, where universities are spread out, Manchester's three universities -- as well as their unions and halls of residence -- are all clustered together south of the city center. This creates an almost campus-like bubble, while still being a short bus ride big city life.
separator_solid
---
separator_solid
---
Cardiff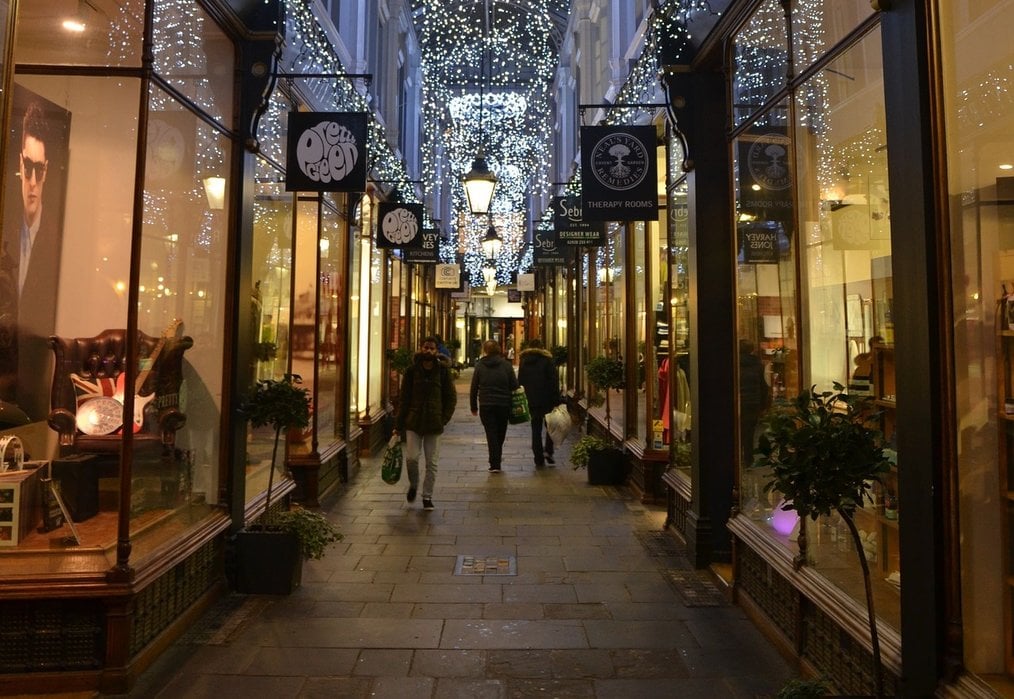 Cardiff is the biggest city in the U.K.'s smallest country (Wales), which means that it is cosmopolitan enough to be exciting while retaining some small-town charm. It boasts a great student nightlife, regular sporting events, and a lovely waterfront. All of this is concentrated in a relatively small area, making it exceptionally easy to navigate. It is also quite cheap compared to other major U.K. cities, which makes it perfect for cash-strapped students.
Cardiff is a great choice for nature lovers and thrill seekers. The coastline is perfect for surfing and other water sports, while Brecon Beacons National Park just outside the city welcomes hikers, mountain bikers, and even rock climbers.
Explore Study Abroad Programs in Wales
separator_solid
---
Belfast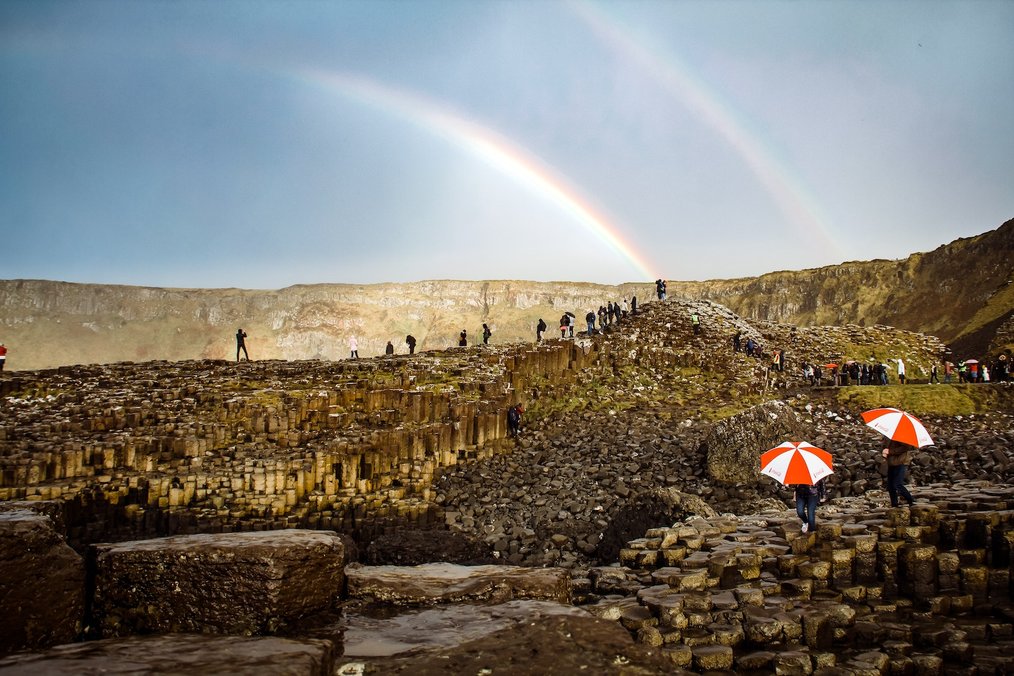 After a period of uncertainty during the Northern Irish Troubles of the 1970s and 1980s, Belfast has risen to become one of the U.K.'s most compelling cities -- and one of the most overlooked by students who want to study in the U.K. Sure, there are plenty of historically fascinating architecture and attractions, but the past couple of decades have also seen Belfast become modern, edgy, and forward-thinking.
Belfast is consistently ranked as one of the U.K.'s most student-friendly cities, with exceptionally low prices, a friendly and diverse nightlife scene, and a compact layout perfect for getting around. Overseas students will be particularly delighted by how close Belfast is to major attractions like the Giant's Causeway and the surrounding coast -- even crossing the border to Dublin only takes a couple of hours.
Explore Study Abroad Programs in Belfast
separator_solid
---
Newcastle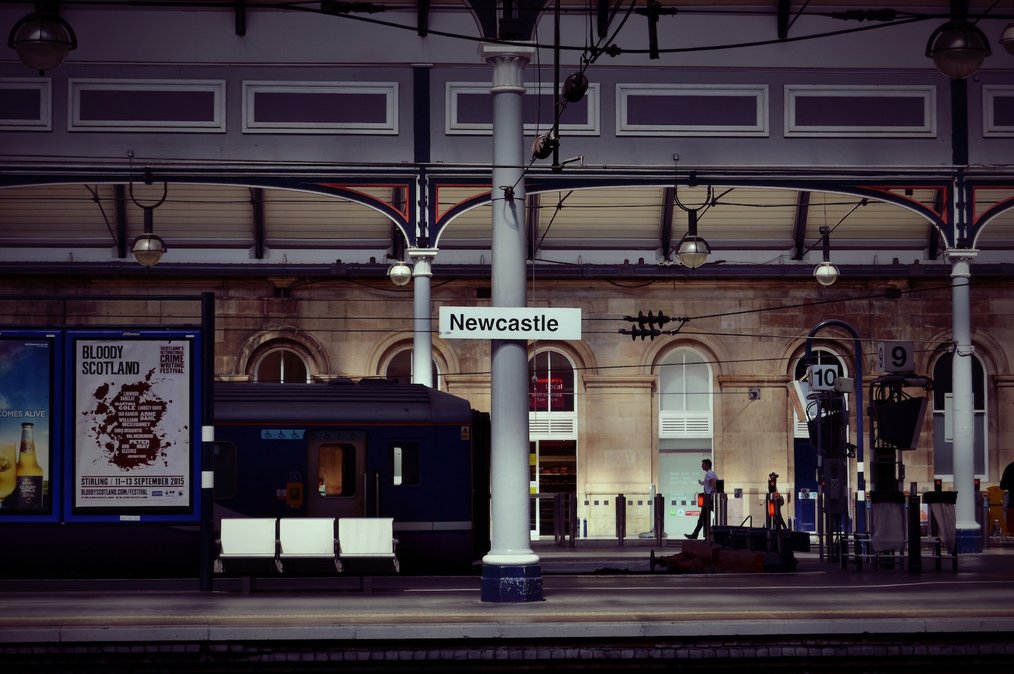 If there's one thing Newcastle is famous for, it's the nightlife. The city's clubs and bars are iconic, and people from other cities in the U.K. will come here just to enjoy the inimitable vibe of Newcastle at night. Overseas students in Newcastle will be particularly spoiled for choice, with more events per student population than anywhere else in the U.K.
If drinking and dancing aren't your thing, don't worry. Newcastle has plenty more to offer, from a rich literary tradition to theatre, live music, sports, cultural festivals, and art galleries. The city's two universities are well-regarded for their research and innovation, so even the most devoted party people will be getting a top-class education -- as long as they are able to wake up for those 9 am lectures.
Explore Study Abroad Programs in Newcastle
separator_solid
---
Edinburgh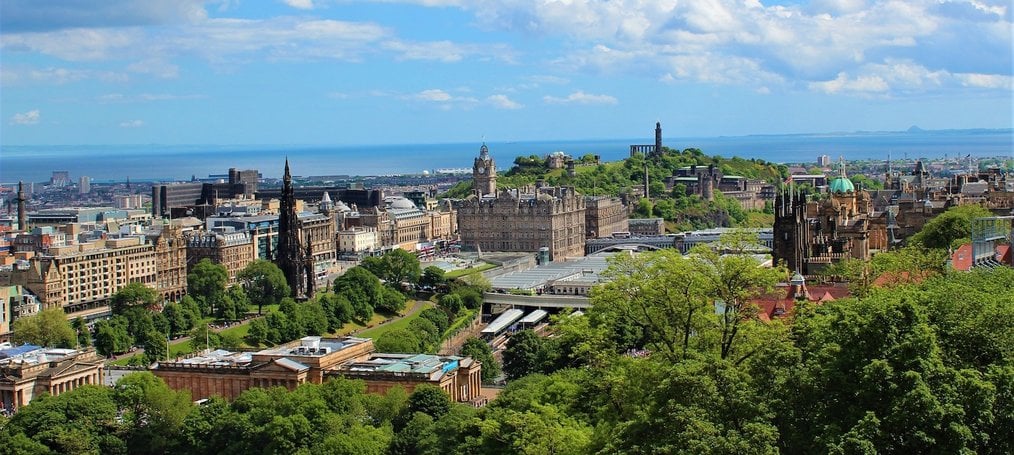 Edinburgh is Scotland's capital and its most iconic city. Tourists flock here in droves to see Edinburgh Castle towering over the surreally picturesque Old Town, or to attend the world's biggest arts festival, the Edinburgh Fringe. However, as an overseas student, you will have the chance to discover Edinburgh beyond all the novelty tartan, which is a far more rewarding experience.
There are historical landmarks and pubs that have been standing in the same spot for centuries, but there are also contemporary art galleries and cool basement bars. Edinburgh's students have all the benefits of urban life, with all the shopping, clubbing, and eating you can manage, but get to walk to their lectures through medieval cobbled streets.
separator_solid
---
You Can't Go Wrong Studying in the U.K.
When trying to figure out which U.K. city to study abroad in, there are several criteria you can use. Some people are drawn to academic excellence, some seek cultural stimulation, and some just want some of that legendary British drinking culture. Your choice will depend on what it is that you look for in a student city.
Still unsure? That's okay. The truth is that whatever student city you choose will be the one you fall in love with. You have several great options here, plus many more we didn't even mention (Brighton! Oxford! Cambridge! Swansea! Stirling!), all of which have the potential to become your own champion for the Best U.K. Student City title. You really can't go wrong no matter where you choose to study in the U.K.