Volunteer Abroad
11 Peace Corps Alternatives to Inspire You to Volunteer Abroad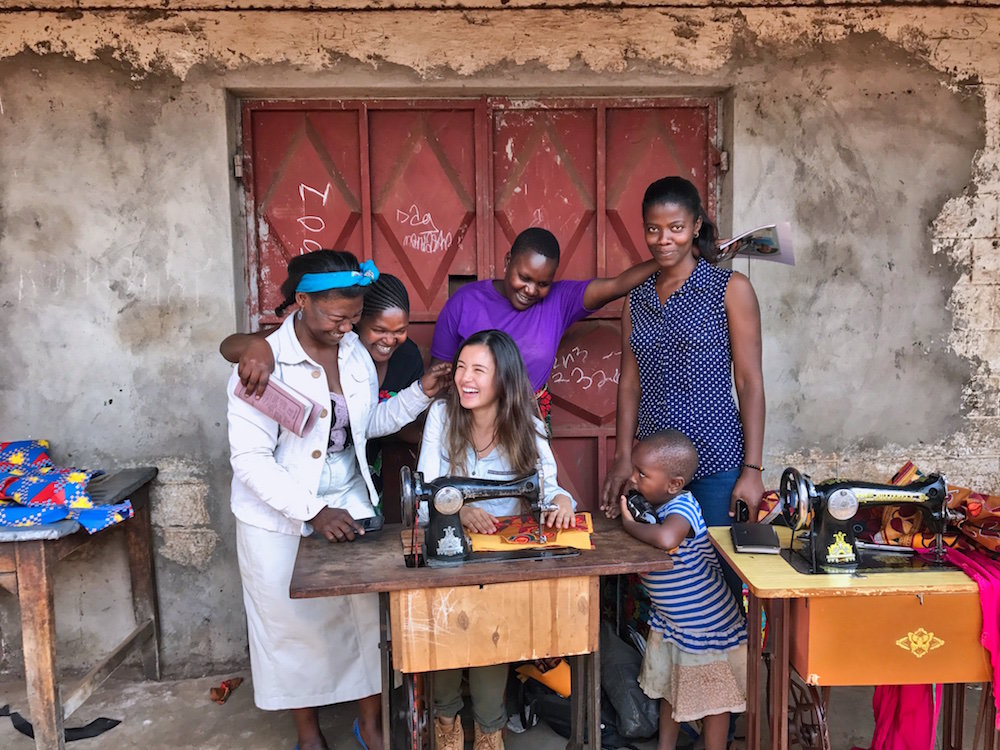 If you've thought about joining the Peace Corps, you're not alone. More than 230,000 Americans have served in the Peace Corps, helping communities across the globe in sectors as varied as education, health, youth development, environmental conservation, and more.
However, the Peace Corps isn't right for everyone. It requires a serious commitment of two years and a lot of hard work. Many people decide that the Peace Corps isn't the best option for them due to the time commitment, the lengthy application process, or the available positions. Even people who follow through with the application process may come to find that they can't pass the medical exams or aren't accepted into the program. There are lots of reasons why people eventually decide not to join, and there's nothing wrong with any of them! Again, the Peace Corps isn't for everyone, but you might still want to volunteer abroad and wonder what your options are.
Alternatives to the Peace Corps
Luckily, the Peace Corps is far from your only option. If you're not sure the Peace Corps is right for you but still want to volunteer overseas, there are hundreds of volunteer abroad programs out there. Some of them require you to commit to a year, while others only require a week or two. With all of these options, you're bound to find one that's the perfect fit for you. Here are some of our favorites.
If you've got significant professional experience but can't commit to two years, you could consider the Peace Corps' Response program. These are short-term, high-impact service assignments that focus on making the most of your skills. Moving Worlds is a great alternative to the Peace Corps that requires as little as one week's commitment. You don't have to have a college degree to qualify, but they do like to see demonstrable skills from a previous internship or current job.
Don't worry if you don't have any experience yet. Many of the programs listed below don't require any at all.
1. Teach English with WorldTeach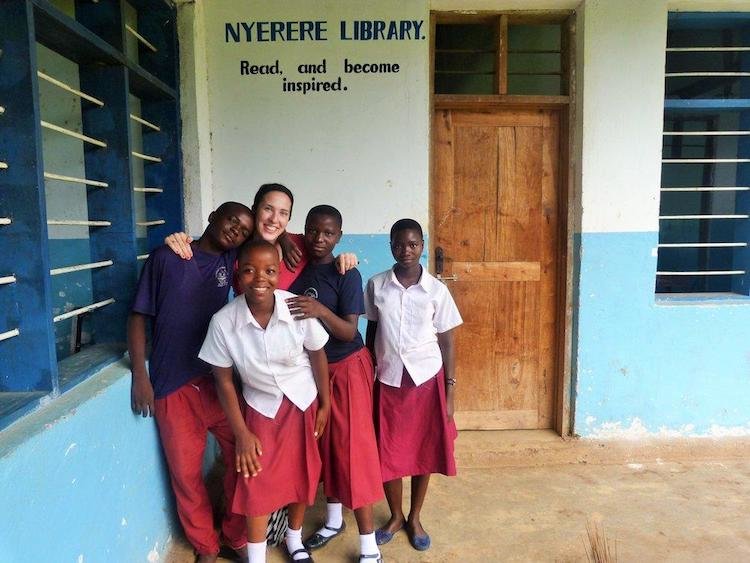 WorldTeach places volunteer teachers in underserved communities around the globe. Through the program, you'll receive intensive training, including pedagogy, language, and health and safety training and TEFL certification.
Eligibility requirements: English fluency, Bachelor's degree for year-long programs, 18+ for summer programs
Minimum commitment: 11 months for year-long programs, 2 months for summer programs
2. Get a Government Teaching Job Overseas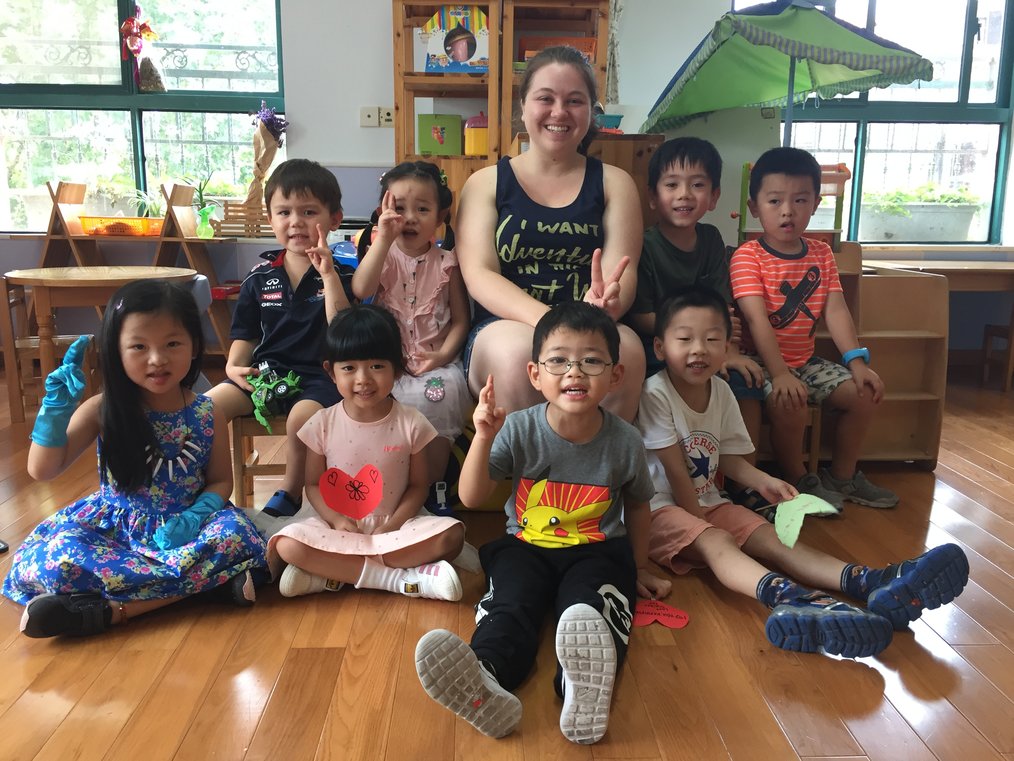 Eligibility requirements: Varying, but most require or offer TEFL certification, and some require a Bachelor's degree
Minimum commitment: Varying, but typically one school year
3. Become a Medical or Healthcare Volunteer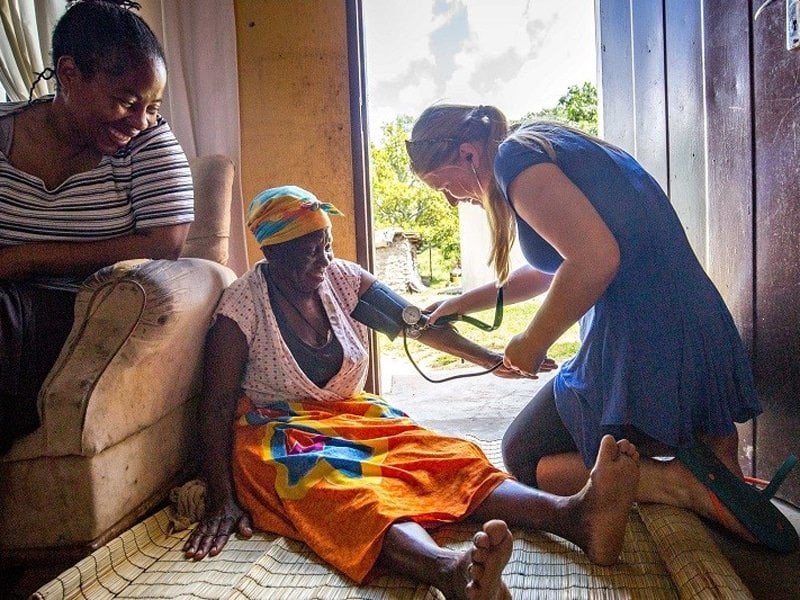 For students interested in working in the healthcare field, medical volunteering overseas is a great way to gain in-the-field experience while learning a new language and immersing yourself in another culture. African Impact offers programs as varied as medical and community Development in Zambia, clinic medical support in Kenya, rural medical support and HIV/AIDS awareness in South Africa, and occupational therapy in South Africa. Through IVHQ, medical volunteers can serve in Ghana, India, Peru, Zambia, or Costa Rica.
Eligibility requirements: Pre-med, nursing, and medical students as well as medical professionals
Minimum commitment: One week to 12 weeks
4. Help Build Houses with Habitat for Humanity
Habitat for Humanity's Global Village is a service program spanning 40 countries in which volunteers work with experts and local volunteers to help build homes and renovate communities. There are dozens of different programs geared toward different experience levels, time commitments, and service goals in Europe, the Middle East, and Africa.
Eligibility requirements: No prior expertise or training required
Minimum commitment: One week to one year
5. Fight for Women's Empowerment in India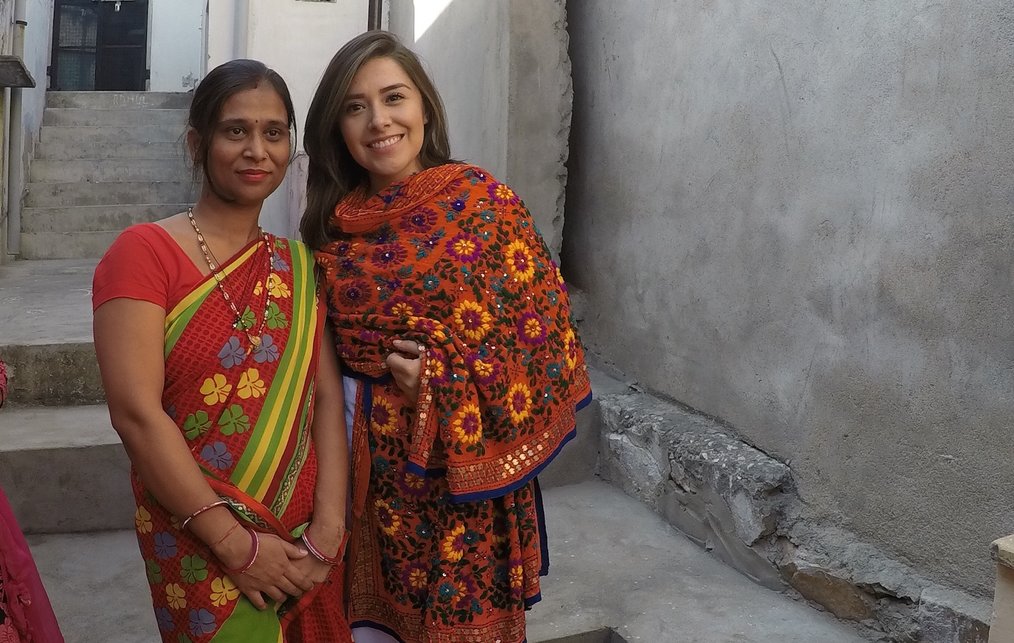 Volunteers working with Volunteering with India help to create and facilitate women's groups that allow women to come together and tackle the issues they face as a collective, discussing everything from access to resources and income generation to family health and women's rights. The program also includes work with children in rural communities.
Eligibility requirements: No prior experience required
Minimum commitment: One week to 4 months
6. Build Sustainable Villages in the Panamanian Rainforest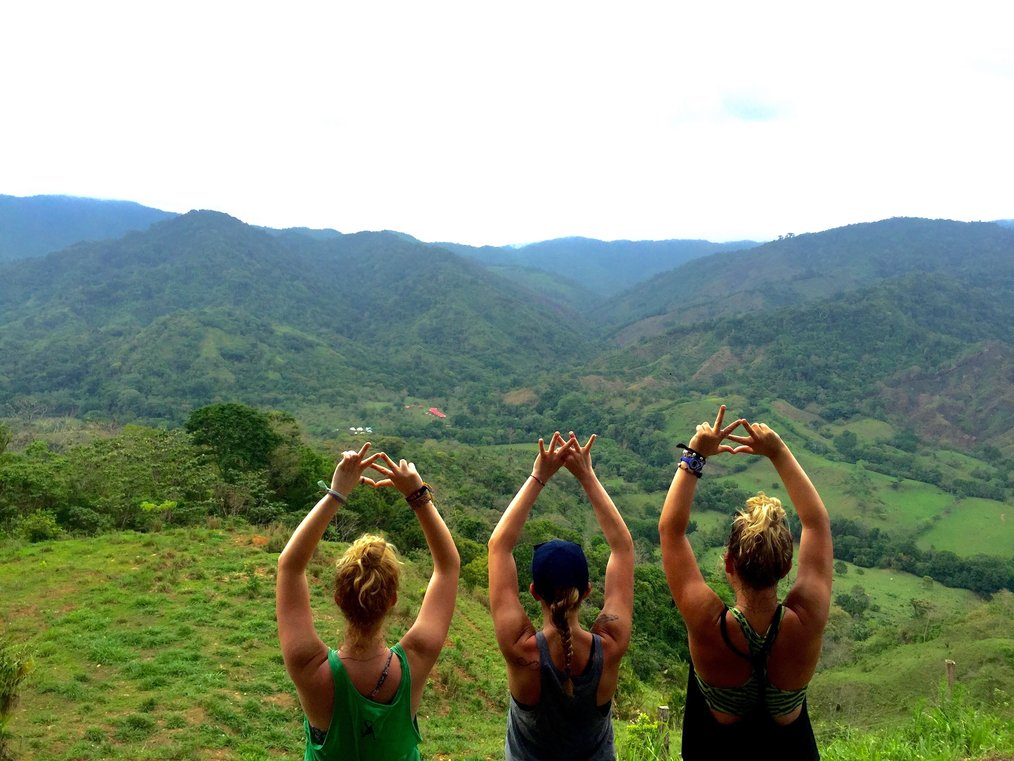 The Kalu Yala Institute works in the rainforests of Panama building the world's most sustainable modern village. Environment and Community Interns will participate in a weekly Innovation, Creativity, and Sustainability seminar while doing on-the-ground learning in fields as wide-ranging as biology, business, construction, design, engineering, agriculture, community development, and public health, all with a heavy focus on the principles of sustainability.
Eligibility requirements: Most participants are current students, but it's not a requirement
Minimum commitment: 10 weeks
7. Conserve & Research Rainforests in Malaysia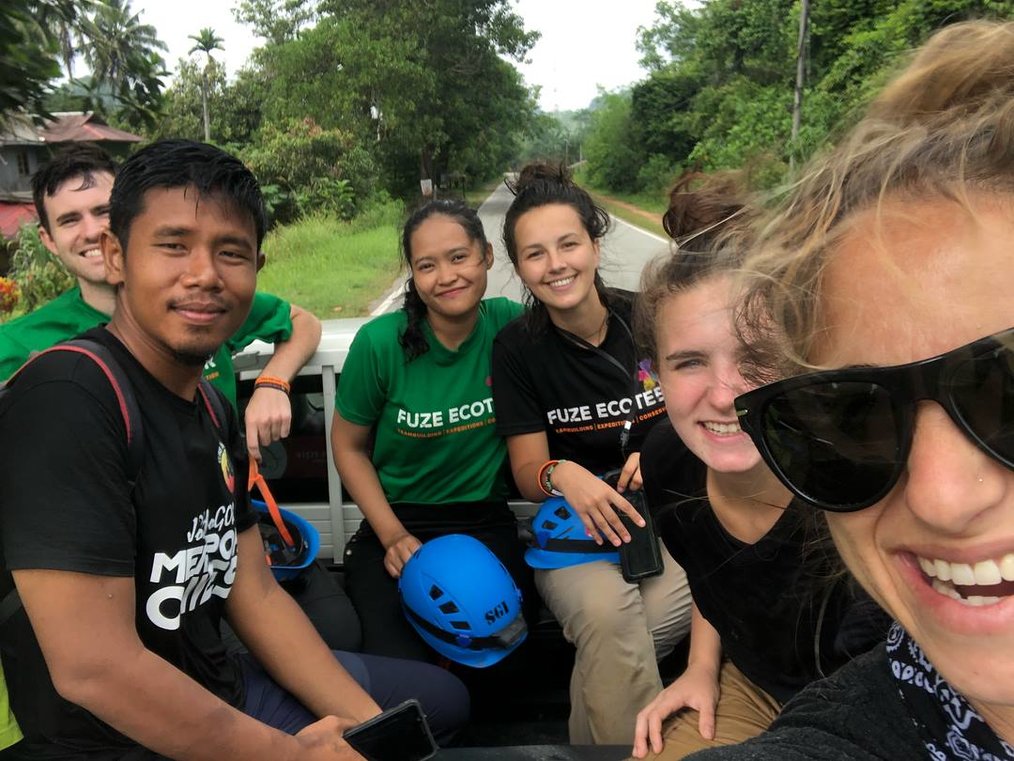 With Fuze Ecoteer, you will work in Malaysia, an incredibly biodiverse country, to conserve their rainforests and protect wildlife that is under severe threat. Volunteers go on jungle patrols along the borders of Malaysia's largest national park, fight to stop poaching, and do cave conservation. They also get to camp with local indigenous tribes.
Eligibility requirements: No prior experience necessary
Minimum commitment: 1 to 4 weeks
8. Save Sea Turtles & Learn Spanish in Guatemala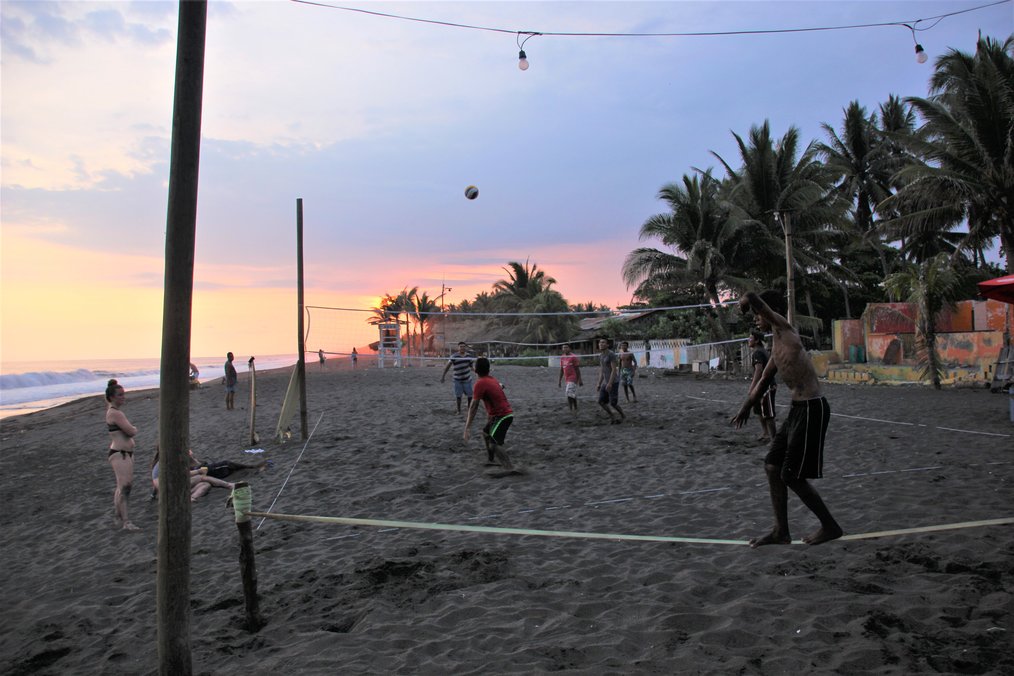 Volunteering with Monterrico Adventure, start out in a homestay placement in Antigua with daily Spanish immersion lessons. After that, you'll head to Monterrico on the Pacific coast to work at a sea turtle sanctuary. It's a chance to gain a new skill and give back on one volunteer trip.
Eligibility requirements: No prior experience necessary
Minimum commitment: 2 to 3 weeks
9. Develop Performing Arts Projects with Projects Abroad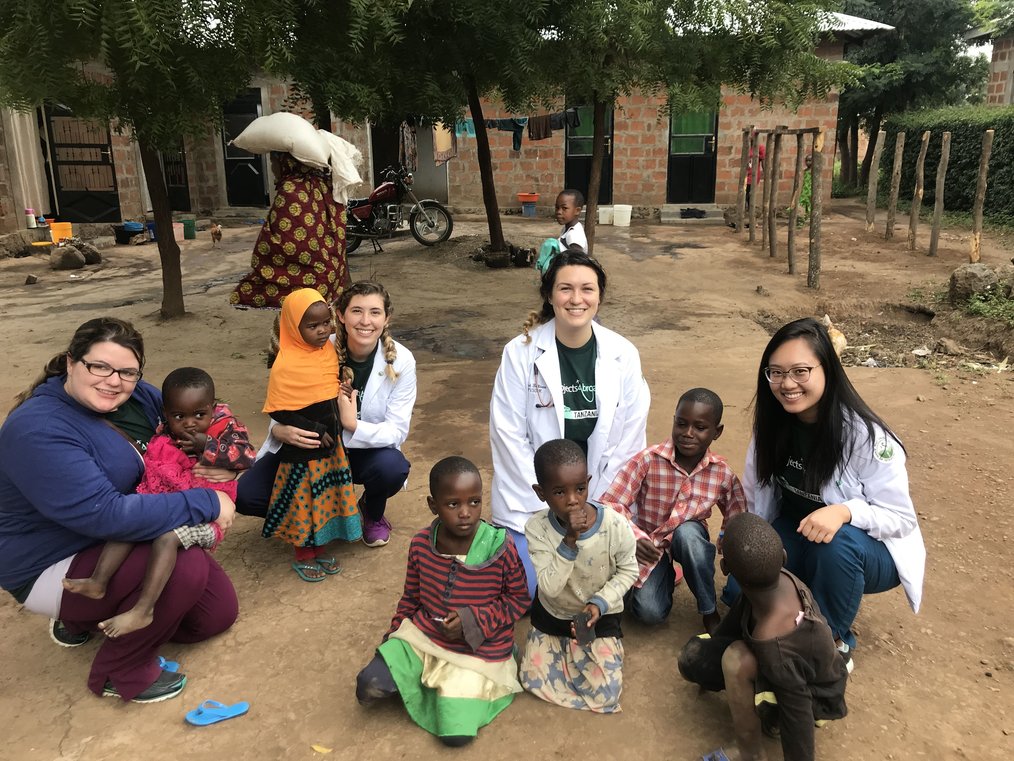 Popular volunteer overseas organization Projects Abroad offers a range of placements working alongside expert local teachers to teach, lead workshops, and organize productions to both children and adults within the performing arts. These include arts and crafts in Togo, creative arts in Ecuador, dance and drama in Romania, music in Bolivia and Jamaica, music and culture in Senegal, and music and dance in South Africa.
Eligibility requirements: A passion for the field you select
Minimum commitment: 2 to 3 weeks minimum
10. Support Social Enterprise in the Andes with Amigos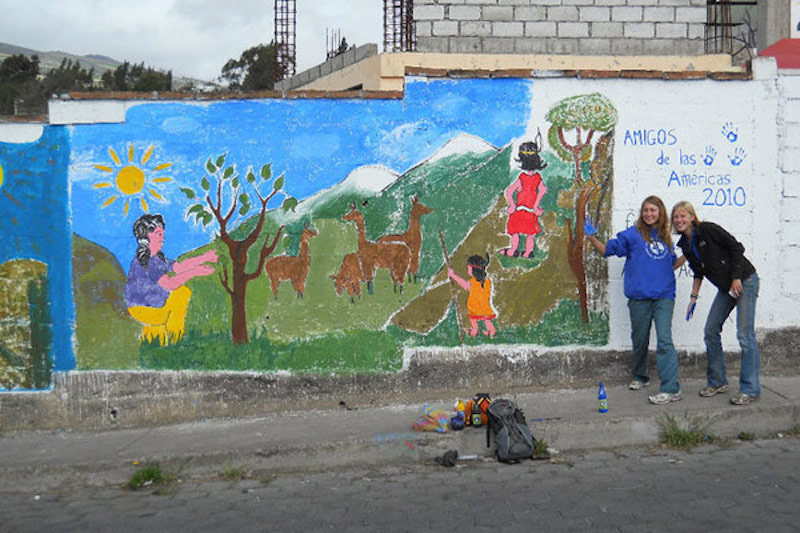 When you volunteer with Amigo de las Americas immerse yourself in life high up in the beautiful Andes Mountains of Ecuador, providing support to indigenous communities working to develop microenterprise and develop youth and community programs. You could be helping to build farms, produce artisan goods, working on micro-lending projects, or even starting up a hair salon. While living with a local family, you'll get the opportunity to learn both Spanish and the local indigenous language, Kichwa.
Eligibility requirements: Ages 15 to 22, two years of Spanish study, meet health criteria
Minimum commitment: 6 weeks
11. Work with NGOs in Asia as a VIA Global Community Fellow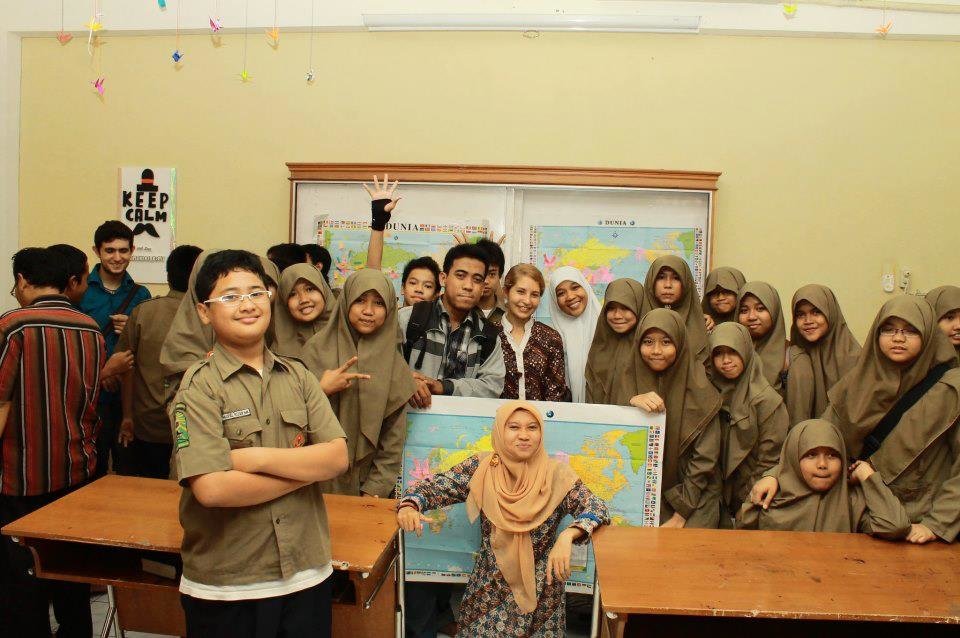 VIA Programs offers a Global Community Fellowship for both young and established professionals who are interested in working in community development, international communication, peace and conflict resolution, curriculum development, and more in Cambodia, China, Indonesia, Japan, Laos, Myanmar, Thailand, and Vietnam. They offer both education posts and NGO posts.
Eligibility requirements: University student or bachelor's degree-holder in relevant field
Minimum commitment: 13 to 15 months
Finally, don't discount the value of volunteering in your own backyard. Whether it's volunteering with a local organization or working with federally-funded programs like Americorps or Teach for America, volunteering in your own country can have a very meaningful impact as well.
Whether you decide to do a volunteer vacation or commit for life, know that there are plenty of options for everyone who is interested in making an impact through service, whether at home or overseas.
This post was originally published in May 2011, and was updated in December 2015 and again in October 2018.
Sign Up for Volunteer Abroad Deets
A regular dose of travel info & inspo, delivered straight to your inbox ✈️🌎👋