Study Abroad
The 8 Best Literature Study Abroad Programs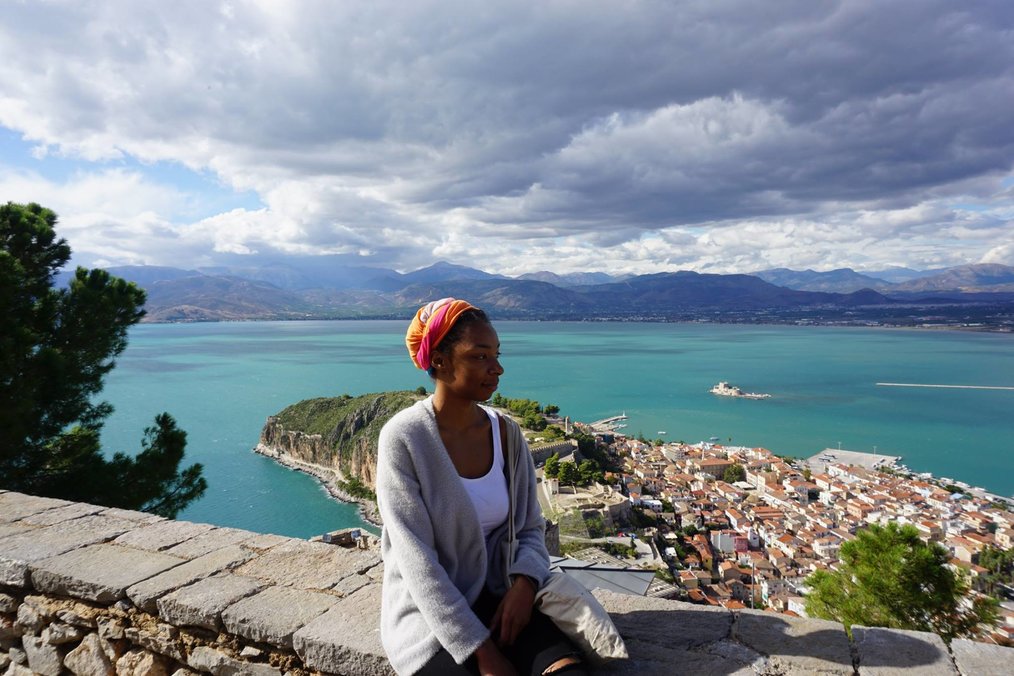 As a literature major, you do enough in-depth analysis as it is... without having to dive into which literature abroad programs might be the best fit. At Go Overseas, we do the research for you, and all you have to do is think about where you see yourself thriving.
There are a number of things to consider when looking at which study programs will actually be "best." We understand that the program that best suits you isn't necessarily just going to be the one with the most extensive academic focus, but rather a program that has a strong academic element in conjunction with a number of other factors. For example, the support that is offered by the program is going to play a large role in your overall satisfaction of a program.
Beyond that, location is always going to be paramount. It's worth considering the history of a city or country and its impact on literature, but it's also worth being open-minded. When we look at programs, we're taking into account the housing opportunities offered by a program in that city, as well as the overall safety. Also, it's worth remembering that the best literature study abroad programs are also going to be fun! With literature study abroad programs, there's no reason you can't have your cake and eat it too.
At Go Overseas, we feel that the best literature study abroad programs are those that offer great academic opportunities, but also provide you the chance to make memories beyond the confines of the classroom. The whole point of studying abroad, after all, is to take advantage of the fact that you're in a foreign nation, but still working towards goals that will catapult you forwards once you return home, or wherever you will choose to make a home afterward.
Each program will be discussed in further detail, but here's a brief snapshot of the best literature study abroad programs:
HOW DID WE PICK THESE PROGRAMS?
In choosing the best literature study abroad programs, we took into account two main factors: the review scores of each program, and the number of reviews that program had received.
For all study abroad programs on Go Overseas, we ask reviewers to rate six variables: (1) Academics, (2) Support, (3) Fun, (4) Housing, (5) Safety, and (6) Overall. We average these scores, compare them to other medical volunteer programs, and take into account the total number of reviews each program has received. In total, we compared over 600 reviews to determine which programs should be included on this list.
From there, our goal is to choose those programs which are truly the best: they have more and better reviews than the average for similar programs, and are verified by enough reviews for us to feel confident giving our stamp of approval.
1. Oxford Royale Academy Summer School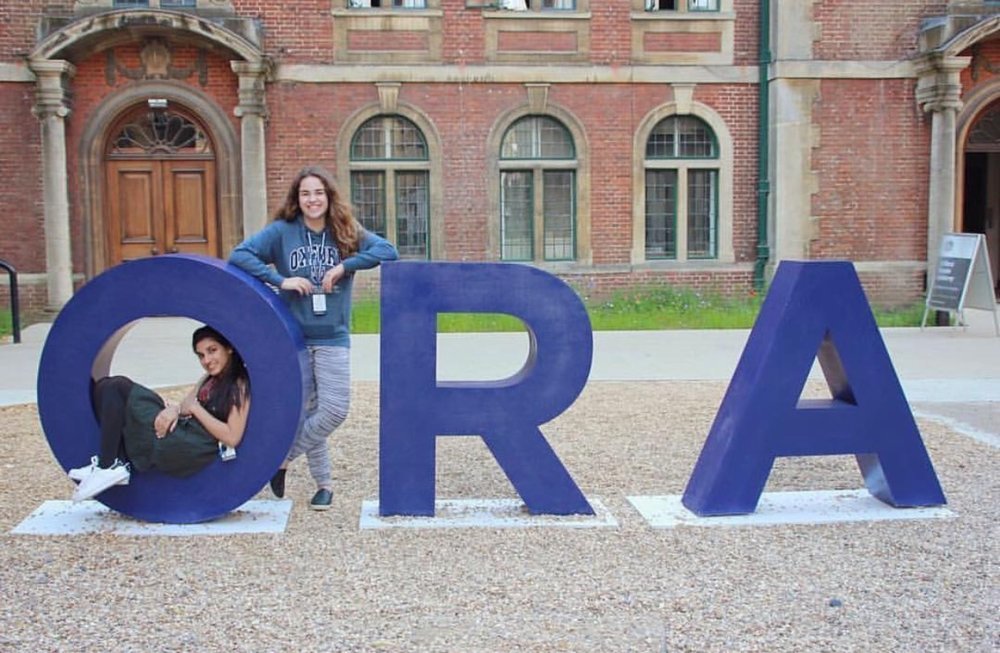 It's safe to say that literature and Oxford are nearly synonymous. Oxford has a rich history of literature, and this program offers you an opportunity to be a part of that history. Many people who have taken part in the program note that they felt immersed in the experience and felt it was the perfect place to study literature abroad.
This program scores very well across the board with a glowing 9.4 rating, but it scores particularly well in safety at 9.8, which you'll note is nearly perfect.
Here are some other highlights from alumni reviews of summer school in Oxford:
"I learnt new concepts, ideas, facts, saw new sights, but most importantly, met new people. The best thing about ORA was, simply put, the sheer variety of cultures, ideas and personalities that you come into contact with as a part of its international nature." -- Joe
"It was so interesting to be able to experience everything with my own eyes, in person instead of just looking at a picture of what I was learning about on a sheet of paper." -- Chandler

Here's a snapshot of program scores for Oxford Royale Academy:
2. University of Brighton, England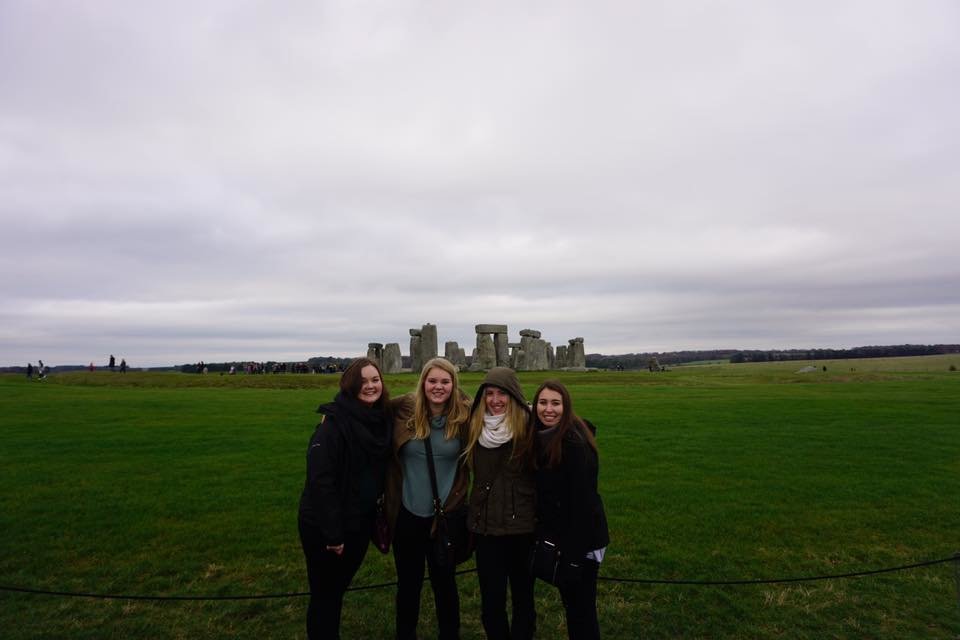 Over 40 reviews stress that this program really offers a sense of community that participants sincerely appreciated. While Brighton isn't necessarily the first city you think of in England when literature comes to mind, many participants felt that they felt they were a part of a program that was uniquely situated, and they thrived in that environment.
Over and over again, reviewers stressed that the program offered a lot of support (with a 9.9 score), but also they felt the program was put together with a lot of intention, including a slew of engaging day-trip opportunities.
Here are some other highlights from alumni reviews of the Study Abroad at the University of Brighton program:
"The exchange students were all lovely, and my flatmates, classmates, lecturers, and randoms met along the way are people who impacted my life in so many different ways." -- Sonia
"I stayed for a full year and have no regrets, and sometimes even wish I could stay longer. Brighton is super independent, interesting, open, and as much fun as YOU make it." -- Heather
Here's a snapshot of program scores for the University of Brighton:
3. College Year in Athens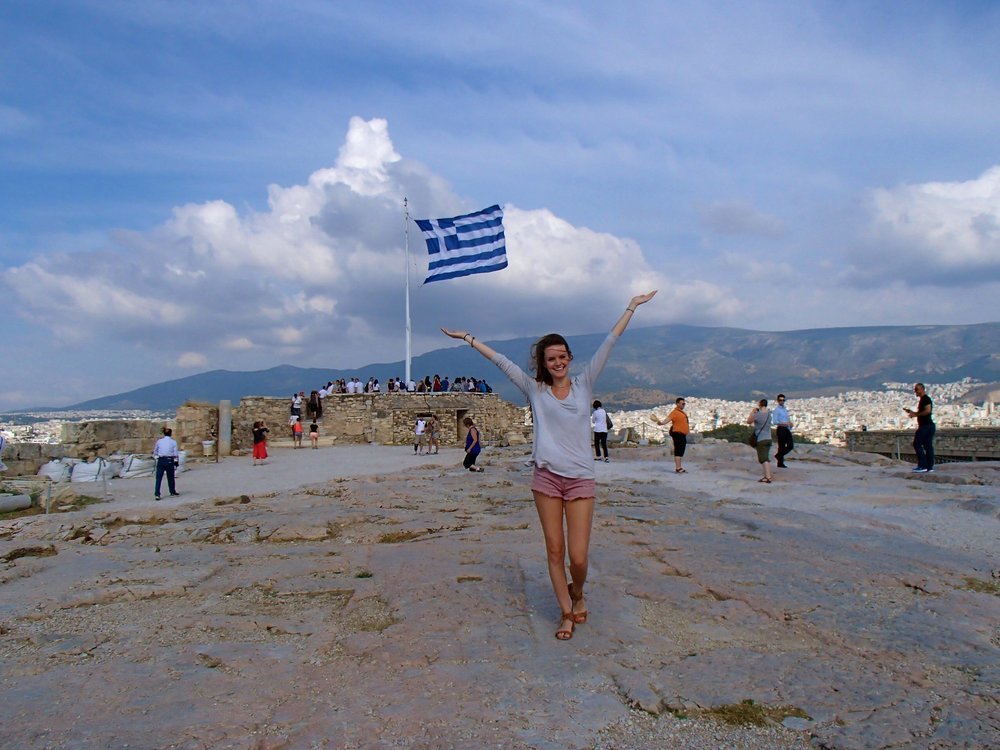 While the undisputed headquarters for literature abroad programs might be the UK, and more specifically England, that certainly does not mean that you can't find quality literature programs outside of that region. In fact, the study abroad in Greece program offered by College Year in Athens (CYA) offers just such an alternative.

With this program, students stay in downtown Athens, and people who took part in the program noted that this really provided a fun environment with which to study (with a 9.7 rating for fun), but also a very safe environment (similarly a 9.7 for safety). CYA has been operating for over 50 years!
Here are some other highlights from alumni reviews of the CYA's semester in Greece program:

"The strengths of College Year in Athens definitely included the fact that they were able to offer a variety of opportunities for all academic and non-academic interests." -- Hannah
"CYA does everything it can to foster a strong community and help students immerse themselves in Greek culture." -- Mary
Here's a snapshot of program scores for CYA:
4. Athena Study Abroad on Paros Island, Greece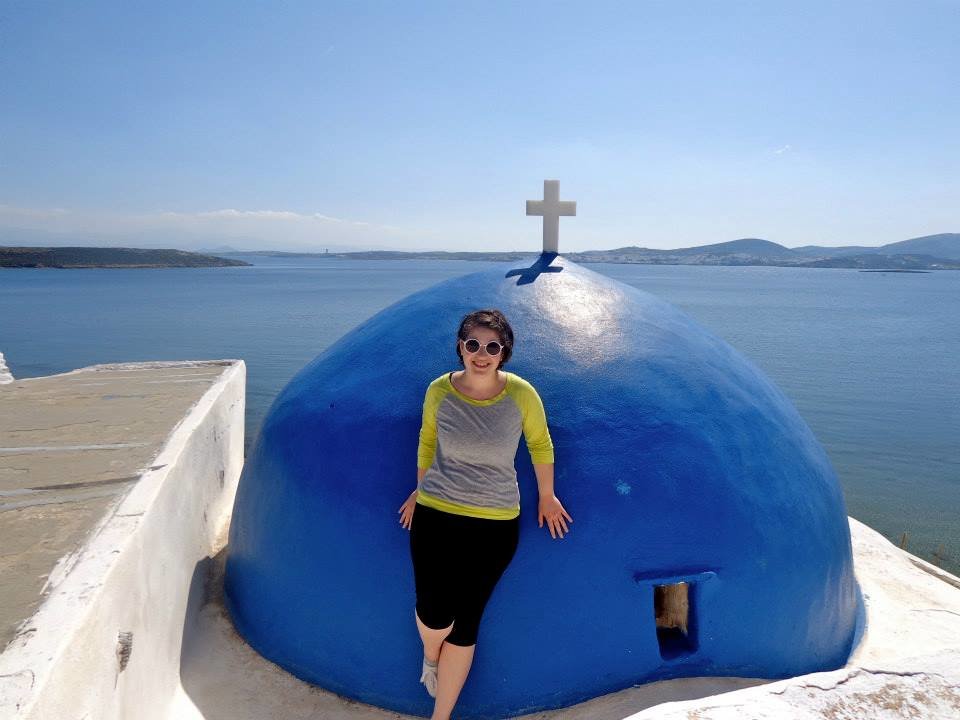 If Athens just isn't your style, but Greece still very much is, then studying literature abroad on Paros Island might be your ticket. Paros offers postcard level beauty to accompany your study abroad experience. The best part is that you won't be trapped on one island. The Athena Study Abroad Program organizes trips to nearby islands such as Santorini and Mykonos!
Reviewers of this program were particularly impressed with the housing opportunities (with a 9.7 rating), but the location, in general, was felt to be an enormous plus!
Here are some other highlights from alumni reviews of the Athena Study Abroad Program at HISA on Paros Island, Greece program:

"I had the experience of a lifetime. Athena Abroad and HISA did an amazing job of making sure the program was the perfect balance of exploration and learning." -- Natalie
"Paros Island was an inspirational paradise for me! Even with the course load, I had time to relax on the beach or work on projects I hadn't had the time for before." -- Sara/li>
Here's a snapshot of program scores for Athena Study Abroad:
5. Edge Hill University, England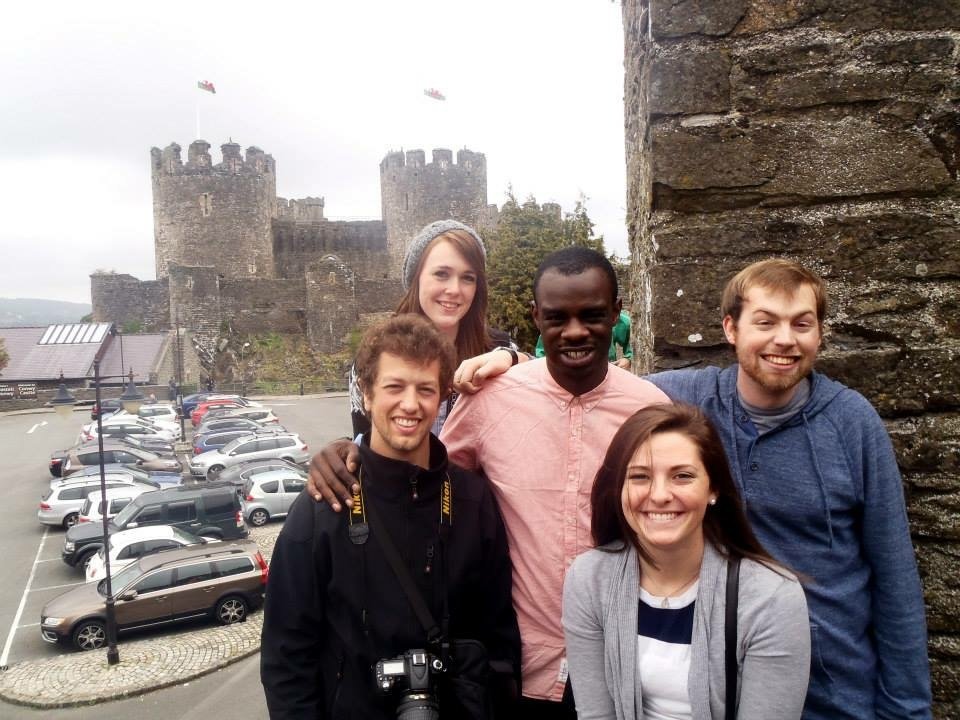 Location again plays an important role in this program as you'll be located in the quaint town of Ormskirk, which is a historic market town in the North West of England. One important thing to note is that it's not far from a Liverpool, a burgeoning British hub and home of the Beatles!
The program itself is noted for offering great support of its students (with a 9.5 rating), but also for strong academics and safety.
Here are some other highlights from alumni reviews of the Edge Hill University study abroad program:
"Edge Hill is an approachable, friendly school in a rural setting. it's a great base to explore other regions of the U.K. and offers a serene atmosphere." -- Susanna
"The community is so welcoming and I loved getting to know my classmates and other students. Everyone was willing to lend me a hand when I needed help." -- Holly
Here's a snapshot of program scores for Edge Hill University:
6. Leeds International Summer School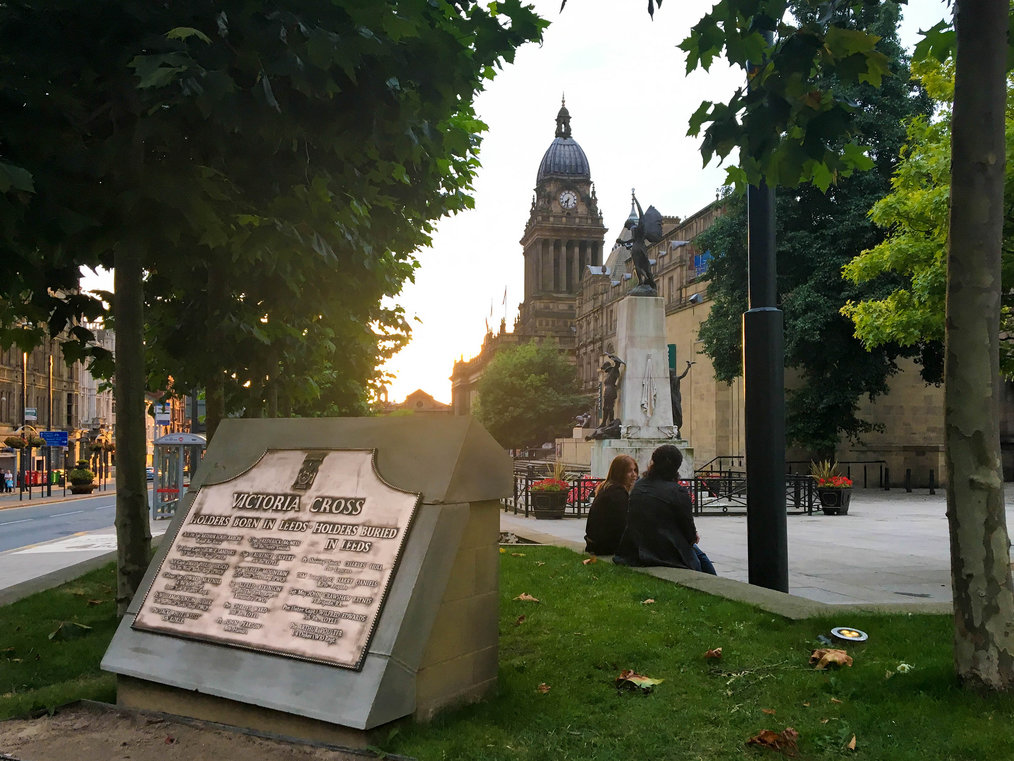 Though Leeds may not sound as illustrious as the Oxfords of the world, this is a very well respected institution and is a top ten university in the UK according to The Times and The Sunday Times Good University Guide 2018.
It's noted for its small class sizes and world-class academics, with housing, safety, and support also receiving strong scores.
Here are some other highlights from alumni reviews of the Leeds International Summer School program:
"The program and the university far exceeded my expectations. The program's organizers were very friendly and did everything possible to make my time in Leeds as fun and rewarding as possible." -- Kevin
"One of the best summers I've ever had." -- Jake

Here's a snapshot of program scores for Leeds International Summer School:
7. Loyola University's Vietnam Center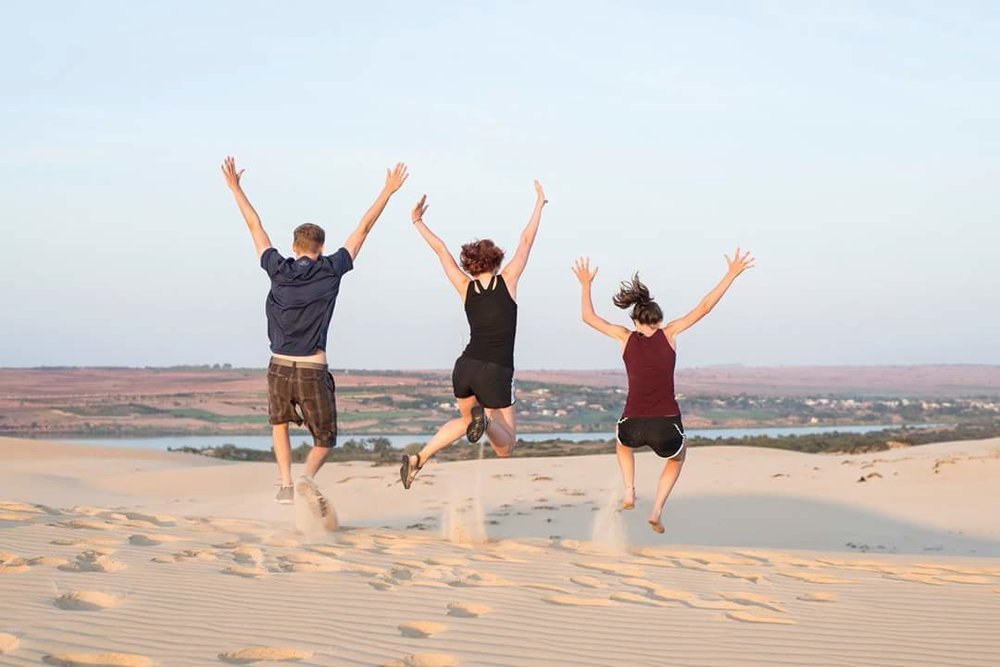 This is a program that offers those studying literature a unique opportunity to go to Asia to continue to pursue their degree requirements, while also diving into another culture which may not be as familiar. Ho Chi Minh City is one of a kind, and just one semester abroad there can leave you with a lifetime of memories.
The program itself is focused on being immersive, and leaving you with a clear picture of the flavors and nuances of Vietnamese life.
Here are some other highlights from Loyola University's Vietnam Center program:

"I studied abroad at the Loyola Vietnam Center spring semester of 2016, and I couldn't have made a better decision. It was such an immersive and eye-opening experience, nothing short of life-changing." -- Sylena
Here's a snapshot of program scores for Loyola University's Vietnam Center:
8. IAU College in France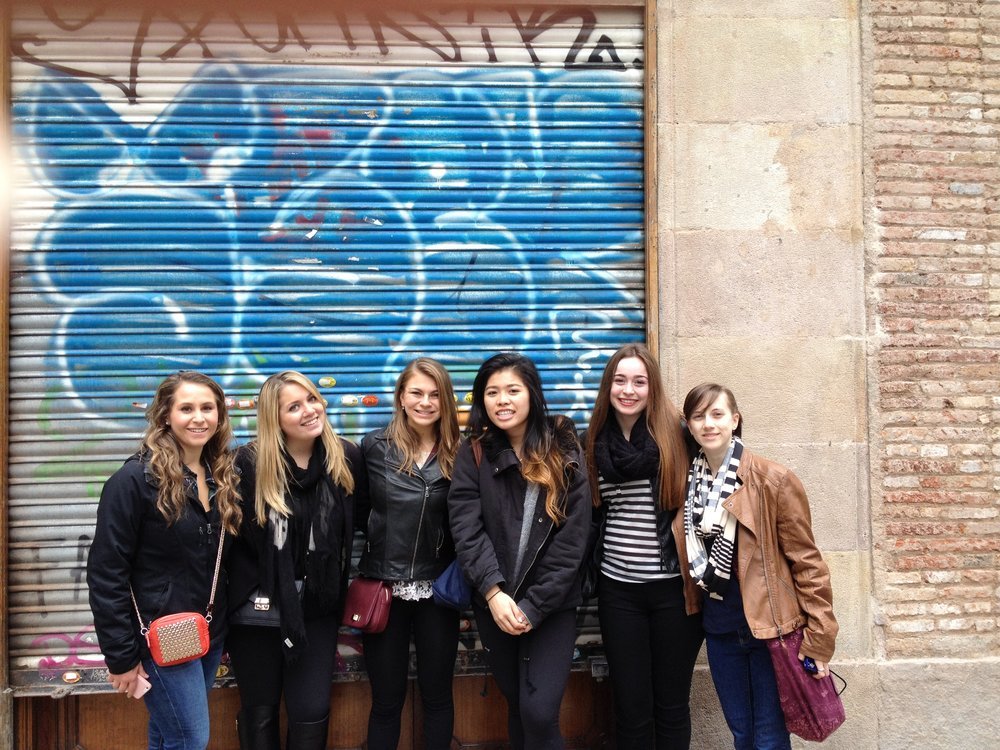 If France has been on your bucket-list for quite some time this might be the program for you. The University is located a stunning old section of Aix-en-Provence -- a setting that many people consider to be some of the most stunning on the planet.
Beyond location, the program is noted for its support (with a 9.6), as well as being a fun experience (9.2) for students.
Here are some other highlights from the IAU College Study Humanities & Social Sciences in France program:
"While I certainly wanted a rich academic experience, which I got with the courses I took this semester, I really appreciate the cultural experiences that I've had through IAU." -- Jeremy
"To give perspective of the learning experiences IAU offered to me, there was such a richness to each of my courses that I found myself always looking forward to what the next class would bring." -- Mandie
Here's a snapshot of program scores for IAU College in France:
Where Will You Study Literature Abroad?
The last thing to note is that there isn't a right or a wrong choice, there's your choice. As you can see from the reviews, different students found joy in different aspects of their respective program, and it's all about establishing which program is right for you. With this guide, you should be well on your way.