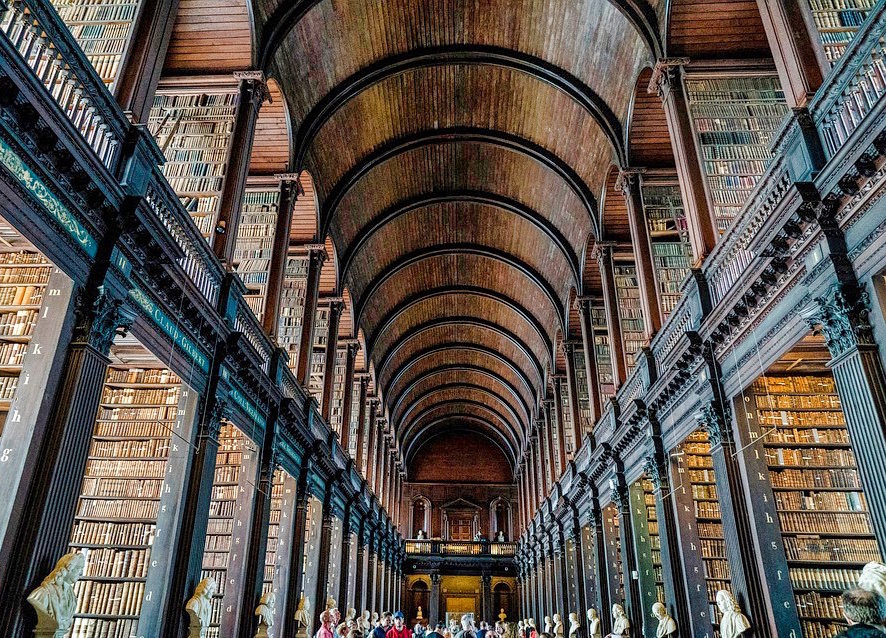 Literature, like travel, is all about discovery and exploration.
Both travel and literature offer us sincere opportunities to expand our minds and horizons. I can speak from personal experience when noting that it's nothing short of magical how much growth you can do in a semester or less when you're walking new streets on the way to class, and turning new pages once you get there.
Studying literature overseas was a rewarding experience that brought me a deeper love for both the written word and the road less traveled.
Can I Study Abroad as a Literature Major?
Yes, you can most certainly study abroad as a literature major.
I went abroad to study literature on two occasions, and before each departure, I carefully went over my transcript to ascertain what courses I'd already amassed towards my degree, as well as what I still needed to add to it.
There are no shortage of programs around the world that offer extensive literature course selections that will ensure that your year overseas is a fruitful one which enables you to fulfill your respective degree requirements.
Beyond the notion of whether you "can" study abroad, I would say that you "should" study abroad as a literature major. Literature is unique in the sense that if you're studying local authors, you're actively providing context to your surroundings and imbuing your experience with meaning.
Conversely, the more you discover about the country and city in which you're situated, the more likely you are to understand the author. For me, "Gulliver's Travels" by Irish author Jonathan Swift really came to life when I gained a greater understanding of Irish history, and why a strong satirical voice was so necessary at that particular moment in time.
How to Find a Good Literature Abroad Program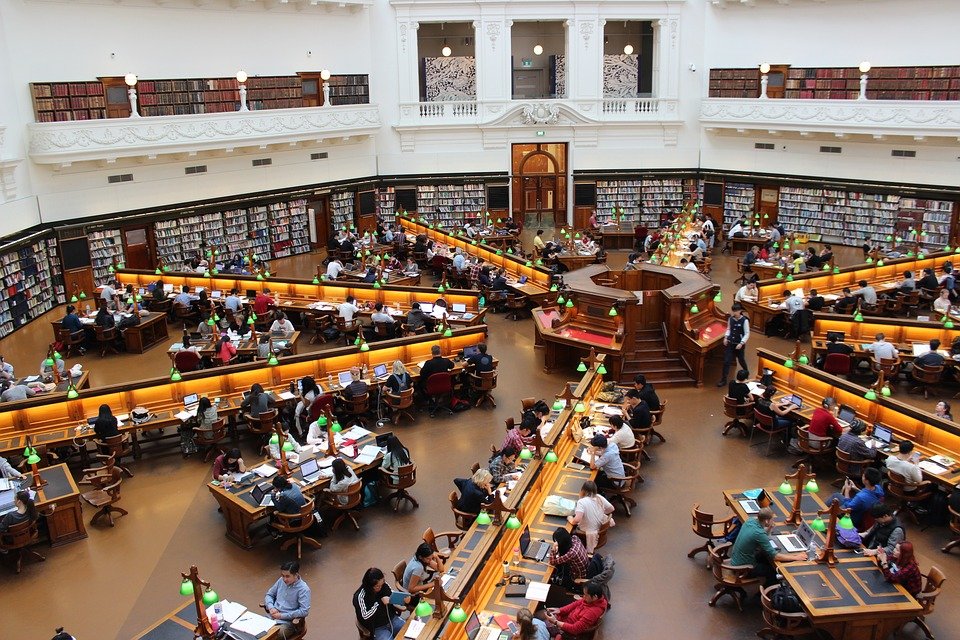 When you're searching for the program that is the best fit for you, there are a number of things that you'll want to consider. For one, location is obviously going to be quite important. You'll want to consider nations that offer the potential to really enhance your learning experience. For example, studying English literature in Ireland was a perfect fit for me because of my deep love for Irish authors such as Oscar Wilde, James Joyce, W.B. Yeats, Samuel Beckett, and Jonathan Swift. Almost every country in the world has a rich literary heritage you can explore more by studying abroad.
Beyond the historical contribution to the literature of the nation, I was also pragmatic about my decision. I looked carefully at the campus and how my study habits might fit into the fold. For one, when I researched the campus of Trinity College, I was struck by the sights of the Old Library, as well as the openness of the campus. I knew that such a place would be inspiring for me to learn.
Lastly, I considered what the city was like, and how that would fit into my study abroad experience. Dublin, to me, seemed like the perfect fit. It was a place that I knew had no shortage of pubs and cafes for me to mingle with the locals and observe the culture firsthand. My other study abroad experience was at the University of Oslo and the access to nature was a major selling feature for me since I know that I do much of my best thinking on long walks.
Of course, everyone's needs and wants are going to be different, but, for me, a good literature abroad program is going to be based in a country with a strong history of literature, have a campus which will be supportive and inspiring, and be in a welcoming city worth exploring and participating in.
Popular Destinations for Studying Literature Abroad
Thankfully, there is no shortage of good literature programs abroad. The real issue is finding the program that suits you best.
Your primary consideration is really going to be geographical, and how that relates to the literature you want to study.
If you're studying English literature, for example, then you may want to consider nations with a strong history of dealing with the English language. Obviously, a nation like England, or the United Kingdom at large, is a perfect place to study English literature. A country like Ireland though, as I found out, might be no less fulfilling. To get even more specific, If your niche is something like 18th Century restoration poetry, then maybe London is your city, and nowhere else will do.
In a similar vein, countries like Spain, Germany, and France are going to offer incredible opportunities to study literature because of their history. Naturally, if you're pursuing a degree which focuses on Spanish authors, then cities like Seville, Cordoba, Madrid, Barcelona, and Granada should be at the forefront of your mind. Even if you aren't pursuing a degree that focuses on Spanish authors, it's also likely that you can fill up a semester with courses in a country like Spain that would fit nicely into your degree requirements.
Thinking outside of the box is also worth your time. I got a lot out of delving into Scandinavian literature while studying in Oslo, Norway. Similarly in Ireland, I knew the authors that were going to wow me, and I explored them further, but in Norway, I had a chance to be exposed to a whole new breadth of authors.
Final Thoughts on Studying Literature Abroad
When taking in all this information, it's important to consider that, while some programs may be a better fit, you're not likely to make a wrong decision. To study abroad is to take a leap of faith, and whenever we have those opportunities, it's as much about mindset as circumstance.
The opportunities are boundless, but there's no need to get overwhelmed. If you're studying literature abroad has piqued your interest, then the world is your oyster. You've just got to figure out what part of the world will offer you the best chance to learn and grow in your chosen discipline, while understanding that most parts of the world will do precisely that, regardless of your intentions.
It was Saint Augustine who so aptly noted that "the world is a book and those who do not travel only read one page." In that case, both literally and metaphorically, you'll be reading page after page while studying literature abroad!