Jobs Abroad
9 Popular Types of Jobs Abroad for Recent College Grads
Finding your first job after college is an exciting time with a world of possibilities in front of you. Here are popular types of jobs and career paths for recent college grads looking to work overseas.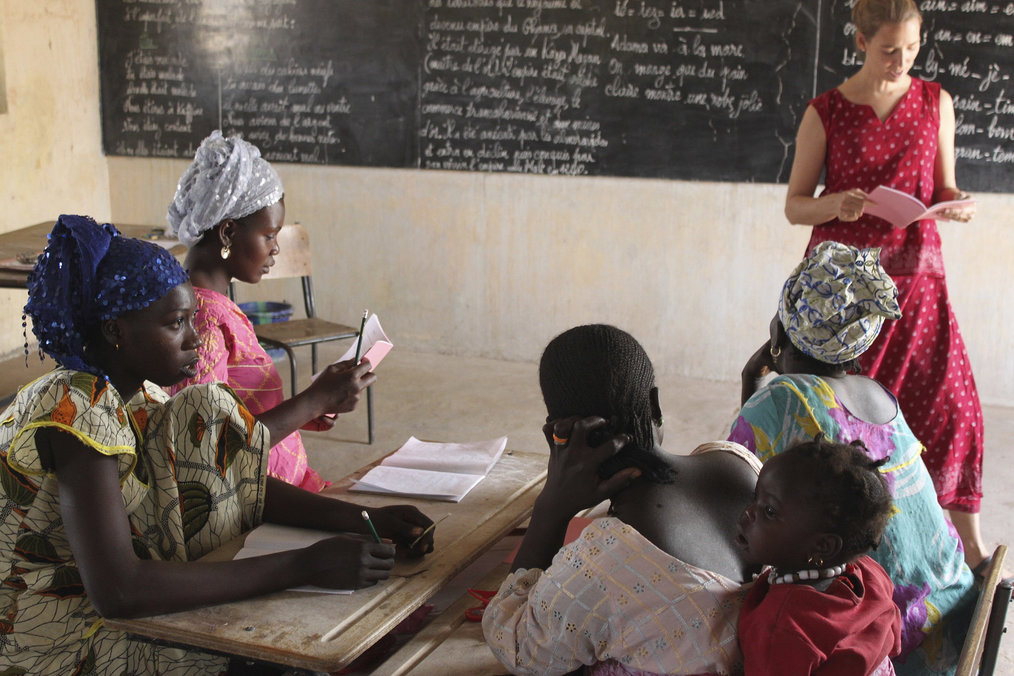 Graduating from college can be an intimidating time - with countless options of what to do next. Up until now, it's been clear what you have to do: go to class, write your essays, spend long nights in the library, all for the sake of receiving that diploma. But now what? Your friends are applying to jobs and internships and starting life in the real world, but you've got the itch to travel. So why not do both and apply for jobs out of the country?
By working abroad, you can gain valuable experience while also living in another country, providing the opportunity for personal and professional growth through experiential learning. No matter what your career interests may be -- whether art or science or literature -- there is undoubtedly a job abroad that will work for you and your skills.
To find the right overseas job for you, you may need need to expand what you're willing to do and where you're willing to live beyond your first choice. Instead, this is an opportunity to learn skills in other areas that will round out your resume and make you more competitive in your career field. So what jobs can you do? Here are a few of the best jobs abroad for recent grads.
Also Read: The 10 Best Countries for Working Abroad
1. Teaching English
Teaching English abroad is one of the most popular methods of finding work abroad, and for good reason! With the right certification, you typically don't need teaching experience or a degree in education to find a job teaching English. Not only do these positions hire people with various backgrounds, but they also have the widest range of countries to choose from, as English teachers are in demand nearly everywhere. While qualifications vary greatly depending on country and type of school, typically, you will need a TEFL or TESOL certification to apply. For the higher paying English teaching jobs, like those in the U.A.E., you'll also likely need a relevant degree or experience to be competitive.
In these circumstances, a bachelor's degree is usually all that required to teach English abroad. No matter the requirements, you'll open the door to more opportunities and better set yourself up for success with a TEFL certificate. Some of these positions are even very lucrative, ideal if you have student loans to pay off or savings goals you want to meet -- especially in places like the U.A.E. or South Korea, where they'll even pay for your accommodation.
2. Healthcare
Health professionals are in high demand worldwide. There are excellent opportunities out there for you to help save lives and promote health education, all while gaining experience for your future career in medicine.
Working abroad in the medical field might involve learning about traditional medicine in Belize or volunteering as a nurse in Nepal, but you'll make a clear difference in somebody's life either way. You'd can join a short-term relief effort, such as Global Nomadic, or find try to find long-term work in a local hospital.
3. Technology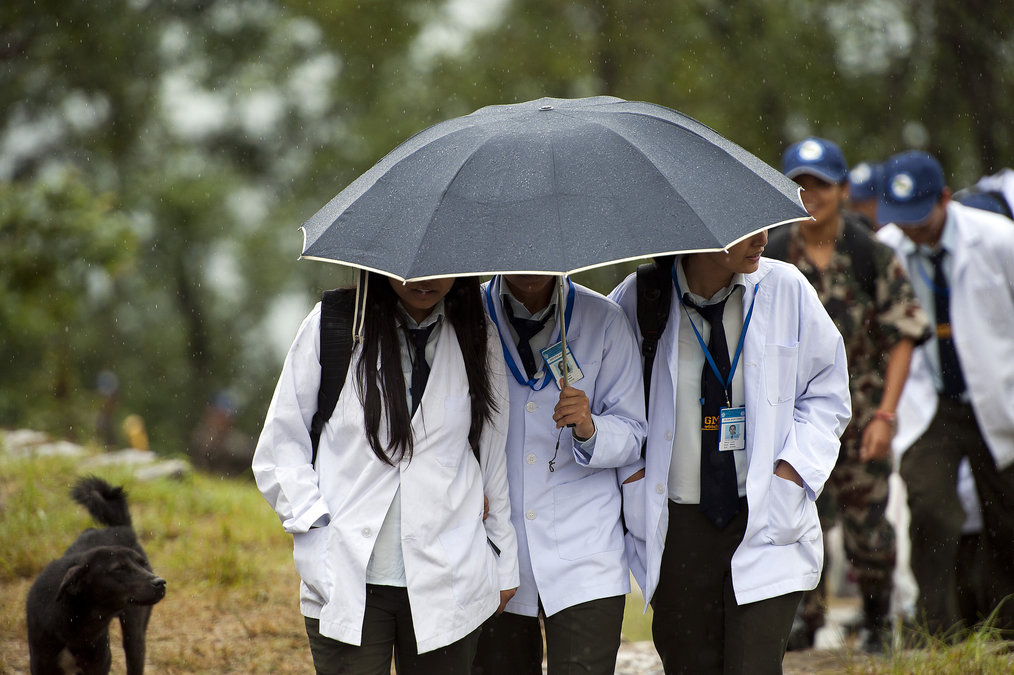 Tech is a hot industry, both at home and abroad. Luckily for you, you'll have no trouble gaining work experience in the tech field while living abroad. This can be an excellent option for computer science majors!
Whether you work for a Fortune 500 company in China or a startup in Argentina, your experience abroad will help set you apart from other tech applicants in this increasingly competitive field. While Berlin, Singapore, and Amsterdam are popular tech destinations, don't be afraid to set your sights on other tech cities on the rise, such as Dublin, Tel Aviv, and Cape Town.
4. Hospitality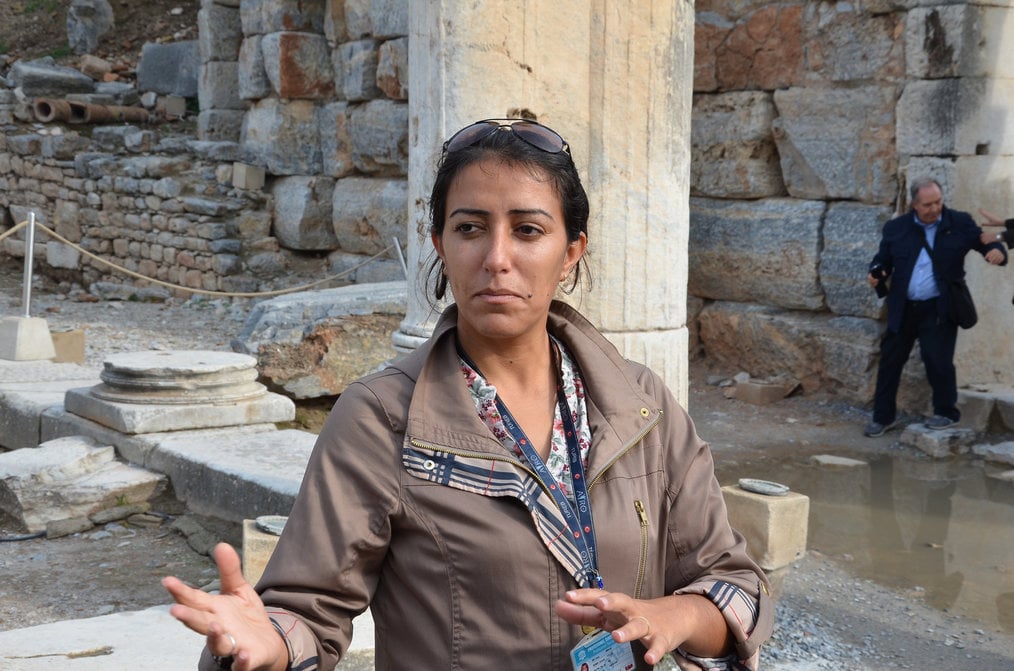 Working in hospitality is a common post-graduation job at home, so you might as well do it in another country! If you don't have any work experience at all or if you feel like your current experience is not enough, working an entry-level job in another country is a great way to gain work experience while also getting the chance to live abroad.
Whether it's your true calling or just to pay the bills while you figure things out, working in hospitality teaches valuable life lessons such as patience and customer service. A working holiday visa for New Zealand or Australia might just help you figure things out while you travel around, and you'll be making money while you're at it.
Graduates from several disciplines could consider this field, including tourism, business, marketing, art, or computer programming.
5. Agriculture
If spending more time outdoors sounds better to you than fetching coffee from an office, then working in agriculture might be a good fit. If there's one thing all humans need, it's food and water -- what better way to learn about the customs surrounding these two essential life ingredients than working at the source?
From Guatemala to Tanzania, there are hundreds of volunteer opportunities in agriculture, conservation, and sustainability where you can learn about the different ways to care for the earth around the world. You can even try WWOOFing, a worldwide volunteer initiative that allows you to work on organic farms all around the world.
6. Childcare
One of the best ways to immerse yourself in another culture is to live with a host family. Working as an au pair or nanny is a fantastic opportunity to learn the local language while also gaining experience in childcare, education, and, well, life! English speakers are in exceptionally high demand from families hoping that their children will learn English at a young age.
Here at Go Overseas, you'll find tons of au pair opportunities, and helpful guides to finding an au pair job and what to expect working as an au pair.
7. Communications
With social media all around us, jobs in communications, digital media, and copywriting are growing in popularity. Businesses worldwide are looking for digital content creators to become competitive in the global market, and working abroad can give your resume a unique edge over other applicants.
Though you might think that this option is only open for communications, marketing, and graphic design majors, communication is a broad field that can use people from any given background. If you majored in physics and don't want to work as a researcher yet, you can try interning in communications, too!
8. Business Administration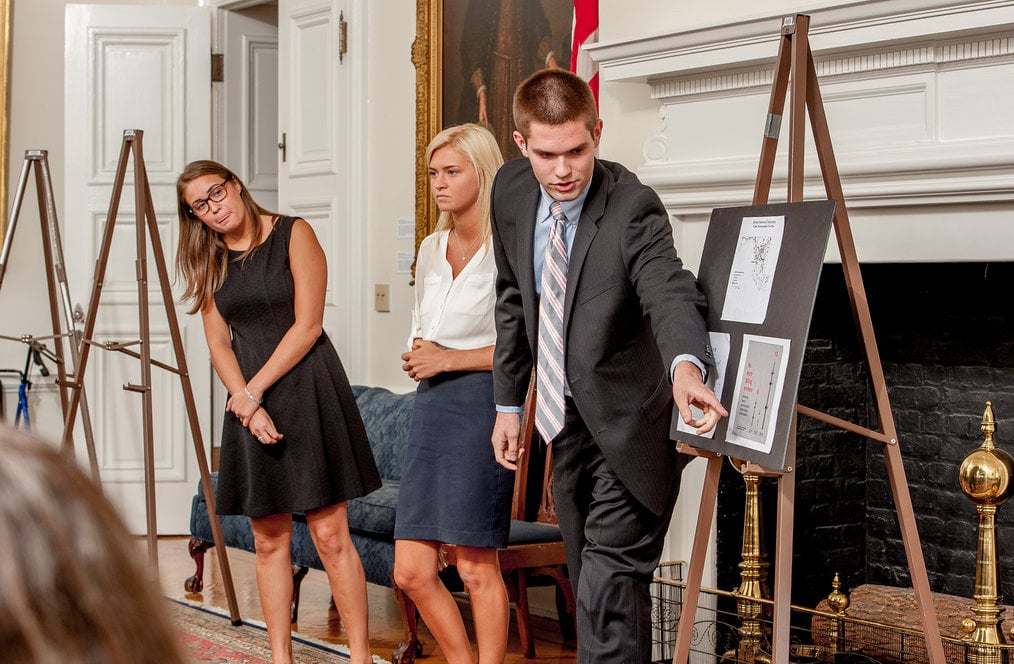 Business is one of the most popular degrees, and for a good reason. Graduating with a business degree can become lucrative over the long term and allows you to work in various niche fields, from entertainment to tech to publishing.
Finding an entry-level job in finance, human resources, or marketing in cosmopolitan cities such as London, Shanghai, or Singapore would be a great way to get your foot in the door in this intensively competitive field. You can also intern for a major corporation internationally -- and you might even get paid for it!
9. Freelance
If you've got an entrepreneurial spirit and a sense of adventure, why not start your own freelance business? These days, it's easier than ever to become location-independent and take your work around the world with you, particularly if your work centers around the Internet. Whether you're a writer, translator, web developer, social media specialist, or graphic designer, you could spend your workdays on your laptop and hit the beaches of Bali in the evening.
Freelancing is not easy, however, so only do this if you're ready to put in the work to continuously find clients and market yourself. Sites like Upwork and Fiverr are good places to advertise your services and start building your portfolio.
Working vs. Interning vs. Volunteering -- What's the Difference?
Finding a paid job abroad, though not impossible, can be difficult, particularly if you're not flexible about which field you want to work in after graduation. However, this doesn't mean that you can't go abroad! Interning and volunteering are two great ways to gain experience in your chosen field.
An internship allows you to develop skills that will help you further your career in your particular field. It's a chance to learn about how an organization is run, and it gives you a great networking opportunity in the process. Internships can be paid or unpaid, depending on where it is and the company. On the other hand, volunteering is primarily for helping a community out, usually through a nonprofit. Though unpaid, it still counts as work experience, and you will still learn valuable skills for your field.
Another option is to participate in a work exchange, meaning that all of your living expenses are provided in exchange for your time spent working. These are available in various positions -- as an au pair, at a hostel, or for a restaurant -- and are a viable low-cost gap year option.
Making the Decision to Work Overseas
Your education isn't finished just because you graduated college -- life is all about learning new things, finding new adventures, and taking risks! Why not start now? Whatever your goals may be for the future, working abroad will help you open your mind to new friendships, cultures, and opportunities. Congrats on your hard work to earn that degree; now the world is your oyster, recent grad!
Recent Job Postings