Study Abroad
5 Mistakes Students Make While Studying in France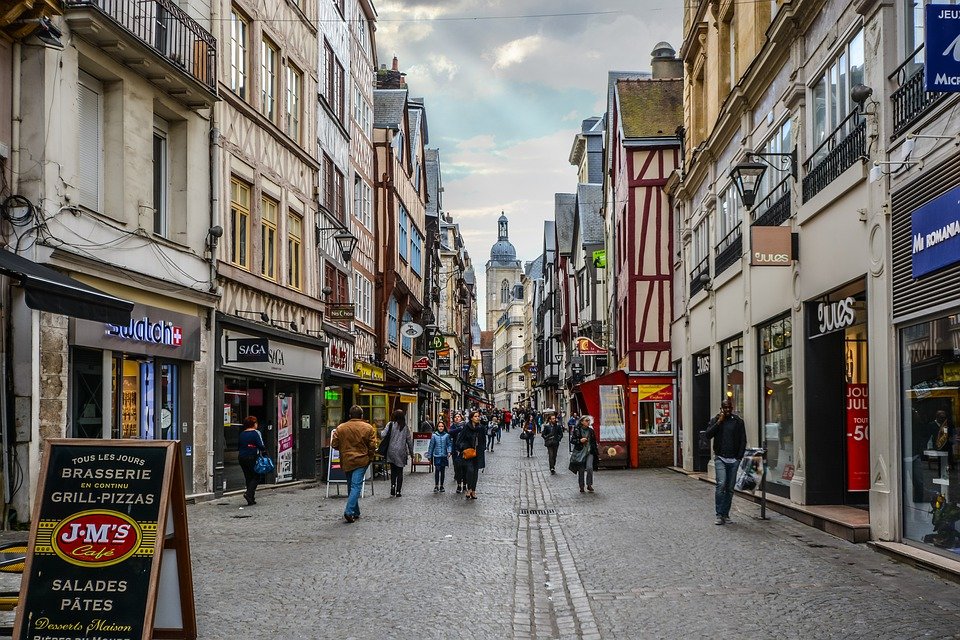 Millions of tourists will visit France this year. They will flood Notre Dame and other sites found on postcards and leave with an Eiffel Tower key chain and a few extra pounds from all the lovely food. But you are not a tourist, you are a student in France. You're about to make France your home. You're there to learn what it means to be French, to learn French, to immerse yourself in a foreign culture. You're not touring the country, you're discovering it. Even if you're only there for a few weeks, as a student, you will be exposed to the best France has to offer. Just, be sure to avoid these five common mistakes and make the most of what is sure to be a life-changing time abroad!
5. Over Packing
Seriously, do. not. over. pack. When you're prepping for study abroad, you're going to be tempted to bring all your hair products, your 57 favorite shirts, and enough deodorant for six years, but resist! If you pack too much, you'll regret it – and not just because the Paris Metro system is a dark labyrinth of stairs and endless hallways or because you will have to haul your luggage onto a train and then shove it onto the tiny shelf above your seat. The truth is that you don't need as much as you think.
You don't need a year's supply of peanut butter – you'll forget all about it once you've had Nutella.
Whether you're going for six weeks or six months, pack carefully, think about bringing layers and how nice it will be to travel lightly. Even if you do need something you didn't bring, you can buy everything you'd want and need in France – and sometimes things are even better – or cheaper – or better and cheaper! You can find some great finds in French pharmacies (identified by the bright green cross), such as beautiful soaps, fine skin care products, and yes, even deodorant. If you're looking for clothes and shoes, France has massive summer and winter sales (or soldes) in January and July every year. Even if you don't catch one of the biannual sales, shopping in France is part of the whole experience. So don't bring too much – you don't even need a year's supply of peanut butter – you'll forget all about it once you've had Nutella.
4. Paying Full Price
The French love students, almost as much as they love showing off their country and their culture. This means they make experiencing France as affordable as possible. As a student you can get discounts on any and everything, from grocery stores and museums to travel.
For example, there are often substantial discounts on train tickets through SNCF if you are 12-25 years old (such as the Jeune 18-27 railcard). There are even discounts for bus tickets and bike rentals. If you're looking for even cheaper options, consider carpooling.
As you travel and explore, remember that art and history museums and other sites of interest usually have discounts for students. If a particular museum doesn't have enough of a discount, visit them when they're free – nationwide, museums are free every first Sunday of the month. Cinemas and theaters will offer student prices or a loyalty card at a substantial discount. And don't forget about those must-try foods in France! Many restaurants (especially informal ones) will have student prices or a special menu for students. And remember, even if a special student price isn't advertised, it never hurts to ask, as chances are good they will offer some sort of discount (and you get to practice your French)!
3. Thinking the French are Rude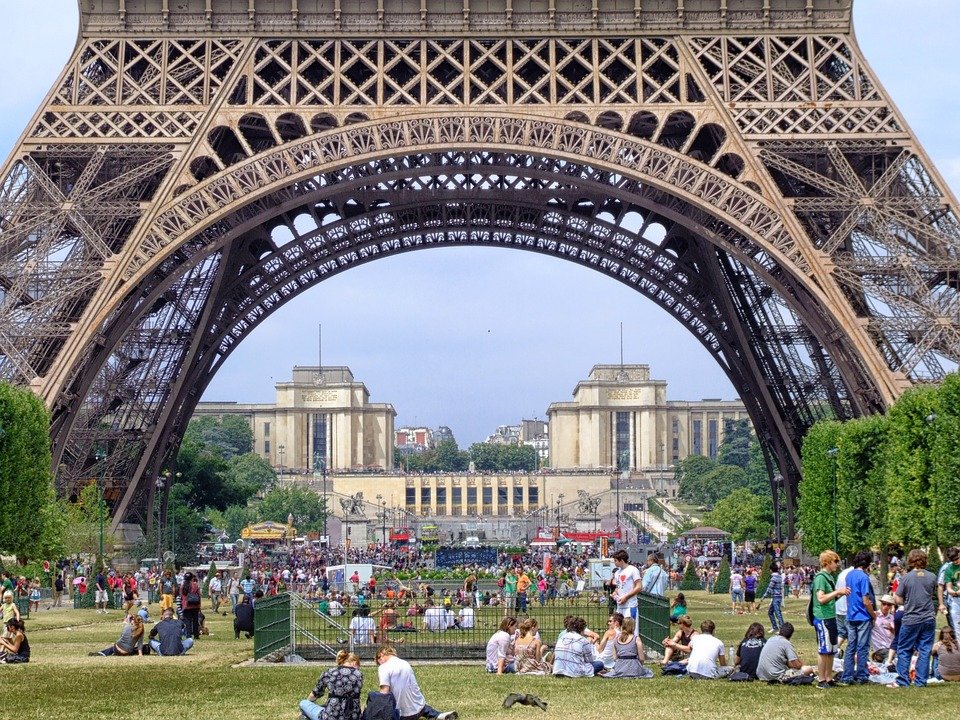 We've all heard it before – the French are rude and snobby. Every tourist seems to have a story about a rude waiter or a shop clerk who ignored them. Sure, there are some rude people in France, but there are rude people everywhere. On the whole, once you understand some basic French etiquette, you will have a hard time finding more generous people than the French.
Notice that the French tend to not smile as much or as often as Americans, so don't take it personally.
For example, when you enter and leave a store, make eye contact with the clerk and offer a greeting and a thank you. Refrain from talking too loudly. Greet a person before asking for help. Remember that you need to ask for the check at the end of your meal, and don't get annoyed when it takes them a little while to bring it. Notice that the French tend to not smile as much or as often as Americans, so don't take it personally. And of course, practice your French. Even if you're not proficient, they will appreciate your attempts, and possibly even let you know that "le" should be a "la".
2. Only Hanging Out with Americans
Chances are you'll be studying abroad with some pretty awesome people. Abroad experiences attract people who enjoy being out of their comfort zones and love finding adventure. Sure it's nice to be with other Americans and discuss the similarities and differences between your home and host cultures, but avoid the temptation to hang out exclusively with Americans (or, with folks from wherever you call home, if it's not America).
Your new French friends will prove to be excellent guides to your new home and friends from around the world will provide a sofa to sleep on when you go visit them!
Being an exchange student is an amazing (and fleeting) opportunity to make friends with not only other French students, but people from around the world. Your new French friends will prove to be excellent guides to your new home and friends from around the world will provide a sofa to sleep on when you go visit them! This is a chance to create lifelong relationships and your time in France will be richer for it.
1. Forgetting to Explore and Discover France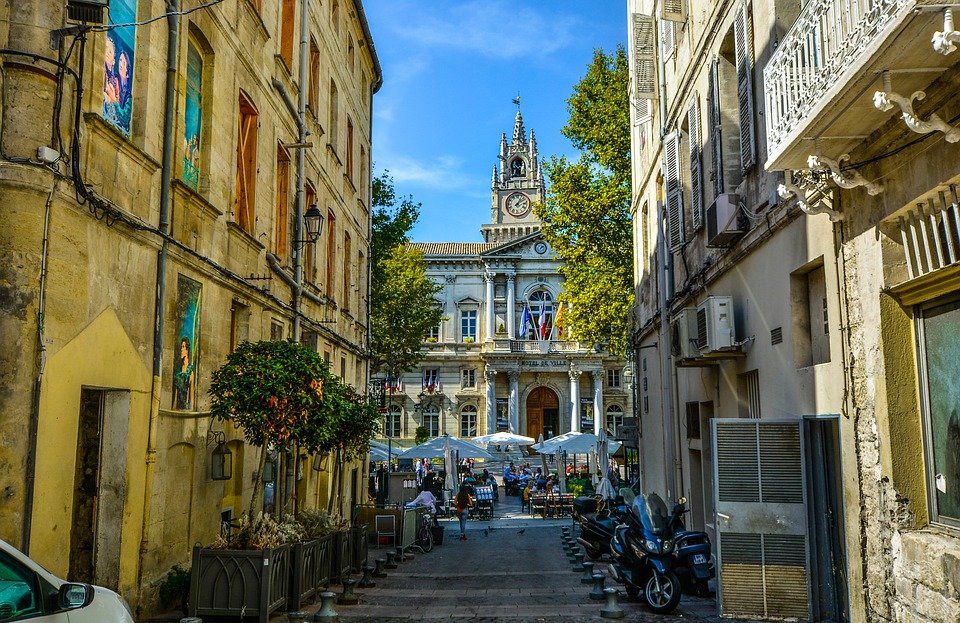 France is roughly the size of Texas and one of the richest, most culturally diverse countries in the world. With cheap flights and an expansive train system, students based in France may feel compelled to travel to as many European countries as they can. It's so affordable, so why not have dinner in Italy and breakfast in Hungary?
While travel throughout Europe is a great idea, don't focus so much on hitting every European highlight. Instead, focus on France. Look closely at your host country and realize that you can do almost anything and everything. From bustling cosmopolitan cities to the tiniest charming village, you'll find something memorable, exciting, or at the very least, delicious...
Still need some encouraging?? Here's a whole bucket list of hidden gems to spark some wanderlust during your study abroad in France (Comment dit-on wanderlust en francais?):
Find a festival – it seems like there is always a festival going on in France; music festivals, film festivals, and even chocolate festivals!
Hike or ski a chain of long-extinct volcanoes in Auvergne.
Visit caves that used to be homes in the Loire Valley
If you want to visit Chenonceau, but avoid the crowds and entry price, consider having a picnic on the south bank of Le Cher River (off the D976) instead.
Set sail on a traditional ship in Brittany
Visit (or climb) the white cliffs of Etretat in Normandy on a weekend getaway.
(Quickly) cross the flood plain to climb Mont Saint Michel.
Go to the picturesque port of La Rochelle for oysters and then take a boat tour to see Fort Boyard, a former fort and prison that makes Alcatraz look luxurious.
Go surfing in Biarritz or time things right for a surf competition.
Cross the Gironde by ferry and see the Cordouan Lighthouse (Le Phare de Cordouan), one of the largest in the world
Use David Lebovitz's guide to his favorite food spots in Paris
Explore the small bridges spanning the maze of canals in France's Little Venice, Colmar, in the Alsace region.
Cut loose with 1.5 million of your new closest friends at the Fete de Bayonne in Basque country.
Skip the crowds at Carcassonne and visit the walled city of Aigues-Mortes
Party with thousands of French students in the popular university city, Toulouse
Discover Lyon's traboules, or secret hidden passageways, used by the French Resistance during World War II (extra tip: skip the crowded Office of Tourism tour and discover the traboules with an iPhone app)
South of Lyon, visit the impressive Roman ruins in sleepy Vienne, a former capital established by Julius Caesar
Stay at a chateau in the Burgundy wine region
Enjoy some of the best skiing in the world in Grenoble (with that student discount!)
And enjoy the riches of Provence over and over
But most of all, eat lots, learn about wine, get outside, make friends, find adventure, and maybe even play a pick-up game of petanque with some locals wearing berets!
For centuries, students interested in culture, history, religion, food, drink, politics, and art have flocked to France. It stands as a paragon of classical learning. Studying abroad in France is popular because it's hard to be unhappy in the land of croissants. But it's easy to make mistakes that could affect your experience, so plan ahead to avoid them. Keep these simple tips in mind as your think about making France home, and this time will be one of the best experiences of your life!