Teach Abroad
The Best Countries in Asia to Teach Abroad
For aspiring teachers, be sure to pick the best place for teaching English in Asia. Did China, Japan, and Korea make the cut? Find out!
When it comes to teaching abroad, Asia is by far the best place to find an incredible job without years of teaching experience. If you want to live abroad, teach others, travel, and make money, look first to Asia!
But with so many countries to choose from, it can be hard to know where to start. Which countries are the best? Where is everyone moving? How do I know which place to pick??! Here at Go Overseas, we decided to analyze which countries in Asia were the best for teaching abroad by comparing the number of searches made by Go Overseas readers and the number of opportunities in each country... because we're nerdy like that.
While some of the countries that made our list were no surprise (seriously, everyone loves Japan), others were a huge shock to me. Who knew so many people wanted to teach abroad in India? (You're about to find out why!)
However, just because a country is popular, doesn't mean it's the best place to teach abroad for you. In addition, the more popular a country, the more competition there is when it comes to finding jobs. Let's go through the most popular destinations and rank them according to which countries are actually the best for teaching abroad!
#1. Teach in Japan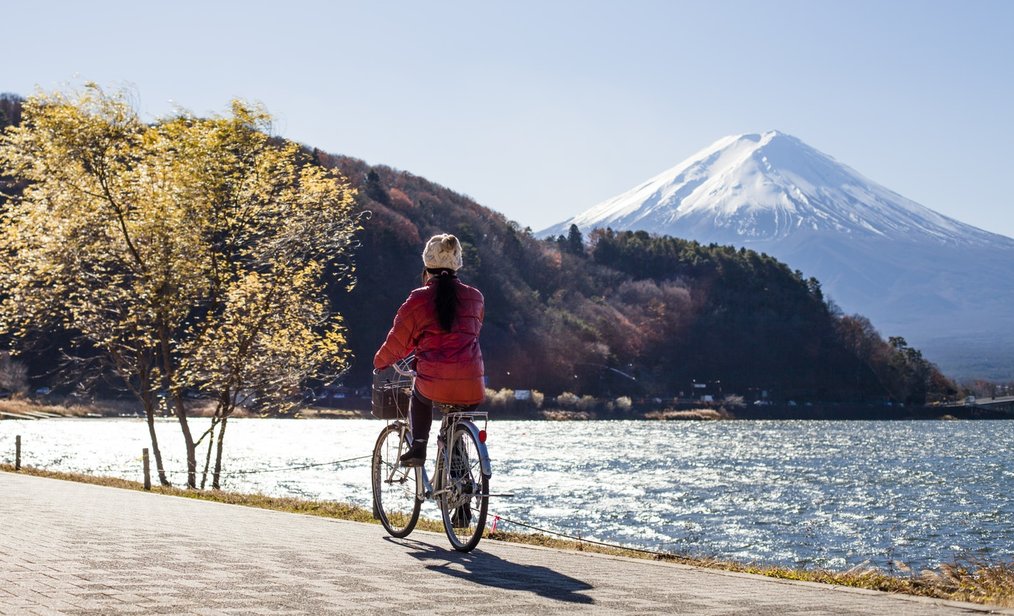 Japan was by far our most popular country, and why shouldn't it be? Japan is an incredible place to live and work. With kind people, clean streets, beautiful nature, and historic temples, what's not to love?
Teaching abroad in Japan is one of the best ways to live in Japan for an extended amount of time, and be able to afford the high cost of living. While it isn't the best-paying country in Asia, Japan has been a popular teach abroad destination for a very long time and has a great structure set in place for those who want to teach abroad.
Many people decide to teach abroad in Japan through the JET program, however, this program is extremely competitive. Thankfully, Go Overseas does have 27 other programs to choose from, so there are plenty of positions for everyone!
Teaching Opportunities in Japan:
#2. Teach in Vietnam
Vietnam is definitely the rising star when it comes to teaching abroad. Jobs in Vietnam seem to be much more flexible than East Asia, with teachers working by the hour, rather than a monthly salary. Most positions in Vietnam also don't require office hours and will let you take extended unpaid time off if you'd like to travel or visit home.
While Vietnam isn't the best-paying country in Asia, you will be able to save a significant amount of money due to the low cost of living. From what I've seen, teachers in Vietnam are able to save just as much as someone who decides to teach in South Korea!
The quality of life in Vietnam is great as well! Spend your weekends kayaking in Ha Long Bay, trekking in Sapa, or laying on the beach in Danang. With incredible food and strong Vietnamese coffee, along with beautiful, affordable apartments and cheap motorbikes for sale, you're bound to have an epic adventure.
Basing yourself in Vietnam is also a great way to explore Southeast Asia. Spend your holidays in Thailand, Cambodia, Laos, or the Philippines! With cheap budget flights on Air Asia, you can get to Angkor Wat or Bangkok in just a few hours.
Teaching Opportunities in Vietnam:
#3. Teach in South Korea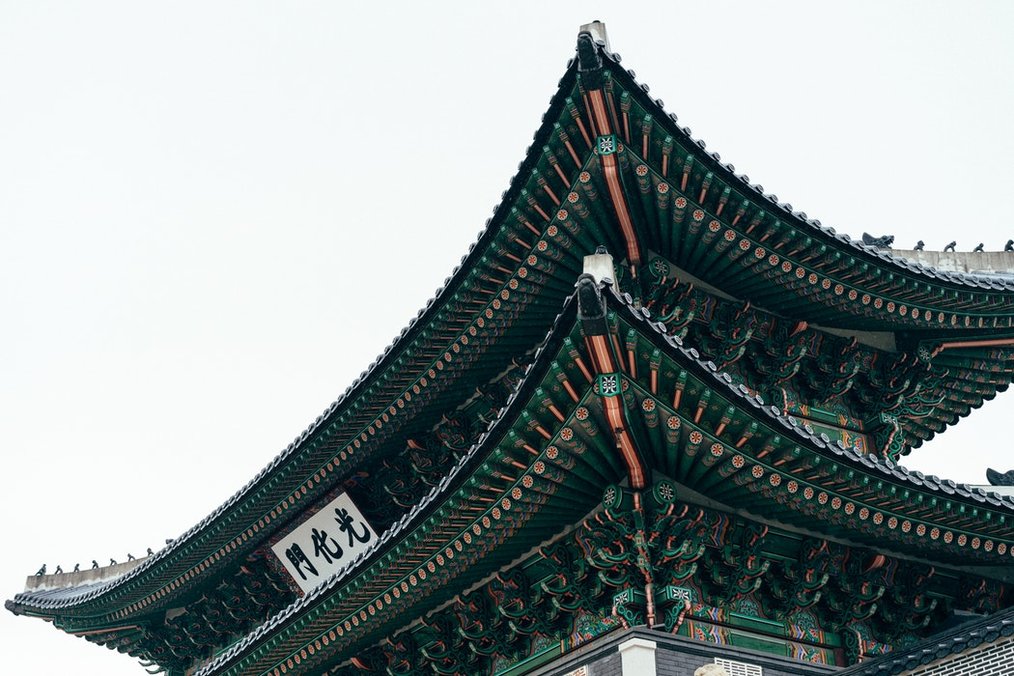 South Korea has been a popular teach abroad destination for almost as long as Japan. Many people get their start teaching abroad in South Korea, and this country has long been known for being the best place in Asia to make money teaching abroad.
South Korea's popularity isn't just about making money though. South Korea has fantastic food, a vibrant nightlife, incredible shopping streets, stunning temples, and an extensive rail network to easily get around the country.
However, South Korea definitely has a work hard, play hard culture, and the hours can be pretty intense. Expect your boss to take you out to karaoke and encourage you to slug back shots of soju after the workday.
In South Korea, people typically find jobs at a public school through programs like EPIK and GEPIK, or at a private Hagwon academy. There are definitely plenty of jobs to go around, and with 53 different programs to choose from, you really can't go wrong!
Teaching Opportunities in South Korea:
#4. Teach in India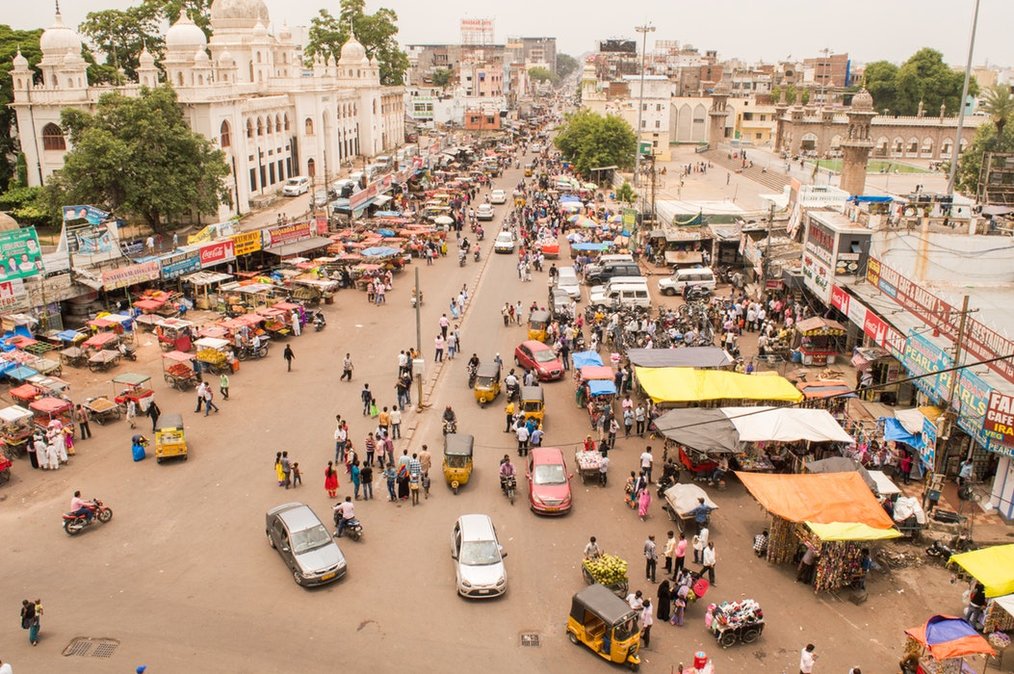 I have to say, India's popularity was a big surprise for me. While there are plenty of teaching abroad programs in India, this country isn't usually on my recommended list. Why? Well, there are many people in India who do speak English as a first or second language, meaning you'll be competing with locals for teaching jobs. The pay for foreign teachers also isn't quite as high as it is in other countries.
However, there are plenty of programs and opportunities to teach abroad in India if that's your dream. Many of these programs are unpaid or offer a stipend, however, you'll really have the opportunity to explore India while making a difference in the lives of the people you teach.
India is also home to some incredible volunteer teaching programs. If money isn't on your mind and you really want to spend time in India and give back to the local community, a volunteer teaching program in India could be just what you're looking for.
Teaching Opportunities in India:
#5. Teach in Singapore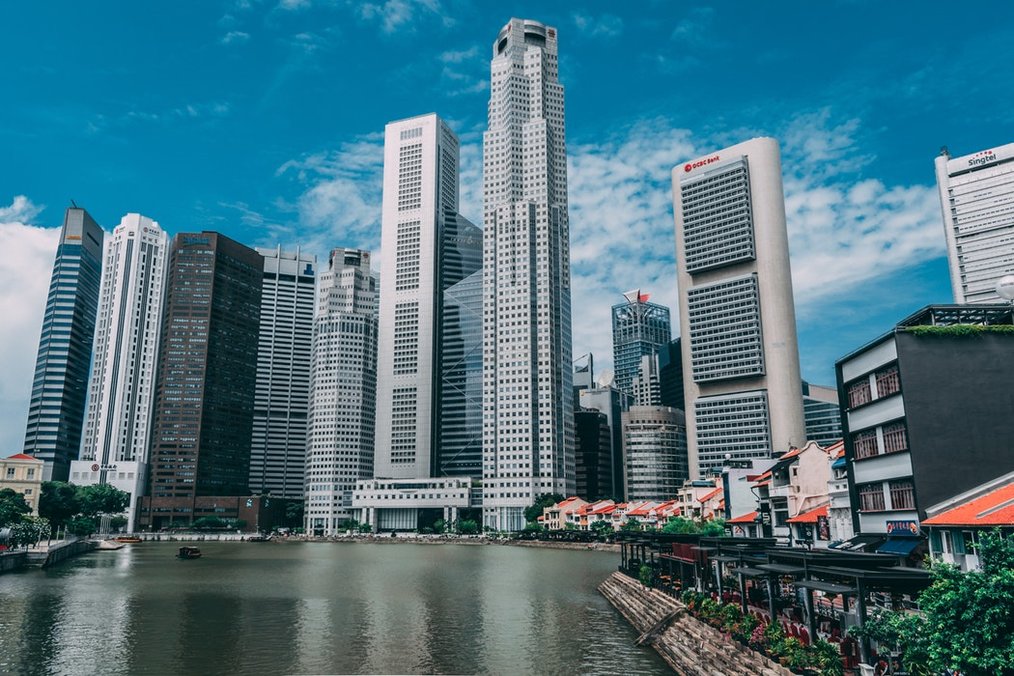 Who wouldn't want to live in Singapore with its incredible food, tropical weather, and unbelievable lack of crime? Singapore is a tiny cosmopolitan country that really packs a punch. With a large expat population and plenty of high-level jobs, it's no wonder that Singapore was ranked high in terms of popularity.
So why didn't Singapore rank higher on the list? Most locals in Singapore are perfectly fluent in English, meaning there aren't quite as many jobs as you might find in other Asian countries. The majority of positions in Singapore are at International Schools where you'll need a teaching certification, or at public schools where the competition is stiff.
While you can work at a private academy or teach private lessons, there's little job security. Unless, of course, you're highly qualified. For example, I almost took a job in Singapore as a college counselor, helping Singaporean students apply to US universities. This job required a Master's degree among other things.
If you have a teaching certification, or you want to apply for a high-level education-related job, Singapore is a great place to look. However, if you're fresh out of college with no teaching experience, you might want to try another country instead.
Teaching Opportunities in Singapore:
#6. Teach in China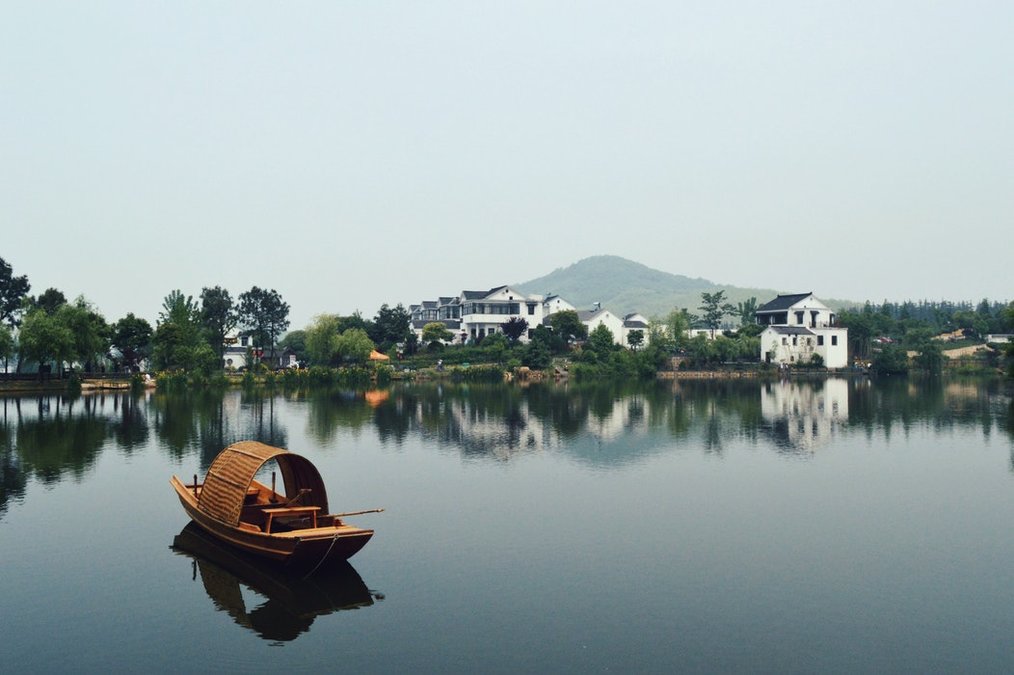 Having spent over five years living and working in China, I have to say I was surprised this teach abroad destination didn't rank higher on the list! China is bursting with jobs and opportunities. Go Overseas alone offers 124 different programs in China!
The teach abroad market in China is booming, and the demand for international teachers is much greater than the supply, meaning you can get a great job with little or no experience. With many Chinese students studying abroad, there are also plenty of jobs in the college prep sector as well, whether it's preparing kids for the SAT, TOEFL, IELTS, or even working as a college counselor.
China is also a great place for teaching abroad as a gap year to further your career. Get insight into Chinese culture, pick up some Mandarin and beef up your resume. Your future boss will likely be very impressed!
Finally, teaching in China is a huge adventure. Not only will you get to experience a culture vastly different from your own, there are also plenty of places for you to travel during all of those public holidays. Hike the Great Wall, take a bamboo raft down the Li River, or even ride camels in the Gobi Desert!
Teaching Opportunities in China:
#7. Teach in Taiwan
Taiwan is definitely a hidden gem when it comes to teaching abroad in Asia, and isn't as popular as it deserves to be.
Many people who end up in Taiwan started by teaching in Mainland China. With a similar language and culture, minus many of the inconveniences like pollution and internet censorship, teachers who head to Taiwan from China tend to stay here for a long time.
Because many teachers come to Taiwan and never leave, competition for the best jobs is fierce. Many first-time teachers in Taiwan will have to "pay their dues" at an academy before making the right connections to move to a better position.
However, if you're an experienced teacher, or you're willing to wait out a good position, Taiwan is an incredible place to teach abroad. There's a reason why teachers here never leave: incredible food, cheap cost of living, great job benefits, ease of transportation, kind people, and beautiful national parks. I'd never leave either!
Teaching Opportunities in Taiwan:
#8. Teach in Cambodia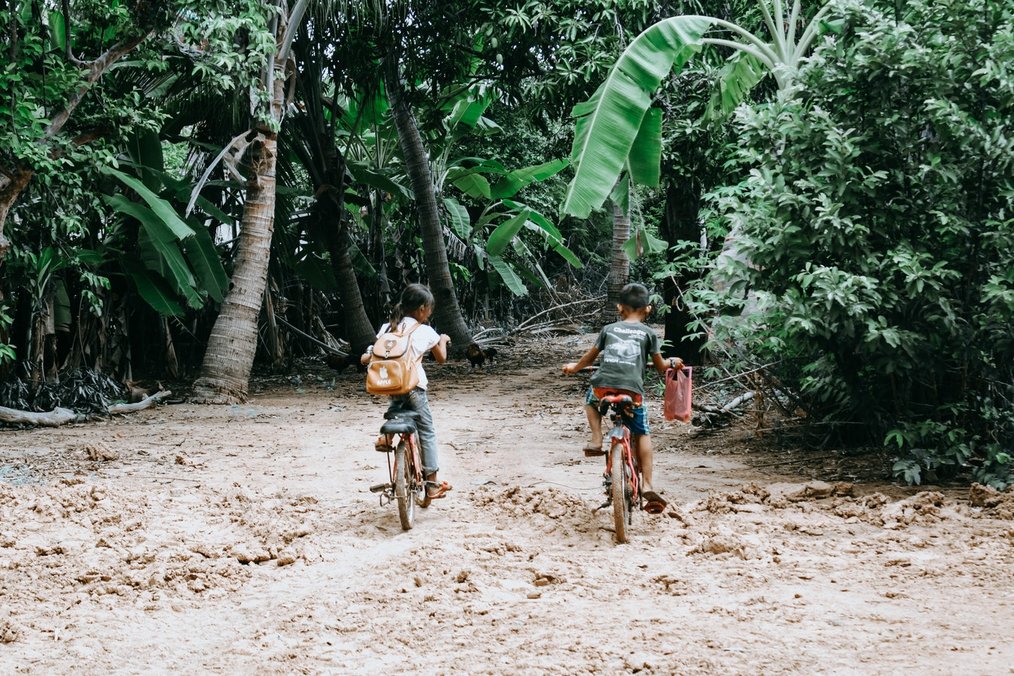 Last but not least, Cambodia came in 8th place for both the number of programs and searches. However, Cambodia definitely shouldn't be overlooked. While there isn't a strong system in place for foreign teachers, there are plenty of jobs available and the qualifications are much laxer than the rest of Asia.
There is no legal requirement in Cambodia for foreign English teachers to have a bachelor's degree, or even be a native English speaker, making it the perfect choice for people without all of the qualifications. While the pay isn't very high, neither is the cost of living, meaning you should make enough to cover your housing and food needs.
The best way to find a job in Cambodia is to show up and network on the ground. Check listings for private schools, where the majority of jobs can be found. If you're interested in volunteer teaching, there are also some of the positions available working with human trafficking survivors.
Teaching Opportunities in Cambodia:
Where Do You Want to Teach Abroad in Asia?
Asia is packed to the brim with incredible teach abroad destinations. Whether its volunteer teaching in India or Cambodia or paying off your student loans with lucrative jobs in Vietnam or South Korea, you're bound to find something that fits your needs.
So now we want to know: Which teach abroad destination do you think is the best fit for you? Feel free to leave us a comment below and let us know which country would be your number one choice. There's plenty of opportunities for everyone!
This article was originally published in March 2013, and was updated in April 2018.
New English Teaching Jobs in Asia